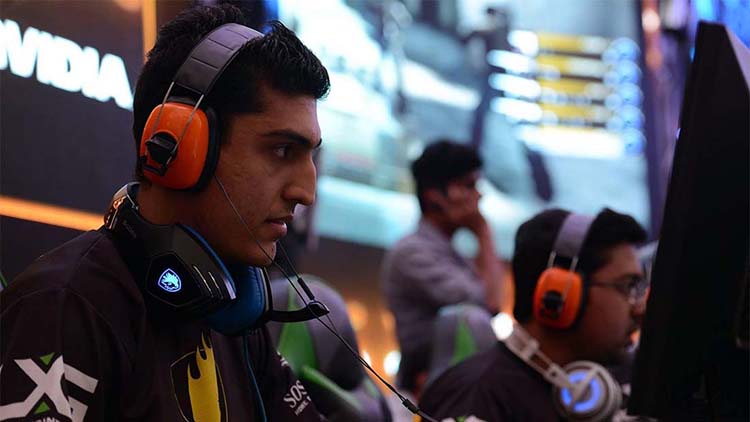 Have you heard of the term eSports? If you keep a tab on trends that affect the world of gaming, then you must have heard of it. If not, then eSport is an arena of organized and competitive video gaming.
It brings gamers across the globe to create leagues and gaming genres. In these hubs, they compete against one other in games that are famous among players such as Counter-Strike, Call of Duty, Overwatch DOTA, Fortnight and more.
eSports, which is also known as e-sports or electronics sports, is a type of sporting competition that employs the use of video games. It is a multiplayer video competition that mostly takes place among professional players, as Teams or as individuals.
Even though organized competition has been a part of video game culture, they were not at the forefront of the world until it was the late 2000s. It was when professional gamers' participation and viewership in such events via live streaming reached a new high.
By the time it was 2010, eSports had emerged as a vital factor in the video gaming industry. With so many game designers creating it and developing pumping money for events and Tourneys, the future of eSports has reached a new high and sky is the limit.
Talking about the first time when eSports were played, it was in 1972 – more than 48 years before – the students of Stanford University played on the Spacewar video game. Fast forward to almost 50 years now, the eSports' net worth was $1.1 billion in 2019. By the time we move into 2023, it is being pegged to touch $2.17 billion. It has gained a reputation globally and surely among the fastest growing markets.
eSports in India
India is home to more than 1.3 billion citizens and has risen as one of the top markets for eSports to see magnificent growth recently. India has seen many eSports startups over the years such as FanMojo, Cobx Gaming, JetSynthesis, Nodwin Gaming and more that is assisting eSports india in being established as an investor compatible industry. India is at No 17 when it comes to becoming a billion dollar industry by 2019. With a substantial rise in professional gaming in India, increasing internet penetration and increasing purchase power, gamers are opening up to gaming as a career option.
Tirth Mehta from Gujarat was the 24-year-old person who created history by winning India's inaugural eSports medal at the 2018 Asian Games. If you take gaming seriously, then you can surely take inspiration as he won a Bronze in the video game Tournament (collectable card based) known as Hearthstone. Hence, it could be stated that India is undoubtedly the next hub of eSports with a super promising future ahead.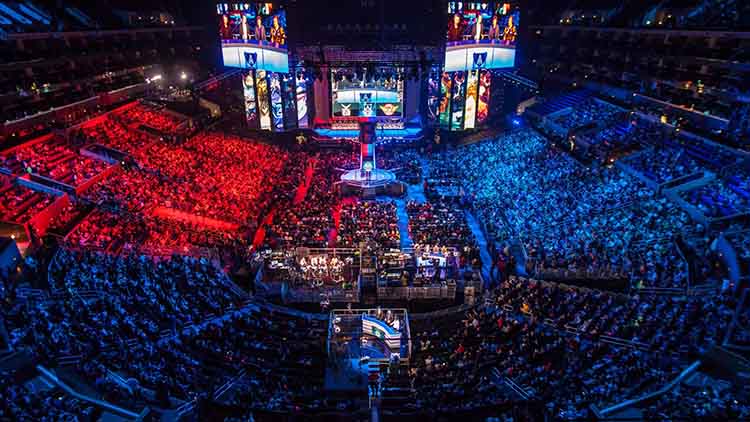 eSports is a billion-dollar pie
The Indian eSports industry is set to see an estimated $818 million net worth, and it is being speculated to grow into an astronomical $1.1 billion industry. The revenue generated in FY 2018 was Rs.43.8 billion, and it is believed to touch the mammoth Rs.118.8 billion by 2023. You would feel proud of being an Indian gamer that eSports of other countries have their eyes set on India, and have already started heavy investment in the market. Would you mind pocketing that kind of money? You won't, we know!
The Indian fan base of eSports India is also on the rise with two million core fans and 2 million sporadic viewers. We can't say that it is the largest in term of global figures, but is surely picking up the pace. India has emerged as a leading hub for gaming planners, in terms of finance and viewership. It is also becoming a promising podium to organize exponential gaming Tournaments such as ESL Gaming and Indian Gaming League and more. Acer, one of the largest PC makers operating in India, is the organizer of Acer Predator Gaming Challenge, the biggest eSports Tournament of Asia. HyperX has also collaborated alongside Acer with ESL Indian Premiership League. It is India's biggest eSports Tournament in India.
You would be amazed to know that global eSports companies such as Yoozoo Games, Tencent Games and APUS and more are setting up businesses in India. The expanding market of India has opened the gates for the market to be invested million dollars. In India, there are around 120 million online gamers and so much money for grabs in revenue, who would not like to take the biggest pie of it?
What is the future of eSports in India?
The future of gaming in India looks lucrative with the type of exposure and resources available if you club it with the affordability of owning digital gaming devices. The investments made by Tencent Gaming and APUS, along with Indian companies like Nazara, Nodwin Gaming and Jet Synthesis with Google and Yahoo are leading to immense opportunities. It is not the end of it – it has also been able to provide a gamer with the belief that they can look up to gaming as a career option and make moolah.
If you talk about global outreach of eSports and huge number, it must be said that India has only started its journey and showcased its worth as being the potential nucleus. Going by the things that stand today, the gaming industry of India is fast shaping to emerge as one of the key digital gaming markets. India also has huge relevance when eSports is no longer the option for time pass. Competitive gaming is fast evolving as a promising career option for virtual gamers and athletes in India to make it big. The future of the Indian eSports gaming industry looks super promising.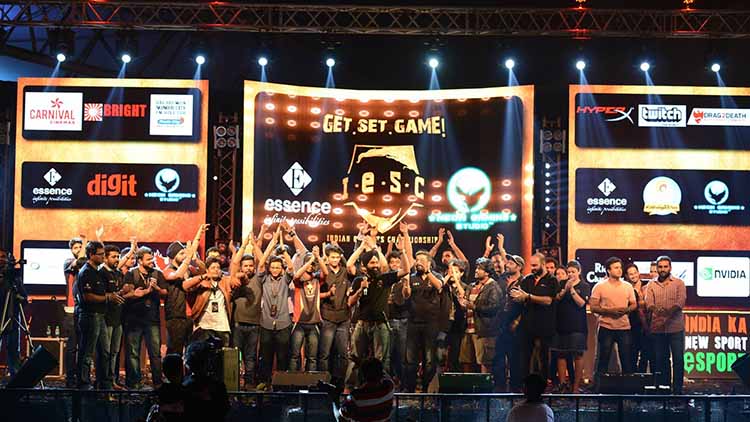 The Prize money in the Indian eSports grew by 180% in 2019
2019 was a rocking year for eSports in so many ways with established hubs like North America, and Europe continued to capture the limelight. On the other hand, the emergence of new hotspots like South America, South Asia and South East Asia was good news from the industry. Yes, 2019 enabled eSports reaching monumental heights had new heroes and had million entertained globally. Among all the positivity and good news around eSports, one nation that also had an exceptional year was India.
Despite its massive population, India had kept aloof from the landscapes of the global eSports in 2018. The gaming community was mostly divided into small communities on the local level and with mostly offline events taking place. In December 2017, DreamHack, Mumbai emerged as the first International gaming Tournament gracing the scene. Ever since then, things have been on a massive turnaround in India. India was able to host 3 events of International stature such as DreamHack Delhi, ESL One Mumbai and COBX Masters in 2018. The prized being paid from Indian Tournaments saw a rise of 180% from above $500K in 2018 to 2019's $1.5 million.
The rise of this kind has been mostly being given to the superb exposure that PUBG Mobile has been able to generate in India. It can be said that it is now more than a game in India, it is a rage here! Not only in India, but the game's success has seen being the most downloadable mobile games across the world. With surely India being a major hub when it comes to audience and player base, you can't discuss PUBG Mobile while not mentioning about its popularity in India. Tencent has already revealed its plans for big titles in its ecosystem of Indian eSports in 2020. It would be interesting to see what lies for the country in a few years from now.
Key take away of 2019 at a glance
There is no surprise that mobile is at the forefront of gaming in India. It now means low-cost access to quality games like PUBG, and means that large portions of India prefer to play games on their phones. The PC gaming culture has not died in India yet, but it is finding it tough to compete against the sheer number of mobile gamers. Dota 2 like titles in the eSports arena has seen a monumental crash in popularity. It has even seen Tournament organizers and alike dropping it from their portfolios. The nearly 40% of the eSports prize money in India was generated through PUBG Mobile Tourneys in 2019. But the size is increasing with PUBG Mobile clearly seeing up to 50% prize pool if you avoid counting ESL One Mumbai, the combined prize pool stands at 41% for Counter Strike Global Offensive and Dota 2. The share is surely going to see a rise for mobile eSports titles in India in the next years. The likes of Call of Duty – Mobile, Clash Royale and Garena Free Fire and more are taking stock of the immense opportunity that the Indian market has.
A quick look at previous years' esports India prize pool comparisons
You are already aware that the Indian eSports market saw the biggest growth of 180% in the prize pool. In comparison, the growth from 2017 to 2018 was 85%. And without an iota of doubt, PUBG Mobile has been among the biggest contributor into this. If you see at the prize pool difference of 2018 and 2019, PUBG Mobile makes up to 60% of the total escalated growth. ESL One Mumbai is another one with close to 40% prize pool. Other than Mumbai's ESL One, Tourneys like COBX Masters and DreamHack Delhi were of international repute but did not enjoy the same stature. The key reasons behind them not surging is the lack of availability of premium Teams and a lower prize pool that is unable to find takers compared to ESL. DreamHack is committed to coming up with another event in India in 2020; we can't state the same for COBX and ESL.
What are the expectations for eSports in India in 2020?
In India, Call of Duty – Mobile is being speculated to be one of the biggest entries into mobile eSports titles in 2020. India already has the 2nd most downloads after the US. Any title that is being developed for the world audience is now unlikely to miss a market as lucrative as India in anyways. PUBG Mobile will continue to rule the roost in the Indian eSports landscape. With lucrative announcements such as PUBG Mobile Club Open and World League in 2020, India will continue to be in the books of the game developers to tick and launch here. India may also see an International event like PUBG Mobile LAN taking place. With Dota 2 not seeing any investment in India in anymore, key Tournaments like Dew Arena and ESL India Premiership are sure to be shown the out gate from these events soon. CS:GO is currently the most famous PC title in India and DreamHack has already plans of hosting DreamHack Open in Hyderabad in October-November. The interesting part to note is that the gaming title is going the Dota 2 way in terms of viewership in India. If it continues that way, especially in comparison to mobile eSports titles, it may find few takers and get itself out in some time to come. Another aspect that is also being sure to be on the cards is some leading organizers picking up the roasters in PUBG mobile from South East Asia or India. It is most probably because of the eSports title's expected natural appeal and stable ecosystem. In 2020, Indian eSports scene will surely reach the next level of outreach and patronage!