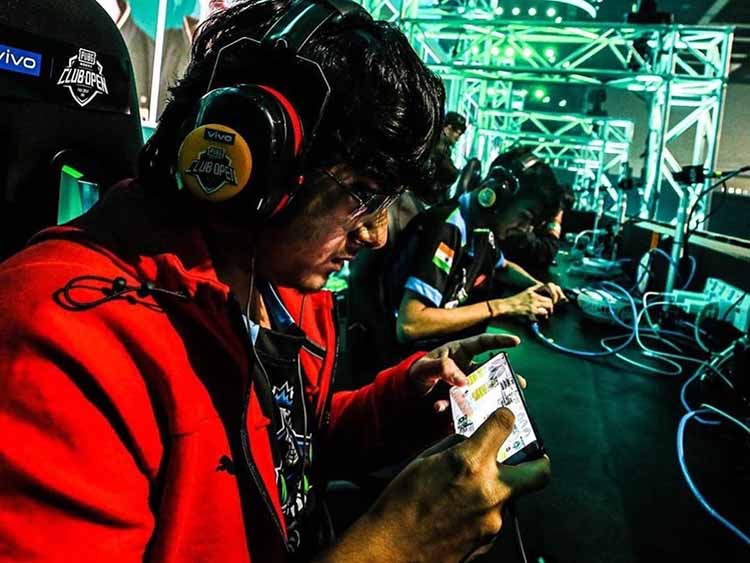 Who is Soul Mortal ?
Popularly known as Soul Mortal, Naman Mathur is a famous Online Streamer, Indian mobile gamer & an Esports Player. He owns the YouTube channel Mortal. He keeps uploading the videos of gaming highlights and even streams PUBG gameplays almost on a daily basis. He & his team SOUL has also represented India in various National and International Esports Tournaments.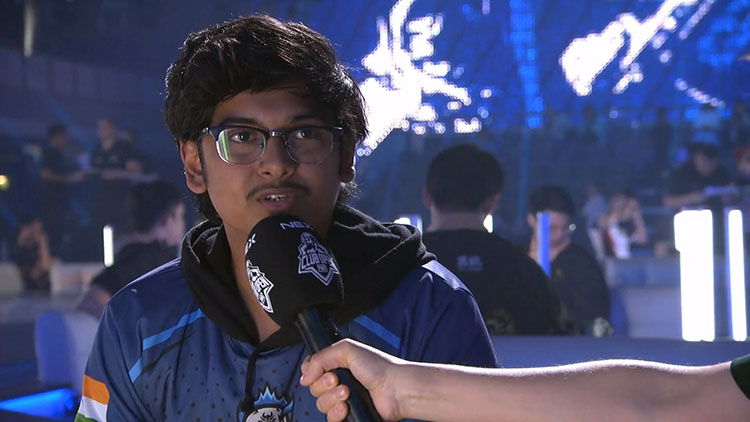 Soul Mortal Early Life
Soul mortal real name is Naman Mathur. He was born on 22 May 1996. He is 24 years old. Naman is from the City of Dreams, Mumbai and was brought up here. He pursued the Bachelor of Commerce (B.Com) from a Mumbai college. Before the advent of the PUBG game, Mathur used to play PS1 and PS2. Counter-Strike is one of his favorite games, and it is what has been stated by him in a recent interview.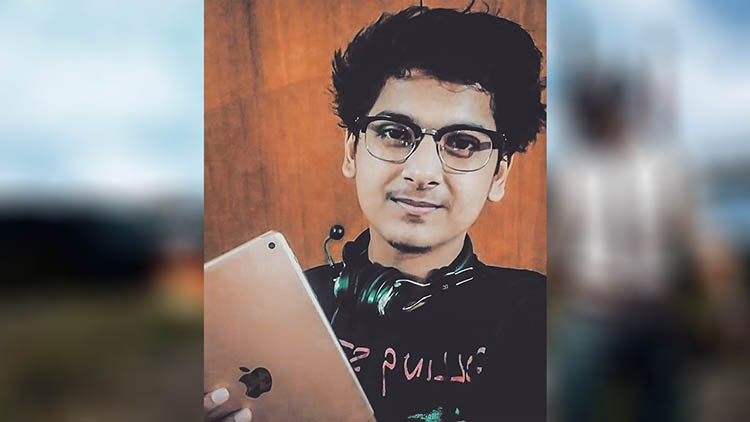 Soul Mortal PUBG Career
Soul Mortal began his YouTube channel in the year of 2016. When he started, he used to upload Mini Militia on his channel. On 20 June 2018, he uploaded his first PUBG mobile gameplay on his YouTube channel. He also used to upload PUBG playing tips and tricks based videos that helped him get decent views and likes.
In the month of October in 2018, he went ahead and uploaded a video 'Every PUBG Player will watch this Ending', and the video was successful as it went viral. The video has 4.8 million views, and from that video, he was able to make a name for himself on YouTube.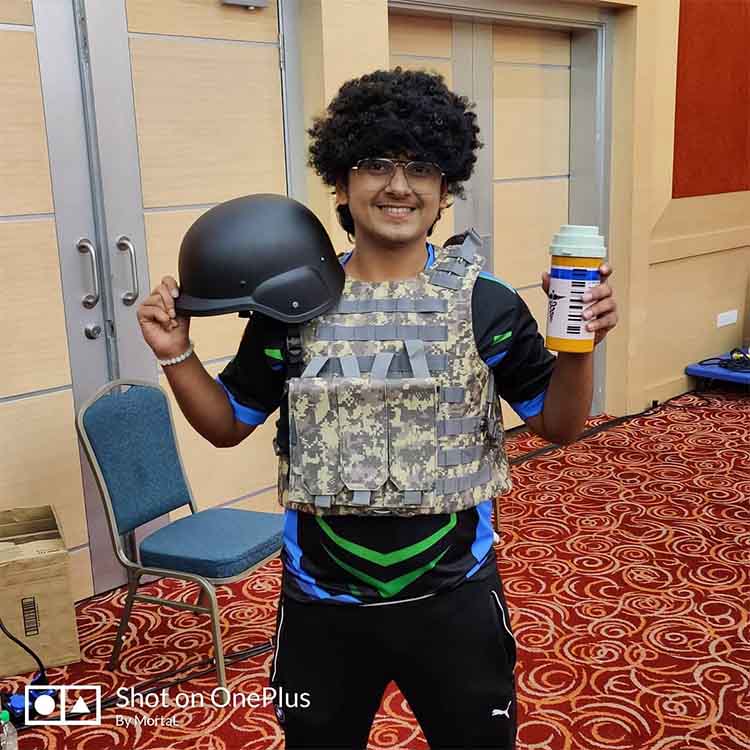 As a result, he got many subscribers, and his fan following started to rise. He got confident that whatever he was doing was right, and he began uploading a larger number of videos.
Soul Mortal understood that PUBG has been gaining a huge response in India and started with PUBG Mobile Live Streaming on his channel. On this first live streaming, he got 20K Live viewers. If you leave this aside, Soul Mortal was on 3rd position on Asia server for some time and achieving a feat like that takes dedication for sure.
As things stand today, Soul Mortal's channel on YouTube has over 4.4 million subscribers. After Dynamo Gaming, he is the 2nd biggest Indian streamer. The YouTube channel of Naman Mathur is growing at a rapid pace.
He is able to get around 16K subscribers on a daily basis. He holds a great chance to emerge as the biggest Indian gamer in the future. He has also left behind CarryMinati and is now India's 2nd biggest streamer.
Soul Mortal has decided to take a break after the PMCO Global Finals 2019 from the PUBGM professional scene. During the PCO event, he has said that he will be taking a break and may return to competitive playing anytime soon.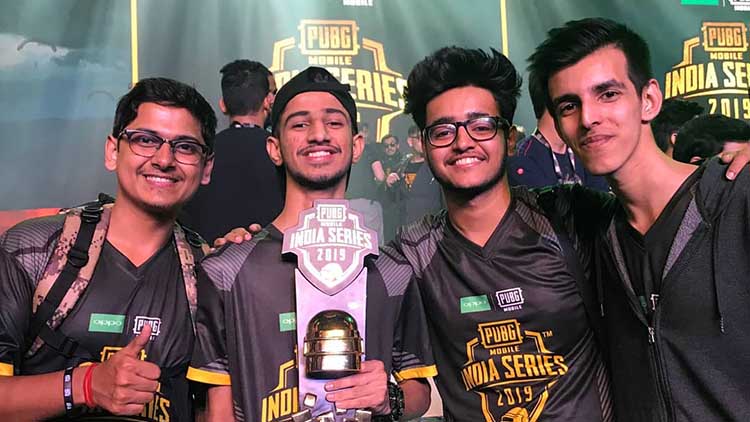 The reason behind his taking a break from competitive gaming was that he wanted to focus on emerging as a full-time steamer as he seems to like it immensely.
But after Mortal left the major lineup due to some issues, Scout joined the lineup but left the setup due to some issues.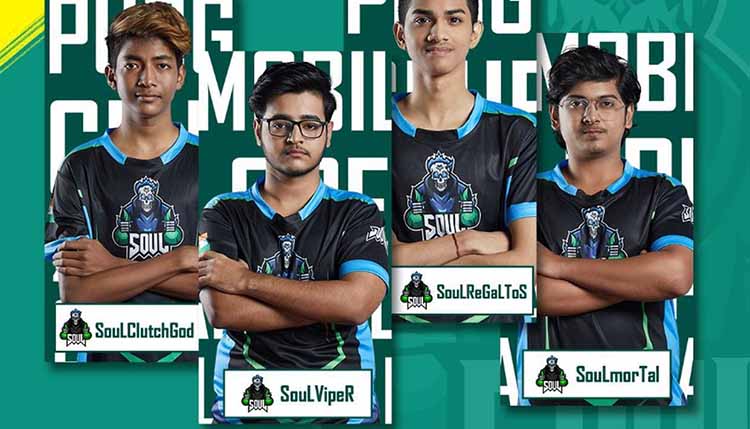 After he left, even Ronak and Owais left the family and formed a new clan with Scout. Owing to this issue, the SouL Team became weak, forcing Mortal to return to competitive gaming. Mortal then formed a Team with Clutchgod, Regaltos, and VipeR. The combination got them to the 2nd spot in PUBG Mobile Fall Split in 2019.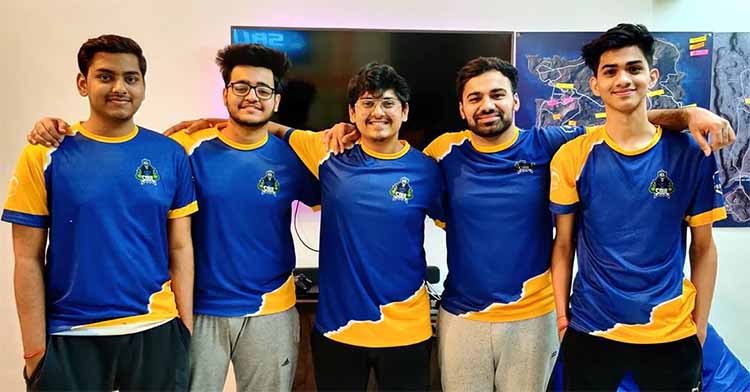 Soul Mortal Net Worth 2020
Naman Mathur earns decent money via his YouTube channel. His major sources of income are YouTube Ads, donations and super chats, and sponsored videos and posts. It is easier to speculate his earning made via Ads but not through sponsored videos and posts. Also, donations differ with time.
Soul Mortal Net worth is estimated to be around 10 – 15 Lakhs. Mortal's average views stand at around 773K with earnings ranging between $5.8K and $92.9K per month. The mentioned figures are not accurate and are only estimates.
Mortal PUBG net worth is estimated to be around $19,830.94. As he has earned this amount from tournaments he has won. He received his highest cash prize of $15,000 in PMCO Spring – IndiaTournament. Here is a detailed list of his earnings from tournaments
| | | | | |
| --- | --- | --- | --- | --- |
| S No | Date | Position | Tournament | Prize Money |
| 1 | 15-06-2019 | 1st | » PMCO Spring – India | $15,000.00 |
| 2 | 01-12-2019 | 12th | » PUBG Mobile Club Open – Fall Split Global Finals | $2,000.00 |
| 3 | 29-12-2019 | 12th | Peacekeeper Elite Championship 2019 | $1,605.94 |
| 4 | 28-07-2019 | 12th | » PUBG Mobile Club Open – Spring Split Global Finals | $625.00 |
| 5 | 08-09-2019 | 13th |  PUBG Mobile Star Challenge 2019 | $600.00 |
Recently, a renowned mobile phone brand OnePlus sponsored Mortal, and it is surely a big achievement. What's more, Mortal has also got the sponsorship of Omlet Arcade.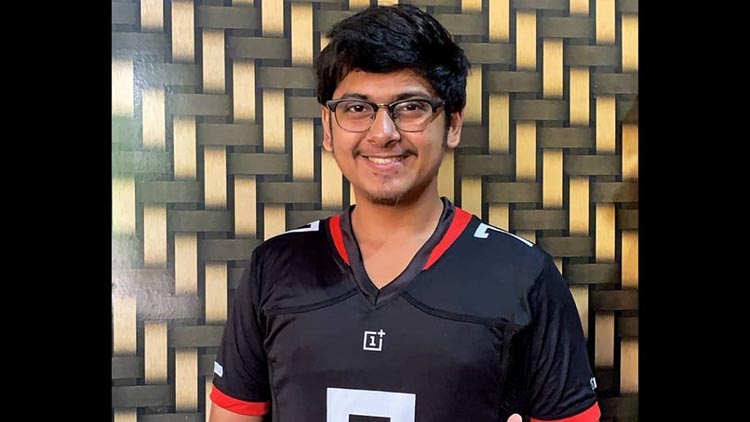 Soul Mortal Social
Naman Mathur aka Soul Mortal has a pretty huge fan following on social media. Soul Mortal Instagram account has over 1.5 Million followers, his twitter account has around 50K followers & his Youtube account has 4.41 Million Subscribers.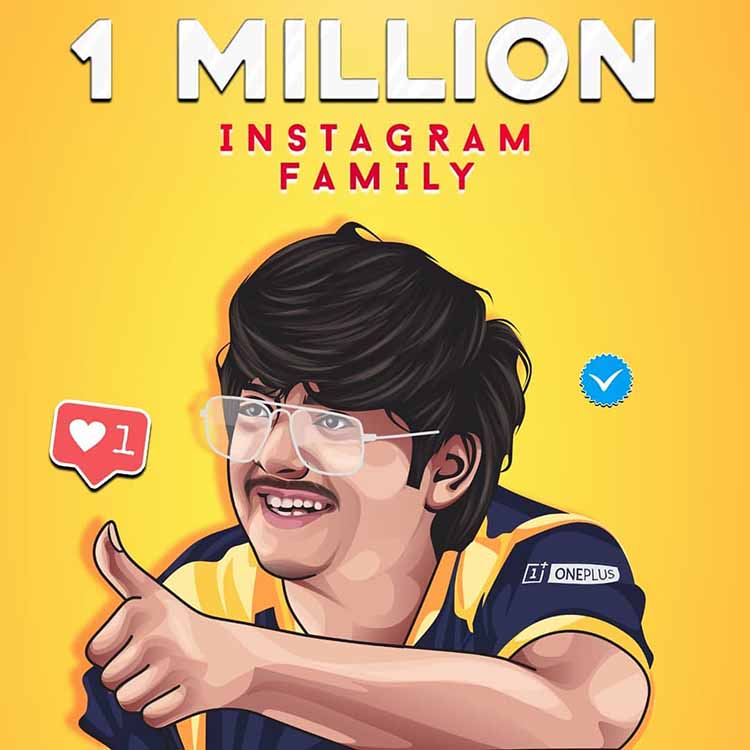 Soul Mortal GF
One of the 'most asked questions' about Naman Mathur is – who his girlfriend is! Speculations are made that Rav3n is the girlfriend of Mortal, but not yet officially confirmed by him. Thus, his girlfriend remains a mystery to his fans, and many of them joke about it.
Some facts about the O.G Soul Mortal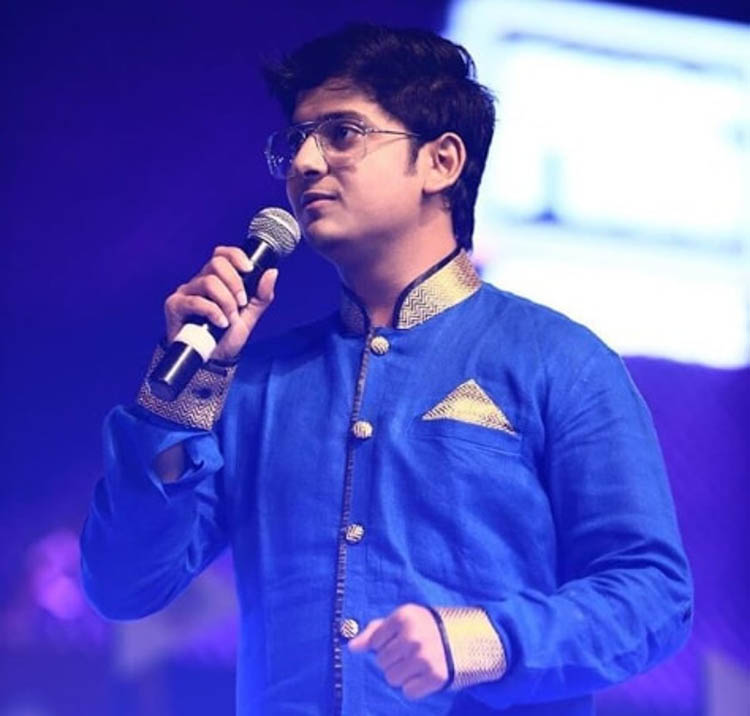 MortaL and his Team were once able to get 51 kills in a solitary match. It means that they killed half of the server and it is a record. Mortal, along with RuchiT and Ravn3 could do that. The video is amongst the most popular on his YouTube channel with close to 8.5 million views.
MortaL collaborated with the Bollywood actor Vicky Kaushal to promote the movie, URI – The Surgical Strike.
He used 4 finger-claws while playing PUBG Mobile, and it worked to his advantage many times. It lets you do multiple things within a fraction of seconds. The movement is smooth and Mortal does not make the use of any accessories.
During the PMIS 2019 in Hyderabad, he indulged in a Fan Meetup. A lot of his ardent fans were able to meet him and seemed to have loved the meeting.
Naman mostly enjoys PUBG on his iPad. But he started playing it on his gaming smartphone – The ASUS ROG. He plays on the iPad during streams and uses his mobile phone in Tournaments.
He recently made surprised his Teammate with an iPhone XR.
His squad went on to win the PUBG Mobile India Series 2019 and took home the cash of Rs.30 lakh. They were able to go for 46 kills and acquired 2520 points. At that time, his Team comprised of Ronak, VipeR and Owais. They were able to perform exceedingly well during the entire Tournament.
His 'SouL' clan has also won another PUBG Mobile Tournament. This way, they proved that they are India's best PUBG Mobile race.
On 15 June 2019, they also won PMCO India Regionals 2019. The Final was played over 2 days, and all 16 Teams played 16 games. Team SouL won the Tourney by scoring a total of 254 points. In the process, they also won the prize money of $60,000. They represented India next in the PMCO International.
During the Finals of the PMCO Internationals, Team SouL could not perform up to their potential as it was their first international outing. They ended being on the 12th position out of 16 best teams of the world.
They managed to grab the 2nd position in the PUBG Mobile Fall Split India Points Table in November 2019. The 2nd position helped them get the prize money of $30,000. They are about to represent India in the World Finals along with other Team from India – 'Entity Gaming.' Mortal has recently revealed in the YouTube community tab that he will donate the cash reward to the Indian Army.
Below is the official symbol of Mortal.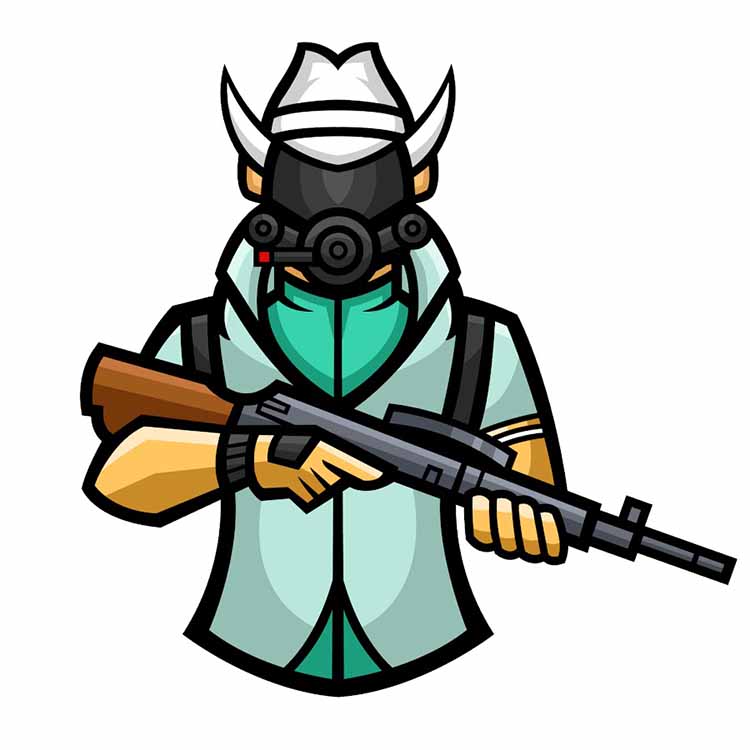 The competitive journey of Soul Mortal & future plans
Soul Mortal is among the best PUBG Mobile Players in India and he, along with his Team, has been able to dominate the competition in India. They have won the PMCO Indian Regionals. The Team also went to Berlin for the Grand Finals and competed with the best 16 teams from across the globe.
MortaL began playing since June 2018, and PMSC was the first Tournament that he registered for. Sadly, he could not qualify as he did have any fixed squad with which he can practice. But after met Owais, Ronak and VipeR, he was finally able to get his Dream Clan and has not looked back since then.
MortaL was then able to win PMIS with his SOULdiers and again pocketed the PMCO India Regionals. They went to Berlin and showcased some good game. Unfortunately, they could not secure their way into the Top 10 and got the 12th spot. They had 33 kills and were also able to get a 'Chicken Dinner' on Day 2's last match.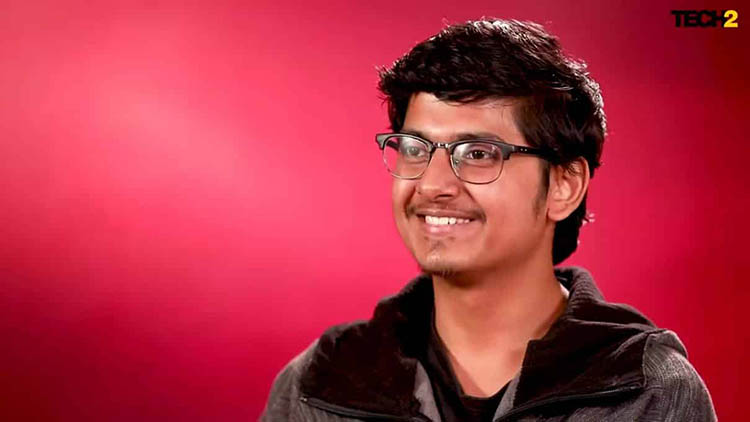 Naman has made India proud by representing the Nation in the International arena in Berlin. But at the same time, he also got some hate. After returning from the PMCO event, he said in his community that he is taking a break from competitive gaming. He said that he was taking a break to focus on full-time streaming. He did not announce that he is leaving the competitive stage forever and will surely make a comeback and make India proud again.
MortaL still has got age on his side and fans can expect great things from him in the future. You can do that by staying hooked to his YouTube and Instagram channels for all the latest updates.
Soul Mortal Claw Setting
When Soul Mortal began playing games like Mini Militia, he used 3-finger controls. Three-finger controls were the most influential tricks when he started playing. When he started playing PUBG Mobile Lite, he was doing that using the same controls. He mostly uses 3-finger controls even recently. But to take his gaming skills to the next level, he has changed his playing controls to 4-finger Claws system.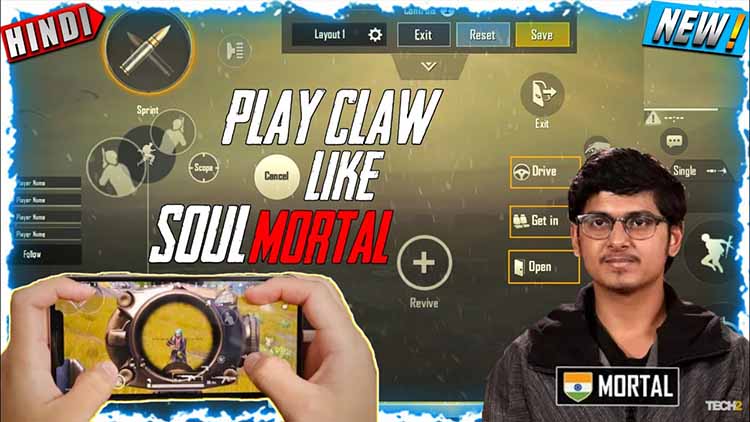 FAQ
What's a day in the life of Soul Mortal like?
An average day of Mortal starts with some streaming and eating some light food. He again streams in the afternoon and then takes some rest or go for a walk with his dog. He also goes on a walk with his friends and his PUBG Mobile Team members. When he is back, he again streams for 1-3 hours and is off to sleep.
What are the educational credentials of Naman Mathur?
Naman Mathur is a Bachelor of Commerce (B.Com) Graduate. He is now a full-time streamer and a competitive player of the PUBG Mobile.
Which phone does Soul Mortal use?
Naman aka Mortal started playing on an iPad in 2017 but switched to a smartphone to indulging in competitive games. To practice and stream, he purchased the ASUS ROG. He also owns and iPhone XR and possesses the OnePlus 7 Pro.
Who is Mortal's favorite player?
Athena Gamin is his favorite player, and that is what he had told during an interview with K18 Gaming. He also sees RRQ, EVOS, and BTR as his competition.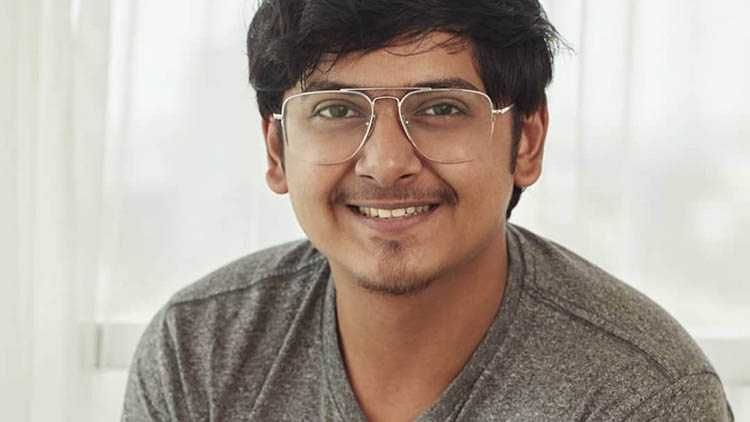 What is Soul Mortal PUBG ID?
The Soul Mortal PUBG ID is 590211476. You can go to 'Add Friend' and feed the Player ID and add Mortal as a PUBG friend. He will need to accept your friend request to become your friend.
Why Mortal had to leave the competitive gaming scene?
He wanted to focus on streaming, and that's why he announced that he was taking a brief break from competitive games and that he will be back.
Is Mortal the leader of SouL?
No. Soul Mortal is not SouL's leader. Soul Vicky happens to be the original leader of Soul Esports.
How many subscribers does Mortal have?
MortaL has about 4.4 million subscribers, and he is on his way to touch the 5 million figures soon.