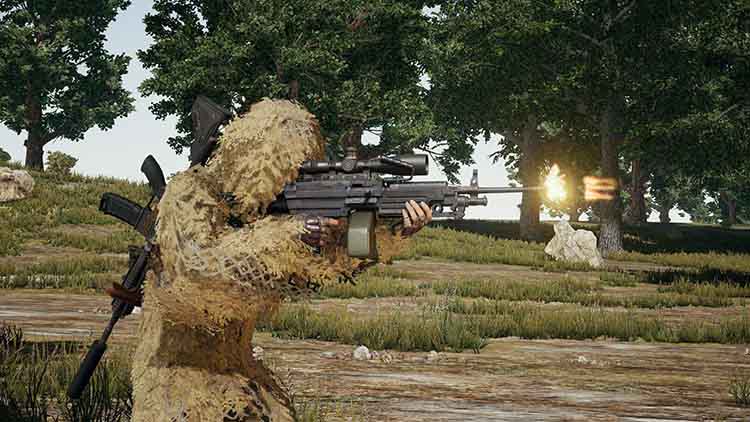 In this article, we are going to take a look at Top 5 Hard-to-get Guns in the PUBG Mobile Game.
The first thing a PUBG player does after landing is search for weapons. The game offers a broad range of weapons including different types of guns. These guns have different functionalities. The type of gun you choose determines how accurate and quick your shot will be. The best examples are assault rifles, submachine guns, sniper rifles, and more. Most weapons in the game are available in large numbers on the map. Some weapons are air-dropped, while others are found in different places.
In this post, we are going to discuss the top 5 rarest weapons that are hard-to-find in the game.
5 rarest guns in Pubg Mobile
1. M249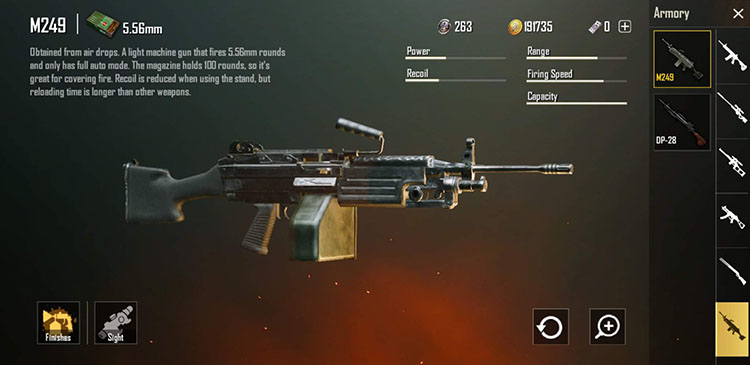 | | |
| --- | --- |
| Ammo Used | 5.56mm |
| Damage | 45 |
| Rate of fire | 0.075s |
| Reload duration | 8.20s |
With average damage of 45 per shot and 8.20 seconds of the reload duration, M249 is one of the rarest weapons in the PUBG mobile game. It has a 5.56mm ammo type. If you are looking out for a weapon that fires quickly and has a decent damage rate, then M249 is your ideal pick. The guns also work on vehicles. It is mainly preferred for cover fire.
2. AUG A3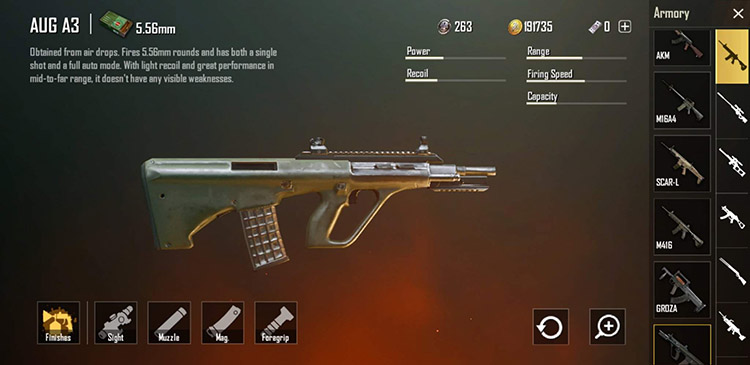 | | |
| --- | --- |
| Ammo Used | 5.56mm |
| Damage | 41 |
| Rate of fire | 0.085s |
| Reload duration | 3.66s |
This weapon falls in the category of the assault rifle. Also known as the Armee Universal Gewehr, AUG A3 is dropped by an aircraft. With the damage per shot rate of 41, AUG A3 is specially designed to tear the enemies apart. Despite being one of the most powerful weapons, AUG A3 has quite a long reload time.
3. Groza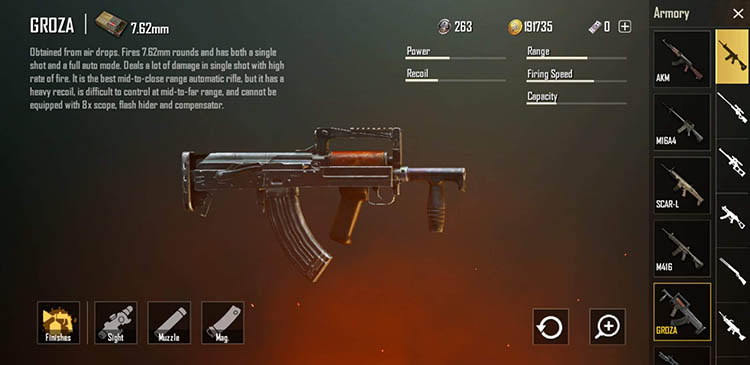 | | |
| --- | --- |
| Ammo Used | 7.62mm |
| Damage | 47 |
| Rate of fire | 0.080s |
| Reload duration | 3.00s |
Another weapon that falls in the assault rifle category is Goza. The gun has a 7.62mm ammo. Even though the gun is an air-dropped tool, it is rarely found in the game. Consider yourself lucky if you manage to grab Goza in PUBG. With a damage per shot rate of 47 and a reload duration of 3.00s, Goza can be a perfect option for PUBG enthusiasts.
The weapon makes it easier for the player to shoot and shred through the enemies. The only issue with the gun is its recoil. Overall, it is a good option.
4. AWM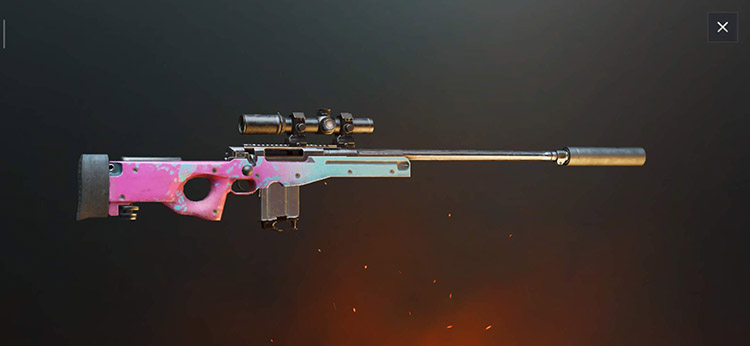 | | |
| --- | --- |
| Ammo Used | 300 Magnum |
| Damage | 105 |
| Rate of fire | 1.85s |
| Reload duration | 4.60s |
One of the most powerful and effective weapons in the PUBG mobile game is AWM. It stands for Accuracy International Arctic Warfare Magnum. The gun is from the Sniper Rifle category. It is another air-dropped weapon, but a hard-to-find gun. If you have been playing PUBG for quite a while now, chances are you know that AWM isn't the gun you get from the random air-dropped weapons. Being an exclusive sniper rifle, finding AWM can be quite challenging.
5. Flare Gun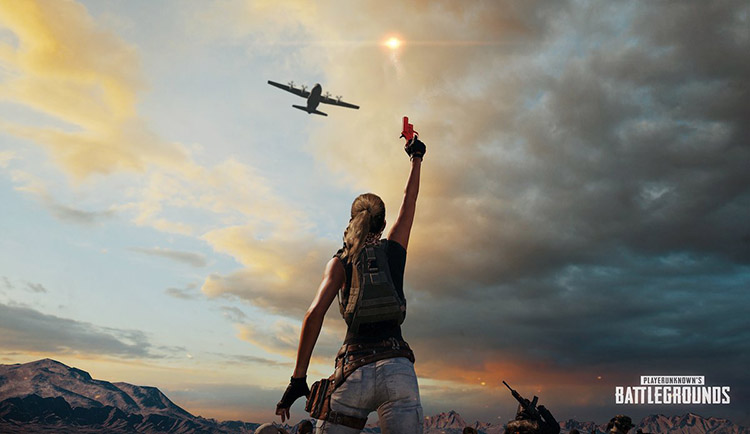 Flare is not like the usual guns mentioned on this list. Even though it isn't a traditional air-dropped weapon, Flare Gun is hard to spot on the map. If you get one, you can use it to shoot a burst of bright light into the sky. Once shot, the flare reaches a height of up to 200 meters. Make sure that flare guns are not used for killing. It only helps you loot the air-dropped guns. This gun helps you call airdrops.