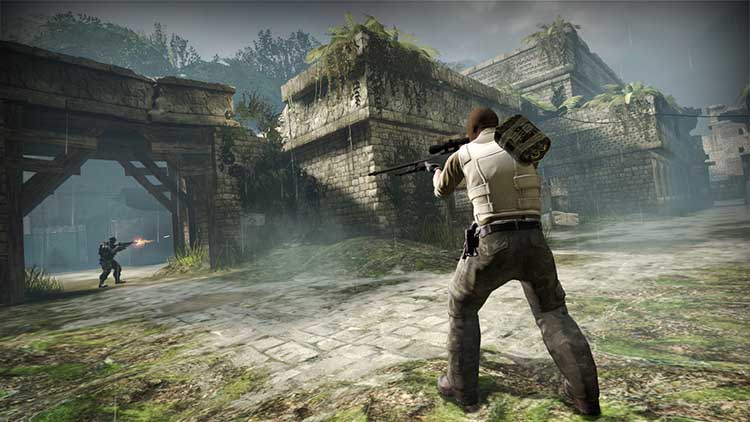 In this article, we are going to take a look at how CSGO ranks are categorized & discuss how to rank up fast in csgo!
Counter-Strike: Global Offensive (CSGO) released in 2012. And even since then, it has managed to grow in the eSports world.
You may have seen professional players performing on many big stages. And you may also wonder to play and win big on CSGO one fine day! But, just like any other thing, success does demand hard work. And the first thing in this game is getting your CSGO rank.
Yes, CSGO ranking is a vital element that may showcase the skill of a player. But the question is – how to rank yourself up in Counter-Strike: Global Offensive easily?
Just like the hard work and dedication of Professional players like Ropz, NiKo and s1mple, you may also follow the same path!
All about CSGO Ranks- Here is how CSGO Rank is Categorized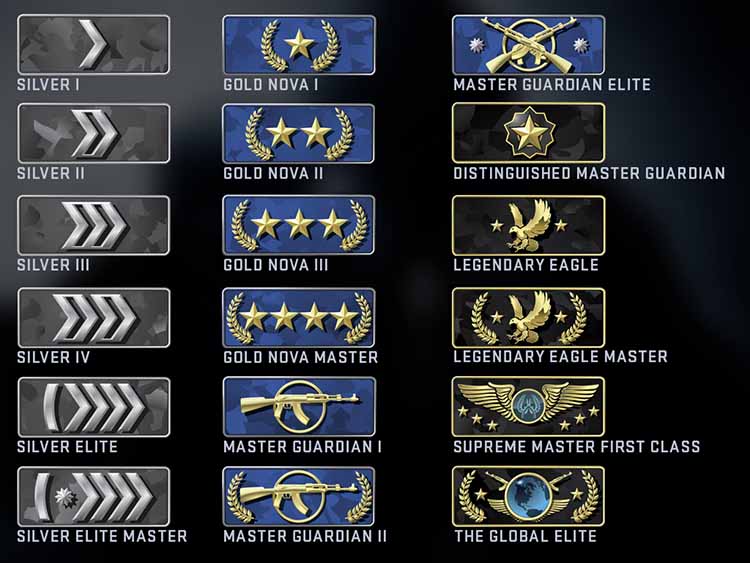 The rank of CSGO is divided into 18 positions. And they are categorized into 3 categories.
For beginner level players, 6 first Silver CSGO ranks are there. The newbies are willing to hit shots and get familiar with the map pool. The 6 level for beginners in CSGO is to help them improve.
The next 7 CSGO ranks are Master and Nova ranks. It positions you in a category where players have decent skills. They also have a nice shooting accuracy and utility manipulation. They are aware of the Teamplay power and understand core strategies.
For players with advanced skills, the highest 5 Counter-Strike: Global Offensive ranks are given. Such players are aware of inside out of the CSGO. And that's why; the level of skill is set higher for players attaining these higher ranks.
How can you rank up faster in Counter-Strike: Global Offensive?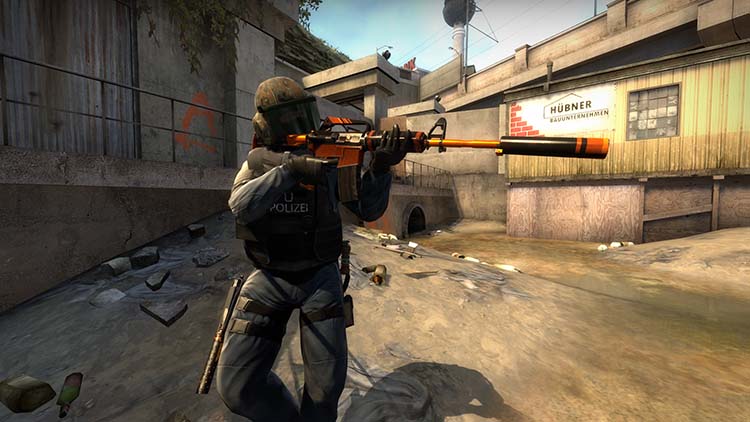 CSGO rankings are not always true! But it may surely provide you with an idea of skill that a player may possess. 100% of Counter-Strike: Global Offensive players are not rated higher.
Nonetheless, a player with Legendary Eagle (LE) rank is any day better than one ranked with Silver Elite (SE). But how do you improve your CSGO ranks when you may not be rated well?
The developers of Counter-Strike: Global Offensive does safeguard their ranking system well. And they have not yet revealed the working mechanism of CSGO Ranking.
The reason behind this is not giving hackers and cheaters from manipulating their systems. And it is also not to get undeserved rank on Counter-Strike: Global Offensive.  
Still, there are some elements on CSGO that we are very sure about! Take a look:
1. Winning and losing matters the most
Winning and losing is what matters the most in Counter-Strike: Global Offensive. You can easily win a game by employing utilities, helping Teammates, and sacrificing one for details. Hence, the concept is crystal clear. If you are able to win more, you will end up having an improved CSGO rank. And if you lose more, then it is for sure to have a lower CSGO rank. If you can't convert your kills and shoots into a win, then everything is pointless!
2. KDA, impact, and skills are equally important
Winning and losing may affect your CSGO ranks. But it is not entirely how the Counter-Strike: Global Offensive reviews the ranks. It may be that you may not be scaling up ranks owing to a non-performing Team member. Sometimes, you may even get to ride free on the back of your Teammates while they work on the game's hardest part. And it is where other aspects also matter your CSGO positioning.
3. KDA
KDA is the most basic aspect of your skills. If you are able to kill more people than own, then that is beneficial for your squad. Talking about your impact in CSGO, your flash assist does matter. When you help your Team members, it also showcases that you are a seasoned and skilled performer.
4. Skills
The accuracy of shooting is a factor that does come in adjusting your skills. If you miss your marks on a bad day, then CSGO may not assign you with a higher rank. On a good day, landing headshots and styling hair like Twistzz may help you enhance the CSGO ranking.
5. The importance of Teammates and opponent level
If you have better players in your stride and battle it out against a weak opponent, then them you may enjoy quick winning. But Counter-Strike: Global Offensive ranking system may not review it as superior. But if your squad members are not that skilled as your enemy, you may have a tough time in pocketing the game. Thus, if you lose such a game, then it won't matter much. But winning more would surely boost your ranking.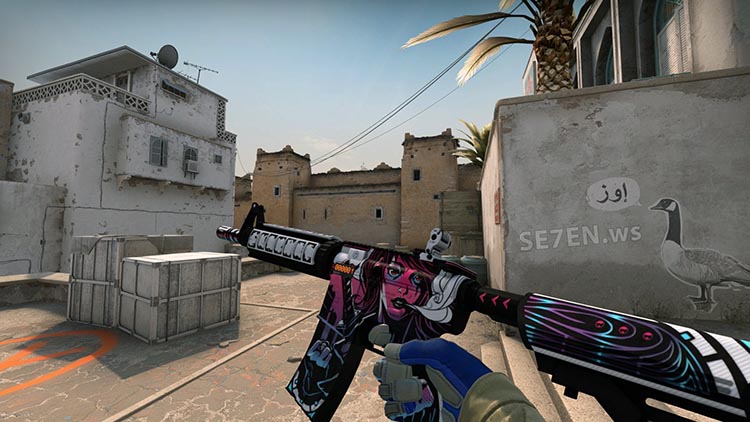 The distribution of the CSGO rank
Do you play Counter-Strike: Global Offensive and still stuck between Nova and Master rank? If yes, then there is nothing to worry! The rank showcases that you are one of the average CSGO players out there. It also means that your ranking is decent. What you need is time, and if you can dedicate more, then you can improve drastically.
The global percentage of players with Global Elite CS GO is only 0.75%. Hence, there is still time to ramp up your strategy and catch up. CSGO is swiftly growing as an eSports.
Many players who started as average CSGO players have managed to enhance their game rankings. The favorite CSGO players like Ropz, NiKo, and s1mple were all pub stars during their early part in their career. As time passed, many Teams began realizing their potential and marched ahead by trying.
And as they say – the rest is history! s1mple managed to grab the numero uno CSGO player in 2018. And the player has a vital role in NatusVincere Roster. You may be amazed to know that s1mple was once regarded as a cheater in CSGO rank. Yes, he was being overwatched as reported by apEX!
NiKo is a young rifler who began in the domestic circuit with iNation! He tried hard later in FPL and propelled his CSGO ranking. And his potential was noticed by Mousesports. He did not have that great success with Mousessports. He joined the FaZe Team and had a resounding success.
Same was the condition with Ropz as he had to grind hard to emerge as an FPL Star. Mousesports later hired him.
What's that secret of getting a higher CSGO rank?
If you are a CSGO player, then you ought to prove your mettle before bigger brands sign you. They need to know how to rank up on CSGO and how to impress people for being able to do that!
To have the CSGO rank calibrated, you need to begin from scratch. Many professionals get higher calibration after getting 10 first ranked matches. If you are a seasoned player, then you may be rewarded amazingly by CSGO. It is what you need to do to go ahead in this game. The next step is trying hard to get a higher rank. Pros are well aware of how to rank up fast in CSGO. Winning is always going to help you! And if you do that against known opponents, then you can be rewarded by CSGO's ranking system. It will be dead easier if you are able to defeat known players and not some unknown ranked players.
What is the way ahead?
The natural thing to note is that – nobody starts on top from the beginning. And players need to work up when it comes to CSGO and other eSports. The ultimate thing is that you must not give up and keep grinding until you get ranked higher.
What are you waiting for? Start considering the discussed aspects and work your way to the top ranks on CSGO. All the best!