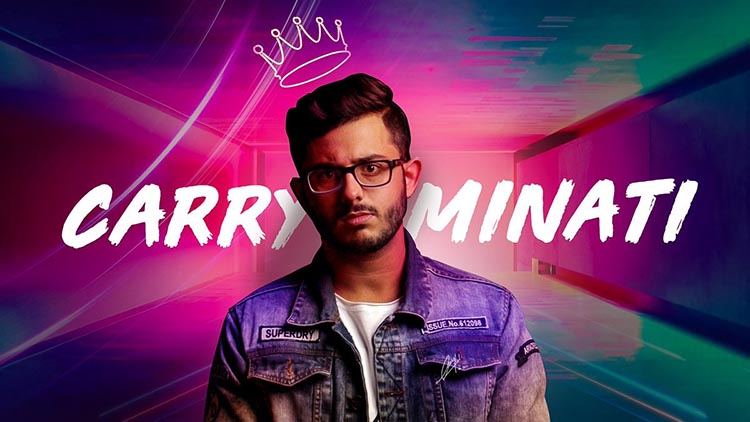 Who is the most popular gaming YouTuber?
In this article, we'll find out who is the most popular gaming YouTuber in India!
In recent times, Youtube Gaming Scene has gained massive popularity in India. Many people earn from reviewing different games on YouTube. The way they review games and spread awareness about some interesting titles makes them stand out from other YouTubers. That's the reason why people subscribe to their channels and wait for their videos. In this post, we have mentioned a few popular and successful Indian gamers on YouTube. Let's get straight to the list.
Top gamers on Youtube in 2020
1. CarryisLive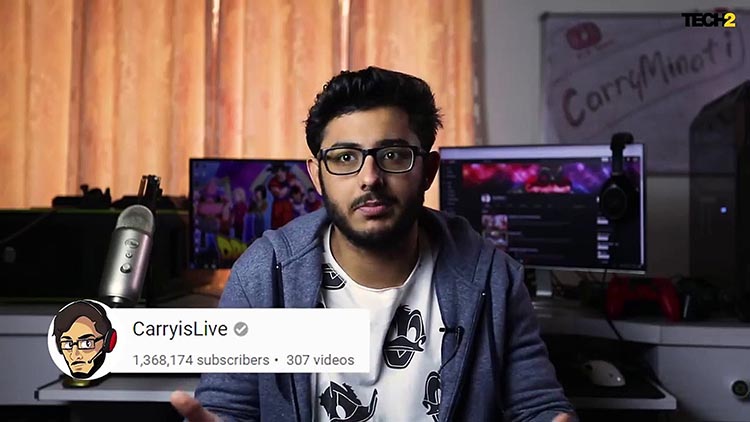 The 20-year-old YouTuber rose to popularity when his TikTok vs YouTube video got viral on social media. He has more than 6.6 million subscribers on his gaming Channel CarryisLive. Carry Minati aka Ajey Nagar has become one of the most successful and popular YouTube gamers in India. His original channel named CarryMinati has over 24 million subscribers. Ajey happens to be the first Indian YouTuber to represent India in the YouTube gaming world. 
Carry had always been interested in playing some interesting and fun games since childhood. He was only 12 years old when he tried CoD and ended up playing it for 12 hours. Carry also streams these games live for his audience. Some of the popular games he has played include PUBG, God of War, Spider-man, PS4, CoD, Assassin Creed, Apex, Days Gone, and the list goes on. Ajey Nagar is from Faridabad. In addition to his amazing game videos, the YouTube audience loves him for his kindness. He donates a good portion of his income to the needy people. 
2. MortaL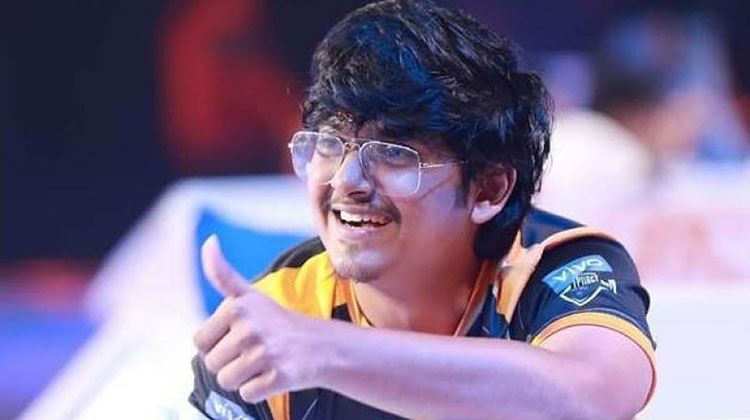 Another famous Indian Gaming YouTuber is MortaL. He is known for playing PUBG and streaming it live on his YouTube channel. Mortal is also a professional Esports Player. Naman Mathur, also known as MortaL, built his career in the gaming industry in 2018. Other than PUBG, MortaL plays a broad range of games including GTA San Andreas, PS1, PS2, CS, Mario, Contra, Dangerous Dave, and more. In these past two years, he has gained 5.5 million+ subscribers.
He mentioned that his family did not support his idea of building a career around the gaming industry initially. However, his passion and interest in games made him a popular Youtuber. It only took him 2 years to grow his channel and gain such a massive audience.
3. Rakazone Gaming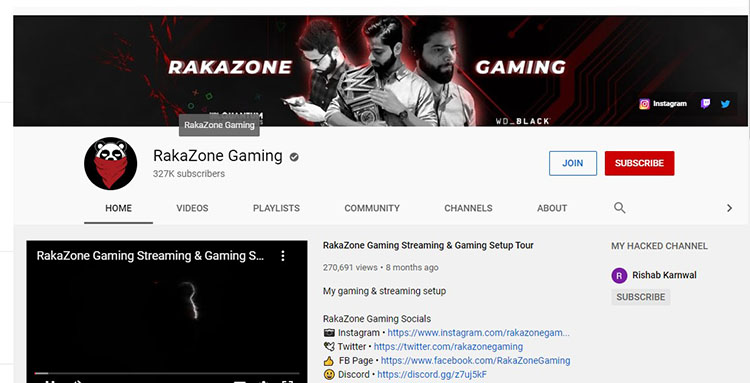 Run by Rishabh Karanwal, Rakazone Gaming is one of the famous Gaming YouTube channels. Rishabh gained the title of the "Streamer of the year 2018". Like other Indian gamers, Rishabh plays PUBG, GTA, Apex Legends, CS GO, RDR, and other such interesting games. His main aim is to provide his audience with some interesting gaming content regularly. 
4. The Rawknee Games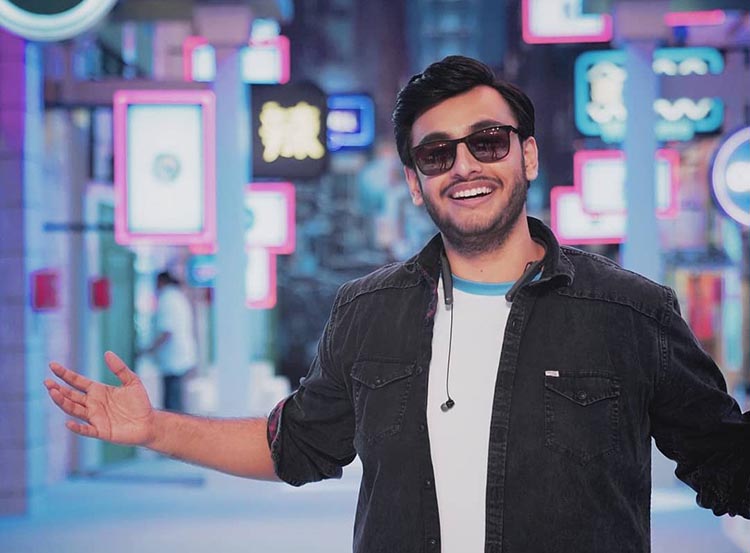 Rony Dasgupta has secured the 4th position on this list. He started his career in the gaming industry at a very young age. Rony was 16 years when he started his YouTube channel. He runs two youtube channels "The Rawknee Show" which has over 1.4 Million Subscribers. His Gaming Channel name is The Rawknee Games which has more than 1.9 million subscribers, Rony Dasgupta has drawn the attention of a large number of people with his amazing gaming skills. He plays plenty of games, but it seems like PUBG is his favorite. He even does commentary for the PUBG competitions.
5. Gunshot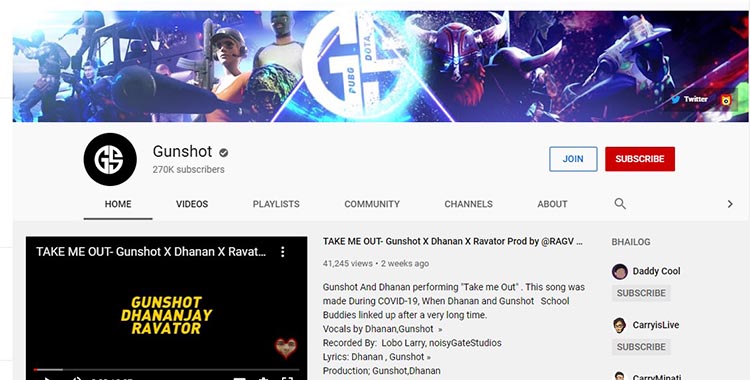 Another popular Indian gamer on YouTube is Harnit Khatri aka Gunshot. He is known for playing and streaming a broad range of games live on his YouTube channel. The most common ones include CS GO, PUBG, Fortnite, CoD, and Dota 2. He even represented the Indian gaming industry to the global level. 
Gunshot isn't only loved by the Indian audience but is considered one of the famous gaming channels for the international gaming buffs. Harnit deserves a high position on this list for his amazing content.
6. Gareebooo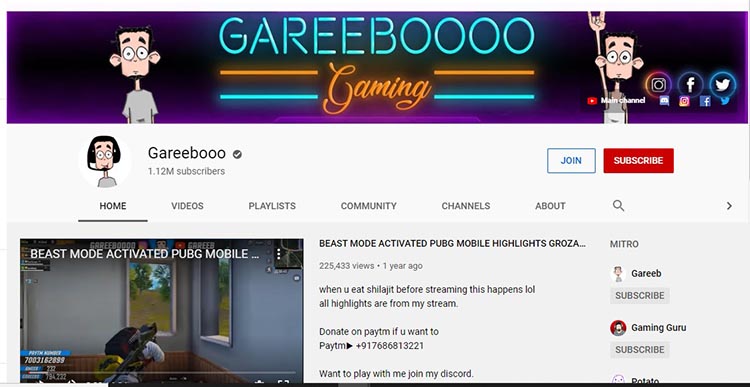 Managed by Kunal Saraf, Gareebooo is a popular YouTube channel based on gaming content. Kunal is based in Kolkata, India. He has gained more than a million subscribers on his channel. Not only is it his gaming knowledge and talent that makes him a popular content creator in this industry, but Kunal is known for his sarcasm. Kunal was so passionate about gaming that he shifted to Mumbai, Maharashtra to stream PUBG for his audience. 
7. Owais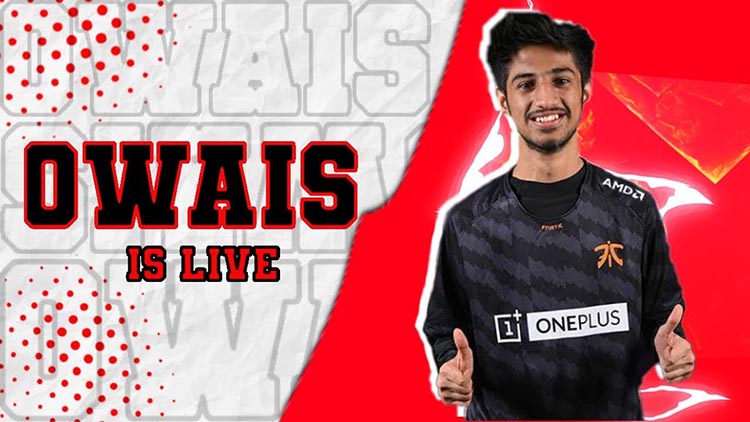 If you are looking for PUBG gamers, the Owais is your ideal YouTube channel. Run by Mohammed Owais Lakhani, the channel mostly streams PUBG. In fact, he is considered as the octopus of this game (as he has the ability to play with eight tentacles). He has earned more than 500,000 subscribers on YouTube.
8. Alpha Clasher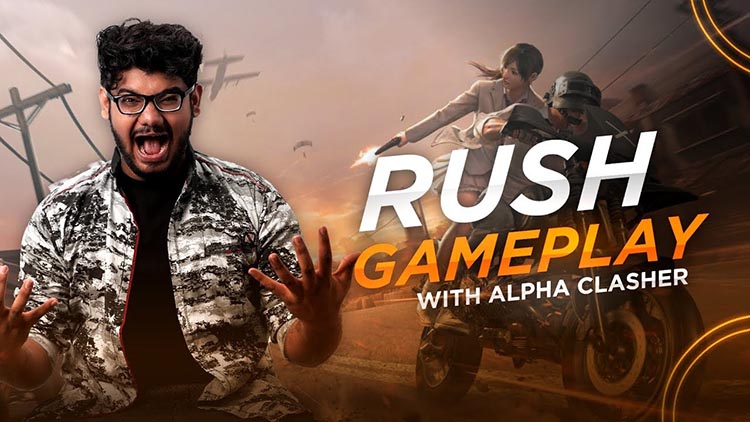 The channel is owned and managed by a 20-year-old Indian named Prateek. He got a million subscribers on YouTube this year. He started his YouTube channel with Clash Royal in 2015 and had 10,000 subscribers initially. He became a popular gamer after starting to stream PUBG on his channel. Considering his efforts and the audience he has managed to build over these past few years, it seems like Prateek has already built his career in this industry.
9. Kronten Gaming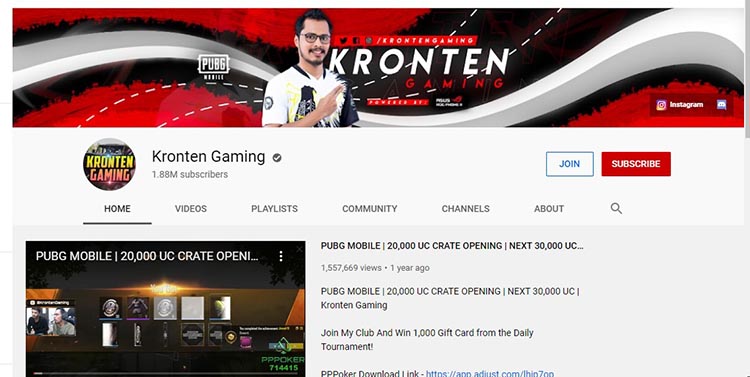 Another gamer that gained a massive audience on YouTube is Chetan Chandgude. He has over 1.88 million subscribers. Chetan loves to play and stream PUBG on his channel. He does it twice every day. 
10. Dynamo Gaming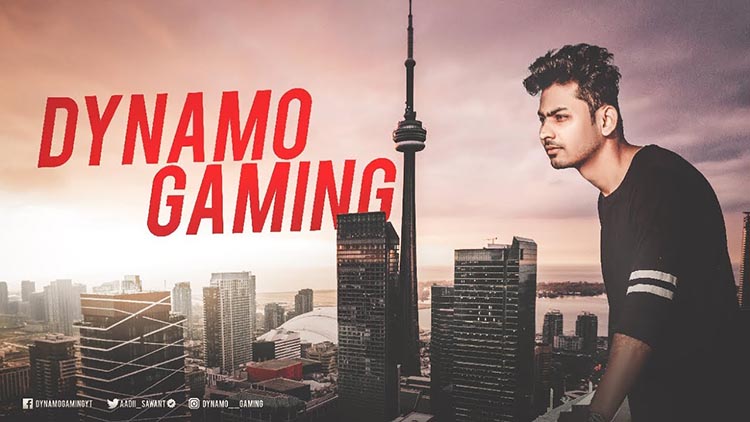 Dynamo Gaming might be the last on this list. But, he has the most number of subscribers and one of the biggest fanbases. With 8.08 million subscribers, Aadi Sawant has been struggling for as long as 5 years.  He played several games and started streaming PUBG mobile in 2018. What sets him apart from the other YouTubers is the fact that he plays PUBG with random players.