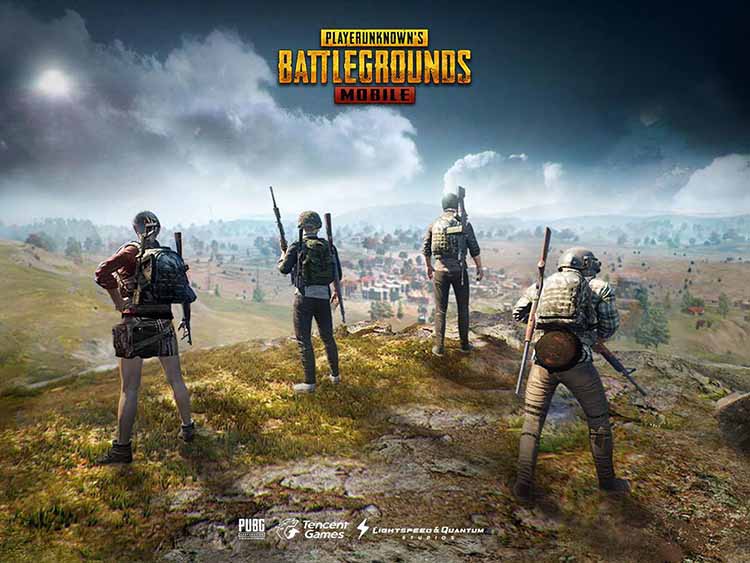 In this article, you'll get to know everything about PUBG custom room. Here you'll learn how to create & join a custom room in PUBG mobile. PUBG Mobile is one of the most widely played games globally. This battle royale arena brings unknown players against each other. However, out of several game modes, there are a few that support custom rooms.
A room is created to add "friends" or known players to compete against. So if you and your friend have been arguing about who's better among the two of you, here is the chance to go against one or multiple players from your friends' list.
Popular game streamers often go against one another using room cards. In this article, we will talk about PUBG custom room. Stick to the end to read how to create custom rooms and play against friends in PUBG Mobile.
What is custom room in pubg mobile?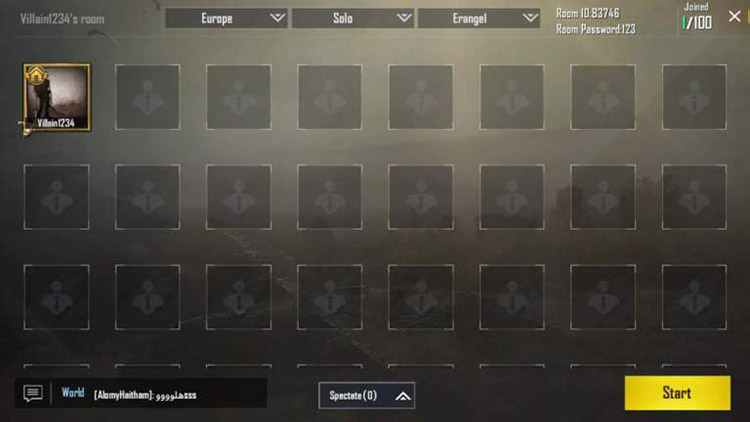 A custom room is a customised lobby hosted by a player using a room card. The player can customise rules of the game and go against multiple friends in the game. A room is used to host tournaments and private events. There can be up to 100 people in a room that can go against one another. It can be used in various game modes such as Team DeathMatch.
How to create a room in PUBG Mobile?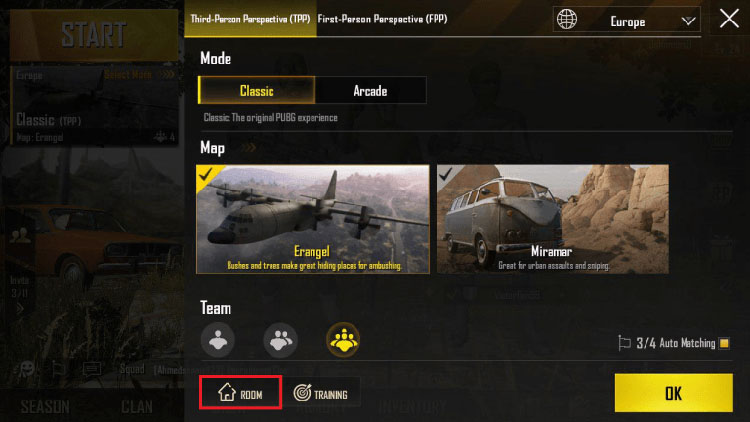 To create a room, you need to tap "choose match" at the top left of the screen. This will take you from the lobby to a screen with all game modes. Now you have to tap "room" at the bottom left of the screen.
From here you can join a room by entering the ID and password of the room. To create a room, you must have a room card. It can be obtained by purchasing the Elite Royale Pass that costs 600 UC. Another way to get a room card is by reaching a high RP and rank.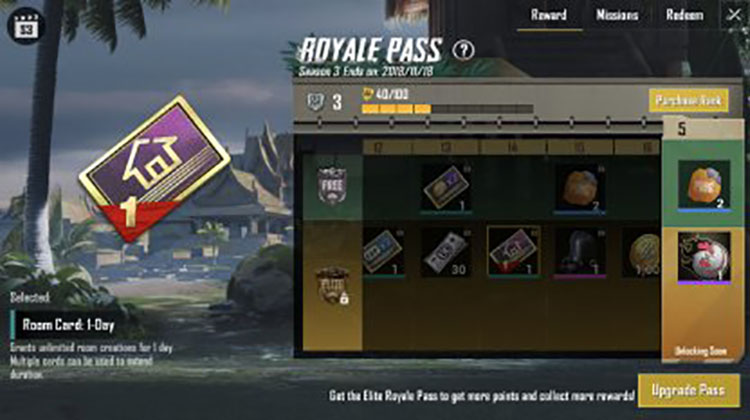 | | |
| --- | --- |
| Rank Needed | Rewards |
| Rank 14 (Elite Royale Pass) | Room Card (3 Days) |
| Rank 37 (Elite Royale Pass) | Room Card (7 Days) |
| Rank 85 (Elite Royale Pass) | Room Card (7 Days |
How to customise your room in Pubg Mobile?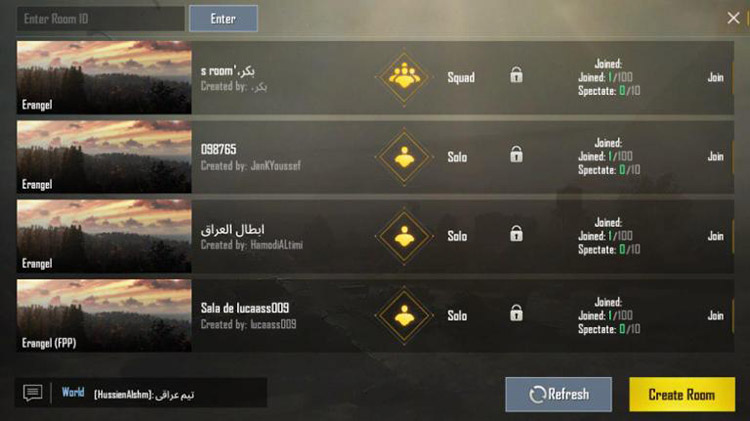 When in the game lobby, tap on the "choose game" option. At the bottom of the screen, tap "room". From here tap on the "create room" option at the right corner of the screen. Next, you'll need to customise rules, settings and room requirements.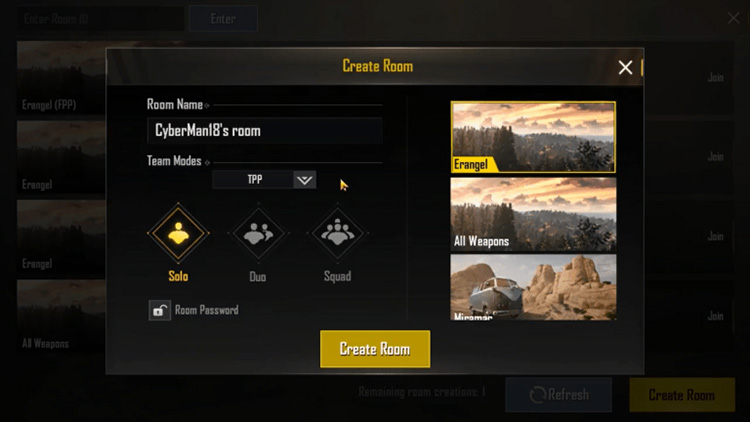 Firstly you need to choose the type of game that you wish to play/host. Later you can choose the maximum number of players that can be added to the room. You can also customise the room name, match mode (solo, duo, and squad), the map of your choice and the room password.
How to join a custom room in PUBG Mobile?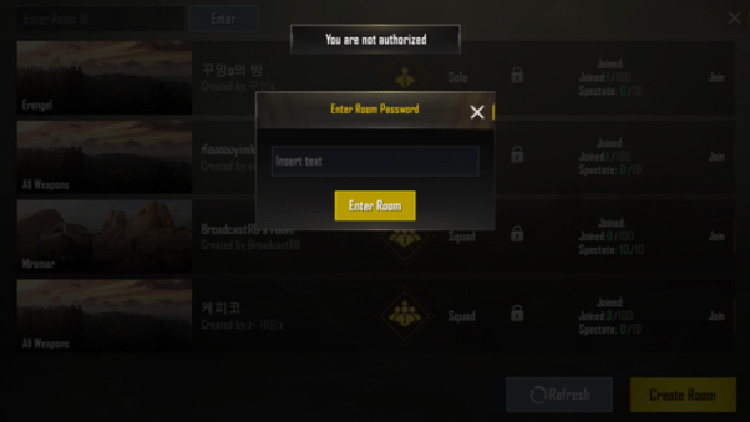 To join a room, you need to go to game mode selection from the lobby. Next, you need to tap "room". Later tap on "join room" which will take you to a screen displaying various rooms. You can select any room from the list of all available ones.
You will need to enter a password shared by the host of the room. Another way of being the part of the room is by the host adding you or inviting you to join the room. This is how you can play against your friends in various modes of PUBG Mobile.