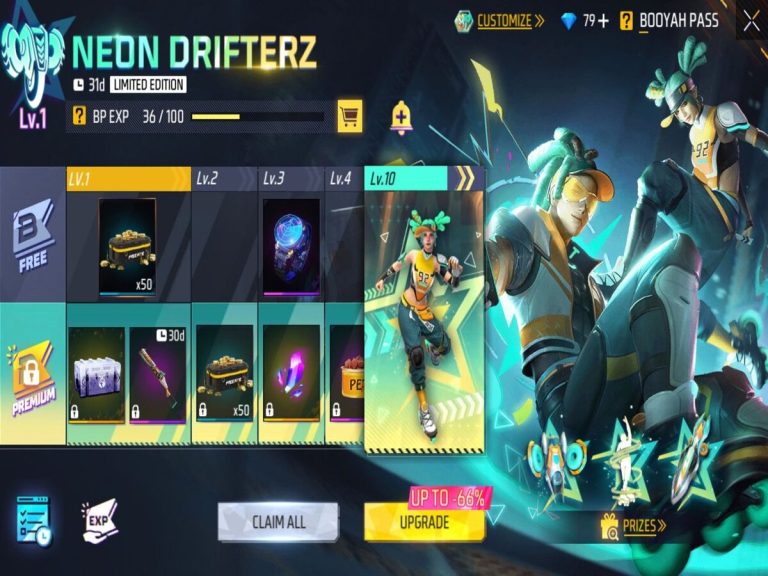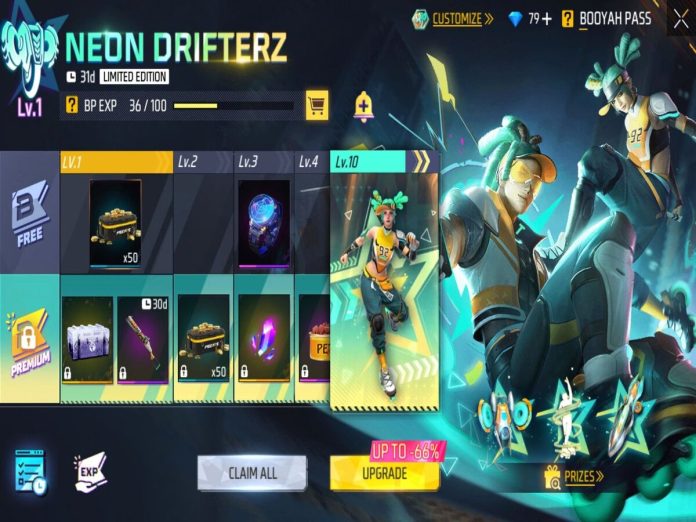 The creators add a number of themed cosmetics to Free Fire MAX as part of the Booyah Pass at the beginning of each month.
May 1, 2023, marked the start of Season 5, and there are several rewards available for grabs.
Garena has added a new Booyah Pass to Free Fire MAX with the advent of May. It is the fifth season of the pass and is titled Neon Drifterz. 
Players can utilise the pass and earn a variety of rewards. These include an enticing pistol skin.
The pass includes two versions: a free version and a paid version, with the latter delivering better rewards.
By using diamonds, those that want all the rewards may upgrade their passes.
To get all the goodies, players must still do missions to acquire experience points (EXP) or buy these levels with diamonds.
Free Fire MAX Booyah Pass Season 5 Rewards
The following are some of the Free Fire MAX Booyah Pass Season 5's most significant rewards:
Level 1: Booyah Pass Pet Choice Crate
Level 10: Freestyle Spins Bundle and Moonwalker Backpack
Level 20: Zesty Rollers Banner and Skate Mania Banner
Level 30: Grenade – Spins & Dips
Level 40: Tuk Tuk – Bright Stripes
Level 50: Skater Jacket and Freestyle Brakes Bundle
Level 60: Zesty Rollers Avatar and Skate Mania Avatar
Level 70: Wheels of the Future
Level 80: Zesty Rollers Loot Box
Level 100: Charge Buster – Moonwalker
Level 130: Roller Cleaver and Galaxy Hyperbook Token Choice Crate
Level 140: Zesty Roller Backpack
Level 150: Grace on Wheels emote
Level 151 and above BP S5 Deluxe Crate (Repeatable Rewards: It can be claimed for every 1 Battle Pass Level-up)
In the Booyah Pass Season 5, Free Fire MAX players can either buy the upgrade or spin for a chance to win it for less money.
If players select the first option, they may buy either the Premium or Premium Plus version for 499 or 999 diamonds, respectively.
In the prize pool, which is available to players that spin, there are five different items. These include a Cube Fragment, a Diamond Royale Voucher, Pet Food, a Weapon Royale Voucher, and a Booyah Pass.
The cost of a spin begins at nine diamonds and rapidly rises to 19, 49, 99, and 399 diamonds with each additional spin.
Players are therefore assured of receiving the pass for 575 diamonds or less. Free Fire MAX players have until the end of May to obtain these rewards. 
Also Read: PUBG Mobile Lite Winner Pass Season 48 Announced: All Rewards And Details