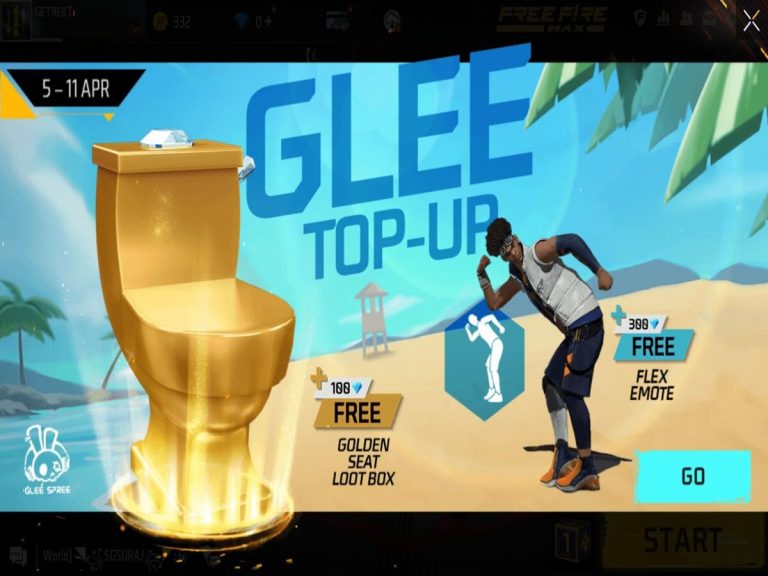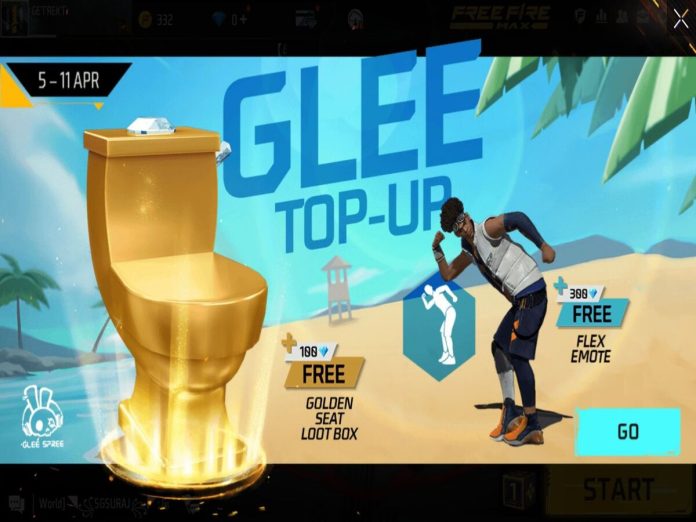 In Free Fire MAX, top-up events are regularly released. These top-up events are the best time to purchase diamonds. When a certain quantity of in-game diamonds are purchased, these events give users rewards.
After Alvaro Top-Up ended, the new Glee Top-Up event entered Free Fire MAX. As rewards, it provides a mythic Loot Box skin and a rare emote.
Beginning on April 5, 2023, and continuing April 11, 2023, the Free Fire MAX Glee Top-Up event will be active.
Glee Top-Up event prerequisites
Free Fire players can buy diamonds to get the Golden Seat Loot Box and Flex Emote for free during this period. The conditions they must fulfill in order to receive the rewards are listed below.
Golden Seat Loot Box: Purchase 100 diamonds in the game
Flex emote: Purchase 300 diamonds in the game
Due to the cumulative nature of the criteria, users only need to spend 300 diamonds to get both items. Therefore, purchasing a diamond pack for INR 240 will be sufficient to earn all the special rewards from the Glee Top-Up event.
Receiving the featured items for free is a fantastic bargain because they typically sell for around a hundred diamonds each.
How to get rewards in Free Fire MAX Glee Top-Up Event
You can follow the instructions listed below to buy diamonds in Free Fire MAX and obtain the Glee Top-Up event rewards:
Launch Free Fire MAX, then select the diamonds symbol to navigate to the top-up area.
On the screen will be a selection of top-up packets. Pick the desired bundle. The INR 240 option (310 diamonds) will be the best choice for getting both items from the most recent top-up event.
Finish the transaction by choosing the necessary payment method. The diamonds will be put into your account after finishing. Once you have purchased the diamonds, you are eligible to receive the Glee Top-Up event rewards.
Navigate through the events area to the Glee Top-Up event. On the screen, the two rewards will show.
Click the "Claim" icon to unlock the Flex emote and Golden Seat Loot Box in Free Fire MAX.
You can add the emote via the emote section of the Vault, whereas the Loot Box can be added from the Collection area of the Vault menu after collecting your rewards.
Also Read: PUBG 23.1 Update: Release Date, Patch Notes, New Features And Changes