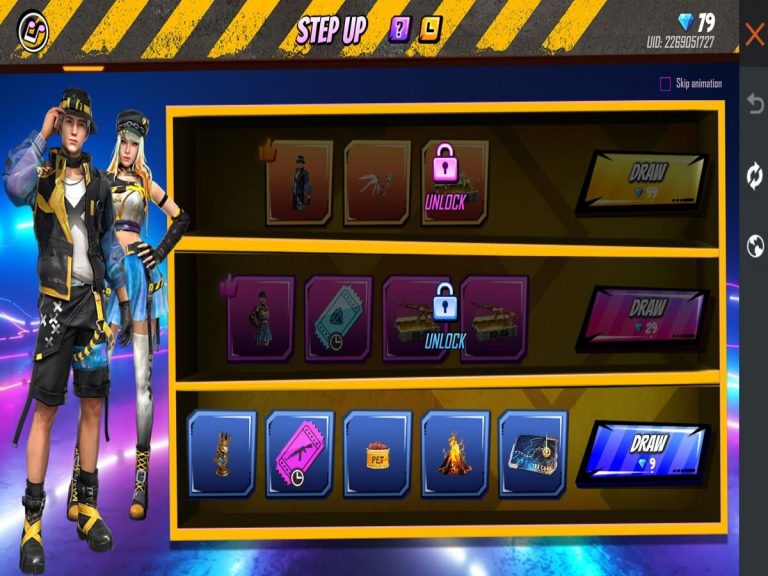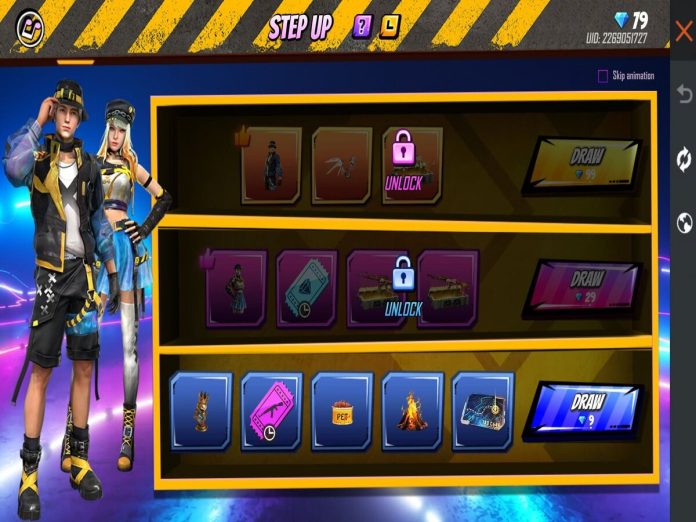 Free Fire MAX has brought back the Step Up event in the game. This week, the main rewards consist of two outfits with an Electrified theme that can be bought with diamonds, the premium in-game money. Players may also obtain coupons, a loot box, gun crates, and other rewards in addition to these two outfits. You can find all the details here below.
Free Fire MAX Rewards
On February 25, 2023, the new Step Up event was introduced to the Free Fire MAX server in India. By March 3, 2023, players will be able to get the Electric Bundles. There isn't a single free reward available for this event, since you must pay diamonds to obtain the designated items. The layout of the event is distinctive since the objects are divided into three tiers: bottom/low, middle, and top. The details of the items offered are as follows:
Bottom tier
Secret Clue
Bonfire
Pet Food
Weapon Royale Voucher
Night Scouter Loot Box
Middle tier
Diamond Royale voucher
Fleet Electric Bundle
Flaming Skull (M4A1 + SKS) Weapon Loot Crate
Booyah Weapon Loot Crate
Top tier
Dart Electric Bundle
Mechanical Wings
Lightning Strike (MP40) Weapon Loot Crate
The charges to draw the prizes vary according on the tier. Once an item has been claimed, it cannot be obtained again. As a result, regardless of levels, the cost to obtain the succeeding awards will rise.
The bottom tier's initial prize will cost nine diamonds to draw; the middle option will cost 29 diamonds; and the highest option will cost 99 diamonds.
Open Free Fire MAX and go to the Events page. From the menu, choose Step Up: Electrified.
To view the unique web event page, click the Go button.
Draw the required quantity of items from each of these levels using your diamonds. Draw the prizes again and again until you have all the items you want.
If you have the mid-tier and top-tier bundles, you may equip these costumes in Free Fire MAX's Vault area.
Just one reward may be taken from the lowest and middle tiers, and doing so will cost you 9 and 29 diamonds, respectively. You may then limit your focus to the top tier exclusively. A prize from the top tier costs 99 diamonds, 199 diamonds, and 599 diamonds to draw.
You will thus get five goods for 935 diamonds, including a bag, a bundle, and more.
Also Read: PUBG Mobile Royale Pass Month 21 Leaked Rewards