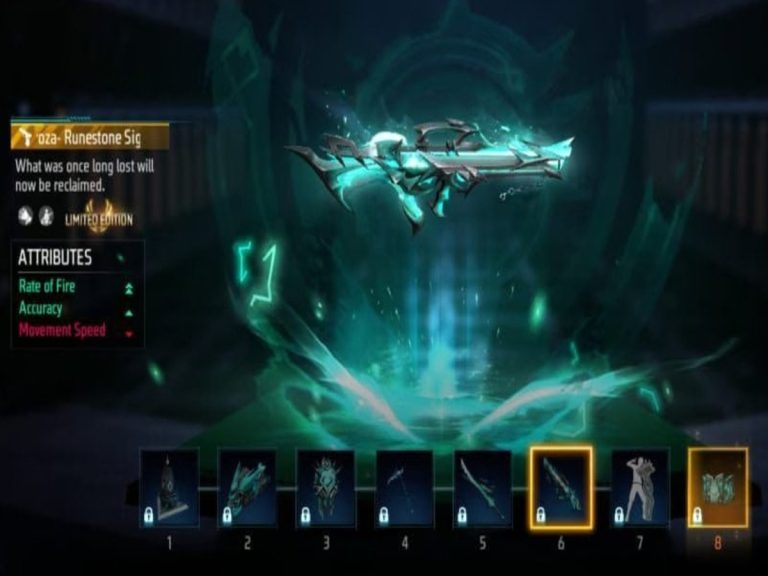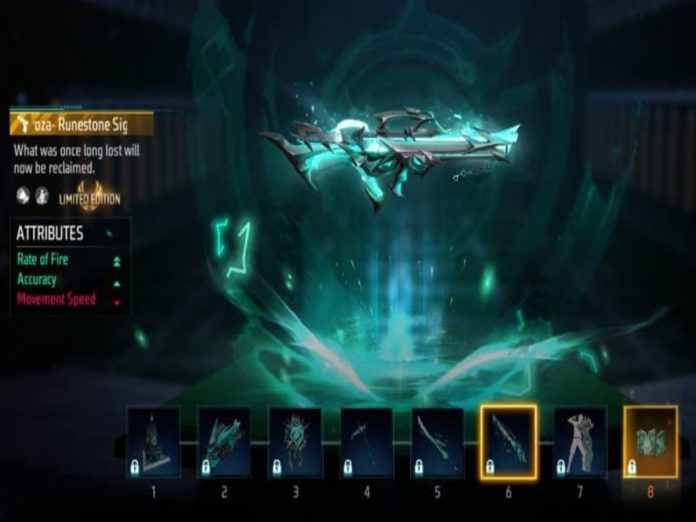 Free Fire MAX fans are in for a treat as they can anticipate a lot of new content in the coming days as the Free Fire OB39 update has added an enormous number of new features to the game. Leaks of new information on new events and rewards have started appearing over the past few weeks.
After many leaks from well-known data miners, the anticipated Runestone Hyperbook has finally been released in the game. The skins for objects like a backpack, the Groza assault weapon, a Gloo Wall, a Loot Box, and more are now available for fans to view.
There is no information on when Runestone Hyperbook will appear in Free Fire and Free Fire MAX, despite the fact that it has been included to the game's Lab area.
Free Fire MAX Runestone Hyperbook Rewards
Players may check out the following rewards that are displayed in Lab until Garena makes an official announcement about the debut of the limited-edition Hyperbook to the game:
Teal Core Loot Box
Motorbike – Teal Rush
Teal Glow Backpack
Runestone Sickle
Katana – Whetted Runestone
Groza – Runestone Sigil
Earthly Force emote
Gloo Wall – Weathered Runestone
The Runestone Hyperbook's pricing and purchasing process are currently unknown. According to the previous releases of Hyperbooks in Garena Free Fire and Free Fire MAX, their introduction might be predicated on a top-up or a component of a forthcoming campaign or promotion.
However, not all advertised rewards are unlocked by purchasing or earning Hyperbook in Free Fire or its MAX edition. To obtain all of the rewards, players must use spins to access regular and secret pages.
However, given that each reward in the Runestone Hyperbook has a Mythic-level rarity, one might anticipate that it will cost more than other in-game products.
How to view rewards in Runestone Hyperbook
To view every item in Runestone Hyperbook, follow these steps:
Launch the most recent version of Free Fire or Free Fire MAX – the OB39 version on your device.
Log in using the account of your choice, such as a guest ID or a social media account.
Tap the Lab menu located on the main screen lobby's left side.
Select Runestone Hyperbook from the Hyperbook menu to view all the rewards.
Also Read: Fortnite: Giant Titan From Attack On Titan Added By Creators