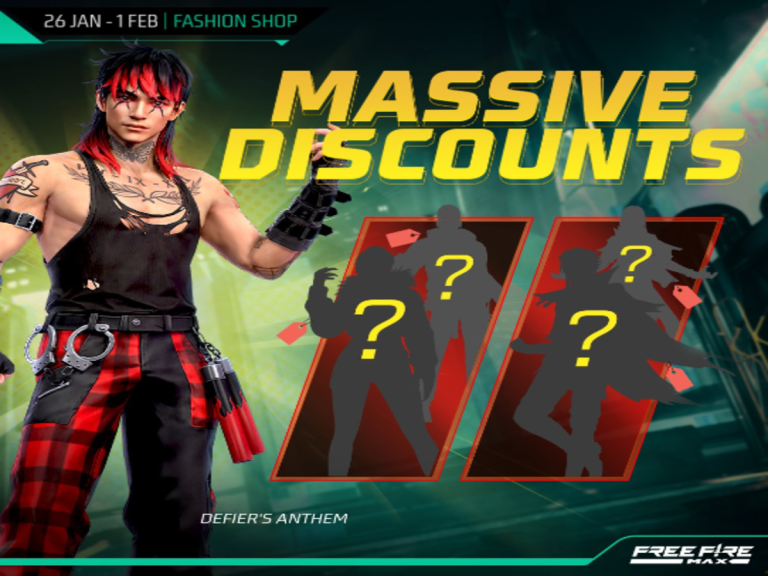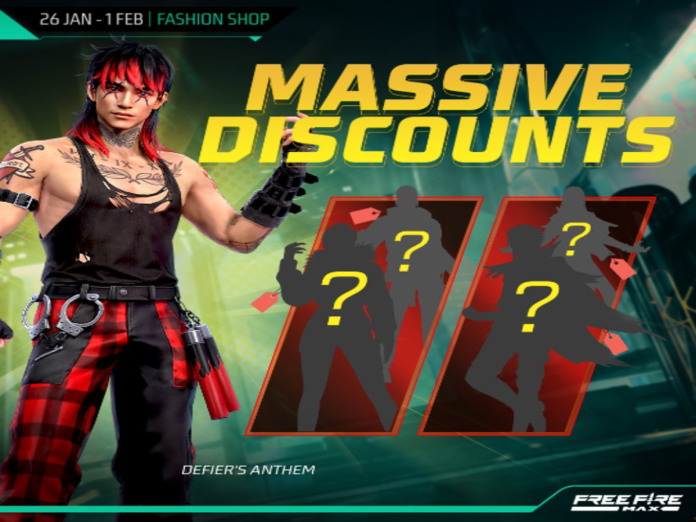 With a new day comes a new chance to get exciting rewards in Garena Free Fire. Players of Free Fire MAX now have access to a new Lucky Shop on the game's Indian server, where they may gain a variety of stunning cosmetics. Players must use diamonds to directly purchase the products in this premium event.
You cannot immediately acquire the items from the Defier's Anthem Bundle, despite the fact that it is a significant prize in this event. Rather, you'll need to spend money on other cosmetics to reach a certain level before you can choose to buy the abovementioned outfit. Here are all the details of the event.
Free Fire MAX Fashion Shop
The event begins on January 26, 2023 in Free Fire and will run until February 1, 2023. The Fashion Shop will be available to players in Free Fire MAX. You can get a discount on a number of cosmetic items and then get the thrilling Defier's Anthem Bundle.
It is worth noting that your initial shopping options will only include eight items in total. The first time you refresh the pool, there is no added cost; however, any additional refreshes will cost you nine diamonds.
The Defier's Anthem Bundle is available for 699 diamonds if you have made purchases totaling 99 diamonds. You may buy the outfit for 499 diamonds once you've spent the required 299 diamonds.
The items included in the event's prize pool include the Classic Jazz Jacket, Commando, Love in the Air, FFWS Bayfront Ranger, Meow Pro Pitcher, Summer Holidays, Grey Zipper Hoodie, among others.
How to get Defier's Anthem Bundle
The procedure to obtain the Defier Anthem Bundle is detailed below:
Launch Free Fire MAX. Then select the Events tab.
To enter the event interface, select the go-to button in the relevant area.
Make purchases from this event to attain the necessary threshold.
After that, you can use diamonds to buy the main prize. his event gives gamers the chance to get lovely cosmetics at a reasonable price.
The event is only accessible till February 1, 2023. So Free Fire players must make use of this time to gain the rewards without any delay.
Also Read: League Of Legends Patch 13.1B Released: Changes, New Skins, All Details