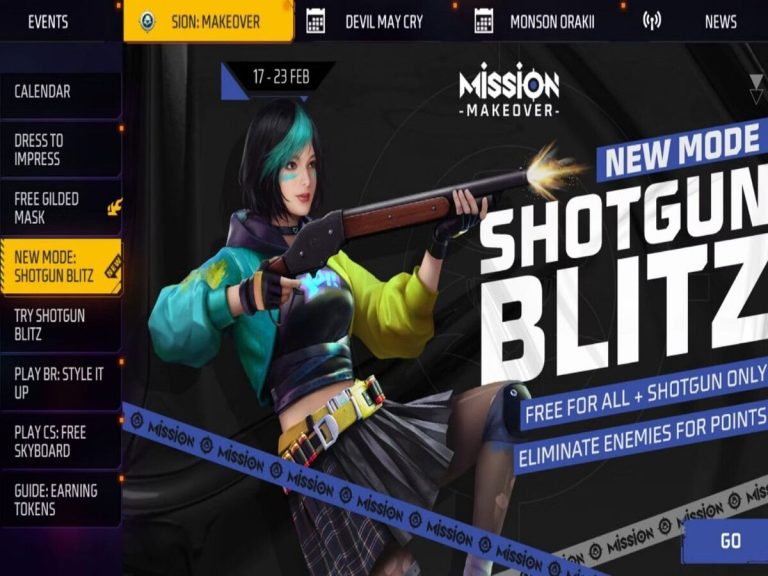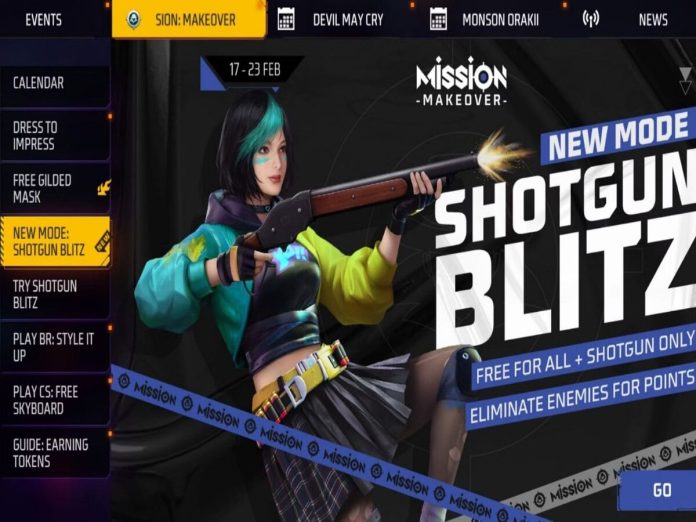 Recently, many brand-new events and game modes were brought in Garena's Free Fire MAX. One of these is the Mission: Makeover event, which began on February 10, 2023, and will continue until February 23, 2023. There are new game modes, rewards, and tasks available during this event.
In the newly introduced game mode called Shotgun Blitz, 15 players engage in a mini combat royale. The winner of the match is the first person to reach the desired number of 30 eliminations or the person with the most eliminations within the allotted time. Shotguns are the only kind of weapon permitted in this mode, as suggested by the name. The event offers two unique awards.
Free Fire Shotgun Mode
There is one week left for players to jump into the game and try out this mode in hopes of earning enough points to receive free rewards.
Two new rewards are available to Free Fire players that use the Shotgun Blitz mode, and they simply need to play the brand-new game style repeatedly. In addition, there are no particular requirements or accomplishments that must be met for it. There are two rewards:
Trendy Trophy – Play Shotgun Blitz match one time
Diamond Royale Voucher – Play three Shotgun Blitz matches. It can be used in Luck Royale. It will be valid till March 31, 2023.
Therefore, irrespective of whether they win or lose these matches, players must finish three Shotgun Blitz matches in order to receive both rewards. One of the best methods to obtain a free Diamond Royale Voucher is through this method since you can use it to purchase items from the Luck Royale section.
Players may also check out the other tasks in the Mission: Makeover event series, such as Dress to Impress, which has a theme and offers prizes such as gun skins, hoodies, and pets. Players may enter a brand-new gameplay event for a chance to win a Free Gilded Mask by participating for a set period of time.
Also Read: BGMI 2.5 APK Download Link: Real Or Fake?