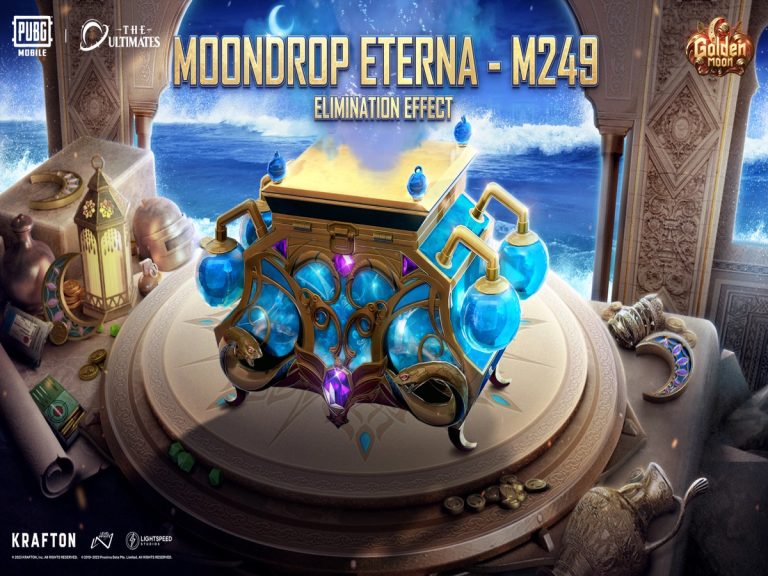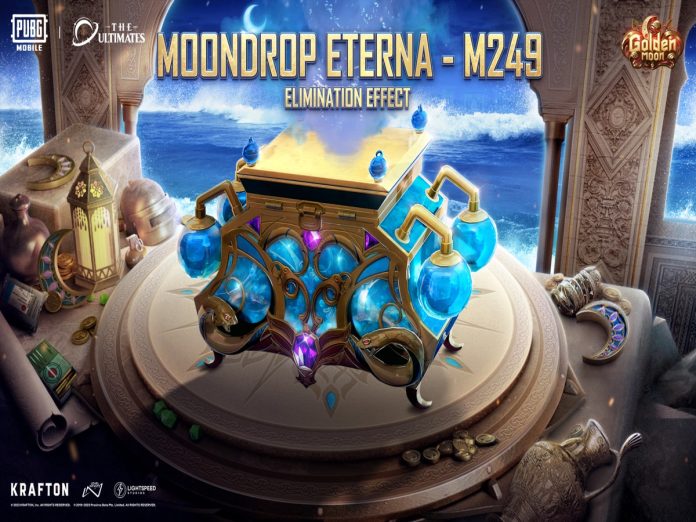 PUBG Mobile always stays at the top of their game by bringing in events that commemorate real-life festivals and events. Presently, for Ramadan, PUBG Mobile has come up with yet another event.
Level Infinite is delivering fresh surprises to PUBG Mobile players. To honour Ramadan, the developers released the PUBG Mobile Golden Moon content. 
This includes new in-game activities, the Ultimate Set, themed crates, and more. A brand-new PUBG Mobile Ultimate Set and the upgradeable M249 skin are now accessible in the game. It is a beautiful addition to the game that players should add to their collection.
PUBG Mobile Moondrop Eterna Create
Level Infinite released the PUBG Mobile Golden Moon in honour of Ramadan. In the game, players will come across new crates, prizes, and events.
PUBG Mobile players can now use the Workstation to open Locked Crates from the Metro lobby. It takes some time to disassemble, but once you do, you can get rewards with a slim chance of getting Fabled Equipment.
Additionally, Speed Boost Vouchers may be used to hasten the breakdown. 
A small sum of Metro Cash can be used to buy Speed Boost Vouchers in the Black Market's Hot Items area. After finishing event tasks, Locked Crates are available for free.
They can also be bought in the Black Market's Hot Items section for some Metro Cash.
In the Loadout tab, you can use Metro Cash to pay for equipment protection services. There is a possibility that you will lose one fewer item after buying if you don't evacuate. Protection for equipment lasts until it is used once.
Although gun skins do not provide any real benefit in terms of the gameplay, it is still a wonderful aesthetic addition to one's collection. PUBG Mobile players can thus utilize this Ramadan time to obtain this stunning M249 upgradeable skin to their collection.
Also Read: Fortnite Spring Breakout Event Guide, Rewards, All You Need To Know