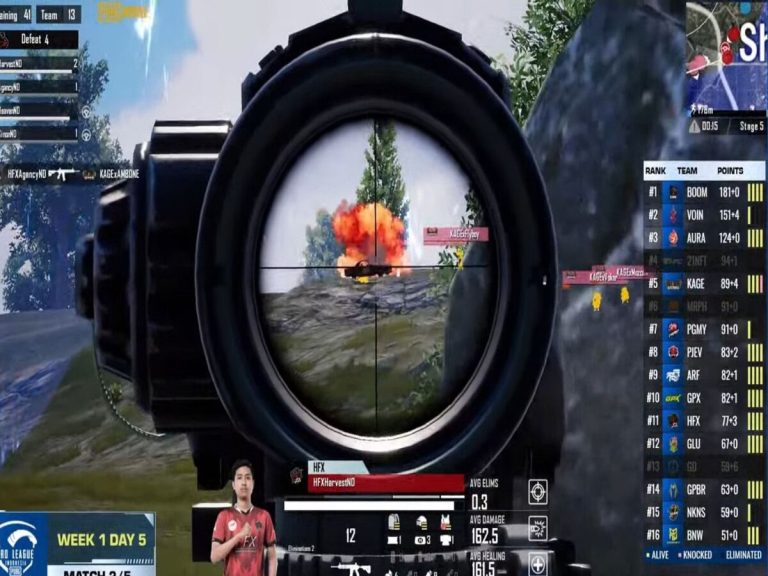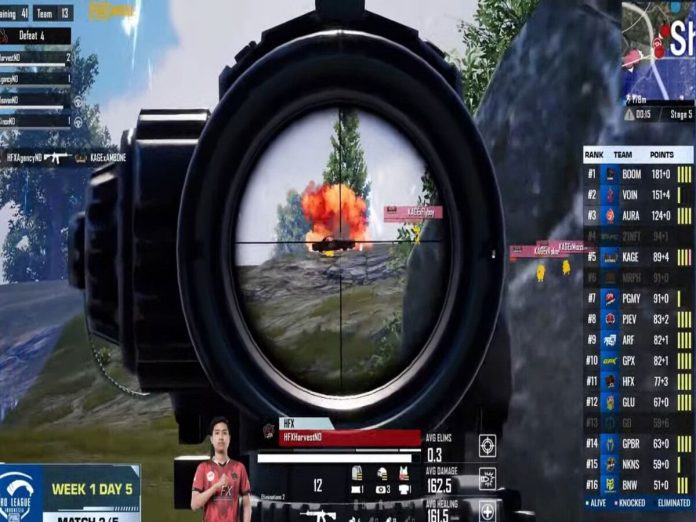 After 20 thrilling games, the first week of the PUBG Mobile Pro League (PMPL) Indonesia 2023 Spring came to a close with BOOM Esports firmly taking the lead.
The team began to dominate from Day 2 forward when they arose as the top team against some of the greatest teams in Indonesia. They amassed 203 points and 123 eliminations due to a string of tactical outings and unbelievable firepower.
PUBG Mobile Pro League Indonesia 2023 Rankings
BOOM
VOIN
AURA
DEWA
BTR
After 20 games in the PUBG Mobile PMPL 2023 Indonesia Spring Week 1, VOIN Esports, who maintained consistency throughout the week, came in second place. Even after qualifying from the underdog stage, the team managed to earn two chicken dinners. They managed to score 175 points and 109 frags, displaying their strength.
At the conclusion of the week, AURA Esports had seized the third position. They were continually vying for the top three slots with two chicken dinners and 154 points. The team claimed 98 victories by eliminating opponents and never gave up in any battle.
Bigetron Red Villains, a well-known squad, also had a successful first week. Ryzen, uHigh, and Liquid were among the unit's stars. They put out a strong effort, finishing fifth with 136 points and 85 eliminations.
The underdogs of the competition, Dewa United, had a fantastic performance on the last day of the first week. The team concentrated on killing, scoring 92 victories, and finishing in fourth place with 141 points and three chicken dinners.
Team RRQ and Alter Ego, among other teams, put up respectable performances all week. With 133 and 124 points, respectively, each team finished Week One in sixth and seventh place, maintaining their places in the center of the pack.
MVP
With 47 kills and 9430 damage in the PMPL Week One, Yummy from BOOM Esports took first place on the MVP list. His average length of survival was a respectable 22 minutes and 19 seconds. He made 31% of his team's contributions.
With 38, 29, and 32 frags, Lapar, Flyboy, Ponbit, and Kagendra were in second, third, and fourth place on the MVP list, respectively in the PUBG Mobile Pro League (PMPL) Indonesia 2023.
Also Read: Free Fire MAX: New M.O Ring Event Details, Rewards, All You Need To Know