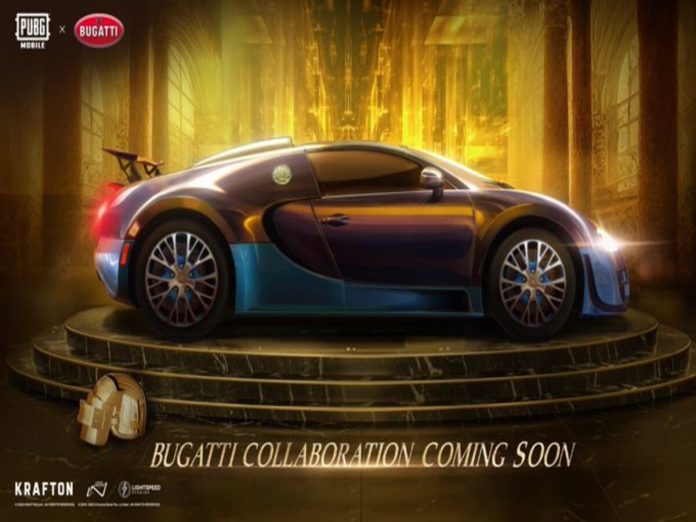 PUBG Mobile is known for its impressive collaborations and this time, it is one that was foreseen weeks ago, and yet, incites excitement.
Online speculations of a possible collaboration between PUBG Mobile and the high-end vehicle manufacturer Bugatti were circulating a few weeks ago.
However, Tencent/Krafton remained silent on this. The PUBG Mobile x Bugatti collaboration has now been made official by the developers.
This was done by an announcement as the date for the 2.5 version's worldwide release draws near.
The crossover event will be accessible in the new game version, the PUBG Mobile 2.5 update. The update is anticipated to be made available to all users on March 16.
Also, in order to get the next vehicle skins, gamers will probably need to pay a substantial amount of UC (Unknown Cash/Credits) during the event.
Pubg Mobile x Bugatti
According to the official statement, the Bugatti collaboration will soon be available in the game. Players will be able to "get their hands on a masterpiece, starting March 17th."
This is immediately after the global release of the PUBG Mobile 2.5 update. Other from teasing a single image, the creators haven't provided any further information regarding the impending collaborative event.
As previously noted, PUBG Mobile's official account teased an image while revealing some information on the Bugatti partnership.
The vehicle in the picture looks to be a Bugatti Veyron Grand Sport Vitesse model. It is the roadster version of the Veyron 16.4 Super Sport.
Players should anticipate the Bugatti Veyron Grand Sport Vitesse to be added to the game shortly based on PUBGM's social media announcement.
The event is scheduled to start on March 17, 2023, although the length of the impending collaboration is still unknown.
Players must download and install the PUBG Mobile 2.5 update on their smartphones in order to access the Bugatti partnership and all of the fifth-anniversary features in the game.
Also Read: Is Apex Legends Mobile Coming Back?