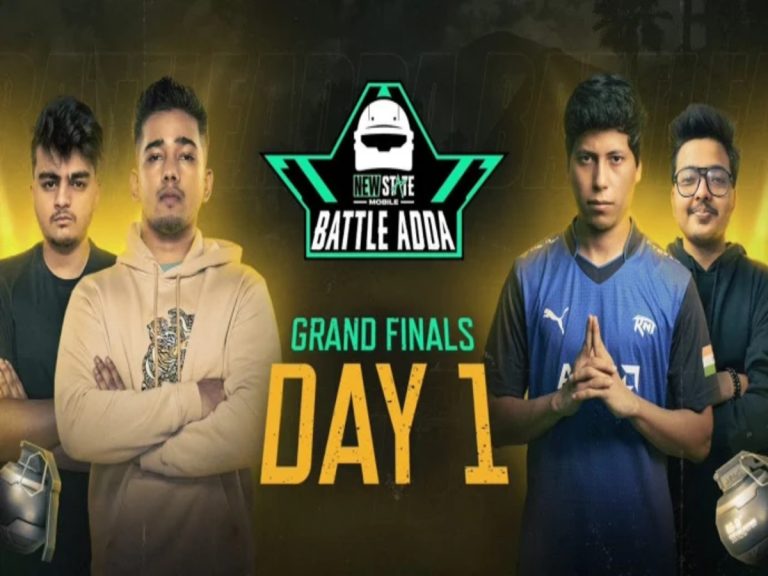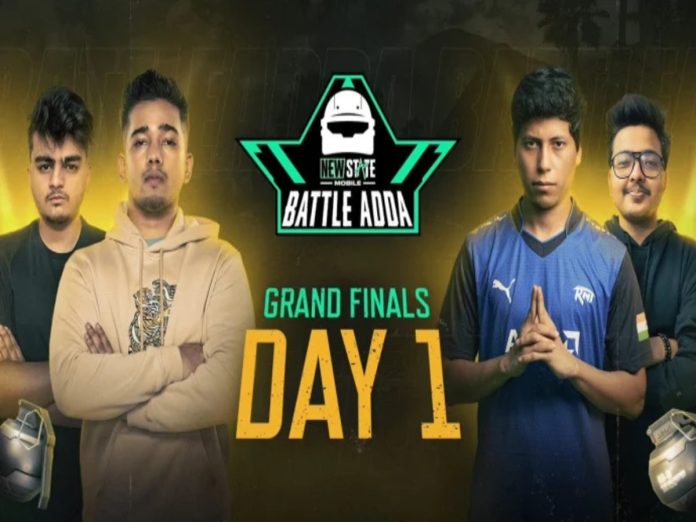 The PUBG New State Battle Adda semifinals, the official esports event of PUBG New State, successfully ended with the top 16 teams advancing to the finals. 
The Grand Finals start today, and the top teams will compete for a massive INR 10,00,000 in prize money.
Leading teams including S8UL, Enigma Gaming, OR Esports, Godlike Esports, Revenant Esports, and others competed in the competition. Sixteen of the 32 teams have advanced to the Grand Finals.
New State Mobile Battle Adda Grand Finals
Following intense clashes spanning four days, the league stage of the PUBG New State Battle Adda has come to a close.
From the first day, OR Esports set up a fantastic showing and kept up their dominance throughout the first leg to win with 253.5 points.
They amassed a total of 110 eliminations and 25 bonus points.
Revenant Esports came in second, and when the semifinal matches were through, GODSReign and GODLike took third and fourth place, respectively.
The top teams from the semi-finals bagged their spots in the grand finals after sheer grit and determination. They will now battle it out for the coveted title and the massive prize money.
The teams that will compete in the Grand Finals are listed below.
OR Esports
Revenant Esports
Gods Reign
GODLike Esports
Midwave Esports
Team Mavi
Team Atom
Velocity Gaming
BIG BROTHER Esports
Team Insane
Marcos Gaming
True Rippers
Hyderabad Hydras
S8UL Esports
4Ever Esports
Genesis Esports
Map Schedule
Here's the map schedule for the Day 1 of Battle Adda Grand Finals.
Akinta – 12.06
Erangel – 12.39
Lagna – 13.12
Akinta – 13.50
Erangel – 14.23
Lagna – 14.56
The Battle Adda Grand Finals bouts will be broadcast live on the New State Mobile Facebook and Youtube pages. New State Mobile fans can catch all the action live and showcase their support for their favourite teams throughout the finals days.
Also Read: PUBG Mobile Esports Hub: A New System For Tournament Licensing Released