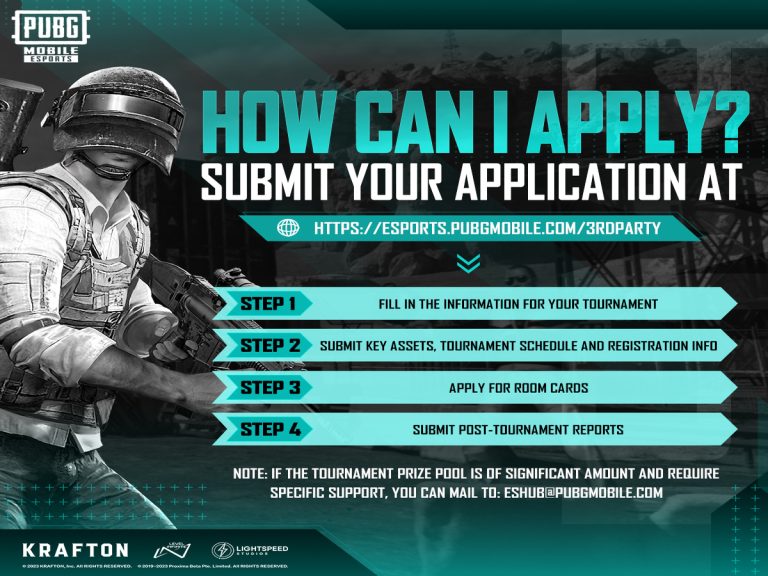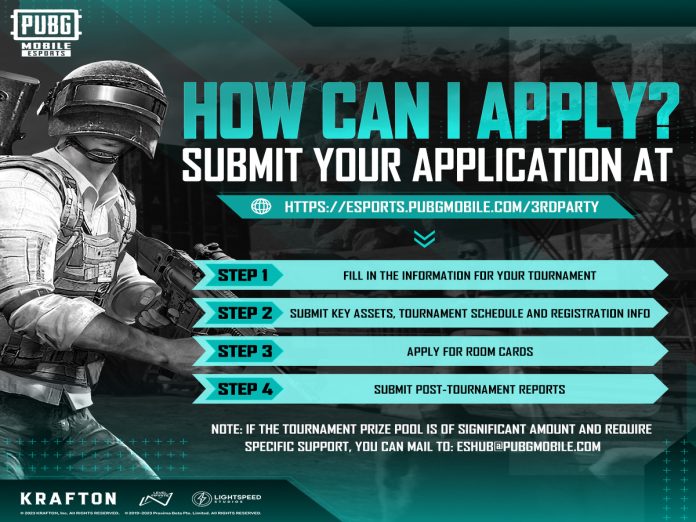 PUBG Mobile has always been a forerunner when it comes to innovations in the eSports scene. Fresh concepts and ideas are always brought in to make the eSports scene more advanced.
To make the formation and administration of structured competitive events at all levels easier, PUBG Mobile has introduced a new esports hub.
The application procedure for individuals and organizations seeking official tournament licenses is made simpler by this new portal.
The application procedure is divided into four separate tiers. Both significant pro tournaments and tournaments organized by the community are included in these tiers.
How to host a tournament under the PUBG Mobile Esports Hub
In order to host a tournament, one has to register on the website. Then, they will have to fill out the necessary information and upload the required files.
It is also possible to follow the status of applications and notify applicants of their progress.
PUBG Mobile-licensed tournaments will also have the opportunity to register for and take part in the PUBG Mobile Pro League qualifications.
This makes it possible for tournament directors and amateur players to advance to the professional level.
Additionally, the new esports hub will offer organizers the chance to collaborate with sponsors. This will help in hosting better competitions and enhance the viewing experience for viewers.
This new Esports Hub has four unique tiers that may be chosen from throughout the application process, making it suitable for tournaments of various sizes.
Licensed tournaments will also have the opportunity to qualify for the PUBG MOBILE top League and gain a spot, enabling both tournament directors and amateur players to move up to the top level.
Authorised organizers may also engage sponsors for collaboration. This opens up more possibilities for bigger tournaments that might not have been feasible in the past.
This is undoubtedly a significant stride towards the betterment of PUBG Mobile Esports.
It will also help a great deal in streamlining the tournament process and providing visibility and exposure to tournaments of different levels.
Also Read: Krafton Releases New Game For India; Can It Replace BGMI?