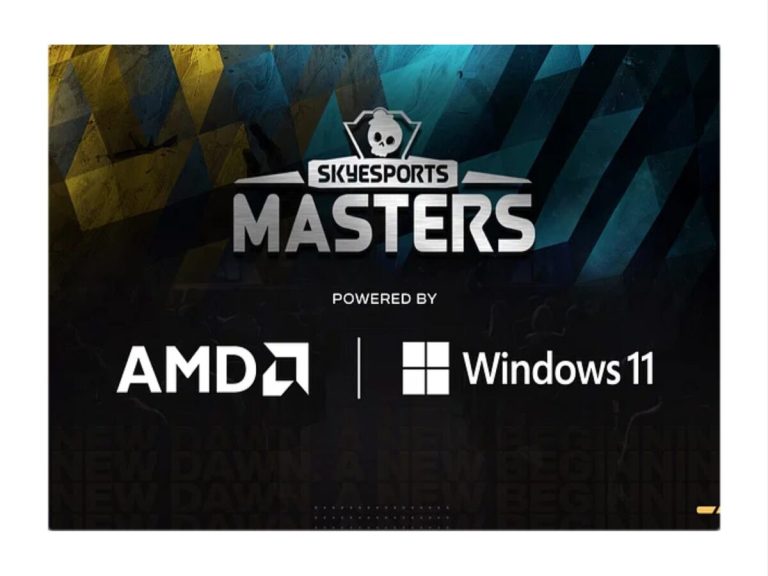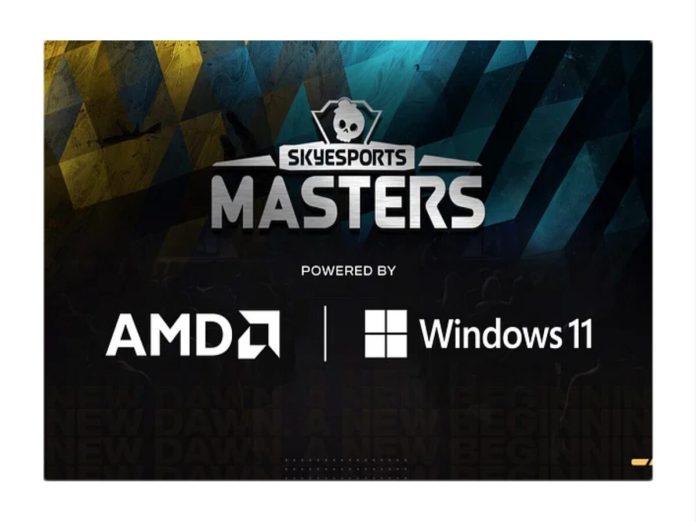 The Skyesports Masters, India's first-ever franchised esports competition, will be enhanced by the addition of AMD and Windows 11 as sponsors.
Mumbai, India is the venue for the competition. Eight franchised teams will compete in CS:GO at the Skyesports Masters in front of a large live audience to win the title of ultimate master.
Boasting a prize pool of two crores INR, the tournament is expected to break records as the largest gaming event ever to take place in India.
These high-profile partnerships serve as an indication of the tournament's immense scope. It will provide both sponsors with a platform to promote their products to a wide gaming audience.
AMD and Windows 11 in Sykesports Tournament
AMD has raised the standard for gaming performance and power efficiency through its technology and products.
This renders it the ideal partner for Skyesports Masters to take the competition's gameplay to new levels.
Skyesports Masters will be run on Microsoft Windows 11. This will not only improve the aesthetic appeal of the competition but also give the competitors a flawless gaming experience. This will be made possible thanks to its cutting-edge capabilities.
Shiva Nandy, the Founder and Chief Executive Officer of Skyesports was ecstatic about the collaboration.
He said, "We are thrilled to have AMD and Windows 11 with us for India's biggest gaming tournament, the Skyesports Masters. We need to provide the players with the best infrastructure for competing in the league. With the power of AMD and Windows 11 have aced that.
We are excited to connect with fans and the esports community through India's biggest gaming tournament, Skyesports Masters. 
We look forward to offering an immersive gaming experience with AMD's latest technology and powerful range of gaming products to a wide audience not only in India but beyond as well," said Mukesh Bajpai, Marketing Head, AMD India.
The Head of Modern Work at Microsoft India, Bhaskar Basu also commented on the partnership. He said, "We are thrilled to be a part of India's first franchised esports league, the Skyesports Masters. 
Gaming has always been an integral part of the Windows experience. Windows 11 offers an immersive gaming experience to players with technologies like auto HDR, direct storage and more."
Also Read: PUBG Mobile: PMPL 2023 Brazil Spring Grand Finals Schedule, Participating Teams, How To Watch Live