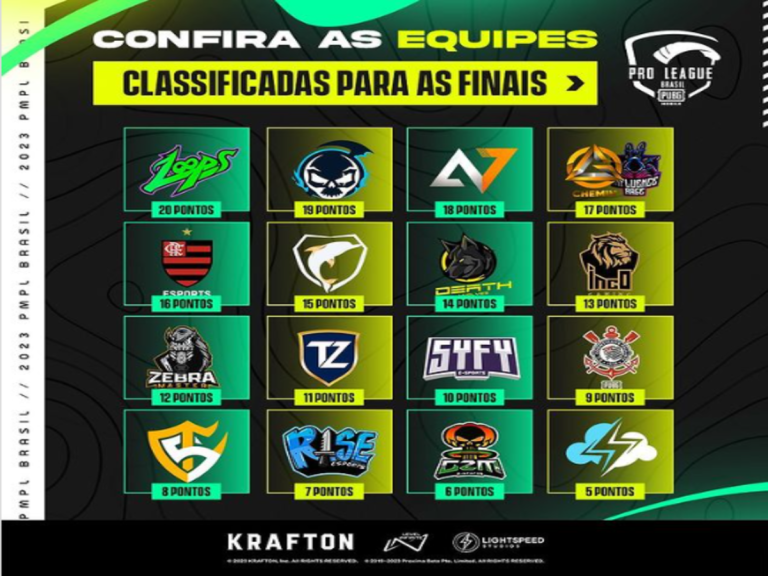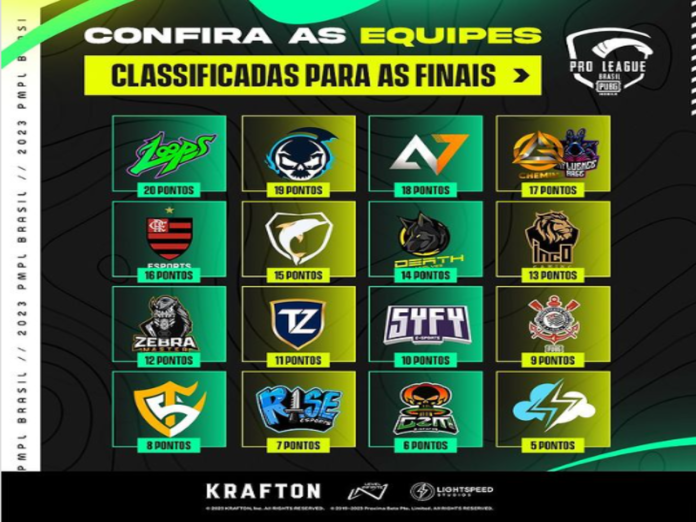 After a month-long League stage, the PUBG Mobile Pro League (PMPL) 2023 Brazil Spring has reached its conclusion.
From March 24 until April 30, 2023, that phase was in effect. 16 of the 20 contenders have been confirmed to be competing in the Grand Finals, which will take place from May 5 to May 7.
The top six teams in the forthcoming competition will be qualified to compete in the Americas Championship Spring.
The PUBG Mobile: PMPL 2023 Brazil Spring Grand Finals will only consist of six matches per day, so these 16 sides will need to keep their momentum from the beginning while carrying their head-start points. 
Fans from all around the world will find it fascinating to witness the competition for the Spring season crown.
Participating Teams
The 16 teams participating in the PUBG Mobile: PMPL 2023 Brazil Spring Grand Finals, along with their head-start points are:
Loops Esports – 20 points
Honored Souls – 19 points
Alpha7 Esports – 18 points
Influence Chemin Esports – 17 points
Flamengo Esports – 16 points
INTENSE GAME – 15 points
Death Wolves – 14 points
iNCO Gaming – 13 points
Zebra Master – 12 points
Tuzzy E-Sports – 11 points
SYFY – 10 points
Corinthians – 9 points
Team Solid – 8 points
Rise Esports – 7 points
Ground Zero Mercenaries – 6 points
Storm Gaming – 5 points
Some of these teams showed promise throughout the League Stage, and now they will want to secure a prominent position in the PMPL's final stage.
The Brazil Finals will include 18 matches spread over three maps, with the goal of selecting the top six teams to compete in the Championship.
Loops Esports, who didn't place on the podium last year, performed with conviction in this tournament's opening round and took the top spot.
This team will aim to finish the season with a championship after gaining 20 head-start points.
Ayala and Mythic, two well-known esports players joined their team earlier this year and gave them valuable support in PMPL League. This team will definitely be one to look out for.
How to watch PMPL 2023 Brazil Spring Finals Live
Fans can tune into PUBG Mobile Esports Youtube and Facebook channels to stream the matches of the PUBG Mobile: PMPL 2023 Brazil Spring Grand Finals live.
Also Read: BGMI Players Face Login Issues: Find Out The Reason Here