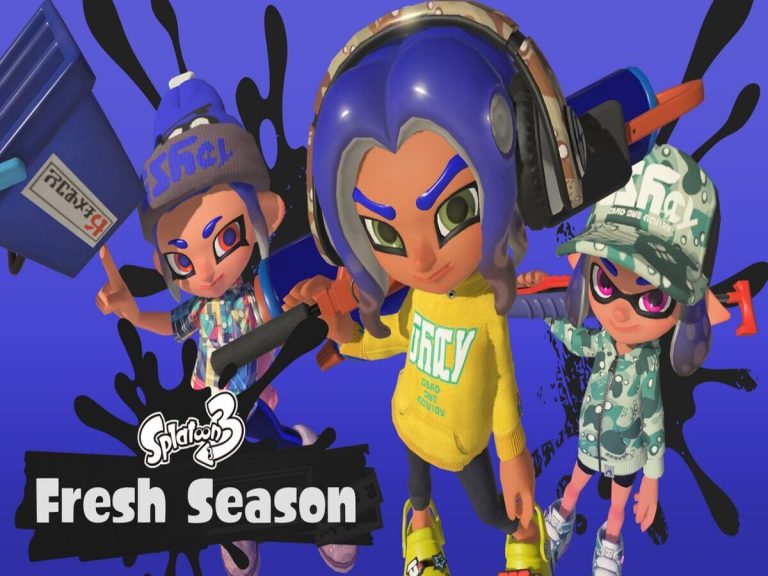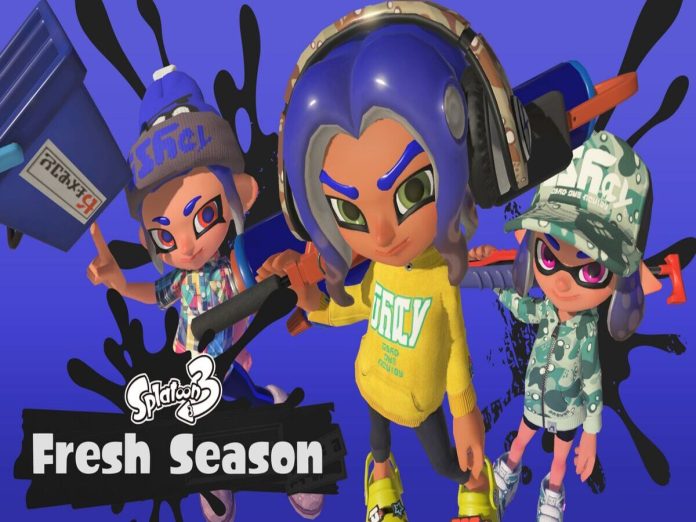 Splatoon 3 is undergoing a lot of changes right now. The first of the game's two DLC waves was released on February 28, and was announced at the February Direct. Fresh Season 2023, the game's next major update has also been released. Splatoon 3 Fresh Season 2023 began on March 1. As part of Fresh Season 2023, there are several new features. These are listed in detail here below:
Splatoon 3 Eggstra Work
Eggstra Work is a variation of the traditional Salmon Run format that consists of five waves, all with the same job situation. You will need to prepare in advance to acquire a higher reward because there are stickers of different levels to obtain here. With each new game option, their awards increase as well. At the Grizzco counter, you can now exchange fish scales for a variety of unusual items, including brand-new work clothes.
Weapons
Base weapons
Krak-On Splat Roller
.96 Gal Deco
N-Zap '89
Clash Blaster Neo
Z+F Splat Charger
Z+F Splatter Scope
L3 Nozzlenose D
Rapid Blaster Deco
Neo Splash-o-matic
Custom Jet Squelcher
Tri-Slosher Nouveau
Neo Sploosh-o-matic
Special weapons
Kraken Royale
Super Chump
Um'ami Ruins
This is a fresh Turf War location that was first hinted at during the Splatoon 3 Direct last year. With inkable boards serving as the primary mode of transportation, this stage in the desert appears to be located on an archaeological excavation site.
Manta Maria
The Manta Maria, a level from Splatoon 2, returns for the Turf War in Fresh Season 2023. This stage, which takes place aboard a boat, is all about maximising the high ground provided by nets and masts while keeping an eye out for the dangerous edges.
Clothing
The Fresh Season 2023 fashion line-up will feature a whole new selection of items. Like in the previous season, it appears that we will be able to scan the catalogue in advance to discover what unlockables are soon to be released. Splatoon 3 players are also getting a fresh round of collaborations, including the Z+F line from Zekko and Firefin.
Pools
The Pools feature is a new method to interact and play. It operates similarly to Room Codes in other online shooters. You will have the option of entering a specific string of letters or words that will be added to a group with everyone else who submitted the same string. You may send battle requests, messages, and alerts from this location. This is an excellent option to play online with bigger groups since you do not need to know your groups' friend codes.
Anarchy Splatcasts
For Fresh Season 2023, Deep Cut's Splatfest updates will become more detailed, with notifications indicating when a team has won a 10X Fight. This will be a useful method to monitor the shifting ranks, especially when there is intense competition.
Jukebox
A jukebox will be added as a new musical component to the gaming lobby. The same songs will play for everyone in your party if you are in a Private Battle, allowing you to select whatever music gets you into combat mode.
Tableturf Battle Online
The card battler from Splatoon 3 will go to the online mode. Up to 10 players are permitted in the area at once, and you can play against people you are in a room with or those in your pool. 23 new Tableturf Fight cards are also being added with the start of the new season.
Also Read: PUBG Mobile 5th Anniversary Celebration Details & Galaxy Battles Tournament