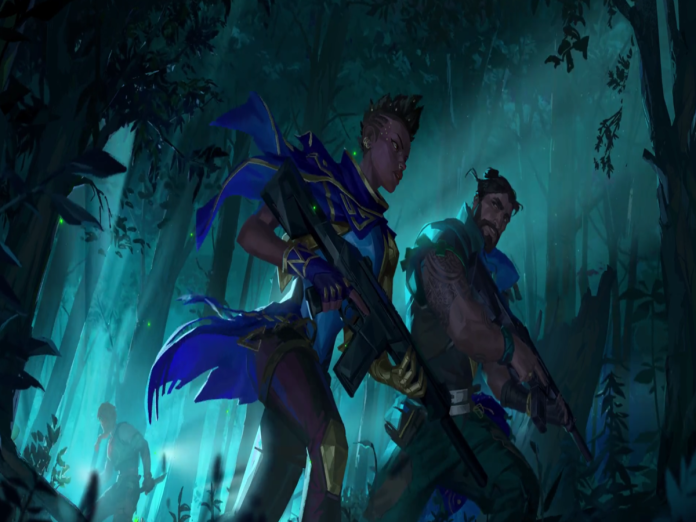 Riot Games has been dropping hints about a new map for the last few days. Riot has hinted at the prospective map in earlier teasers along with a few Valorant Agents. On January 1, 2023, the first teaser was made public and featured Fade in front of a tower. The next teaser had Omen cutting a bonsai, while the third featured three well-known Agents enjoying their meal while seated in a stall.
There is merely a day left before the date of the official reveal. The map, along with the details will be announced tomorrow, January 6, 2023. Today, Riot Games released its final teaser for the impending map. The teaser gave players a bit more information about the Agents' next endeavours. Keep reading to find out more details about the new teaser and what it could imply.
Valorant New Teaser
The teaser video uses the customary static background with 3D effects and Agent voiceovers. A fourth Initiator is voiced in the background of the fourth teaser, which features two well-known Valorant Controllers together on screen. Skye decides to remain back and defend the terrain as Astra, Harbor, and Skye evacuate from prospective dangers known as the "Atlas Troops."
Skye asks Harbor for the squad's distance from "Lost City," which may very well be a probable map. Harbor replies that the troops are closing up on them. The Indian Agent responds by saying that it is too far and that they need a backup strategy. Astra responds that it is not feasible, so Skye retreats to fend off the troops while the Controllers make their getaway.
We can only conclude, based on the information gained from the teaser, that the three Valorant Agents are eluding the Atlas Troops and making their way inside the Lost City or the City of Flowers.
Also Read: PUBG New State Roster Announced by Global Esports