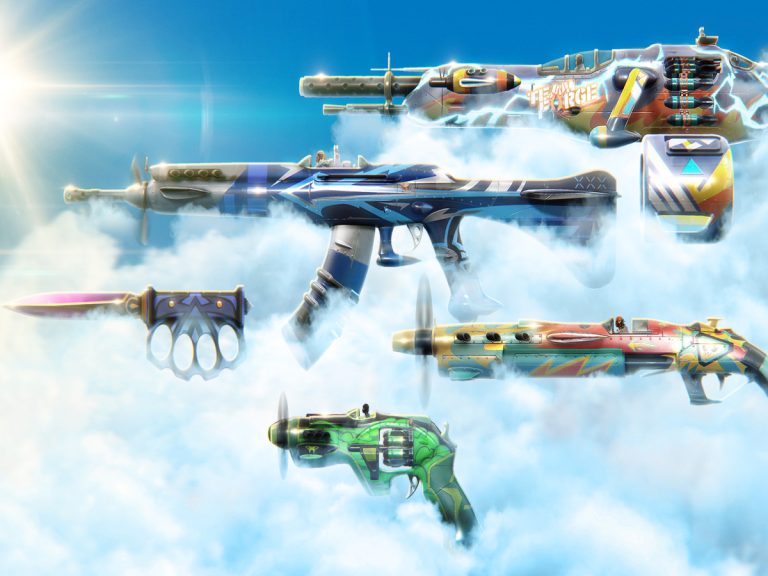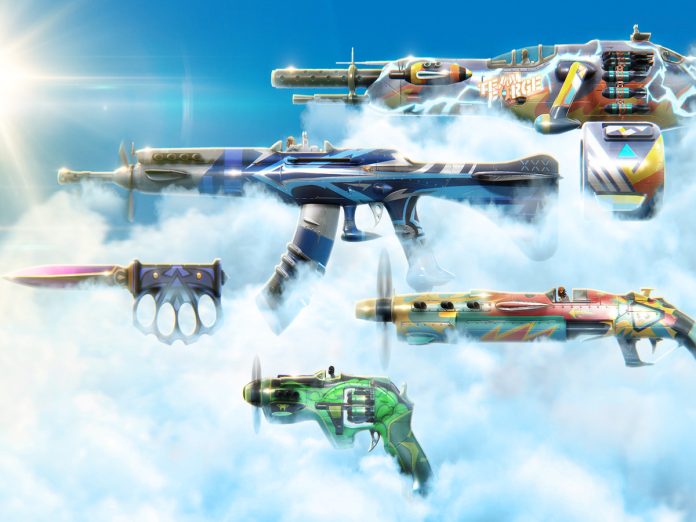 Creating distinctive skinlines has always been a creative strength for Valorant. Valorant has previously released skin bundles with intriguing concepts.
These have been widely-loved by the Valorant community. The Valorant Altitude collection will be the next skinline for the game.
Riot Games has now formally announced the release of the Altitude collection. The bundle is expected to include a wide range of unique weaponry while adopting a unique approach to cosmetic themes.
Each weapon in the Altitude series is modelled like an airplane, choosing to focus on the aviation theme. Valorant Agents are seen seated in a cockpit that is affixed to the top of the guns in Riot's official picture.
Valorant Altitude Skin Collection Release date
The Altitude skinline is slated for release on March 29, 2023, according to an official tweet from Riot Games' Valorant account. The Oni 2.0 collection is anticipated to be replaced by the Altitude bundle. It will be made accessible when Patch 6.06 is released.
Altitude Skin Collection Details
Five different weapon skins will be included in the Altitude collection, according to the official picture released by Riot Games. These are the weapons that are included:
Altitude Vandal
Altitude Odin
Altitude Bucky
Altitude Sheriff
Altitude Melee
Riot Games usually also provides a number of other cosmetic goodies in addition to skins in a bundle. Skin sets frequently include titles, player cards, sprays, etc. Players will probably be able to purchase the cosmetics individually after the bundle is released.
Altitude Skin Collection Cost
Riot Games did not provide any other details about the bundle. As a result, it is yet uncertain how much the collection will cost.
Given that the weapon skins have a distinctive aviation appearance that suggests that the weapons are aircraft units, one might anticipate that the skin line will at the very least include a few animations.
Thus these skins are most likely to come under the Premium Tier Collection.
Also Read: Valorant: Cloud9 Reveal Their Final Squad For VCT Americas League