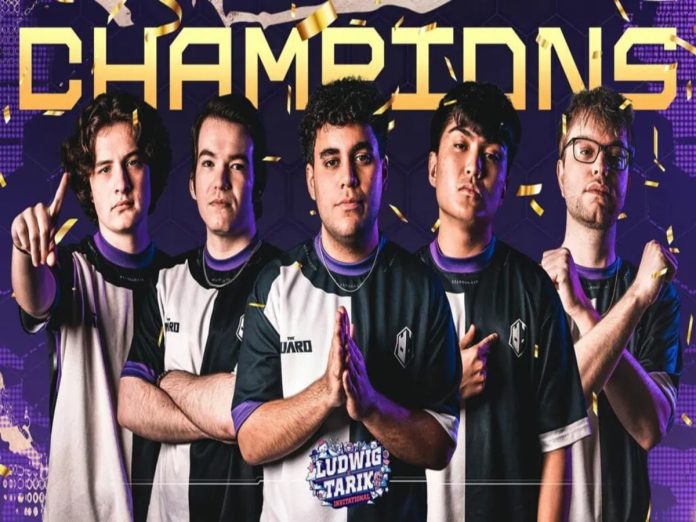 The Ludwig x Tarik Invitational, organized by Ludwig Ahgren and Tarik "tarik" Celik, two content developers was a wonderful start to the year. The invitational was a two-day LAN event and included the top Valorant teams and greatest producers in the industry. The tournament has successfully culminated, with a win for The Guard. If you are interested to know what went down at the finals of the Ludwig x Tarik Invitational, keep reading below.
The Guard Competitive Valorant History
The Guard appears to have regained the form that catapulted them into the spotlight in 2021 at the Ludwig x Tarik Invitational. This team is owned by Kroenke Sports and Entertainment. One of the largest corporations to lose out on Valorant franchising, Kroenke, already owns the Los Angeles Gladiators and Los Angeles Guerrillas of the Call of Duty League and Overwatch League.
The Guard emerged from Tier 2 to win VCT NA Stage 1 Challengers in March of 2022. This was under the leadership of 20-year-old in-game commander Jacob "valyn" Batio. The youthful team, which was considered to have North America's best chance, eventually failed to repeat its success at Masters Reykjavik on a global scale.
The remaining part of the year was relatively uneventful for them. They signed former NRG duelist and Chamber major Ian "tex" Botsch . This was after standout player Ha "Sayaplayer" Jung-woo left for T1 in the offseason. However, the Ludwig x Tarik Invitational was their chance to redeem themselves.
The Guard Wins Ludwig x Tarik Invitational
The Guard won 2-1 in their debut encounter against Sayaplayer's T1, their ex-teammate. Then, despite a scorching effort from Tyson "TenZ" Ngo, they narrowly defeated a reconstructed Sentinels team 16-14.
The series against TSM lasted all three maps, however, it ended with a 13-1 defeat for The Guard on Haven. Trent "trent" Cairns played an exemplary game as Sova, demonstrating almost immaculate resource utilization and leaving TSM speechless. In the grand final, he had a 51/43/24 KDA and a 238 Average Combat Score, topping the server. The tournament thus ended with The Guard bagging a much-needed triumph.
Also Read: Free Fire Redeem Codes 16 January 2023 In India; How To Apply And Win Mega Prizes