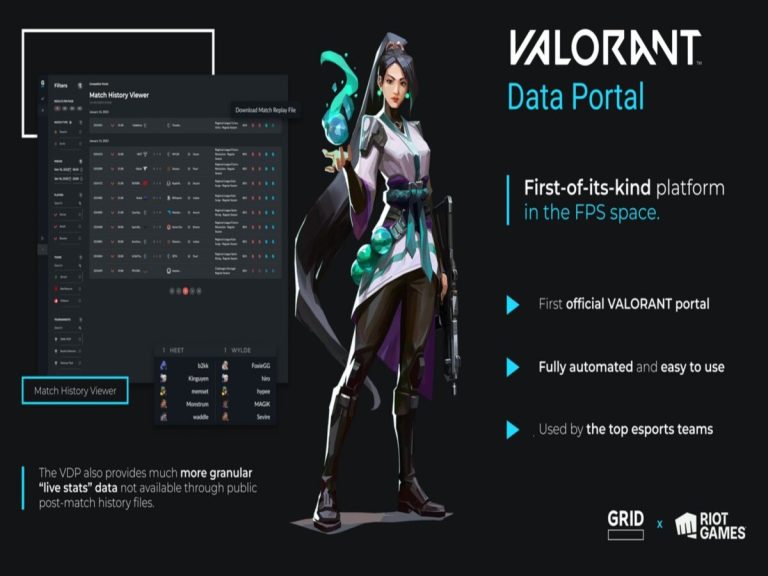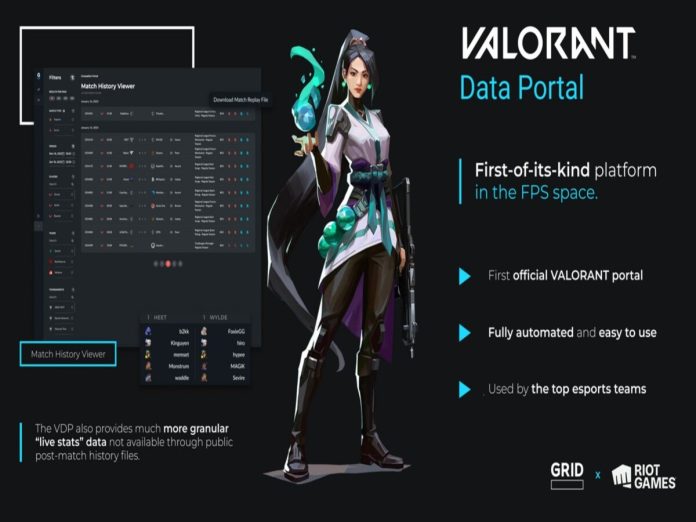 Data is king in the realm of esports. When it comes to winning a competition or championship, the capacity to collect, examine, and use data may make all the difference. Because of this, the Valorant Data Portal was created via a collaboration between Valorant creator Riot Games and game data provider GRID Esports (VDP). The first of its type in the first-person shooter (FPS) scene, this ground-breaking platform enables teams to gather data from Valorant Champions Tour (VCT) games and exclusive scrims. Teams may easily search, query, and filter data using the VDP for a variety of purposes, including match analysis, scrim assessments, talent evaluation, and more.
The Valorant VDP provides teams with the ability to efficiently search, query, and filter data for various purposes such as match analysis, scrim evaluations, and talent evaluation. The VDP is user-friendly, automated, and can be accessed via a secure API or an application-based user interface.
The VDP is currently exclusively accessible to the 30 partner teams of the Valorant Champions Tour (VCT). Global Esports, located in India, would reportedly also get access to the information of the teams they are up against.
A similar platform that Riot Games created for League of Legends Esports in 2021 was successful since it was well-received and widely used by esports teams all year. The Valorant Development Program is expected to be a useful addition to the competitive scene.
Riot Games on the new partnership
John Knauss, Lead of Competitive Data Programs for Esports at Riot Games stated, "We are excited to be working with GRID on crafting the future of esports data for the Valorant Champions Tour. GRID as a partner is highly aligned with our goals around data accessibility and Riot's core values. The Valorant Data Portal is the first step in our shared vision for how we make official Valorant data more broadly available, starting with our professional teams." 
"The GRID and Riot's shared vision for the esports ecosystem powered by game data is becoming a reality with the release of The Valorant Data Portal. We aim to change the way fans interact with competitive titles through data, and we are proud to partner on this mission with Riot Games," Moritz Maurer, the CEO of GRID Esports added.
Recently, the organization hired Arun Rajappa as the country manager for India and South Asia in order to continue to develop the game's growth. Reports indicate that Rajappa possesses over 25 years of experience, including positions at Google and Microsoft.
Also Read: League Of Legends Pricing Changes By Riot Games: All You Need To Know