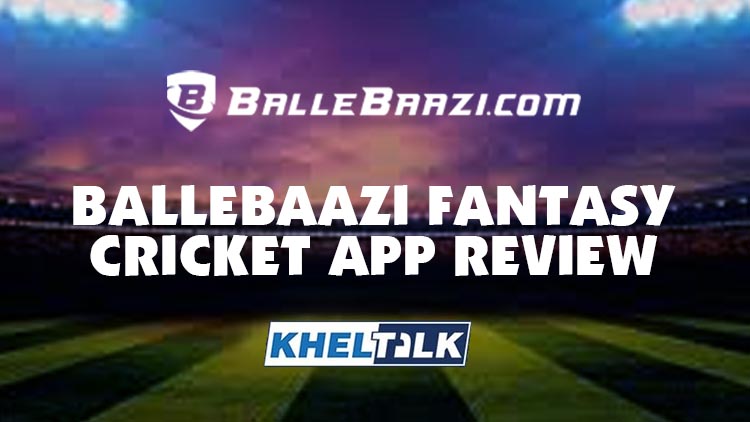 In this review, we'll walk you through the features of the BalleBaazi App & provide you with the latest BalleBaazi APK & IOS App Download Links.
Cricket and sports fans love to gather on Fantasy Cricket platforms and showcase their skills to earn exciting rewards. These games are all about prediction. It happens to be the most engaging form of online sports. With different matches to choose from, Fantasy cricket offers an exciting opportunity for gamblers to participate in a range of tournaments and test their luck.
Now that the demand for fantasy cricket games is growing rapidly, many fantasy sports apps have been launched online. BalleBaazi fantasy cricket is one such interesting fantasy sports application that offers Football, cricket, and Kabaddi. Released in 2018, BalleBaazi has become a fan's favorite app. Let's see if this fantasy cricket app satisfies the cricket fans with its features, offerings, and exciting rewards or not.
BalleBaazi App – The Best Fantasy Cricket League App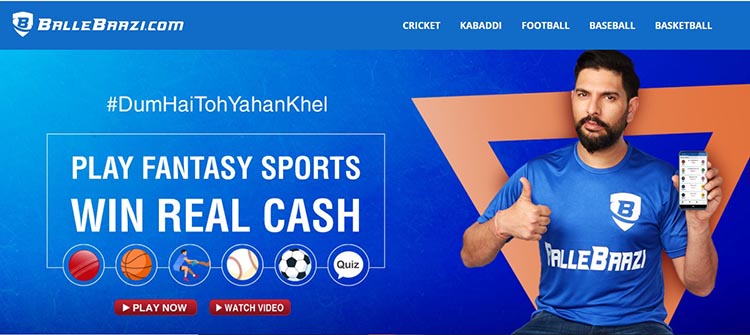 With several options available on the market, the decision of choosing the best fantasy cricket app can get quite overwhelming for fans. Only apps that cater to the varying requirements of regular and new players can survive the competition. Three exciting sports are included in a single app i.e. Fantasy Football, Fantasy Cricket, and Fantasy Kabaddi. Now, each game comes with a broad range of leagues and tournaments, giving you multiple options to choose from. In this review, we'll see what all news features does Ballebaazi Fantasy Sports App bring to the table.
New Features in the BB App
Grow your skills and knowledge about sports with Fantasy Baseball and Fantasy Basketball
Get a chance to win real money with the BB Quiz
Access the leaderboards in a single click
Easy-to-use promo codes
Dual-language options available for users
Quality and premium design
Secure payment gateways
Round the clock support, deposits, and withdrawal options available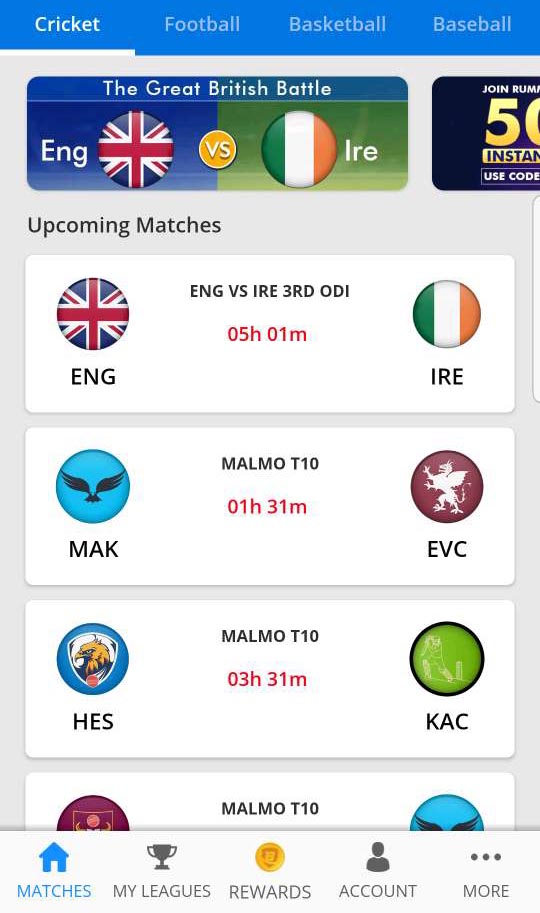 Here are some other features that make the BalleBaazi app stand out from the crowd.
Compatible with both IOS and Android Platforms.
It is a responsive app. The BB sports app does not drain a significant amount of your battery.
The app features 3 fantasy sports – cricket, football, and Kabaddi
The player-centric point system
Different variants for the game available
Expensive gifts and rewards on big tournaments
Leaderboard rewards for regular players
100% match deposit bonus on up to Rs 5,000
Bonuses and rewards up to 10,000
Quick deposits and withdrawal benefits
Support different payment and banking methods
A wide range of cricket fantasy leagues available on a daily basis
High-quality customer support
Informative and engaging blogs for fantasy cricket tips and tricks
Flexible tournaments
The developers have been able to integrate some of the best and rewarding features into the BB cricket fantasy app. They have added all these features to enhance customers' experience. One of the best qualities of the BB fantasy sports app is its high-security standards. All sports and features are 100% secure and transparent. Perhaps, that's one of the qualities that attract a large number of sports fans. Furthermore, the developers have introduced multiple tournaments and exciting cash prizes and other rewards for new and regular players. For some big tournaments, the app offers expensive rewards including LED smart TV, four-wheelers and two-wheelers, and cash prizes.
Steps to win Fantasy Cricket in the BB Fantasy Sports App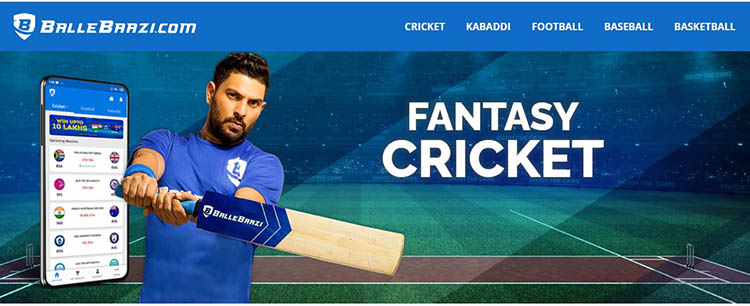 Though you can directly get started with the paid sports, it is best to begin your journey in this app with the practice matches to get an idea and better understanding of different types of tournaments and the best way to play them. Not everyone is ready to handle the pressure of winning, especially when they are just starting. Additionally, practice matches are important to learn tips and tricks for cricket. It helps you improve your skills and knowledge of cricket.
All in all, the BalleBaazi Fantasy Cricket app exceeds all your sports expectations. Its features, bonuses, rewards, a range of tournaments, and other exceptional functions make it an ideal option for sports lovers. The app offers plenty of rewards to all types of players. You only need to develop your skillset so that you keep getting better. The best you can do is play a few matches (practice matches) to try the app and its features. You can claim your welcome bonus to start your fantasy cricket journey.
BalleBaazi App Download Links