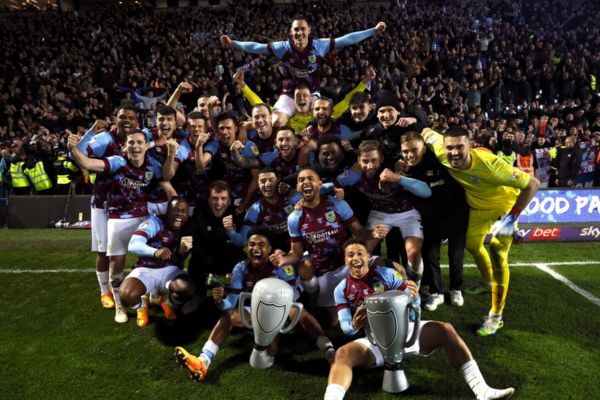 The English Football League (EFL) Championship is the second-tier football league in England. It consists of some good teams and all the teams fight hard to gain a promotion to the Premier League, which is England's top-tier league of football.
Burnley are the present champions of the EFL Championship and this is their 2nd title. They have been promoted to Premier League for this season. The two other teams that have been promoted from EFL Championship are Luton Town and Sheffield United.
The EFL Championship is quite historical. It is one of the most competitive football leagues in the world and players take it up as a platform to prove their mettle and skills.
Teams get relegated to League One from the EFL Championship, which is 3rd in the English football pyramid. Burnley, Newcastle United, Norwich City, Reading, Sutherland, and Wolverhampton Wanderers are the most successful side, with 2 titles each.
In this edition of the EFL Championship, there will be a total of 552 games between the 24 teams. Each team will be playing a total of 46 games to decide their fate for the next season. With so games in the bag, we can expect a lot of action-packed entertainment in this tournament.
In this article, we take a look at the fixtures, start date, and the teams of the EFL Championship 2023-24:
Fixtures
A total of 12 matches will be played in the opening weekend of the EFL Championship 2023-24. The entire tournament will be played between 5th August 2023 to 4th May 2024.
Opening weekend fixtures
5th August 2023
Sheffield Wednesday vs Southampton (12:30 AM)
Norwich City vs Hull City (7:30 PM)
Plymouth Argyle vs Huddersfield (7:30 PM)
Bristol City vs Preston (7:30 PM)
Middlesbrough vs Millwall (7:30 PM)
Stoke City vs Rotherham (7:30 PM)
Swansea vs Birmingham (7:30 PM)
Blackburn Rovers vs West Brom (7:30 PM)
Watford vs QPR (7:30 PM)
6th August 2023
Leicester City vs Coventry (4:30 PM)
Leeds United vs Cardiff City (7:00 PM)
Sunderland vs Ipswich Town (9:30 PM)
Teams
Birmingham
Blackburn Rovers
Bristol City
Cardiff City
Huddersfield
Coventry
Hull City
Southampton
Ipswich Town
Leeds United
Leicester City
Middlesbrough
Millwall
Norwich City
Plymouth Argyle
Preston
QPR
Rotherham
Sheffield Wednesday
Sunderland
Stoke City
Swansea
Watford
West Brom
Also read: Bundesliga 2023-24: Complete Schedule, Teams, Start Date, Live Streaming Details