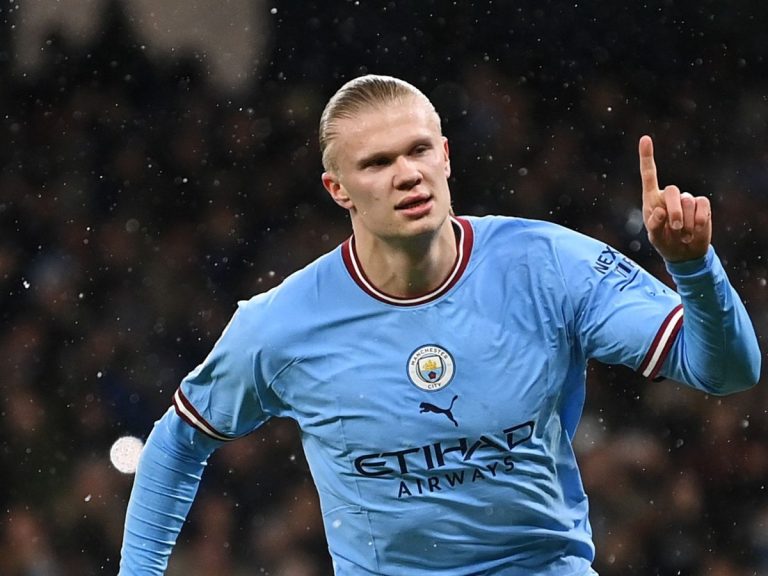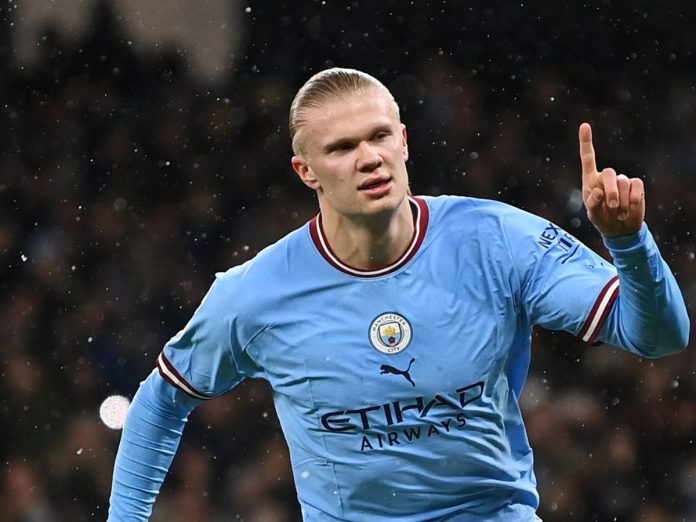 22-year-old football sensation Erlin Haaland has had a dream season so far in the Premier League (PL). Plying his trade for Manchester City, Haaland has now become the player with the most goals in a single Premier League season.
In the game where Manchester City trounced West Ham 3-0, Haaland reached the elusive goal-scoring figure of 35 goals and set a record. With 5 more games to go in this season for The Cityzens, Haaland would be hoping to notch up a few more goals.
City presently are on 79 points and have a game to go, compared to Arsenal who are on the 2nd position with 78 points. The wind speed is towards City winning but in a game of football and in a competitive tournament like Premier League, anything can unfold.
In just 31 appearances in this edition, Erling Haaland has left an impressionable impact in his very first edition. Haaland edged past Alan Shearer and Andy Cole, who had netted 34 goals in the 1990s.
"A bit unreal to be honest. I wasn't thinking of this kind of record when I came here and to break it means I've done something special and I'm really proud of this moment," said Erling Haaland post this feat.
Haaland is one of the contemporary greats
Along side Kylian Mbappe, Norwegian striker Erling Haaland is a contemporary legend. He has been playing exceptionally well and has put all doubts whether a new player in the Premier League can survive all the toughness and competitiveness in the Premier League in their 1st season.
Erling Haaland joined Manchester City on 1st July 2022 and has a contract with the Premier League giants till 2027. The 22-year-old has some exceptional footballing prowess under his belt and is known for his speed and his finishing skills.
He has represented his national side Norway in 23 games and has scored 21 goals. From 2020 to 2022, he played for Borussia Dortmund and scored 62 goals in 67 games.
If Manchester City are to win the Premier League, then Haaland's contributions will be vital and instrumental.
Also read: Hero Intercontinental Cup 2023: History, Teams, Dates, Venue