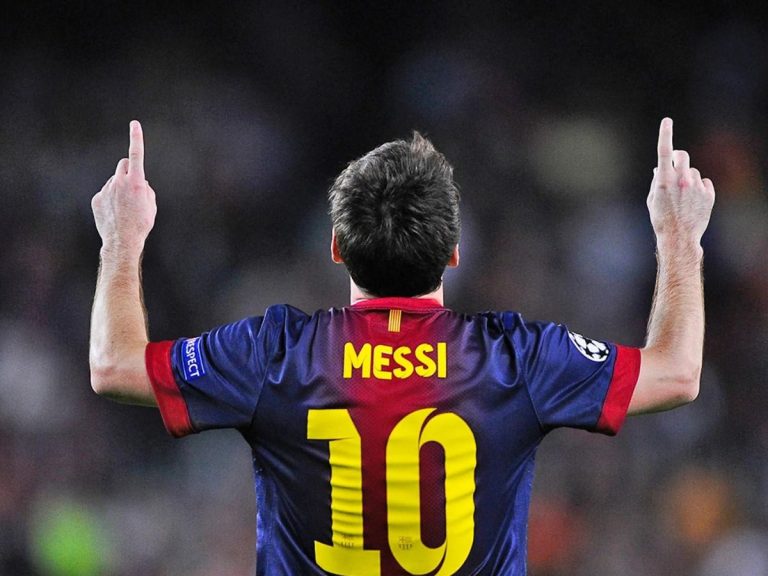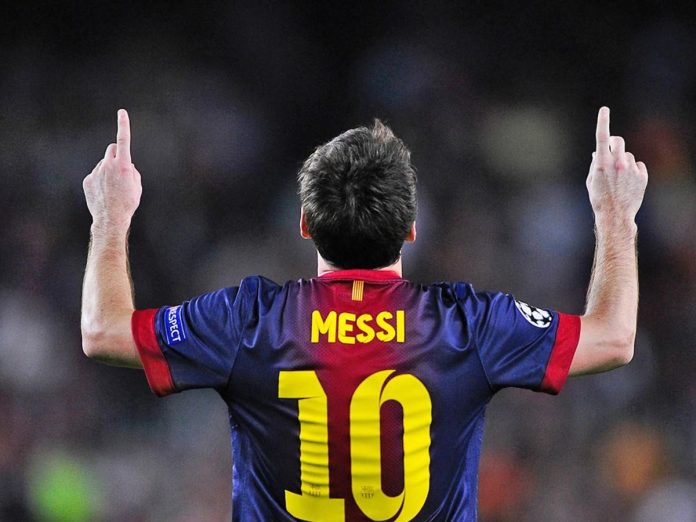 The entire world comes to a standstill whenever Lionel Messi plays football. This is enough to describe the kind of impact which talismanic striker and captain of Argentina, Lionel Messi has had on football in the world.
Apart from being a legendary figure in club football, Lionel Messi also spearheaded his team Argentina into a FIFA World Cup victory when it took place in Qatar in 2022. Lionel Messi was the architect of the victory for Argentina and he won the Golden Ball, which is awarded to the best player in the tournament.
It is extremely hard for someone to describe Lionel Messi in mere words and adjectives. Tears swell up when a true football fan starts describing about Lionel Messi. Unarguably, he is football's greatest ambassador and every single person knows him extremely well.
He has 7 Ballon d'Or trophies under his belt and he scored 7 goals in the FIFA World Cup 2022 campaign. That included 2 goals in the all-important finals against France. Lionel Messi inspired Argentina to their 3rd victory and denied France the opportunity to win back-to-back titles.
In this article, we take a look at 5 lesser-known facts about Lionel Messi, who is a talismanic legend from Argentina:
1. Lionel Messi is an Olympic Gold Medallist!
We all have seen Lionel Messi lifting the FIFA World Cup 2022 title and the visuals remain rent-free in our heads. But did you know that Lionel Messi is also an Olympic Gold Medallist?
In the Olympics 2008 which took place in Beijing, Lionel Messi was part of the gold-medal winning Argentine side. Argentina had defeated Nigeria in the finals and had clinched off the gold medal at this iconic event in China.
Argentina had beaten Nigeria 1-0 in the finals and had stamped their authority right throughout the tournament, registering 6 victories.
2. Messi dedicates his iconic celebration to his late grandmother
We would be lying if we say that we never copied Lionel Messi's iconic two index fingers of his two hands pointing upwards celebration. This is an iconic celebration and Lionel Messi often executes this after a goal.
This celebration is dedicated towards his late grandmother Celia, who supported Lionel Messi with his footballing career during his early days. She passed away in 1998 and couldn't witness him playing at the highest level.
But her contributions towards shaping Lionel Messi as a footballer is simply unmatchable and she holds a special place in the 36-year-old's heart.
3. He is related to a former teammate of his
Lionel Messi is Barcelona's leading goal-scorer of all-time and has left an indelible footprint on the Catalan giants. He is related to his former teammate, Bojan Krkic. Both the footballers are distant cousins; fourth cousins to be precise.
They played together when they were in Barcelona and share a great bond, both on and off the pitch.
4. Lionel Messi was diagnosed with a growth hormone deficiency
When the talismanic footballer was 11 years of age, Lionel Messi was diagnosed with a Growth Hormone Deficiency (GHD) disorder. It was due to insufficient amounts of the growth hormone in his body and it led to a tad bit of impaired growth and development of his body.
But the mentally strong and resilient Messi did not give up to his disorder. He fought valiantly and emerged out as a hero.
5. He is nicknamed "The Flea"
One of the most common and popular nicknames of Lionel Messi is La Pulga which simply translates to "The Flea" in Spanish. As he has a small height and still sends shivers down the spines of the opposition defenders with his agile movement and speed on the field, Messi is called "The Flea" in Spanish.
Lionel Messi is extremely agile, swift and is quick off the blocks and hence has this moniker in Spanish.
Also read: Durand Cup 2023: History, Previous Winners, Venues, Live Streaming Details