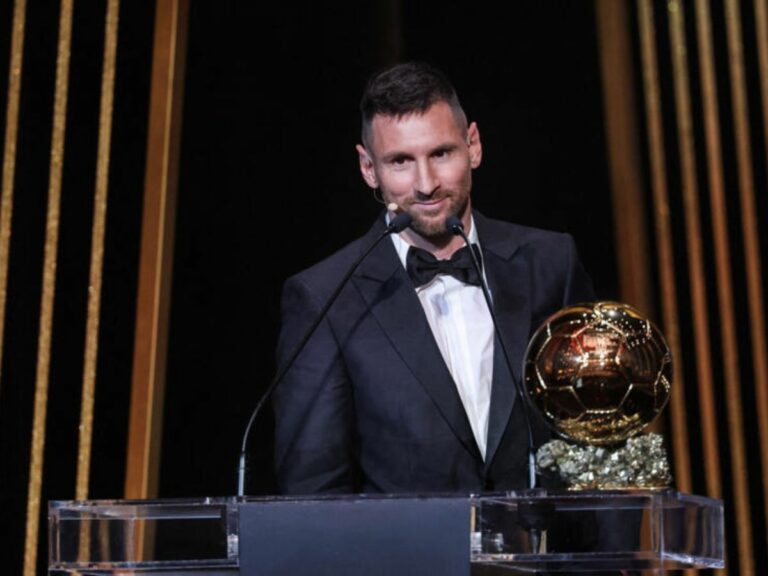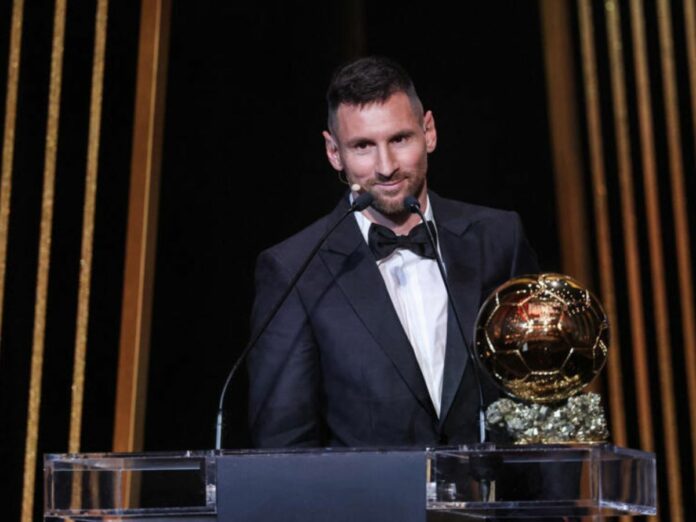 Talismanic striker Lionel Messi has etched his name in the history books after winning the 8th Ballon d'Or on 30th October 2023. He has now become the first Major League Soccer (MLS) player to win this prestigious and glittering award.
Messi is notably the FIFA World Cup 2022-winning captain after he led his team to a victory against France in the penalty round of the finals. The World Cup was the only missing piece in the trophy cabinet of Messi and he completed that in December 2022.
David Beckam, who is the owner of Inter Miami which plays in the MLS, presented this prestigious award to Lionel Messi.
"I couldn't imagine having the career that I've had. Everything that I've achieved," Messi said after getting his award. "The fortune I've had playing for the best team in the world, the best team in history. It's nice to win these individual trophies," said Lionel Messi.
"To win the Copa America and then the World Cup, to get it done is amazing. All of them [Ballon d'Or awards] are special for different reasons," he added.
Aitana Bonmati won the Ballon d'Or Feminin
Spanish central midfielder won the Ballon d'Or Feminin award for her outstanding display of football skills. She was one of the key pillars of the Spanish women's football team, which lifted the FIFA Women's World Cup 2023 in Australia and New Zealand.
Bonmati also led her team, Barca, to the Liga F. She has been simply exceptional with her football prowess and richly deserved this prestigious award in front of so many legendary footballers and stalwarts of this game on 30th October 2023.
Lionel Messi had netted 7 goals in the FIFA World Cup 2022
Messi was one of the top performers in the FIFA World Cup 2022 in Qatar. He notched up 7 goals and deservedly won the Golden Ball award. In total, the legendary striker has 13 goals in 26 matches in the World Cup.
Argentina had held their nerves in the high-octane finals after a tight 3-3 draw post the regulation and extra-time. It was Messi's Argentine squad that won the penalty round against Kylian Mbappe's France team.
France failed to successfully defend their title, which they had won in Russia in 2018. They finished as the runners-up in this marquee tournament at Qatar. Notably, Kylian Mbappe had scored a hat-trick in the finals.
Also read: 3 Teams Which Had A Major Jump In Rankings Post FIFA World Cup 2022