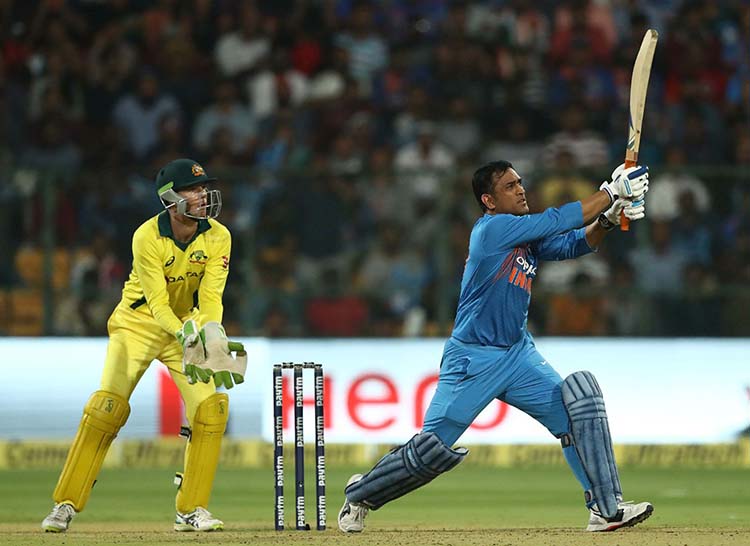 "Oh my Goodness, Mahendra Singh Dhoni has hit it out of the park, and I must tell you that is a monstrous hit". If you are a passionate fan of Cricket who follows the sport, then it must be common for you to hear such lines from commentators. Sixes surely ignite the Stadium, thrills audiences, and the batting Team like no other. Today we are going to look at 10 Longest sixes in Cricket!
Cricket has come a long way, and it is now more of a batsman game. It is because you may have seen more sixes flying than fours these days! What's more, the rules are also in favor of batsmen, and that has made them get better with time. Over the years, many top Stars from different countries have struck magnificent Shots that have cleared the boundary rope flying!
Be it MS Dhoni, Chris Gayle, AB de Villiers, and others; once they hit the ball perfectly, it goes above the boundary ropes. You may have seen many going out of the ground as well!
Top 10 Longest Sixes in Cricket History –
Let's check out who has hit the longest sixes in International Cricket in today's post!
10) Mahendra Singh Dhoni (India)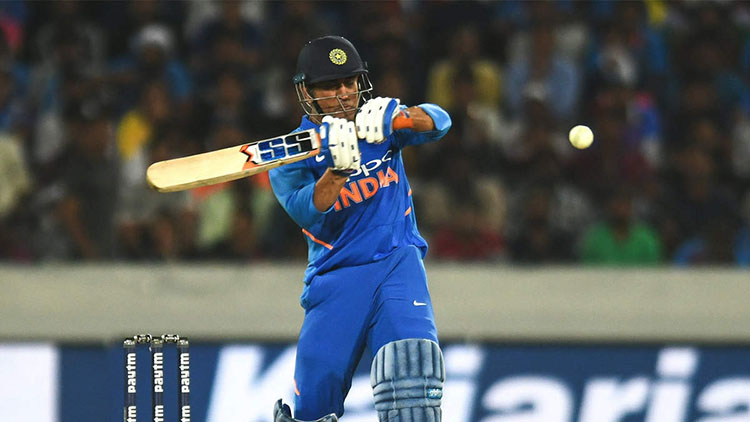 MS Dhoni is a Cricketer who is well known for his clean strikers. Remember his innovative 'Helicopter Shot'? During his stint in International Cricket, he has won many matches from losing positions with his massive shots. He was seen in fiery form in the Commonwealth Bank Series when he hit Clint McKay in the long-on area for one the longest six in cricket. The ball went many a mile and traveled 112 meters. Dhoni added his famous finishes touches to the run chase as Indian pocketed the game by 4 wickets.
9) Ijaz Ahmed (Pakistan)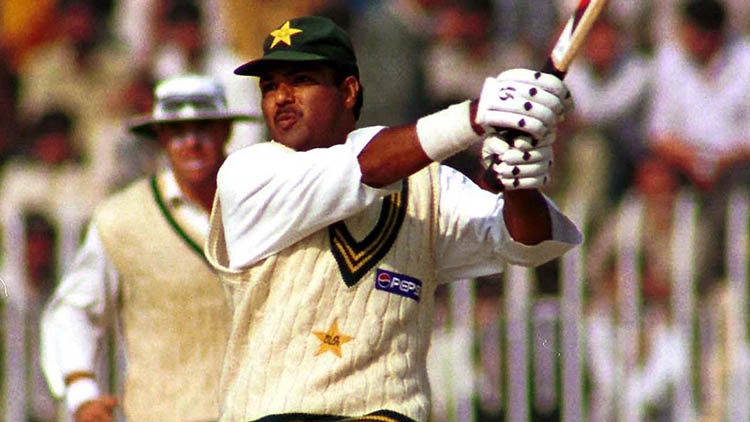 Ijaz Ahmed, the former Pakistan player, was renowned for his stylish gameplay. In a match against England in 1999, the right-hand bat went on to hit a massive six. The ball traveled for 115 meters. Only 2 sixes were hit by Pakistan in the game, and both of them came off the blade of Ijaz Ahmed – Boom!
8) Corey Anderson (New Zealand)
New Zealand's Corey Anderson is a batsman who is well known for his destructive batting. He is at the 2nd spot for hitting the fastest hundred in One-Day Internationals! Yes, he had hit a ton in only 36 balls. When India went for the Kiwis Tour in 2014, the batsman was seen in full form. He blasted Mohammed Shami for a giant six that traveled 120 meters. He helped his Team reach 292. Much to the shock of fans, Corey was not a part of New Zealand's Team that played the 2019 ICC Cricket World Cup.
7) Chris Gayle (West Indies)
Chris Gayle, the 'Universe Boss', is someone whose name is enough to send chills down the spine of a bowler. He is known for smashing bowlers all around the park. In an ICC Cricket World Cup 2011 game Vs India, the Southpaw was seen on the song. He hit Yusuf Pathan for a hit that went out of the ground and read 120 meters.
6) Shahid Afridi (Pakistan)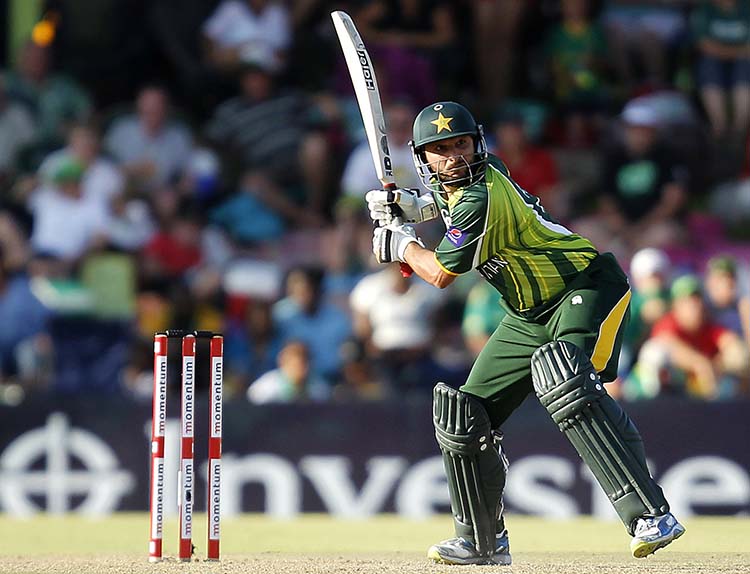 The 'Boom Boom' Shahid Afridi is another batsman who believed in playing dominating Cricket. He loved to hit more sixes than boundaries, and he used to do that from the word 'Go'. During a game against Australia in Perth in 2005, he hammered Andrew Symonds for a colossal hit that landed on Stadium's second tier. Shahid Afridi is also the record holder for hitting most numbers of sixers in One-Day Internationals. Hold your breath – he has hit 351 of them!         
5) Mark Waugh (Australia)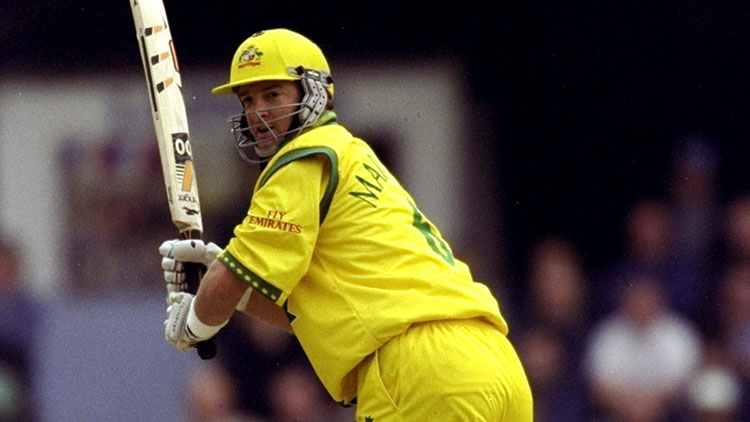 Known for his amazing wrist-based strokes, Mark Waugh was one of the iconic Australian Cricketers. In a match Vs the Black Caps, he made the most use of his feet against an NZ off-spinner and hit a shot that went over the long-on boundary. The shot was so massively hit and rightly deserved going all the way to a six as Mark perfectly timed it.
4) MS Dhoni (India)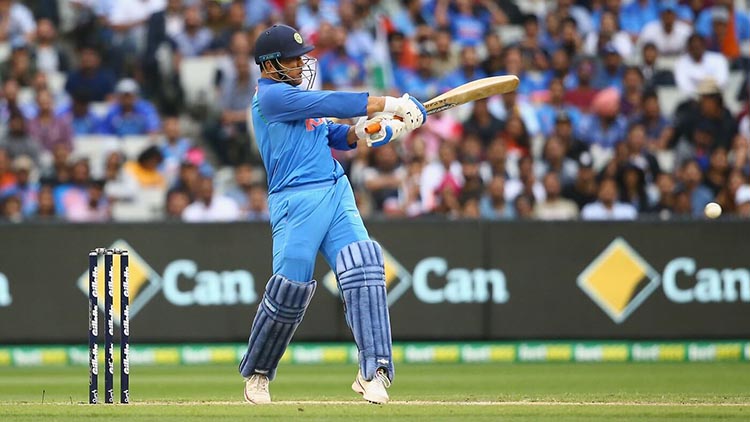 Here we have the Former Indian Captain, MSD at the 4th spot once again on our list of longest sixes in Cricket History! In 2009, Dhoni was in his prime days and hit a straight six over the long-on boundary. It was an India Vs New Zealand game, and Dhoni easily made the ball sail over the boundary ropes. MSD was joined by Sachin Tendulkar at the non-striker end, and he was batting with an injury.
3) Yuvraj Singh (India)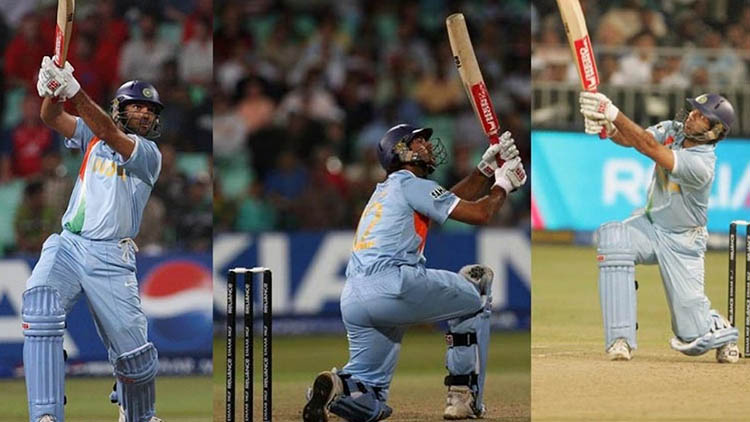 Talking about the biggest of the sixes and not having Yuvraj Singh in the list will be a crime, right? If you are a Cricket fan, then you must not have forgotten his 6 sixes in an over off Stuart Broad. In a match against Australia in the 2007 ICC World Cup T20, the Southpaw hosted Brett Lee over the square leg boundary. And boom – it went for a massive hit! Singh went on to score 70 off only 30 balls. The six that he hit went as far as 119 meters.
2) Shahid Afridi (Pakistan)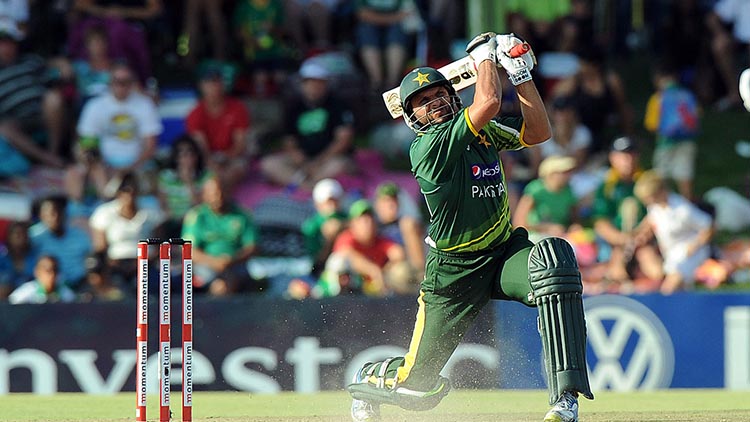 Pakistan batting Star Shahid 'Boom Boom' Afridi once again features in our list at the 2nd position. Afridi loved using the long handle during his playing days. It was put on display when he smashed a sizzling six during the Pakistan Tour of South Africa. The right-hand bat has the record of hitting as many as 351 sixes – the highest in ODIs.
1) Albert Trott (England and Australia)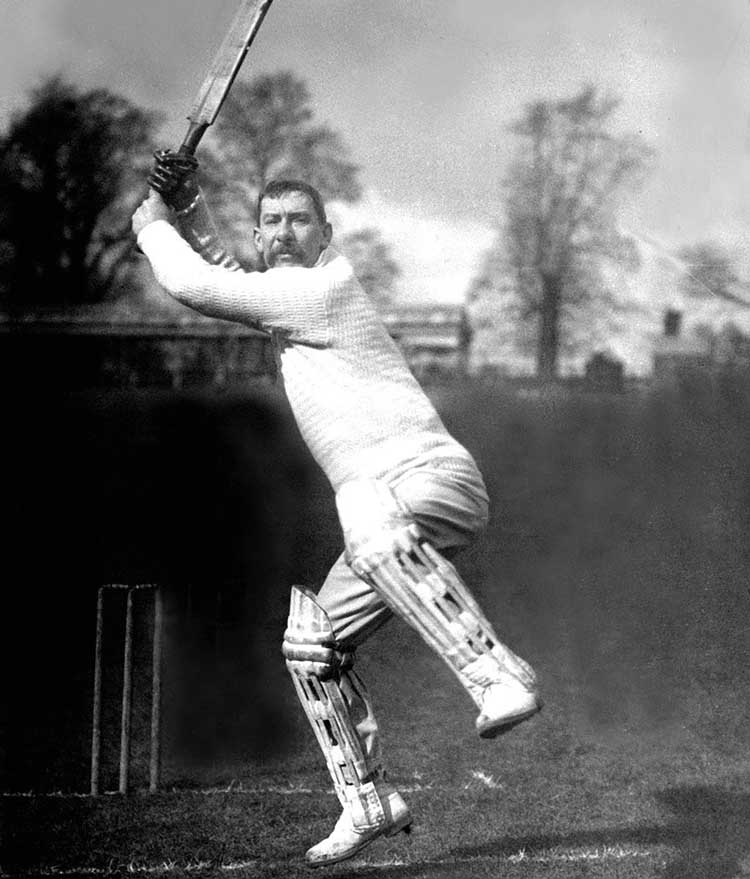 Albert Trott is at the numero uno position in our list of longest sixes in cricket history. He played for England and even Australia. In a match that dates back to 1899, Albert hit a six that went outside the premises of Lord's – the 'Mecca' of Cricket. It is considered as the longest six as the ball landed outside the ground. More than a century has passed, but that giant sixer by Trott still graces the Number 1 position.