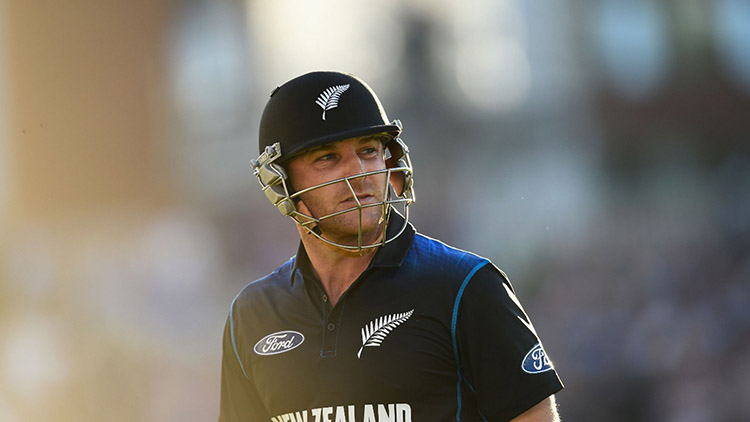 In this article, we are going to discuss about 5 Cricket Players who Announced their Retirement When they Were in their Prime.
If you compare it with other sports, you will realize how cricket is favourable to players in their 20s and 30s. However, the lack of fitness and energy in cricketers often make it difficult for cricketers to decide when they should retire. Not only the random players, but this struggle is being witnessed in some legendary cricketers such as Ricky Ponting and Sachin Tendulkar. These players chose to retire from cricket when they were already past the prime phase.
However, there have been several lucky players that were fortunate enough to get regular opportunities in cricket. As mentioned above, cricket is not like football, tennis, and other sports where players get closer to their retirement as they age. When it comes to cricket, people ask why the cricket retired instead of when he retired.
Top 5 cricketers who got retired from cricket in their primes.
5. Brendon McCullum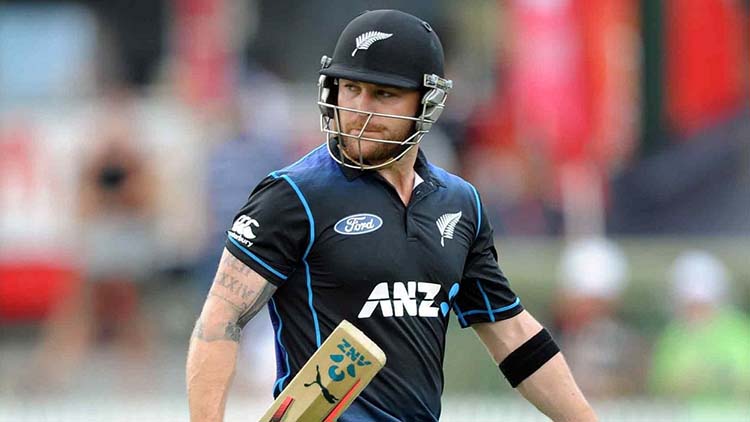 Brendon McCullum is undoubtedly an amazing player and one of the finest captains New Zealand has got. This aggressive player announced his retirement from all cricket formats, including international matches and ODIs, in 2016. A year before his retirement, McCullum had brought his team to the finals of the World Cup 2015.
He had scored 75 runs off just 26 balls against England in one of the biggest cricket tournaments. Despite giving a wonderful performance, McCullum with his team lost the final to Australia. But, McCullum was not done here.
McCullum's announcement of his retirement came as surprising news to all the cricket buffs in the world. He played his last match (which was a Test) against the neighbours "Australia". He set new records in his last match with a fastest-hundred score. He scored this century off just 54 balls. He scored 145 runs on 79 balls. In the Test series, Brendon McCullum got the award of most-six hitter in the series. After retiring from the international matches and ODIs, he was featured in T20 championships. He got a chance to play for Gujarat Lions in the Indian Premier League (IPL). However, he took final retirement from all cricket format in 2019. Now, he is a coach of Kolkata Knight Riders.
4. Glenn McGrath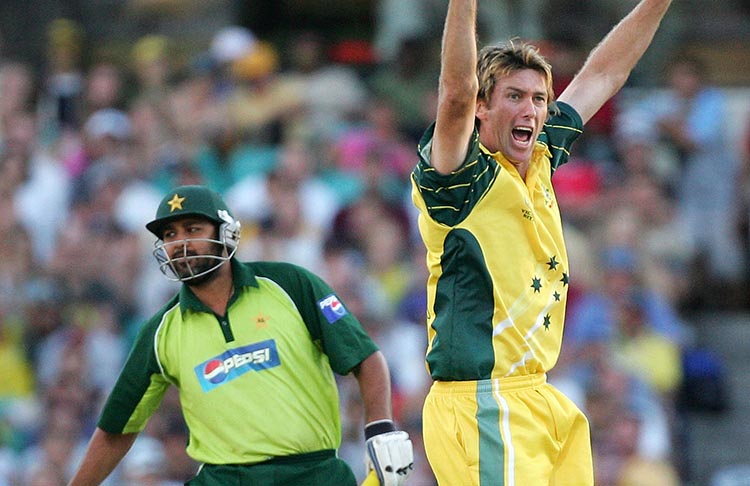 Glenn McGrath happens to be the only experienced bowler who retired in his prime. He secured the 5th and 7th positions for the highest wicket-takers in Test and One-day International League formats respectively. He had to retire from cricket when he was giving an extraordinarily wonderful performance. McGrath announced his retirement from the game after the 2007 World Cup Campaign. He performed quite well in his last matches. In this tournament, Glenn McGrath became the highest wicket-taker with a total of 26 wickets.
In a match against England, McGrath got 21 wickets, which also happened to be his last test series. Surprisingly, he also added a wicket to his name on the last ball in the same series. Despite suffering injuries and several struggles a few months before retirement, the player never gave up. His consistency and bowling skills had always been great. This 50-year-old player decided to retire from cricket in his thirties. McGrath was in his best form when he announced his retirement. Had he played a few more matches for the Kangaroos, he would have definitely achieved the best bowler title.
After his retirement from international cricket and test series, he started to play for Delhi Daredevils in the IPL. Later, he joined the MRF Pace Foundation.
3. Kumar Sangakkara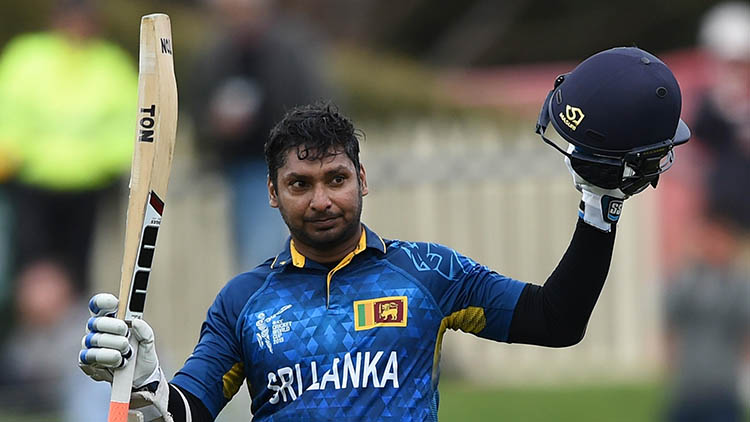 One of the finest and explosive batsmen of Sri Lanka, Kumar Sangakkara has contributed thousands of runs to this team in his overall cricket career. He has led the team to several victories. He had just won the T20 World Cup when he announced his retirement.
In the 2015 World Cup, Kumar Sangakkara broke his own records with an outstanding performance. He became the second most run-scorer in the tournament with a total of 541 runs to his name at an average of 108.2. Interestingly, Sangakkara hit 4 centuries in a row. However, his team lost the tournament. Sangakkara retired from all matches after the World Cup. The country and cricketers requested him to join the team, but Sangakkara did not reconsider his decision. He has become the president of the MCC recently.
2. Sourav Ganguly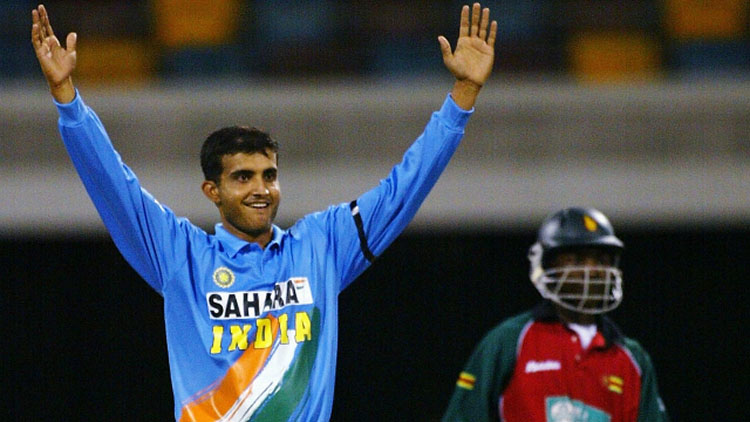 Sourav Ganguly, the former captain of the Indian cricket team, also retired when he was in his best form. However, this player did not retire on his terms. His last One-day International League was in 2007. He played for India at an average of 44.28. With 1240 runs to his name, Dada scored 12 half-centuries. In the 50-over cricket matches, he got the title of the fifth-highest-run-scorer. After a series of controversial events between Greg Chappell and the former Indian captain, Ganguly decided to retire from cricket.
Sourav Ganguly was known for giving amazing performances in all cricket formats. He proved himself in the longest cricket format i.e. the test series by scoring a whopping 1,106 runs with 3 hundred and 4 half-centuries to his name. He scored this run at an average of 61.44. He played 13 tests in 2008 and scored 5 half-centuries and single century.
Even though his last test series was not that great, it was clear that Ganguly had to walk away from cricket due to the Greg Chappell controversy. It was portrayed that the player had gotten slow and inactive. But, nobody is willing to believe that was the reason for his retirement. The Prince of Kolkata still had a lot of strength and potential to add more runs to his name. Unfortunately, he did not get another chance to play for the country.
1. AB de Villiers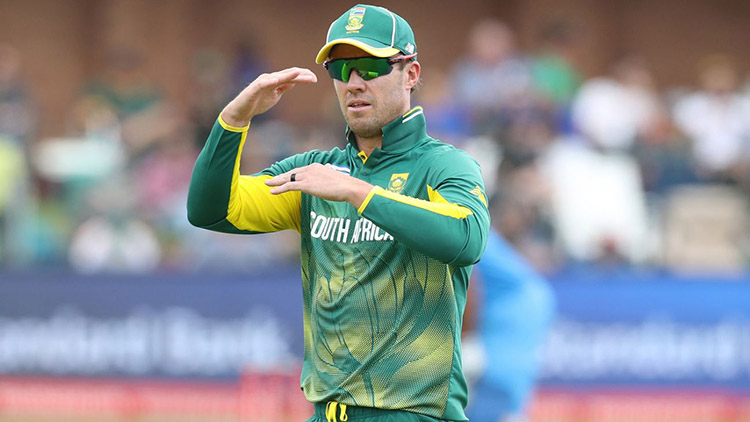 This name needs no explanation. AB de Villiers is an inspiration and a role model to most of the cricket fans out there. De Villiers' shocking retirement announcement had left the cricket buffs shocked. He mentioned a lack of enthusiasm and activeness from the game the reason for his retirement. He scored 835 runs in his last international cricket year. He hit 2 centuries and 5 half-centuries. His average was 52.18 in the ODI. His performance in the Test was amazing. With 7 half-centuries and a single century to his name, he scored runs at an average of 53.15.
He retired from international cricket in 2018. People couldn't help but wonder the main reason he decided to retire. Some even speculated that it was due to losing the semi-final match of the 2015 World Cup to the neighbours New Zealand. Quinton De Kock had mentioned about the return of de Villiers in the international cricket matches, but the match is now delayed due to the global pandemic. Perhaps, De Villiers performance in the 2019 IPL for the Royal Challengers Bangalore was the last match we saw him play.