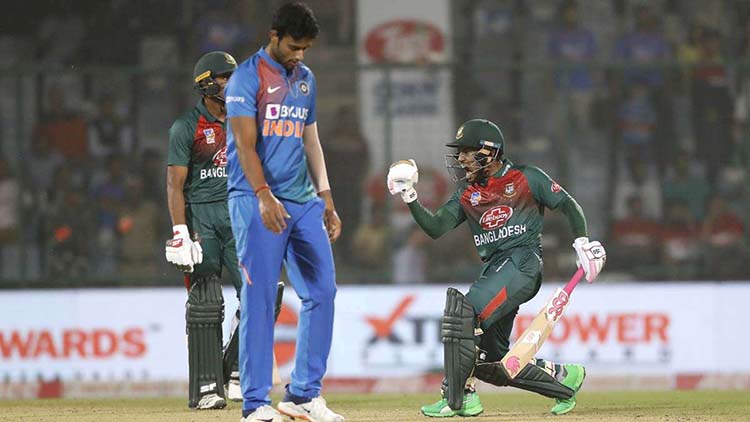 In Cricket, there is often a misunderstood perception that fans don't remember much what they saw on the ground after a time. However, when it comes to remembering moments with the capacity to change the course of a game or funny moments, they go to social media platforms to remind themselves about it.
But after having said that, an early celebration can have a harsh impact on players. Yes, when you start celebrating way too early, it can have its effects on a match. And ardent fans have never been merciful on such aspects as well.
On that note, it is the right time to take a look at 5 hilarious 'never celebrate too early' moments in the world of Cricket.
#1 Ravichandran Ashwin against Karnataka (Syed Mushtaq Ali Trophy 2019)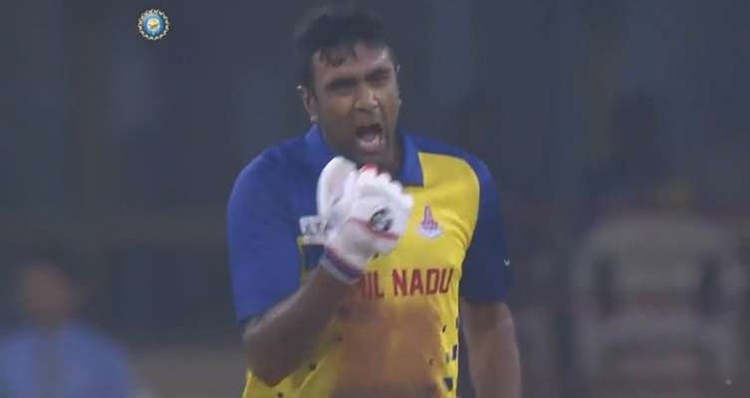 In the 2019 edition of the Syed Mushtaq Ali Trophy, the last over the celebration of Ravichandran Ashwin in the Final turned out to be a bitter disappointment. It became a typical example of "never celebrate too early" Cricket moments. Yes, eventually Karnataka managed to edge past Tamil Nadu by virtue of a single run. But the final of the Syed Mushtaq Ali Trophy is also known for reasons besides the amazing victory of Karnataka. Tamil Nadu went into the last over with 13 runs to win the coveted Trophy. Ashwin started playing the over by hitting 2 fours, and it brought the needed runs quickly. He went a bit too much ahead in emotion after hitting these 2 boundaries with a pump of his fist. Now 5 runs were required in 4 balls and the bowler Krishnappa Gowtham bowled a dot ball that was followed by a single. Vijay Shankar, who was on the other end, looked to steal 2 but ended up being run out by Manish Tiwary. Now, 3 runs were needed in 1 ball, and Ashwin managed to take only a run and lost the game.
Here is the drama of last over…. pic.twitter.com/JXqt19TrE9

— Aarenn (@KarnatakaCrickt) December 1, 2019
#2 Herschelle Gibbs Vs Australia (ICC Cricket World Cup 1999)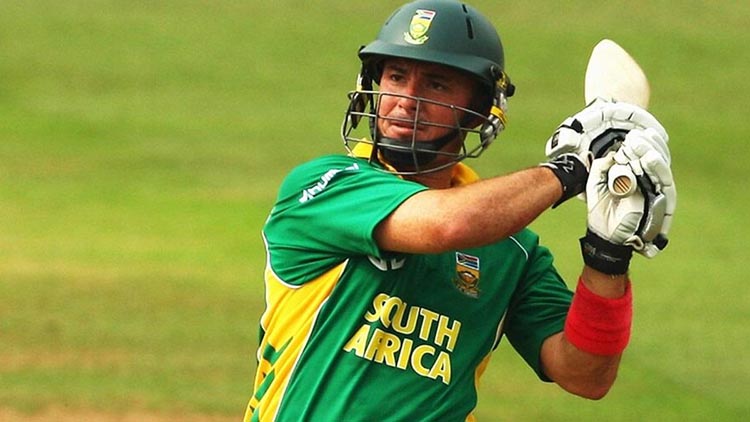 In the Super Six stage of the ICC Cricket World Cup 1999, South Africa faced one of their difficult moments in Cricket. Herschelle Gibbs dropped a simple catch of Australia's Captain Steven Waugh who was batting on 56. Earlier, Gibbs had hit a memorable 101 in 134 deliveries. But Gibbs made the mistake of his life by dropping a simple catch while looking to throw the ball away in excitement. Even though the catch was taken; it was not recognized to be under full control, which kept Waugh Not Out. The Australian Skipper scored a 120* in 110 balls, and the Kangaroos won the match and also the Final Vs Pakistan after a few days.
#3 Mushfiqur Rahim against India (ICC World T20 2016)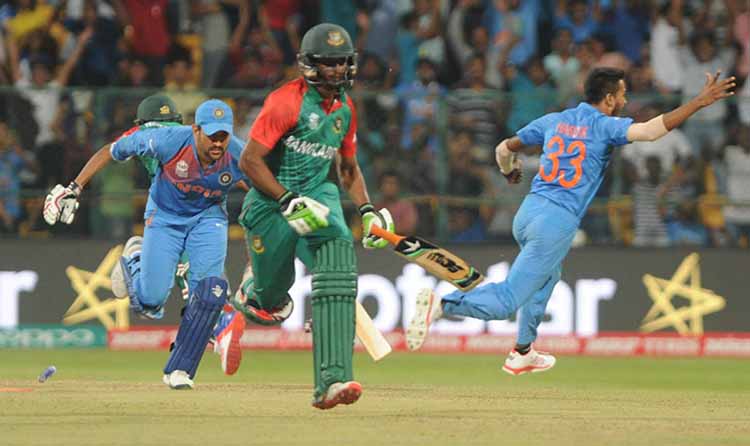 The early celebration by Mushfiqur Rahim in the match against India in the ICC World T20 2016 is an instance that still hurts Bangla Tigers. Rahim hit Hardik Pandya for back to back 4s and brought the equation to 2 runs being needed in 3 deliveries. But Pandya delivered a heroic by bringing a hat trick of dismissals that converted Rahim's early celebration into a woe as India registered a win by a solitary run. Mushfiqur emerged a laughing stock on Twitter owing to his aggressive celebration. It was one of the most iconic cricket moments. He was also poorly trolled for tweeting congratulatory post for the West Indies Team on beating India in the Final.
#4 Suresh Raina against Rajasthan Royals (Indian Premier League – Season 2009)
Suresh Raina was on the brink of becoming the first Indian to hit a ton in the IPL in 2009. In a game between the Chennai Super Kings and the Rajasthan Royals, he was too good and hit 98 runs in 55 balls. Munaf Patel dismissed him on 98. When he was on 94, he hit a shot that looked like going all over for a six. Raina started celebrating thinking it was a six but the Umpire changed it to a four, and his personal got reduced to 98. But he was out on the next ball bringing curtains on what could have been recorded IPL innings.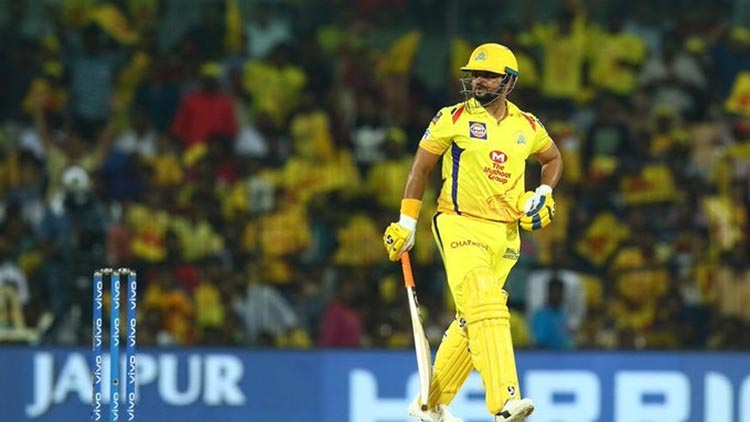 #5 Asela Gunaratne against South Africa (Cape Town 2017)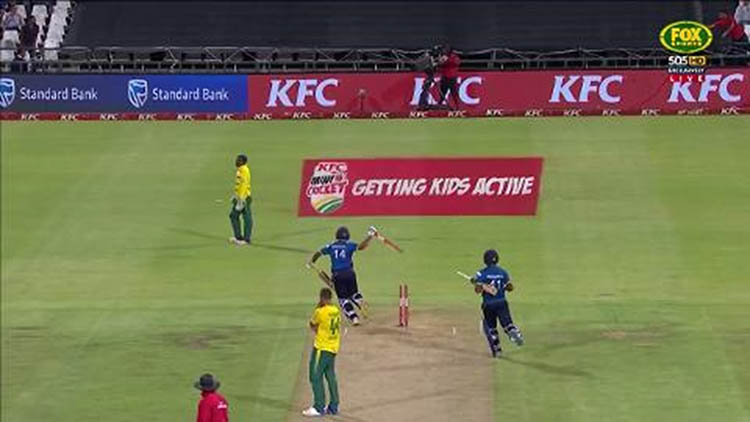 Asela Gunaratne wrongly calculated things in a match Vs South Africa in Cape Town in 2017 and began celebrating the Series victory of Sri Lanka. But 1 run was still needed for the win. Sri Lanka needed 11 runs in the last over, and he hit a 4 on the first ball and then took 2 singles. Lankans needed 5 from 3 balls when Asela edged the next delivery towards the third man boundary. The Umpire signaled it as a 4; the batsman took off the stumps in style, thinking that they have pocketed the Series. Soon, his partner, on the other hand, Seekuge Prasanna, told him that they still had to score 1 run in 2 balls to win the match and the Series. Yes, Gunaratne went on to score the winning run on the next ball, but the game was remembered for long for his premature celebration.