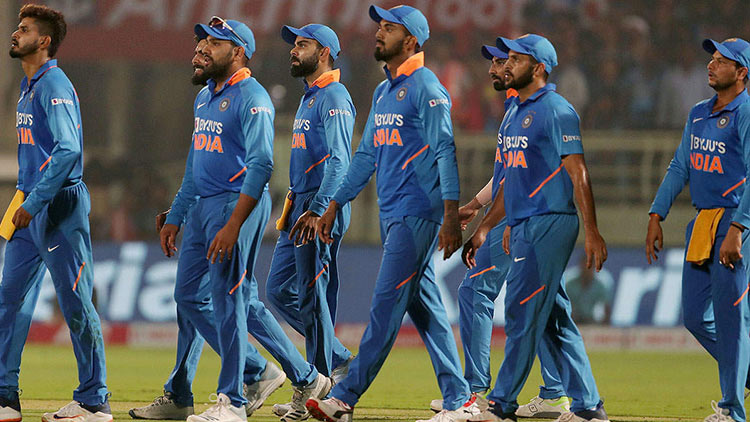 The Board of Control for Cricket in India (BCCI) is among the richest of the Cricket bodies in the world. It is not only known to hold better Tournaments (IPL) but even pay its Cricketers well. If you happen to be a great Cricketer in India, then you can get a quick name, fame, and limitless wealth in many forms. In this "For the Record" article, we are going to take a look at the salary of Indian cricketers.
Every year, BCCI renews the contracts of players representing the National Team. And the recent appraisal saw the salaries of Indian players increasing by 25%. Players under the top A+ Category saw an increment from Rs.3 crore to Rs.7 crore. Such a huge change in their pay structures makes them the richest players globally.   
Virat Kohli is now the Captain in all formats of the game – Tests, ODIs, and T20is. After the exit of India from the 2019 World Cup, the squad saw many changes. Based on their performances, Hardik Pandya has been given B Category Contract and KL Rahul has been given A Category contract.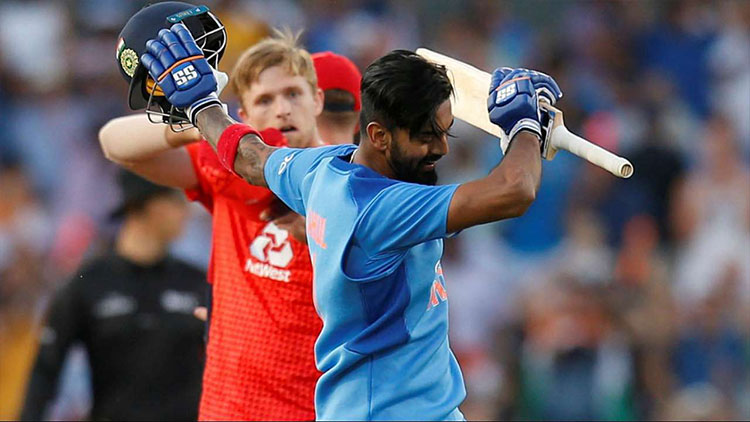 Other than their salaries, Indian Cricketers are also paid additionally. It is if they win an ICC Tournament. BCCI may not include all players in the contract that it does with players for a year. But they may be called for a Series.
The Team that is selected for a Test game earns $22,000 per player. The Skipper always gets a bit more than others. The Test match Salary of Virat Kohli is always more than other regulars of the Indian Cricket Team. Some players are also included in the Team only as per the format of the game and not for all.
Each Team India member takes home $8,700 and $4,300 while playing in ODIs and T20is. The contract may see new changes in the Salary structures of players in June-July.
When it comes to bonuses and prize money for winning a Tournament, 25% of the Prize money is shared between staff and players. The rest of the money is used for the development of the Indian Cricket.
Players who score big against known countries (i.e – Pakistan) receive extra bonus money along with the regular fees. It is also true for pacers/bowlers who take a hat trick or a 5-wicket haul.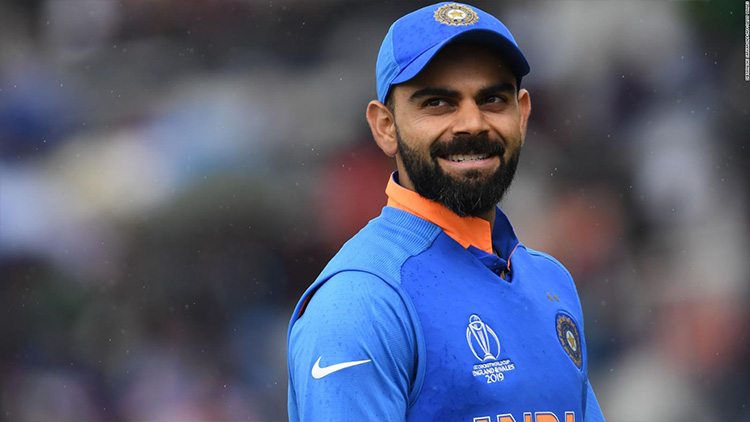 Payments for playing in a Test/ODI/T20
Rs.15 lakh per game is given to players for featuring in a Test.
They get a total of Rs.6 lakh for playing in a One-day International.
The payment for battling out in a T20 game is Rs.3 lakh.
January 2020 had big news about the pay structures of Men and Women Indian Cricketers. It was the time when central contracts were given away by the BCCI.
However, the shocking part was the exclusion of the World Cup-winning Captain. Yes, Mahendra Singh Dhoni was not given any contract.
Mahi has been on a hiatus after his heartbreaking run out Vs Kiwis in the World Cup Semi-Final. Everyone is waiting for the legendary Cricketer to make a comeback. But that is still in the womb of the future.
But the central contracts in 2020 also had some other noticeable elimination. Dinesh Karthik, Khaleel Ahmed and Ambati Rayudu were included in the list in 2018-2019.
But this time, they could not find a place! But there were also 6 new players who managed to make the cut. On the other hand, 2 players were upgraded to an upper grade.
Overall, a total of 27 players were placed in 4 categories by the BCCI. It was as per their seniority and performances. Have a look at the categories and payment slabs of BCCI:
| | |
| --- | --- |
| Grade | Salary |
| Grade A+ | Rs.7 crore per year |
| Grade A | Rs.5 crore per year |
| Grade B | Rs.3 crore per year |
| Grade C | Rs.1 crore per year |
3 players managed to get A+; while 11 players were given A. Grade B has 5 players with Grade C having 8.
Take a look at the 27 players, along with their categories and pay structures. The contract is valid between October 2019 and September 2020.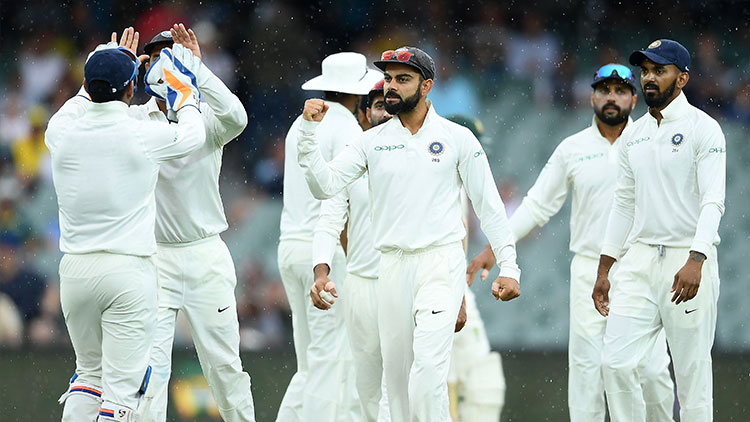 Indian cricket players salary list as per the Grades
Grade A+ – Indian cricket players salary list
| | |
| --- | --- |
| Grade A+ Players  | Salary |
| Virat Kohli | 7 Crore |
| Rohit Sharma | 7 Crore |
| Jaspreet Bumrah | 7 Crore |
Grade A – Indian cricket players salary list
| | |
| --- | --- |
| Grade A Players  | Salary |
| Ravichandran Ashwin | 5 Crore |
| Ravindra Jadeja | 5 Crore |
| Ishant Sharma | 5 Crore |
| Bhuvneshwar Kumar | 5 Crore |
| Rishabh Pant | 5 Crore |
| Ajinkya Rahane | 5 Crore |
| Mohammed Shami | 5 Crore |
| Cheteshwar Pujara | 5 Crore |
| KL Rahul | 5 Crore |
| Shikhar Dhawan | 5 Crore |
| Kuldeep Yadav | 5 Crore |
Grade B – Indian cricket players salary list
| | |
| --- | --- |
| Grade B Players  | Salary |
| Yuzvendra Chahal | 3 Crore |
| Wriddhiman Saha | 3 Crore |
| Umesh Yadav | 3 Crore |
| Hardik Pandya | 3 Crore |
| Mayank Agarwal | 3 Crore |
Grade C – Indian cricket players salary list
| | |
| --- | --- |
| Grade C Players  | Salary |
| Shreyas Iyer | 1 Crore |
| Kedar Jadhav | 1 Crore |
| Deepak Chahar | 1 Crore |
| Hanuma Vihari | 1 Crore |
| Manish Pandey | 1 Crore |
| Navdeep Saini | 1 Crore |
| Washington Sundar | 1 Crore |
| Shardul Thakur | 1 Crore |
Vital points that affect Indian players salary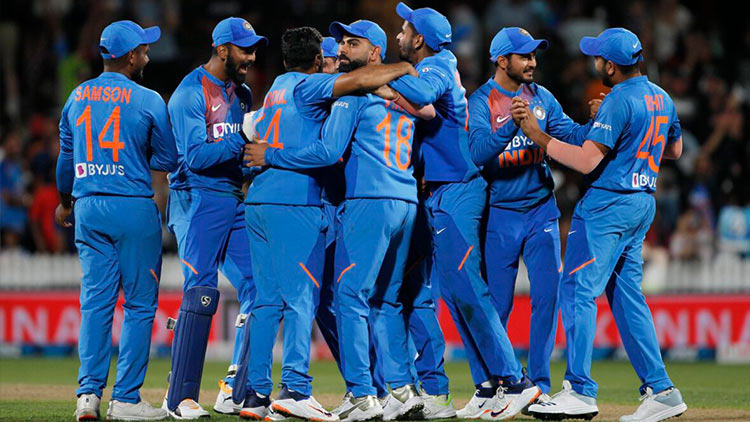 The essential part that you need to note is that the contract money and fees for each match are not paid together. A batsman gets Rs.5 lakh bonus for scoring a ton in either a Test or an ODI game. And it has nothing to do with the grade that a centurion may be placed earlier in.
When a bowler takes a fifer, he gets Rs.5 lakh as the bonus. On the other hand, Rs.7 lakh is awarded for scoring a double century.
BCCI also offers bonuses, and it's based on the performance of the Team.
If someone scores a 50 or a hundred Vs a noted opposition, then a 30-60% hike in the salary is offered.
Different bonuses are given for different performances. The Board also provides pension to a player on retirement.
It takes us to the conclusion the Cricket in India has more money than other sports. It is a reason why leading corporates look to sponsor more players and Series in Cricket.