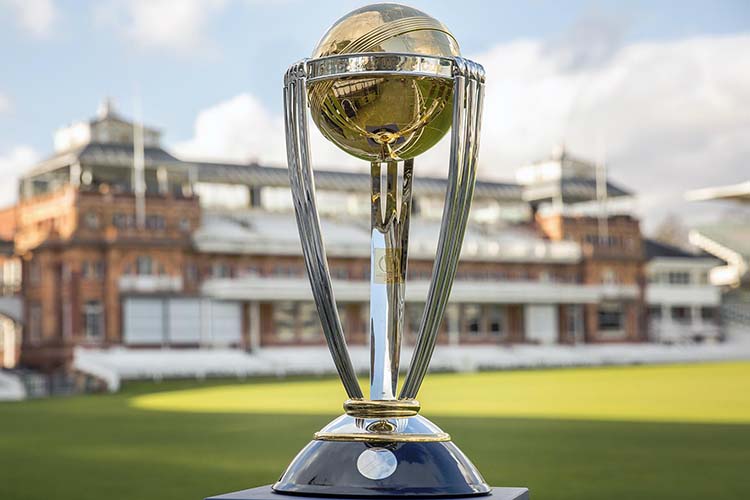 All of it began in 1975 when Dennis Amiss (England) scored the first century of the first-ever World Cup tournament and established a landmark in cricket, for generations to come. Every next tournament, a new name was etched in the list of legends in this regard.
This shows us that the importance of the tournament has been greatly amplified over the years. The 100 run benchmark dramatically boosts the confidence of a player. The genius cricketers who made the record sheets spreading from 1975 to 2015, are listed below.
11. 2015 World Cup: Aaron Finch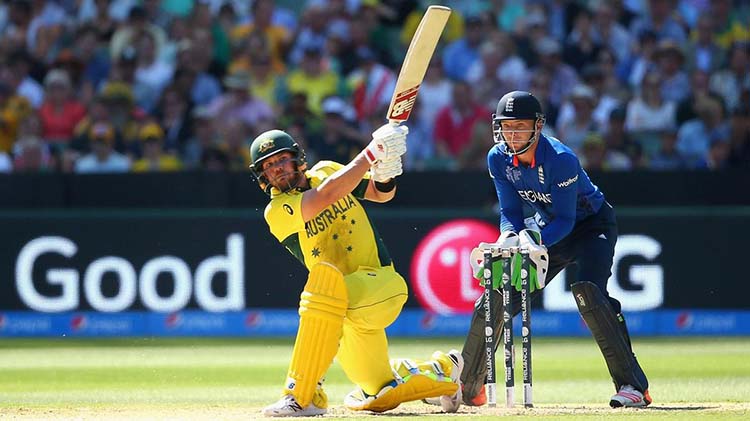 Aaron Finch opened for Australia against their arch-nemesis England. He scored his 6th One Day International (ODI) Century that was felt across Melbourne for its stature. Aaron Finch made a tremendous 100 runs partnership with the captain; George Bailey and 57 runs partnership with David Warner. Right-handed Batsman scored a total of 135 runs for only 128 balls, before getting run out trying to get a needless single. Finch's efforts made way for Australia and he received a well-deserved "Man of The Match" award.
10. 2011 World Cup: Virender Sehwag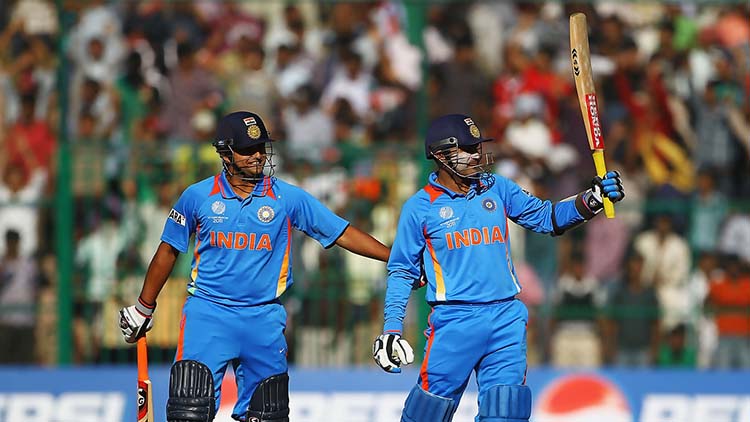 Right-handed Virender Sehwag is known as the most destructive opener ever in the history of cricket. He smashed an amazing century against Bangladesh in just 94 balls that rocked the Sher-e-Bangla National Stadium. India dominated the match since beginning and Sehwag scored a total of 175 runs in just 140 balls. India closed out the spectacular with 370 runs while Bangladesh managed to take 4 wickets. Virat Kohli also played a marvelous helping role by scoring 87 runs and putting India to an advantage. India got off to a wonderful start in the tournament and ultimately won a long-awaited World Cup after 28 years of fortitude.
9. 2007 World Cup: Ricky Ponting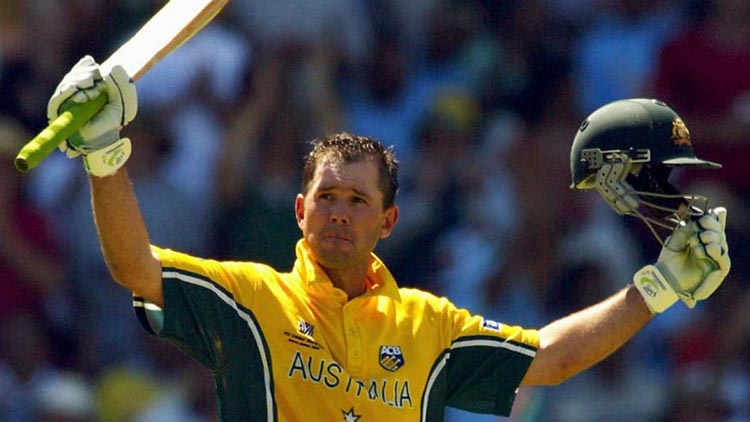 A two-time World Cup winner, Ricky Ponting is regarded as one of the greatest batsmen of all time. Ponting led Australia during its golden era (2004 – 2011) and he is still considered the most successful captain of all time. As he notched a decisive century in 2003 World Cup final. The Punter started from where he left. He opened the first match of the 2007 World Cup against Scotland and sealed it with a century. Australia went en route for its unparalleled third World Cup by accumulating 334 runs off of 6 wickets. Ponting stole 113 from just 93 balls to help Australia win with a huge 203 runs margin. Ponting was able to score 539 total runs in the 2007 World Cup.
8. 2003 World Cup: Brian Lara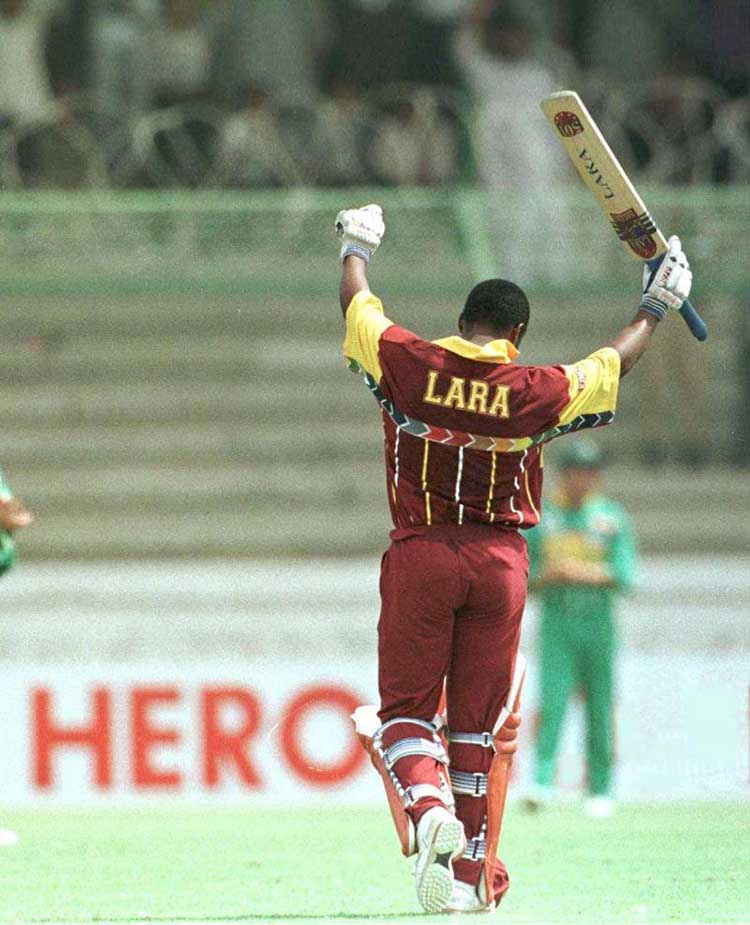 Even a person who doesn't follow cricket, knows the name of Brian Lara, an expert batsman of his generation. Even after his retirement, his ability to change the direction of the game is highly appreciated by the pundits of cricket to this date. Rarely, West Indies bested South Africa on the pitch but Lara gave an inspiring performance by scoring the first century of 2003 World Cup. The match was surely meant to be a piece of Brian Lara's classics collection. He helped his team to cause a thrilling upset at the expense of South Africa by three runs. Lara scored a total of 116 runs in this match and 248 in the whole tournament. However, West Indies only managed to win three matches so they were automatically knocked out from the tournament.
7. 1999 World Cup: Sachin Tendulkar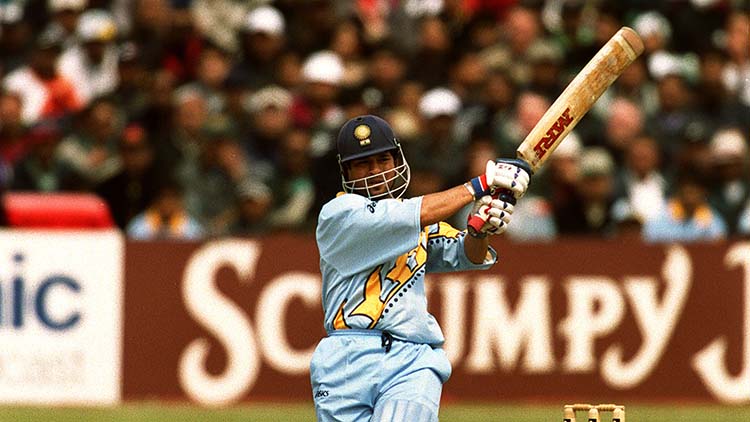 The reason that makes The Master Blaster the best cricketer in the world is the fact he carried the love of billions whenever he suited up for his nation over a period of two decades. Tendulkar was the first to score a century in 1999 World Cup against Kenya. Tendulkar generated excellent numbers, a 140 of off 101 balls despite the fact that he just lost his father 2 days ago. After completing the century, he looked up to the sky and thanked his father while thousands of people were giving him a standing ovation. Unfortunately, India was knocked out later in the tournament but Tendulkar managed to collect 253 runs in total.
6. 1996 World Cup: Nathan Astle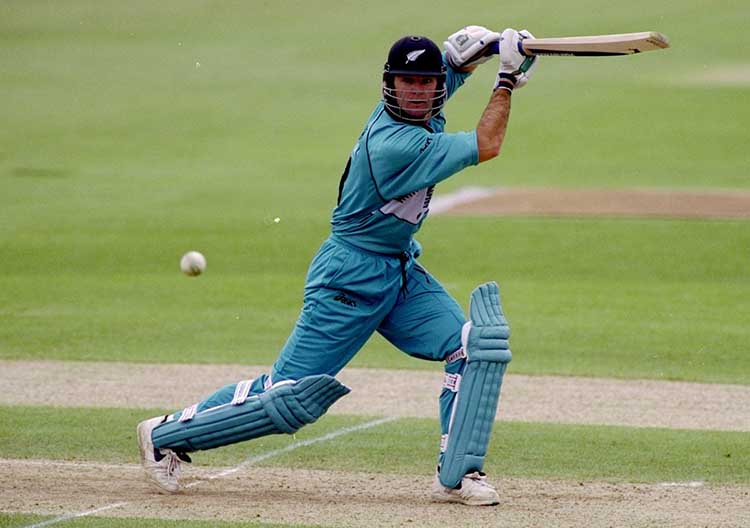 Right-handed batsman, Nathan Astle scored the first century of his career which was also the first century of the 1996 World Cup. He played a satisfactory inning when his teammates were not able to perform as much. The lone century from Astle was the reason Zealand defeated England by 9 runs, scoring a total of 239 runs. He received a Man of the Match award for his performance. However, New Zealand was defeated in the quarterfinals by Australia.
5. 1992 World Cup: Martin Crowe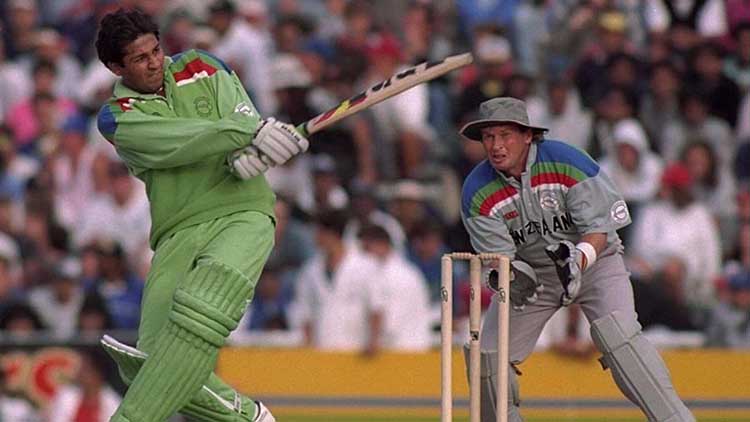 Deceased New Zealand's captain, Martin Crowe alongside Mark Greatbatch outperformed everyone in the entire World Cup tournament of 1992. The Kiwis had low visibility before the 1992 World Cup but Crowe changed that made a century against their arch-nemesis Australia. His innings were the major factor in Australia's upsetting defeat by 37 runs. Crowe's century came after 134 balls in this heated match and New Zealand finished with 248 runs for 6 wickets. He was rightfully awarded the 'Man of the Match' as well as the 'Man of the Series' after summing up 456 runs in total.
4. 1987 World Cup: Javed Miandad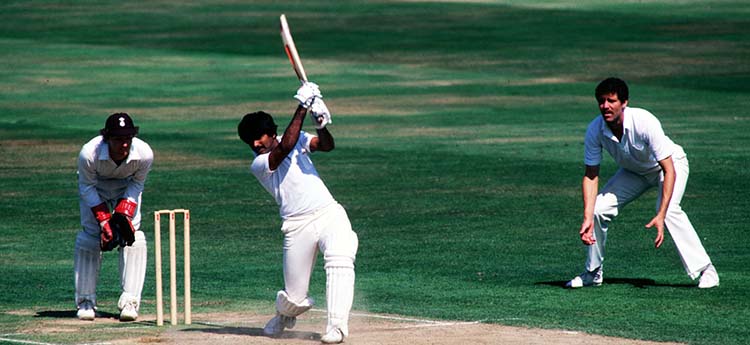 Javed Miandad is the batsman with the most unique set of skills. He has turned the tables in match more times than you can count. This Pakistani legend made century in the first match of the 1987 World Cup against Sri Lanka. He scored 103 off 100 balls. Due to that century, Pakistan won against Sri Lanka Miandad received a well-deserved; 'Man of the Match' award. His total runs in the tournament were 274 runs. Australia eventually defeated Pakistan in the semi-finals and proceeded to win another World Cup.
3. 1983 World Cup: Allan Lamb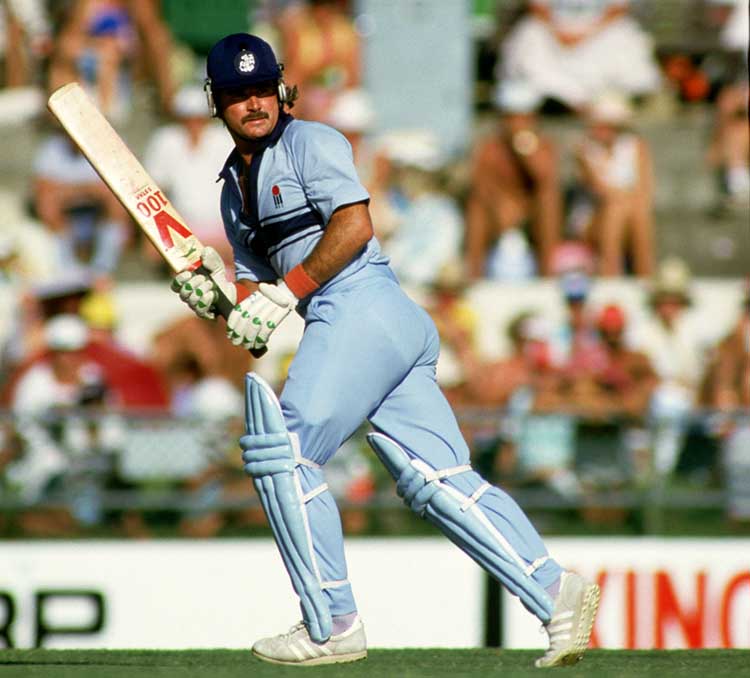 Allan Lamb scored the first century of the 1983 World Cup against New Zealand. Allan made 106 runs off of 105 and caused a major win over New Zealand. However, his team was defeated in the semi-finals by India, who took their revenge from last year's World Cup. Allan Lamb was able to score only 278 runs in this tournament.
2. 1979 World Cup: Gordon Greenidge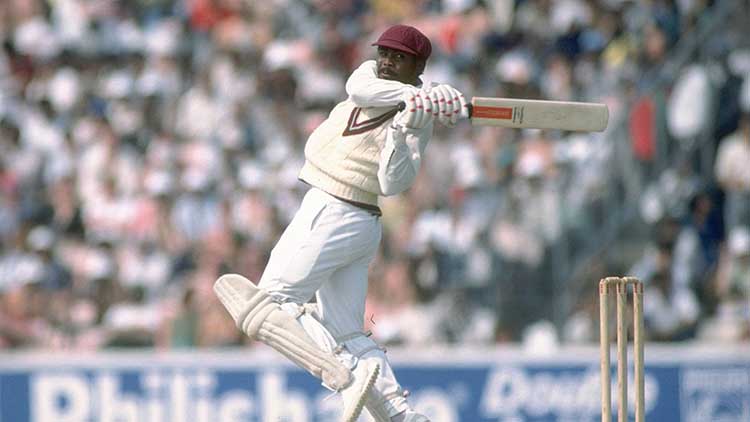 One of the most hard-hitting batsmen, Gordon Greenidge didn't go easy on India in the 1979 World Cup. He became the second player to score the first century in the World Cup. India was completely humiliated by losing to West Indies by 9 wickets. Gordon scored first century of this World Cup in 153 balls. A target of 191 was easily chased by the amazing century. Gordon closed the 1979 World Cup as the Top Scorer with 253 runs including a century and two half-centuries.
1. 1975 World Cup: Dennis Amiss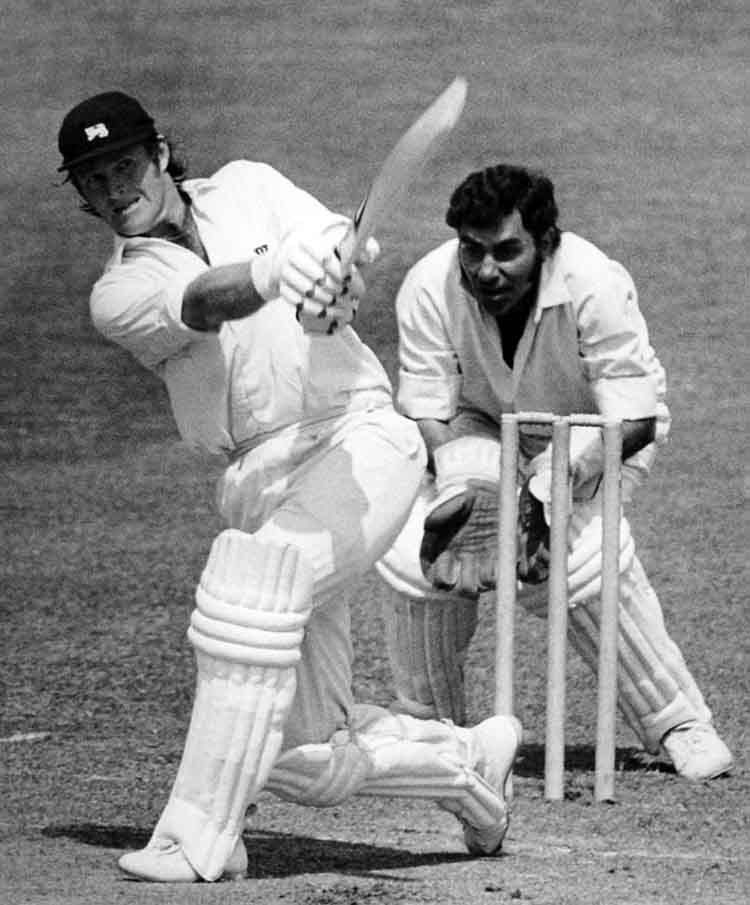 This is not just a century; this is a legendary event that happened at the very first match of the 1975 World Cup. People witnessed the first-ever century in World Cup history. The right-handed opener, Dennis Amiss scored the century at an excellent run rate that loaded up 334 runs to put England on a path to victory. He scored 137 runs from only 147 balls. In the final match, he scored 243 runs in total 4 innings that he played in the first World cup. He was Top Scorer of the entire World Cup tournament but it was West Indies who we victorious by defeating England in the final match. There should be no shame or regret as the West Indies were on a roll that wasn't going to stop that year.