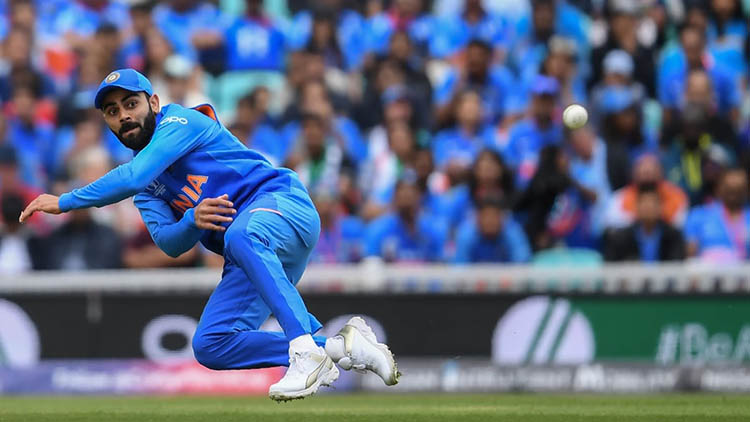 In this "For the Record" article, we will discuss the top 10 Fielders in Cricket History & find out which player is the best fielder in cricket World.
After Football, Cricket is the 2nd most followed sport in the world. For many fans, especially in the sub-continent, it is no more a sport, but an emotion. The sport binds everyone emotionally irrespective of their religions, languages, and boundaries.
But after having said, Cricket has only 2 major aspects – bowling and batting. The bowlers keep taking wickets by bowling some amazing swinging and spinning beauties. On the other hand, batters hit balls out of the park and send fans into celebratory modes. But one thing that has not been given its due is – Fielding.
They say that catches win matches. And that's why fielding has its role in winning games. It has been proven many times with some brilliant catches.
Kapil Dev taking a stunner in the Final of the 1983 World Cup is the perfect example. Even Jonty Rhodes's amazing run out in the 1992 World Cup was another fantastic moment of Cricket.
Earlier the availability of fit players was ignored in Teams. But Teams are now stressing on having players who can save boundaries and take unbelievable catches.
MS Dhoni is one such player who started the trend of having fit players in the Indian Cricket Team.
In the same context, let's check out best 10 fielders that the world of Cricket has seen so far:
Top 10 Best Fielders in Cricket
#10 Brendon McCullum (New Zealand)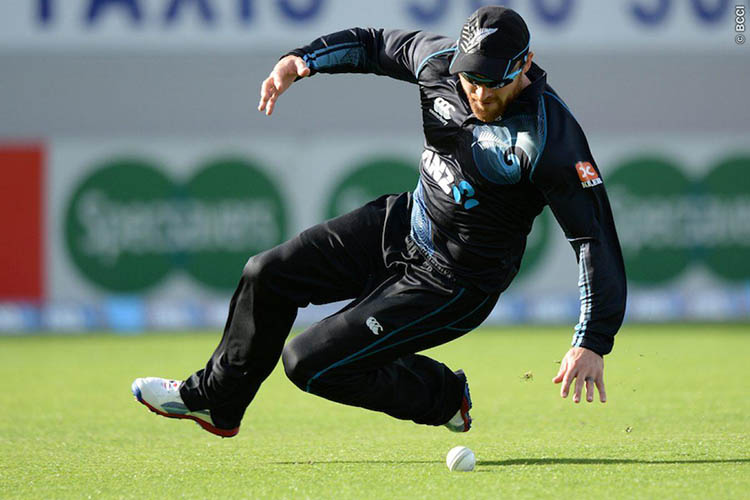 Brendon McCullum is regarded as one of the best batsmen in New Zealand Cricket. But he is also one of the fit ones who have done wonders on the field with his fielding. He is known for behind the wickets catches. He has a total of 457 dismissals in the role of a wicketkeeper and fielder.
#9 Herschelle Gibbs (South Africa)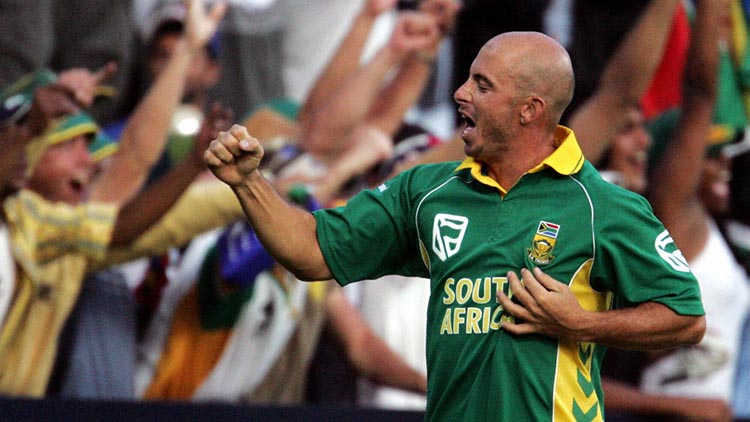 For South African Cricket, Herschelle Gibbs was one of the greats of the game. He also was an avid Rugby player. And that had made him super athletic at the short mid-wicket. He used to throw sharply and take stunning catches. He was the 3rd most significant Proteas fielder after Jonty Rhodes and Colin Brand. He is one of South Africa's best fielders in cricket. The former South African batsman took 108 catches in ODIs and 94 in Test Cricket. Gibbs also happens to be the only player to have hit 6 sixes in an over in ODI as well as in the World Cups.
#8 Steven Smith (Australia)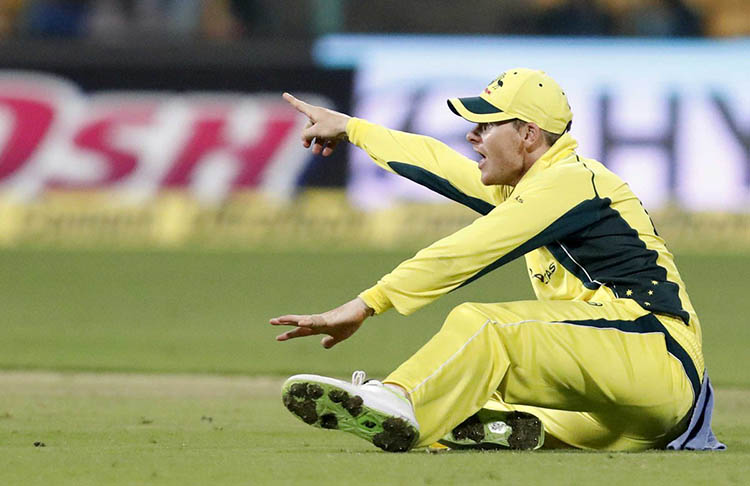 There is no doubt that the Former Captain of Australia is one of the best batsmen globally. But one fact that you may not be aware of is that he is also very fast on the field. His acrobatic fielding style keeps even the best batsmen wary of stealing runs where he is fielding. As of September 2019, the right-handed batsman has 108 catches in 68 Tests, 65 in One-Dayers and 18 in the shortest format of the game. In one of the games in IPL, he managed to take a 'beauty' in the deep. Smith went mid-air and saved a six that was hit by Yusuf Pathan.
#7 Trent Boult (New Zealand)
You may be aware of the bowling heroics of Trent Boult. How he can scare a batsman in seaming New Zealand conditions is not unknown! But it may not be known to you that he is also an exceptionally fit fielder. And that's why we have given him the 7th spot in our list of the best fielders in cricket. Yes, he may not have taken many catches. But if you talk of quality, he passes with full marks. The flying catch that he took against West Indies clearly highlights the quality of his fielding skills.
#6 Kieron Pollard (West Indies)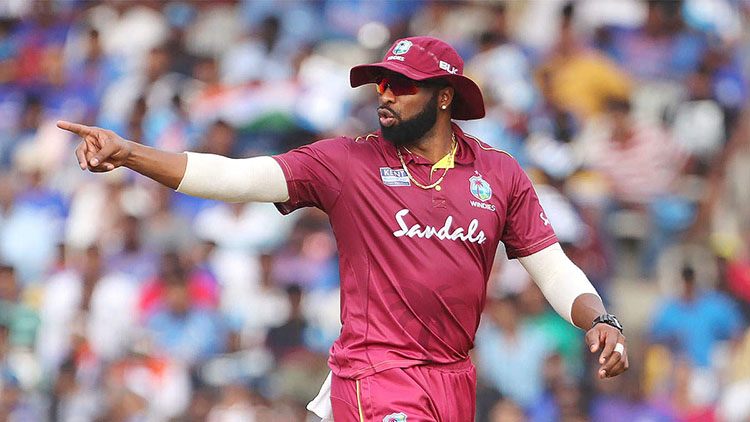 You may not believe that we included Pollard at the number 6 place on this list. Yes, he may not be the quickest one out there. But he is surely one of the swiftest. He loves catching the ball with just one hand while it looked certain to cross the boundary. And it is a magic moment. In a game, West Indies' Kieron Pollard literally went into the air out of nowhere and took a blinder. Even when he landed on the ground, he had the balance of not falling onto the boundary ropes. This incredible display of composure, which was his best till date, was received with a standing ovation from the jaw-stuck crowd.
#5 Virat Kohli (India)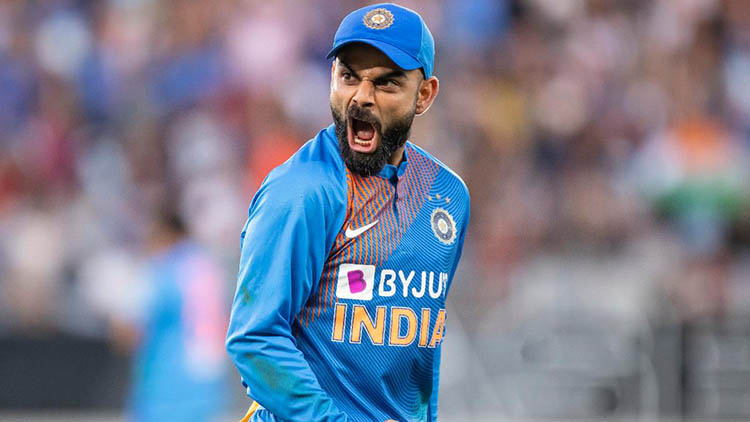 The Indian skipper Virat Kohli is one of the best batsmen in the modern-day Cricket. The way he bats and manages to score runs even in extreme conditions makes him the best. With Kohli leading from the front, the Indian Cricket Team has managed quality transition. Fitness is one parameter that is seen by today's Coaches if you want to be in a playing XI. And Virat leads the show here! He is super active in the field and is also the fittest Indian Cricketer currently. He has been regularly involved in multiple run-outs and has taken mesmerizing catches in ODIs, Tests, T20Is, and even IPL. The best example is when he took the catch of Dinesh Karthik during a 2019 IPL game. Kohli works hard on his body, to save runs and to be on the top of the game. And that's what keeps him going all-outs and giving his 100% to a match.
#4 Ravindra Jadeja (India)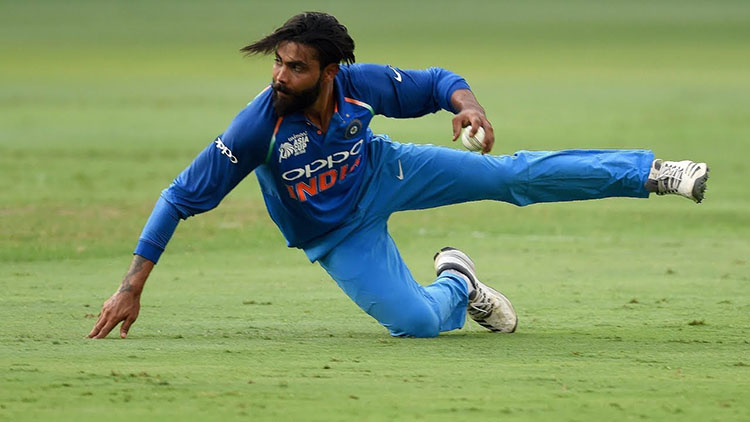 Ravindra Jadeja is India's superman when it comes to fielding, and you can also call him India's Jonty Rhodes. Even when there is the best combination of the world batting, they always give a second thought to stealing runs off where Jadeja is fielding. He is among the best fielders today. He has gained the appreciation of all with his prowess to taking stunning catches in the deep. Jadeja also loves making opposition batsmen run out. Most of his throws from deep are right on the money. The run out of Pakistan's Shoaib Malik in the Champions Trophy was the game-changing moment.
#3 AB De Villiers (South Africa)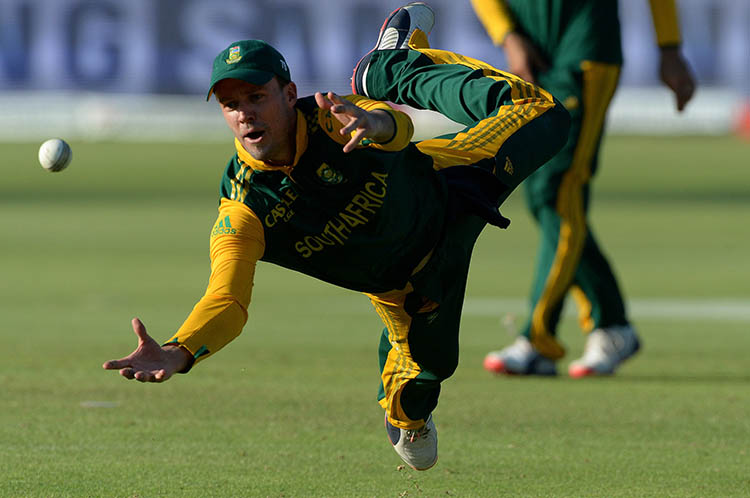 The Mr 360 of Cricket is known for his exemplary and hard-hitting batting style. But one thing that you may not know is his ability to field amazingly. He is an agile fielder with quick reaction time. And that makes him one of the best fielders today. He is enthusiastic about the field as he had played Hockey, Tennis, and Swimming earlier. ABD has taken as many as 217 catches in his 13-year career. It is more because he has also played as a wicketkeeper.
#2 Suresh Raina (India)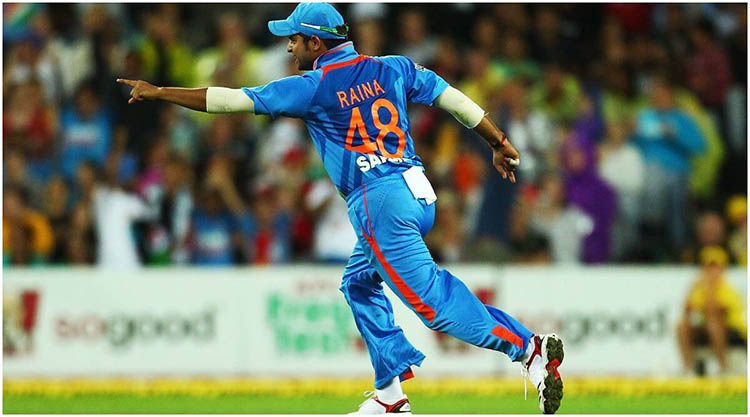 Are you amazed to see Suresh Raina on the 2nd spot in this covered list? We are not! It is because he has been an exceptional fielder over the years. He can be regarded as India's best fielder in cricket. Suresh made his debut in 2005 and has managed to be one of the eminent personalities in the field. The southpaw has taken 102 ODI catches and 86 IPL catches. It has helped him emerge as one of the greatest fielders other than being a top-class bat. His award of 'Best Catcher' in the Indian Premier League for 2 years on the trot says much about his fielding caliber. Raina has not been able to play in the Indian colors for long. But that does not mean that he did not have valuable contributions in the field. He is sure to be considered as one of the greatest ever fielders that the game of Cricket has ever seen. In a recent interview, the legendary Jonty Rhodes told me that he was a Suresh Raina fan. "I have been a big fan of Raina ever since he started his stint in the Cricket." Rhodes was stated as saying to the ICC website. He went on to add more "I am aware of the pitch conditions in India. When he dives and practices, the weather is also hot. But even then, he does not give it a second thought if he should go for it or not."     
#1 Jonty Rhodes (South Africa)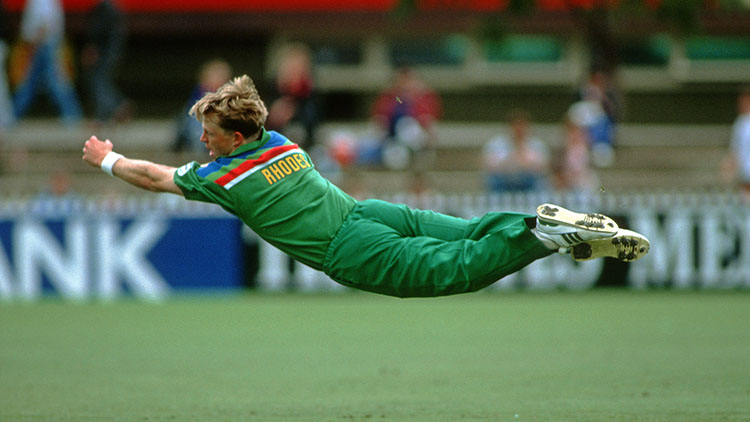 And here he is – as expected – Jonty Rhodes – still the world's best fielder ever in the game of Cricket even after retiring. And it is a rare feat that not all can boast of. He used to field at the backward point region, and it is one of the difficult places in the field. It is because the fielder gets the minimum time to react to a shot that is traveling. Rhodes went on to master the art of making his judgments right. And that's what helped him become the best fielder in the world. Such was his devotion that his action used to defy Science's rules. Rhodes used to go in the air to pluck the ball like a flower, and it looked so amazing. Jonty has the world record of taking the most number of catches – 5 for non-wicketkeepers in a single WC game. It was not the only thing that left everyone in awe! Jonty was even like a live wire in inflicting run-outs. The Inzamam Ul Haq's dismissal in the 1992 World Cup game is the perfect example. Rhodes came from the point like a bullet and went in the air like a bird. And then he dislodged the stumps! That remains the most stunning display of run-outs in the history of Cricket.