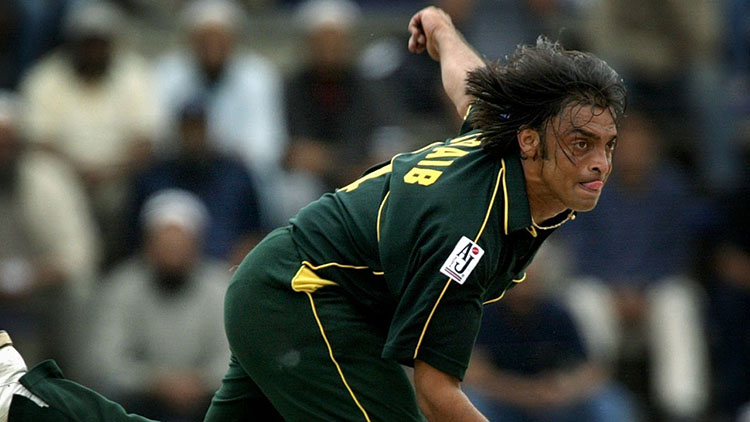 In Cricket, Bowlers use a variety of skills and tactics to beat the batsman and get their wickets. But there are some bowlers in International Cricket who just use speed to take their opponent's wickets. Simply the name of these bowlers used to send chills down the spine of batsmen. Today we are going to talk about some of the fastest bowlers in International Cricket.
Today we'll list some of the most famous fast bowlers and their fastest deliveries in Cricket. To find out, who was the faster of them all – Brett Lee or Shoaib Akhter? Let's check out 10 fastest bowlers that ruled Cricket for many years in this post!   
Top 10 Fastest Delivery in Cricket
#10 Shane Bond – New Zealand – Fastest Ball – 156.4 KMPH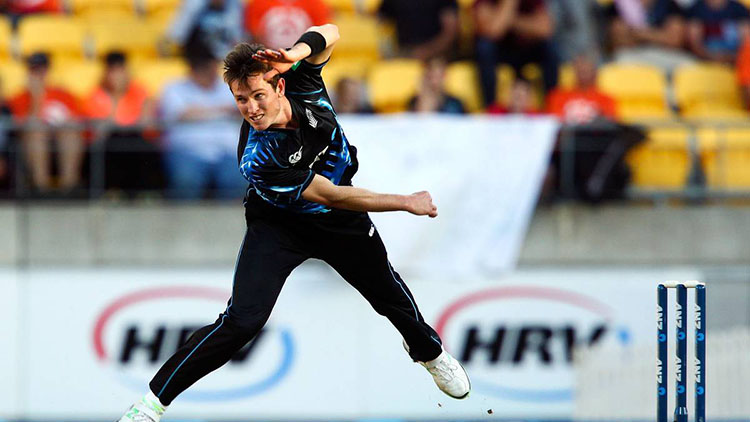 On the bottom of this list, we have the talented New Zealand bowler Shane Bond. He was a force to reckon with, when he arrived in the International Cricket scene. But, injuries sabotaged his career. Still, Bond went on to take many wickets over his Cricketing career. And many batsmen considered him as an absolute threat to face. Shane Bond bowled his fastest ball that clocked 156.4 KMPH in a 2003 ICC Cricket World Cup match.
#9 Mohammad Sami – Pakistan – Fastest Ball – 156.4 KMPH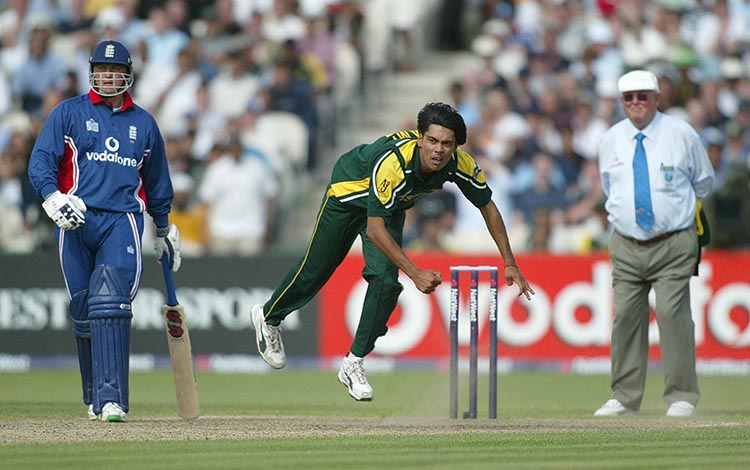 Pakistan has always been a country that has produced some noticeable crop of fast bowling sensations. And Mohammad Sami was one of them. Sami made a mark early on in his career, but he could not play a long inning. It was due to injuries and poor form. The bowler bowled his fastest delivery of 156.5 KMPH in April 2003 Vs Zimbabwe.
#8 Mitchell Johnson – Australia – Fastest Ball – 156.8 KMPH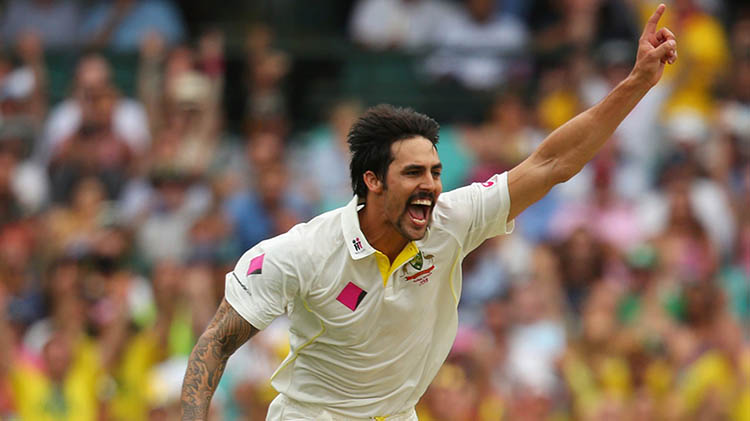 Mitchell Johnson is one of the greatest Australian speedsters to find a place in this coveted list of top 10 fastest bowlers. He has a liking towards bowling against English batsmen. And that's why Mitchell Johnson's fastest delivery was also against England – 156.8 KMPH at MCG in December 2013.
#7 Fidel Edwards – West Indies – Fastest Ball – 157.7 KMPH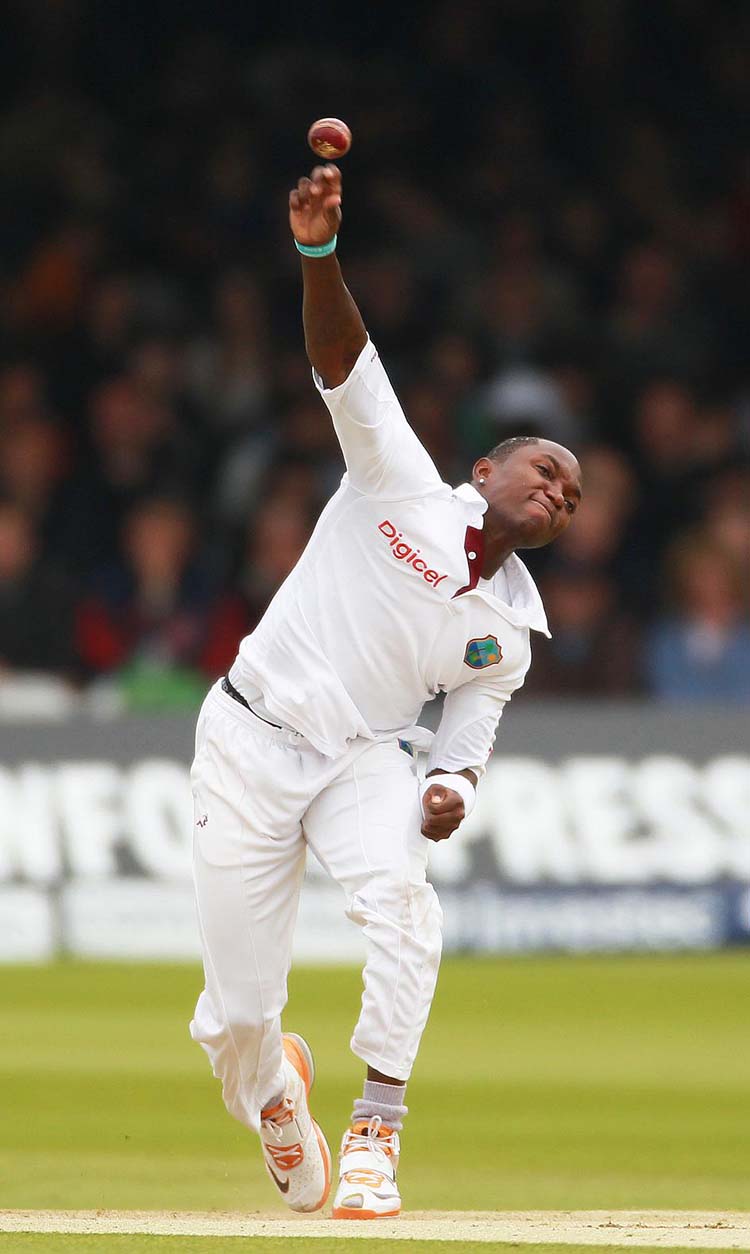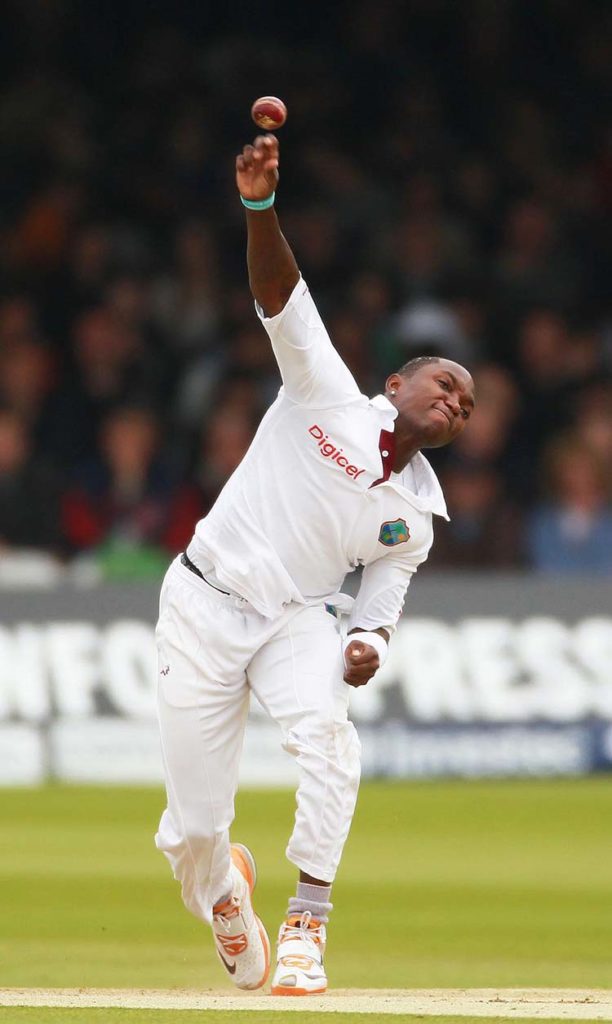 West Indies also has had an excellent record of producing fantastic fast bowlers like Walsh and more. Fidel Edwards happens to be the 2nd fastest bowler to represent Windies. His fastest delivery reached 157.7 KMPH. He did that in a game in 2003 Vs South Africa.
#6 Andy Roberts – West Indies – Fastest Ball – 159.5 KMPH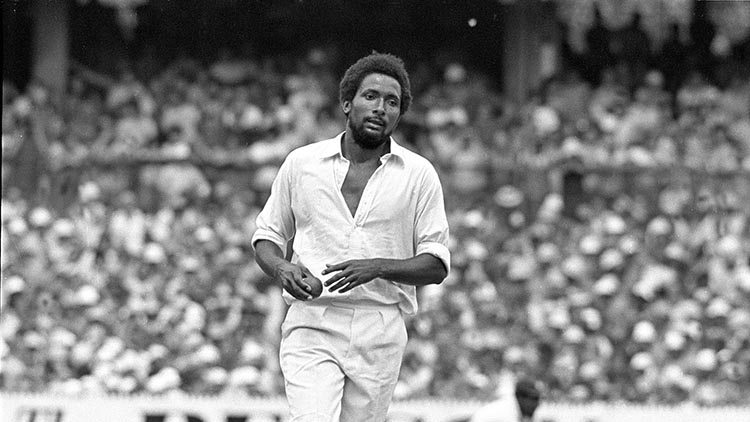 On Number 6, we have another bowler from the Caribbean Nation. His Fastest Delivery reached 159.5 KMPH, way back in 1975 against Australia. He is none other than Andy Roberts – a vital part of the 4-headed West Indian bowling attack in the 1970s. He went down in history as one of the most feared bowlers of all time.
#5 Mitchell Starc – Australia – Fastest Ball – 160.4 KMPH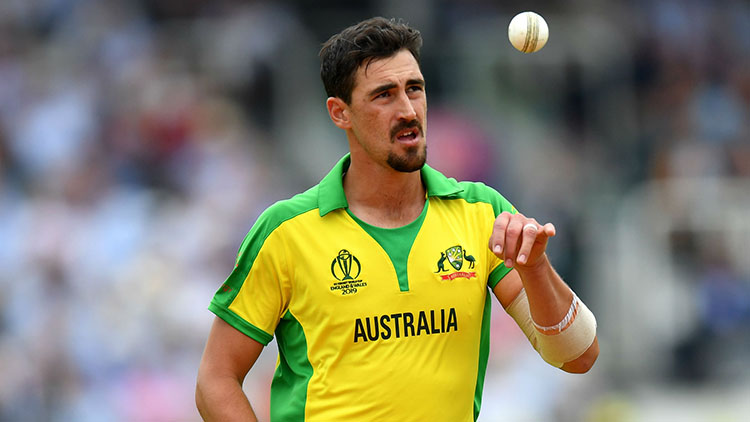 Mitchell Starc has been one of the quickest of the bowlers that Cricket has seen over the years. He is able to make his appearance in this list owing to bowling a storm Vs the Black Caps at the WACA ground. Ross Taylor was the troubled batsman who had to face a tight yet fast Starc Yorker. It became the 2nd fastest ball in Test Cricket. Starc was always known to be a quality bowler with in-swinging Yorkers being his weapons. The surprising part was that Mitchell was not even the fastest of the bowlers to have played for Australia. Also, the quickest delivery at WACA is not against his name, but a bowler who is next on our list.
#4 Jeff Thomson – Australia – Fastest Ball – 160.6 KMPH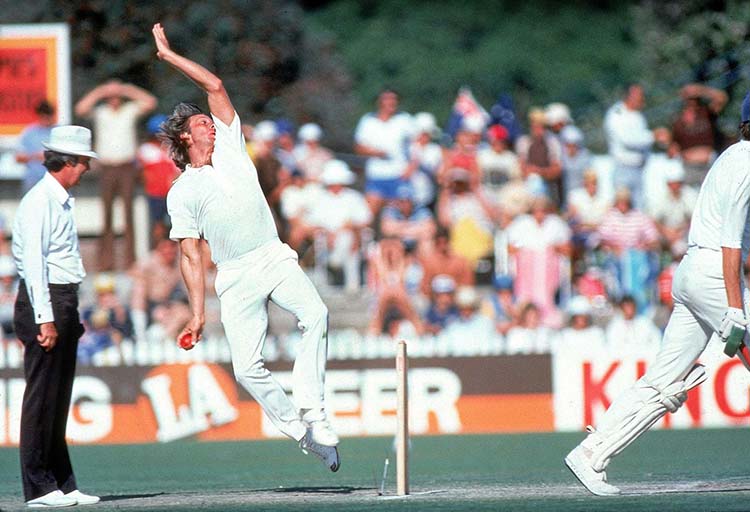 Jeff Thomson was a fantastic bowler who was known for his impeccable speed during the 1970s. He happened to be the fastest playing bowler of his generation. In a match Vs Windies in 1975 at Perth, Thomson bowled a storm that read 160.6 KMPH.
#3 Shaun Tait – New Zealand – Fastest Ball – 161.1 KMPH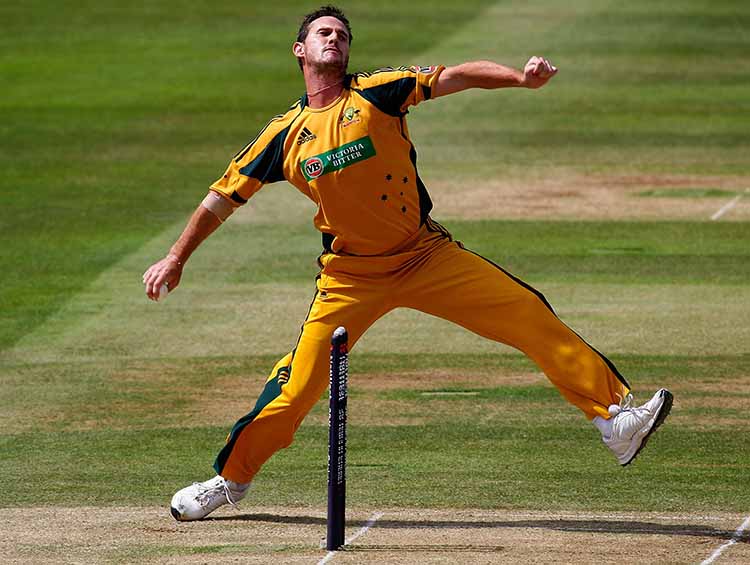 After making his International Cricket debut in 2007, the entry of Shaun Tait was seen with a lot of expectations. It was majorly owing to his fantastic speed. Unfortunately, he decided to call it a day in 2011 only at 28. Tait had to take the harshest decision of his life as his career was marred by occurrences of injuries. He went on to bowl the 3rd fastest bowl in Cricket history Vs England, and it clocked 161.1 KMPH.
#2 Brett Lee – Australia – Fastest Ball – 161.1 KMPH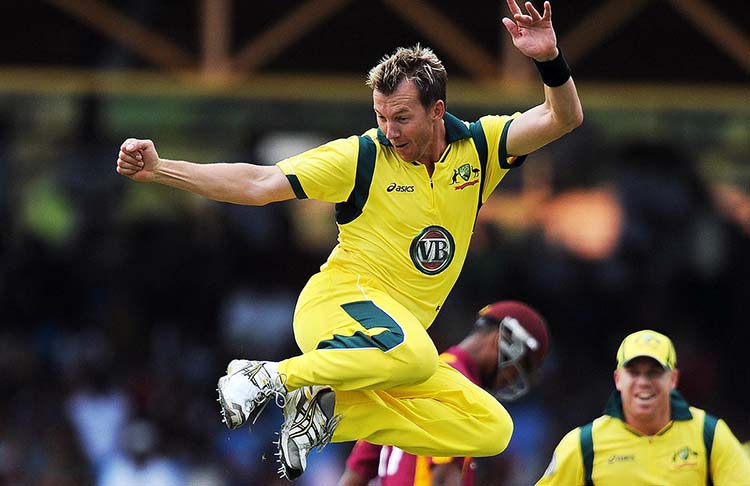 Brett Lee is considered one of the best fast bowlers that the game of Cricket has seen over the decades. He used to be a handy bowler with the wicket-taking ability and unbelievable speed. In a game Vs New Zealand in 2005 in Brisbane, he clocked 161.1 KMPH – the 2ndfastest delivery in cricket ever bowled!
#1 Shoaib Akhtar – Pakistan – Fastest Ball – 161.3 KMPH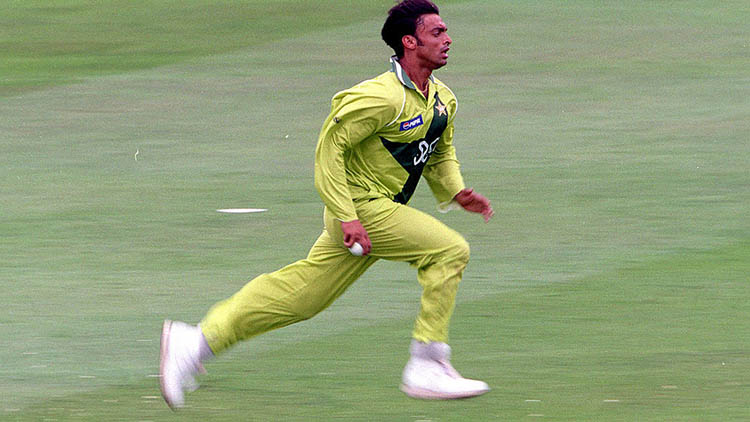 Shoaib Akhtar is the fastest bowler in the world to have played the game of Cricket to date. "Rawalpindi Express' was considered one of the most fearsome speedsters of all time. Shoaib Akhtar holds the record for the fastest ball in cricket. He made that record in a match against England in the 2003 ICC Cricket World Cup Vs England, one of his deliveries clocked 161.3 KMPH. It emerged as the fastest ever delivery bowled in International Cricket. Akhtar used to bowl with a lot of passion as most of his balls used to range between 145-150 KMH. He can definitely be called the world's fastest bowler.
Top 10 Fastest Bowlers in 2020
Earlier we found out who was the fastest bowler in Cricket History! Now to take a look at who is the fastest Bowler right now!
| | | | | |
| --- | --- | --- | --- | --- |
| Rank | Bowler | Delivery Speed (Kph) | Match | Date |
| 1 | Mitchell Starc | 160.4 | Australia vs New Zealand | 10th June 2017 |
| 2 | Wahab Riaz | 149.6 | Champions Trophy | 04-Jun-15 |
| 3 | Pat Cummins | 149.2 | Champions Trophy: England v Australia | 01-Feb-17 |
| 4 | Tymal Mills | 149 | 3rd T20I: India v England | 10-Jun-17 |
| 5 | Shannon Gabriel | 148.2 | 3rd Test: West Indies v Pakistan | 10-May-17 |
| 6 | Jasprit Bumrah | 148.1 | Champions Trophy Final | 18-Jun-17 |
| 7 | Adam Milne | 147.7 | Champions Trophy: New Zealand v Bangladesh | 09-Jun-17 |
| 8 | Liam Plunkett | 147.3 | 3rd T20I: England v South Africa | 10-Jul-17 |
| 9 | Kagiso Rabada | 147 | 3rd Test: England v South Africa | 27-Jul-17 |
| 10 | Umesh Yadav | 146.6 | 1st Test: Sri Lanka v India | 26-Jul-17 |
You are now aware of the fastest bowlers in the history of Cricket. For many more such exciting countdowns/lists in the world of Cricket; stay tuned to KhelTalk!