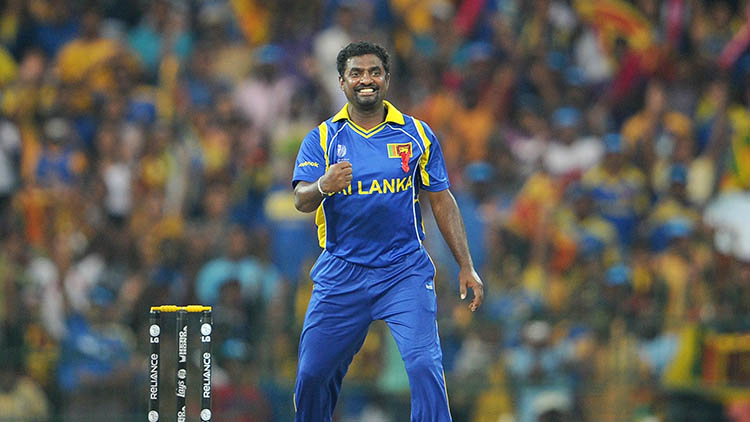 Want to know who is the highest wicket taker in ODI? Then continue reading this article to find out the Top 10 wicket takers in ODI Cricket history.
Cricket has been majorly a batsmen game for ages! Be it Test, ODIs or the shortest format of the game, everyone loves the Cricket ball being hit for 4s and 6s.
It is what keeps fans thrilled. But many a time, even the greatest of the batsmen are dismissed by a swinging delivery or a spin beauty.
Even though Cricket has been a batsmen paradise, it has also given immense scope to quality bowlers to showcase their skills.
There have been instances when bowlers have managed to evoke fear even in the best of batsmen. Remember Brett Lee, Glenn McGrath, Wasim Akram and more?
On that note, how about taking you on a countdown of 10 highest wicket-takers in One Day Internationals? This post enlists them all now!
Top 10 leading wicket-taker in ODI History
#10 Sanath Jayasurya (Sri Lanka) – 323 ODI Wickets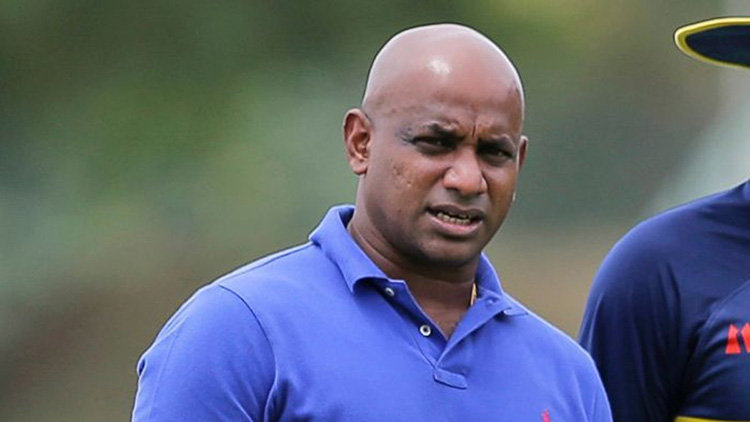 Sanath Jayasurya of Sri Lanka was not only one of the most prolific opening batsmen that bowlers would fear. But he was even a handy slow left-arm bowler. This quality made him one of the best all-rounders who played ODI Cricket. Over this Cricket career from 1989 to 2011, he managed to take 323 wickets with his handy slow left-arm orthodox style. The left-handed batsmen represented the Island Nation in 445 matches and 368 innings. The southpaw bowled 14874 balls and accounted for 11871 runs. His bowling average was 36.75, with an economy rate of 4.78. He is on the 10th Spot in our list of highest wicket taker in ODI.
#9 Anil Kumble (India) – 337 ODI Wickets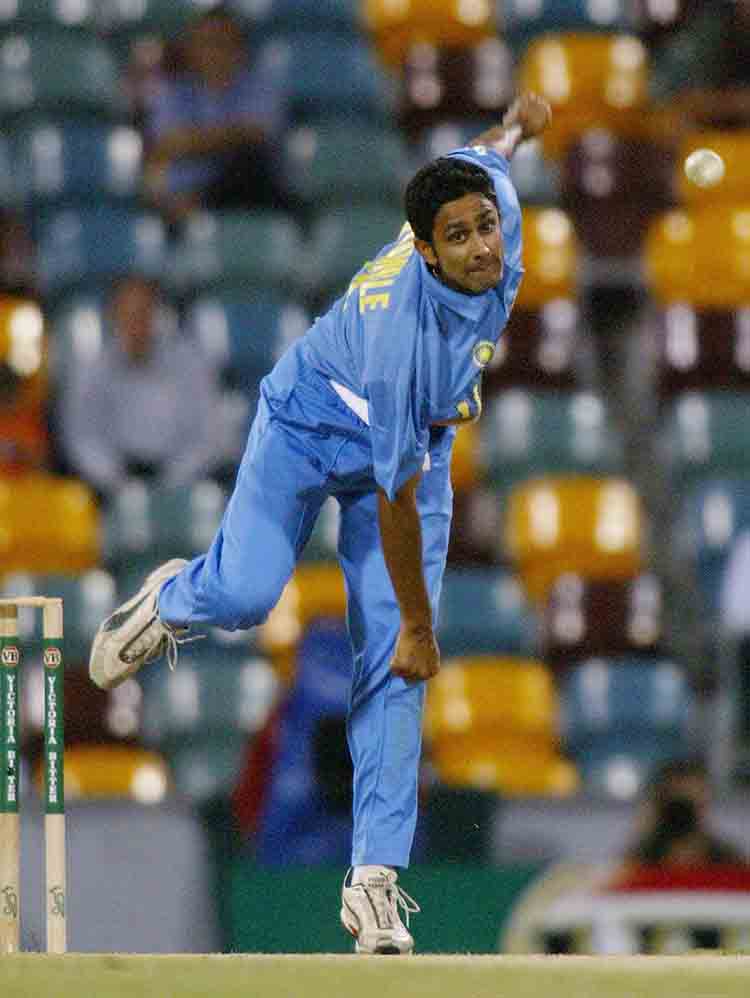 The 9th rank in our list goes to India's right-arm leg break bowler Anil Kumble. He played for India from 1990 to 2007 and was known for his clean performances. Kumble played in 265 innings in a total of 271 ODIs. Anil Kumble went on to take a record 337 wickets with 30.89 bowling average and 4.30 economy rate. Kumble bowled a total of 14496 balls and gave 10412 runs over his ODI career. Owing to his exemplary performances, he was also inducted into the esteemed ICC Hall of Fame.
#8 Brett Lee (Australia) – 380 ODI Wickets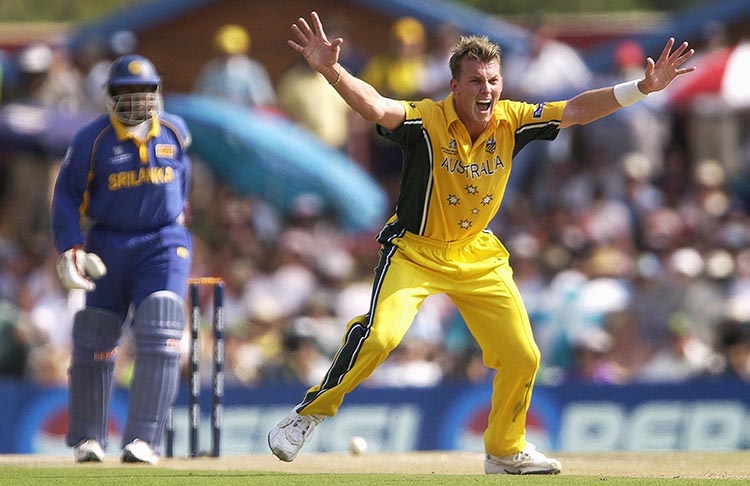 Brett Lee was one of the best fast bowlers that the game of Cricket has seen. His speed and accuracy used to scare even the best batsmen in the business. Lee represented Australia in 217 innings (out of 221 ODIs) and took a huge 380 scalps. His career spanned from 2000 to 2012. He bowled 11185 balls and gave only 8877 runs during this period. Lee's bowling average read 23.36, with the economy rate being 4.76. Brett Lee happens to be 2nd fastest bowler in history behind Pakistan's Shoaib Akhtar. He clicked 161.1 KMPH, while Rawalpindi Express touched 161.4 KMPH.
#7 – Glenn McGrath (Australia) – 381 ODI Wickets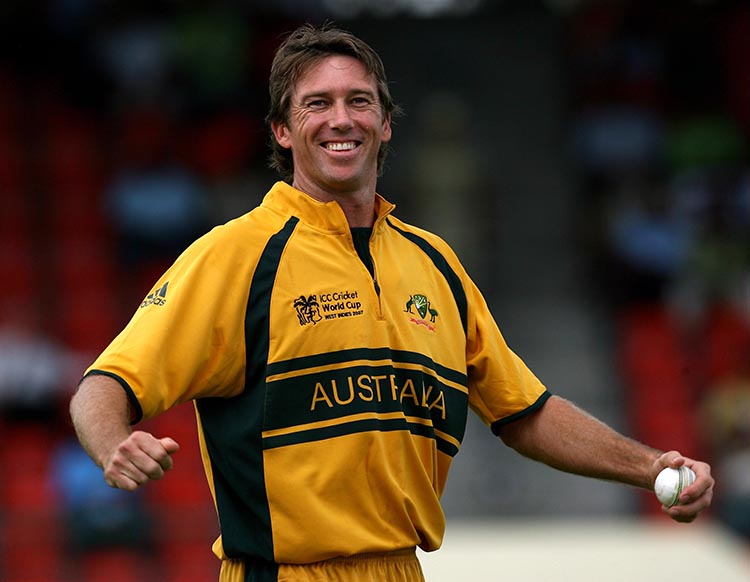 Glenn McGrath was one of the top quality pacers in the world of Cricket with perfect line and length. He went on to take 381 wickets in 248 innings out of 250 ODIs that he played. In a career from 1993 to 2007, the right-arm bowler conceded only 8391 runs in 12970 balls. With an amazing economy rate of 3.88 and a 22.02 bowling average, he contributed immensely to the rise of Australia as a Cricketing power in the 90s.
#6 – Shaun Pollock (South Africa) – 393 ODI Wickets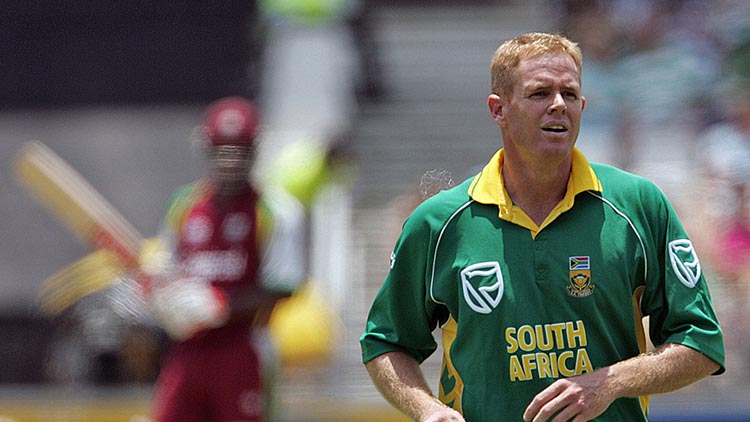 Shaun Pollock, just like Glenn McGrath, was one of the most disciplined medium-fast bowlers in the world of Cricket. The right-arm pacer from South Africa took 393 scalps in 297 innings out of the 303 ODIs. He gave only 9631 runs in 15712 balls in a career from 1996 to 2008. Pollock's economy rate was 3.67, with a bowling average of 24.50. He also used to bat decently and was one of the most recognized all-rounders in ODIs.
#5 – Shahid Afridi (Pakistan) – 395 ODI Wickets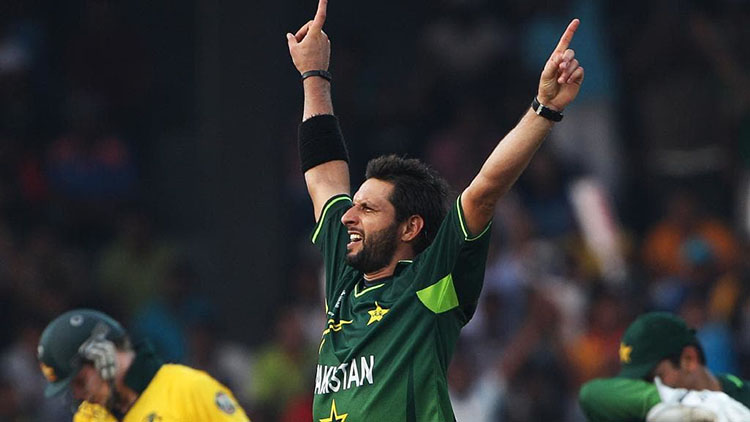 Shahid Afridi was one of the most genuine all-rounders to have played in ODIs. The hard-hitting opener also had an impeccable record as a right-arm leg spinner. While playing for Pakistan during 1996-2015, he featured in 372 innings in 398 games. Afridi conceded just 13632 runs in 17670 deliveries and enjoyed an economy rate of 4.62. He believed that he was a better bowler than a batsman. And his 34.51 bowling average vouched for him.
#4 – Chaminda Vaas (Sri Lanka) – 400 ODI Wickets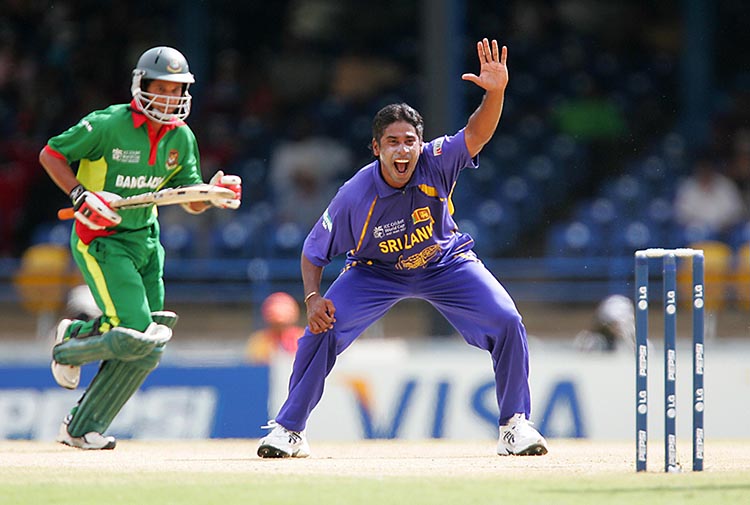 Here is Chaminda Vass, the Sri Lanka bowling Super Star who was famous for his disciplined bowling on the 4th rank. The left-arm bowler appeared in 320 innings out of 322 ODIs and took 400 wickets during 1994 and 2008. Vaas had a bowling average of 27.53 and 4.18 economy rate. He delivered 15775 balls and accounted only for 11014 runs. Chaminda Vaas had a unique record of taking an 8-wicket haul in ODIs – the only bowler to do so!
#3 – Waqar Younis (Pakistan) – 416 ODI Wickets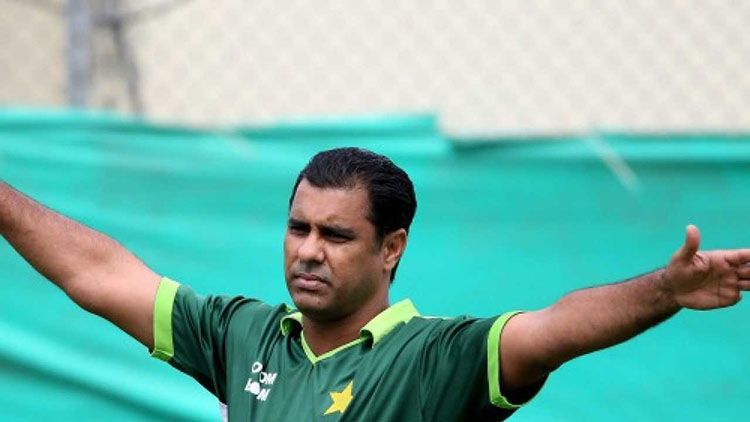 Along with Wasim Akram, Waqar Younis formed a deadly combination in fast bowling for Pakistan. Waqar played in just 258 innings out of the 262 games and yet took a stunning 416 scalps. During 1989 and 2003, he conceded 9919 runs in 12698 balls. With a bowling average reading 23.84 and economy rate of 4.68, the right-arm fast bowling was known for his exemplary attacks on opposition batsmen.
#2 – Wasim Akram (Pakistan) – 502 ODI Wickets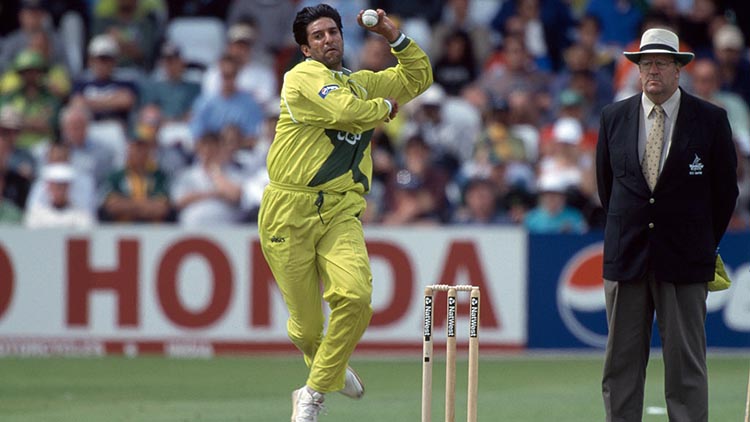 We are not surprised to see Pakistan's bowlers taking the 3rd and 2nd spot in our list of leading wicket-taker in ODI. Pakistan has produced plenty of fast bowling greats, and Wasim Akram is one of the best. In only 351 innings out of 356 ODIs, the left-arm bowler went on take 502 wickets. He was active during 1984 and 2003 and gave only 11812 runs in 18186 balls. The King of Swing had an economy rate of 3.89 and a bowling average of 23.52. Wasim Akram was regarded as an institute in himself when it came to swing bowling.
#1 – Muttiah Muralitharan (Sri Lanka) – 534 ODI Wickets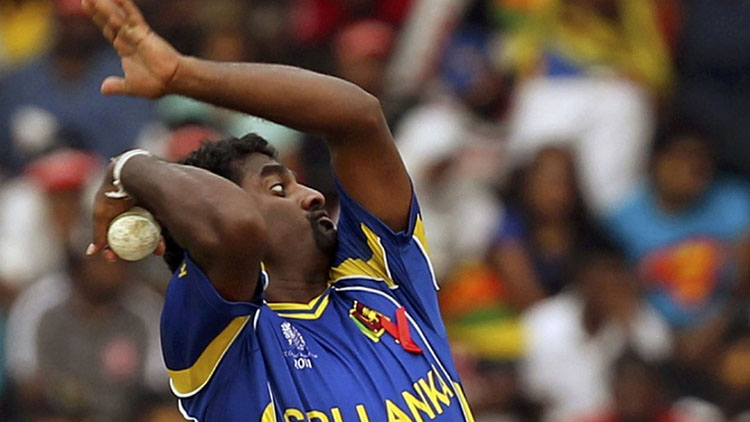 The Wizard of Spin Muttiah Muralitharan is the highest wicket taker in ODI Cricket. Yes, in the One Day International format of the game, he claims the 1st rank. Known for his down to earth attitude, he had in him to send any opposition packing with his quality spin attacks. Muttiah used to cast a spell on batsmen with some perfect spin bowling skills. The right-arm spin bowler played for Sri Lanka from 1993 to 2011. During this period, he got to feature in 341 innings out of the 350 games in One-Dayers. The bowling great went on to bowl 18811 balls and gave only 12326 runs. His bowling average was only 23.08, with the economy being 3.93. Muttiah Muralitharan was one of the top spinners of all time. And that's why he is the only Sri Lankan Cricketer who was included in the prestigious ICC Hall of Fame. Muralitharan has the most wickets in ODI cricket History.