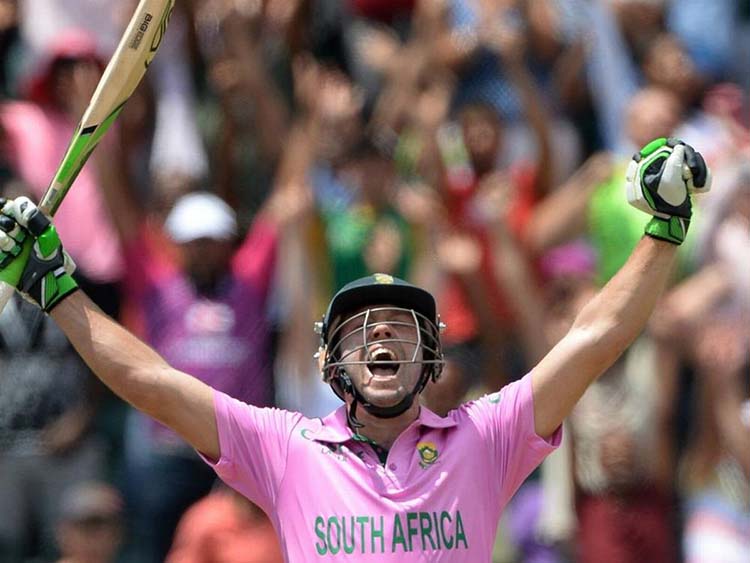 In this article, we are going to take a look at the top 10 batsmen who have scored the fastest century in one day cricket.
In the history of cricket, among the top 50 fastest individual scores of all time, only 5 fastest individual scores record was made before the 2000s. Since the beginning of the 21st century, cricketers started setting new records consistently. New updates and records in terms of the fastest century kept changing as more and more new talents joined the cricket teams. Players from South Africa, Pakistan, India, and Sri Lanka have impressed the audience and cricketers by setting the records that once seemed impossible in the ODI format. The names that got famous for scoring the fastest centuries are AB de Villiers, Shahid Afridi, Virender Sehwag, and Sanath Jayasuriya.
The first fastest century record in 62 balls was set by Mohammad Azharuddin, followed by Shahid Afridi who scored a century against Sri Lanka. It was quite a special inning since nobody could break the record for almost 18 years. Corey Anderson broke Afridi's record by hitting a century in just 36 balls. 
Shane Watson and Virender Sehwag also added their names to the fastest centuries. Shane Watson scored 185 runs in 96 deliveries while Sehwag scored 219 runs off 149 balls. Currently, AB de Villiers has scored the fastest century in the ODI format. In 2015, this player from South Africa gave an outstanding performance by hitting the century in 31 balls. The match was against West Indies. His total boundary shots were 18 i.e. 10 sixes and 8 fours. The second on the list is Corey Anderson who broke the 18 years record of the fastest century by Shahid Afridi. He scored a century in 36 balls in 2016 against the same team. Shahi Afridi secured the 3rd position by hitting the century in 37 balls against Sri Lanka.
Another player from South Africa, David Miller, hit the fastest century in 2020 international cricket. The match was against Bangladesh, and Miller the Killer scored 100 runs in just 35 balls. The Indian cricketer, Rohit Sharma, also scored the fastest T20 international cricket century in 35 balls. The game was against Sri Lanka. Another name added to the fastest T20 international hundreds was Sudesh Wickramasekara from the Czech Republic.
In Indian players, the captain of the Indian international cricket team Virat Kohli scored the fastest ODI century. He scored a hundred run in just 52 balls. Kohli and Rohit Sharma did a wonderful partnership against Australia. Virat's contribution helped the team chase the 360 run target. 
So far, no one has been able to break the AB de Villiers' fastest century record in the international ODI format. In the match against West Indies, he played only 44 balls and achieved 149 runs. He also equaled the record of the most number of sixes in the innings.
Top 10 Players who have scored the fastest hundred in ODI Cricket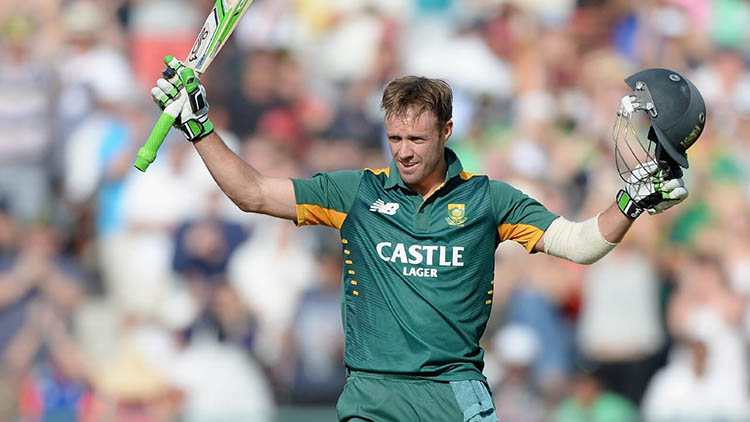 | | | | | | | | | |
| --- | --- | --- | --- | --- | --- | --- | --- | --- |
| S No | Player | Match | Runs | Balls | 6s | 4s | Venue | Date |
| 1 | AB de Villiers | South Africa vs West Indies | 149 | 31 | 16 | 9 | Johannesburg | 18-01-2015 |
| 2 | Cory James Anderson | New Zealand vs West Indies | 131* | 36 | 14 | 6 | Queenstown | 01-01-2014 |
| 3 | Shahid Afridi | Pakistan v Sri Lanka | 102 | 37 | 11 | 6 | Nairobi | 04-10-1996 |
| 4 | Mark Boucher | South Africa v Zimbabwe | 147* | 44 | 10 | 8 | Potchefstroom | 20-09-2006 |
| 5 | Brian Lara | West Indies v Bangladesh | 117 | 45 | 4 | 18 | Dhaka | 09-10-1999 |
| 6 | Shahid Afridi | Pakistan vs India | 102 | 45 | 9 | 10 | Kanpur | 15-04-2005 |
| 7 | Jesse Ryder | New Zealand v West Indies | 104 | 46 | 5 | 12 | Queenstown | 01-01-2014 |
| 8 | Jos Butler | England v Pakistan | 116* | 46 | 8 | 10 | Dubai | 20-11-2015 |
| 9 | Sanath Jayasuriya | Sri Lanka v Pakistan | 134 | 48 | 11 | 11 | Singapore | 02-04-1996 |
| 10 | Kevin O'Brien | Ireland v England | 113 | 50 | 6 | 13 | Bangalore | 02-03-2011 |