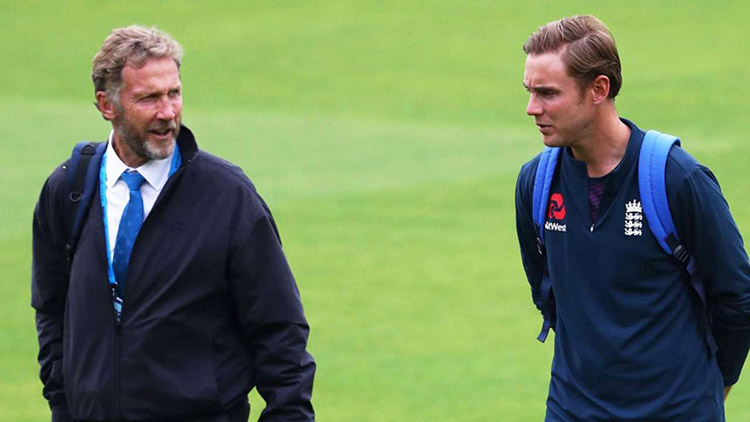 In this article, we are going to look at Top 3 Interesting Incidents that involve Father-Son Combination on the cricket field.
Top 3 Incidents involving Father and Son in Cricket
1. G Vijayasarathi & M.V. Nagendra and umpiring in the same Cricket Match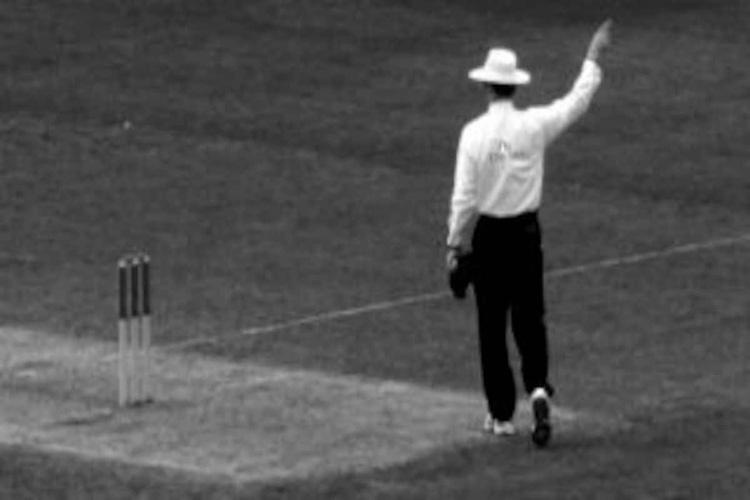 There have only been a handful of father-son umpiring duos in India with the recent addition of Narendra Menon and his son Nitin Menon. However, the more famous duo being MG Vijayasarthi and his son MV Nagendra since both the father and son took to the field during a first-class match which was played between the teams of Andhra and Mysore in 1960-61. 
Umpiring in a total of 11 test matches between 1964 and 1977, MV Nagendra was a famous umpire who made a name for himself in the domestic Indian cricket circle. His father, MG Vidyasarathi donned the umpiring hat for 13 tests between 1951 and 1960 and retired from international umpiring before his son came into the scene. Before becoming an umpire, Vidayasarathi also represented Mysore in first-class cricket. 

2. Shivnarine Chanderpaul and Tagenarine Chanderpaul run-out gaffe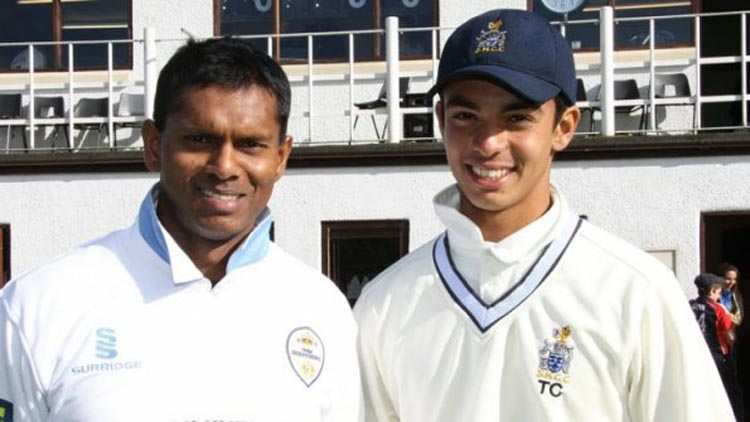 Talking about the father-son duo, another famous one being Shivnarine Chanderpaul and Tagenarine Chanderpaul. They have been a bit luckier than others on the list and actually played together and batted together. However, the father-son reunion was an unlucky one since Tagenarine was run out at the non-striker's end while his father was batting. The incident happened during the Super Cup 50 tournament in 2018 when Guyana Jaguars were playing in the semifinal of the tournament. 
Both the Chanderpauls only managed a handful of runs and accumulated only 13 runs before the unfortunate dismissal of Tagenarine Chanderpaul. The father, Shivnarine Chanderpaul is a true West Indian legend who has played a total of 164 test matches and became the most capped West Indies' player. His son, Tagenarine has been performing in the domestic circuit for quite a while now and is waiting in the shadows to pick up the legacy that his father left behind.

3. Stuart Broad getting fined by his father Chris Broad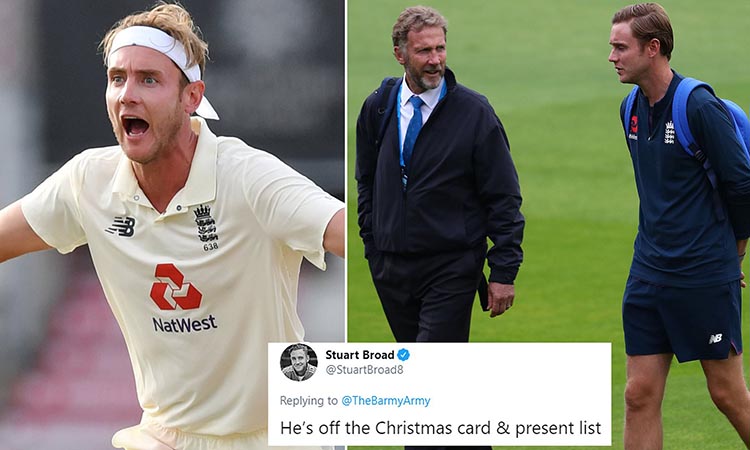 One of the recent team-ups from a father-son duo, this one is funny to say the least. Coming fresh off the celebrations of his 500th test wicket, Stuart Broad's joy was short-lived when he got fined by his match referee father, Chris Broad. Playing at Manchester, Stuart Broad was fined a hefty 15% of his total match fees for getting into an altercation with Pakistani pacer, Yasir Shah. 
During the 46th over of the second innings, Stuart Broad used foul language against Yasir Shah and as punishment, was docked of merit points as Chris Broad gifted him a demerit point. While replying to the incident after the end of the day's play, Broad Jr. jokingly said that his father's name would not feature in his Christmas card list this year.