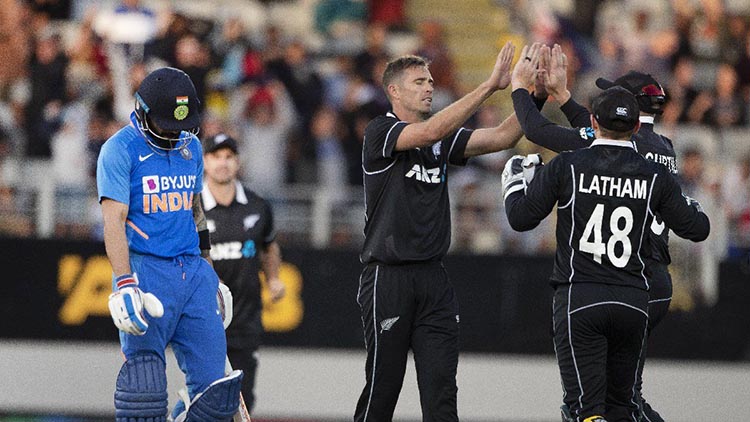 Cricket, the gentleman game has seen so much progress and popularity over the years, and it has also brought prolific batsmen to the fore. In Cricket Batsman – Bowler rivalry is very common, every player has arch-rival. These rivalries create drama which the fans love. The game has always been considered as a batsman's sport.
Hence, the focus is always on batters to spread the magic with their performances. While some of them could not resurface after a few good innings, some went on to become the force of their respective Teams.
Cricket's every era has its share of amazingly exceptional players – from Don Bradman to Hanif Mohammad, Sunil Gavaskar to Brian Lara to Sachin Tendulkar to Ricky Ponting and others.
Even the existing generation of players rules the roost if you consider their rankings. But that does not mean that such batters have not been vulnerable against a few of the bowlers who managed to get them out many times.
Here are Top 5 Rivalries in International Cricket –
1) Babar Azam & Josh Hazlewood Rivalry– 8 times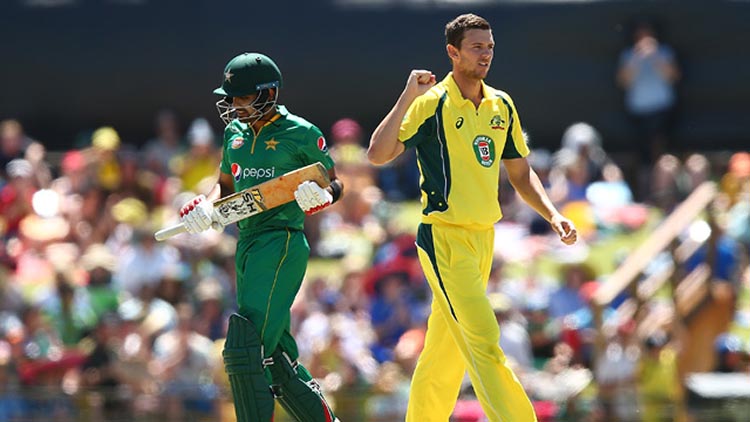 Babar Azam is one of the most consistent batsmen of this generation to emerge from Pakistan. He started his career with some amazing innings in T20s, and ODIs. Even though he had a shaky start in Test Cricket, he bounced back and found his feet. Over the course of his career, he restrained against a few of the bowlers and one of them is Australia's, Josh Hazlewood. The speedster is known for his accuracy and has been able to get rid of Babar Azam 8 times. During Pakistan's 2019 Tour of England, he got better of Babar 2 times. Babar fares an average of only 10 while facing the bowler in Tests. In 4 games that these two have faced each other, Josh has got the Pakistan Star couple of times.
Test Cricket – Matches – 5, Dismissals – 6, Average – 10
ODI Cricket – Matches – 4, Dismissals – 2, Average – 92
2) Joe Root & Pat Cummins Rivalry – 10 times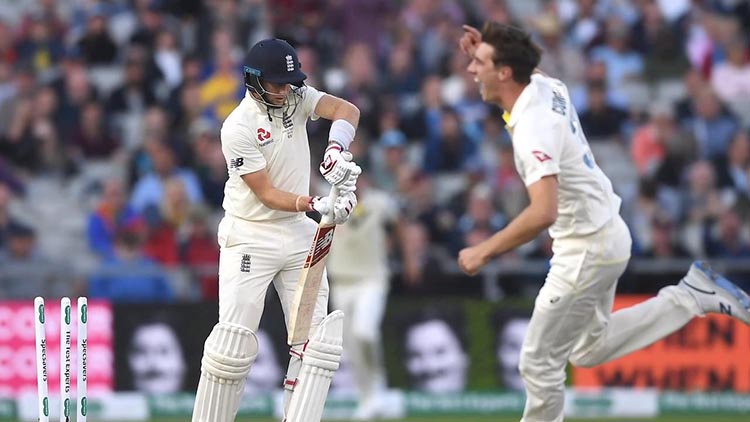 Joe Root has been the consistency that the England Team can swear by in the middle order batting in Test Cricket to be precise as he has an average of 48.40. He has been out many times after getting set in Test matches but has made a solid comeback. His average of 51.05 also speaks volume of his capability that is studded with power packed hitting. After having said that, he has found it tough while batting against Australia's Pat Cummins. He had dismissed him at least 7 times in 10 games. On many occasions, Root was unable even to open his account. While facing Pat, Root has an average of only 23.14. Even in ODIs, the Star bat has not been able to handle Cummins and dismissed 3 times in 8 matches.
Test Cricket – Matches – 92, Dismissals – 7, Average – 23.14
ODI Cricket – Matches – 8, Dismissals – 3, Average – 24.66
3) Virat Kohli & Tim Southee Rivalry – 10 times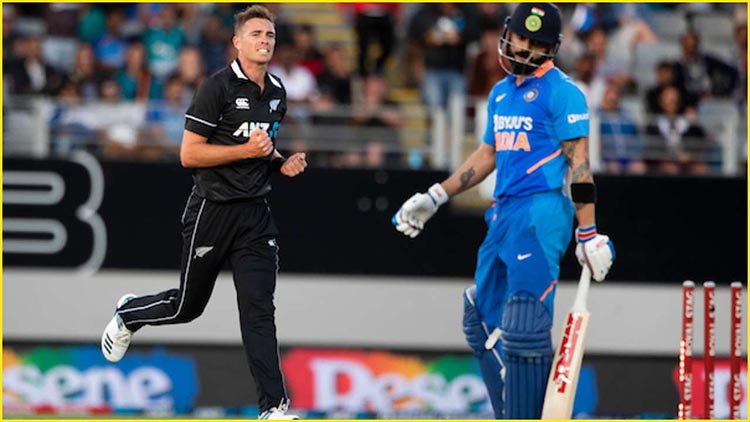 Virat Kohli is one of the best batsmen of the modern-day Cricket with an excess of 50 in all three formats of the game. He has mostly been successful while facing bowlers across the world, and rarely seen a bad patch. Still, during the course of his amazing career so far, he has not been able to handle a few bowlers. And one of them is the fast bowler of New Zealand, Tim Southee. Virat Kohli & Tim Southee rivalry is very famous in the cricket world. The bowler has got the better of Kohli as many as 10 times. Even in the purest format of the game, Kohli has been dismissed 3 times in 5 encounters. Talking about the average of Virat, he has an incredible 56.16 Vs Tim but has also perished to his deliveries 6 times. Even in the T20 format, the bowler has not got him out one time during a match in Eden Park, Auckland this January. In the Test Cricket, the Delhi born batsman has been out to Southee thrice.
Test Cricket – Matches – 5, Dismissals – 3, Average – 36.66
ODI Cricket – Matches – 20, Dismissals – 6, Average – 56.16
T20 Cricket – Matches – 6, Dismissals – 1, Average – 11
4) Steve Smith & Stuart Broad Rivalry – 11 Times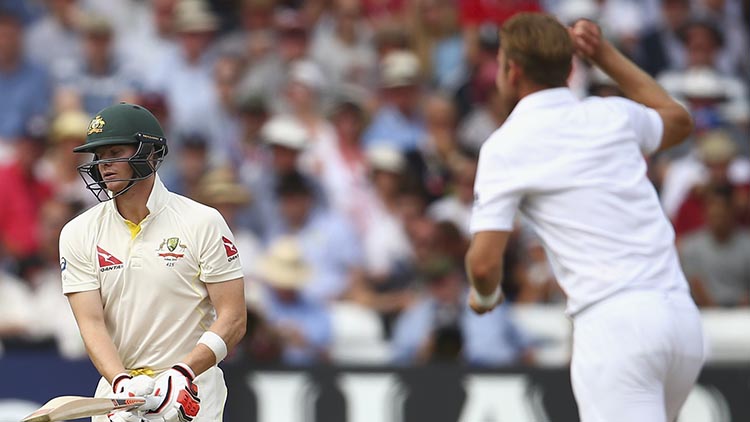 Talking about Test Cricket, Steve Smith has been in a class of his own as he continues notching up one milestone after another. His passion and hunger for scoring more runs just do not die. 26 tons and an average of 62.84 vouch for the quality that he possesses. But, he does not seem to be reading Stuart Broad correctly as the England fast bowler has got better of him as many as 11 times. In Test matches, Smith has been out to Broad 8 times in 24 games, and he averages 29.87 against the England bowler. In ODIs, the bowler has accounted for Steve 3 times in 11 matches. You should not feel amazed to see Broad being bought on the attack the next time Smith is batting.
Test Cricket – Matches – 24, Dismissals – 8, Average – 29.87
ODI Cricket – Matches – 11, Dismissals – 3, Average – 25.00
5) Kane Williamson & James Anderson Rivalry – 8 Times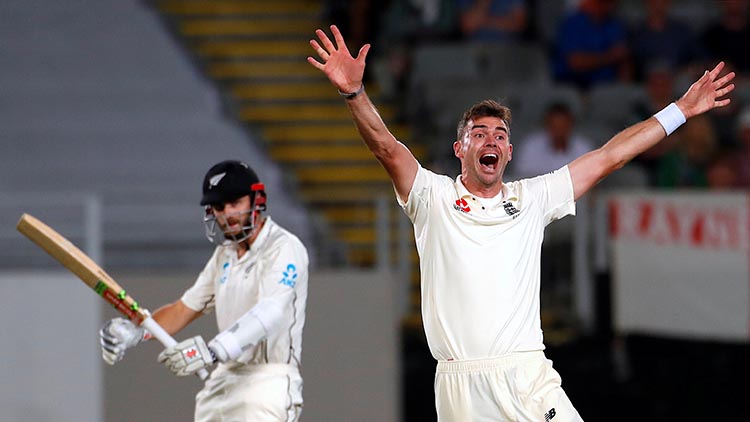 The personality of Kane Williamson is calm and composed as a cucumber, who does not give in to the pressure, and his quality has helped him rank higher in the order. Kane has been able to show his ability in games' all 3 formats. But just like other remarkable batters in the list, he has struggled against a few bowlers, and one of them is James Anderson. The English bowler has been able to dismiss him as many as 8 times. In Test Cricket, Williamson averages 46.00 against the bowler but succumbed to him 6 times. On the other hand, New Zealand's Kane Williamson's performance against James Anderson is bad, with an average of only 3.50. The bowler has got him twice in 3 matches – the average is poor as both times he was not yet settled and got out.
Test Cricket – Matches – 9, Dismissals – 6, Average – 46.00
ODI Cricket – Matches – 7, Dismissals – 2, Average – 3.50
You just went through the list of top batsman of this generation that has not been able to perform some bowlers and dismissed multiple times. For many such interesting stories, keep looking for this space.