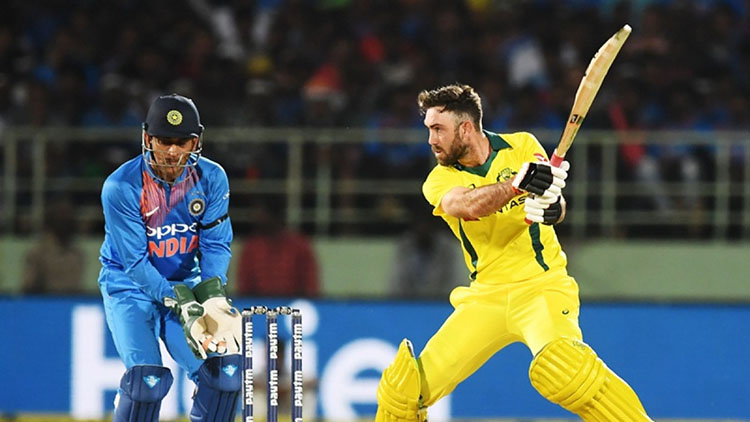 In cricket, one of the most dangerous weapons to make things difficult for the batsman is yorker. This is the favorite among the bowlers. Yorker means when the ball hits the pitch, very near to the batsman's feet, it makes it almost impossible to play with. It is really hard to play against yorker deliveries, one of the best ways to deceive the batsman. When a batsman is doing pretty well and keeps adding a score, the best way to stop him is yorker. It is quite tricky. Though it is not always lbw it can delay from adding more runs. When it is needed to distract or stop the batsman to take more runs, yorker is the best.
But while it is difficult to bat against a yorker, delivering the perfect yorker with accurate line and length is hard for the bowler as well. If the delivery is slightly wrong, the weapon will turn into a disaster. It needs skill, experience, and talent to bowl accurately. Lots of practices are needed to learn the correct line, margin, and length. If somehow the bowlers fail to deliver yorker, it will become a full toss ball or half- volley. Currently, there are very few talented bowlers who are experts in this field. Yorker can be both inswing and away-swing.
Mitchell Starc, Kagiso Rabada, Jasprit Bumrah are the few names, famous for doing it perfectly and skillfully even under pressure. The batsmen are always under tension while facing their deliveries. Though it is difficult to score a run, but not impossible. Batsmen are also practicing and testing several tricks to face this challenge. If one knows the right way, he can even score six.
To develop the skill of hitting sixes, you need to understand the ball length and of course, you need to hit with strength by calculating the distance and force. The batsman needs to adjust and make the quickest decision sometimes to convert an aimed yorker to a full toss and send it over the boundary. There are five strikers in the world, mastered in hitting sixes against a yorker ball.
Here are the 5 Players who can hit a yorker for a six –
1. Andre Russell –
Andre Russell is being praised for his performance especially hitting sixes off a yorker ball. The West Indian always plays very solid and destructive innings and makes the opponent team tensed. The all-rounder player is scoring high in IPL continuously. In a season, he scored 52 sixes and some blinders. Some joked that maybe he was doing that for fun or to entertain.
His plus point is the muscle power and the way he controls his bat so skilfully. No matter what type of bowler he faces, he can send the ball over the boundary with so much power. He always hit the ball so hard that it ends up as a six. Be it a spin or pace he is good at facing the both. It is almost impossible to stop him. Hardly there is any trick that works for him.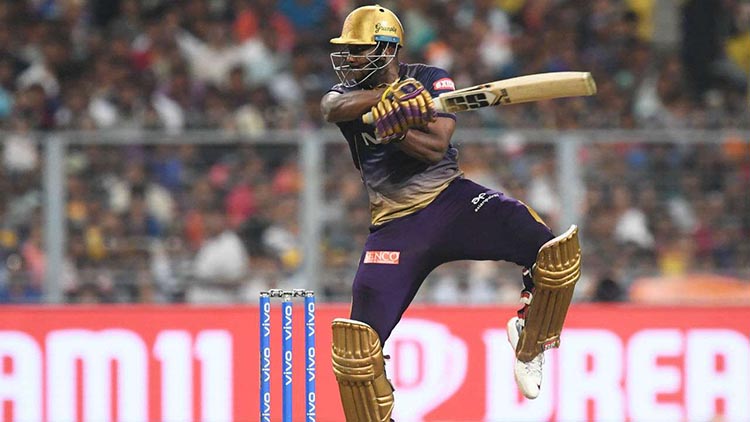 His style of batting is different. While waiting for the ball, he puts his front leg at an angle and whether it is yorker or full swing, he can hit a six effortlessly.
2. Hardik Pandya –
Hardik Pandya, the Indian batsman is also known for smashing sixes. He is one of the favorites for his performance. In IPL, the all-rounder already showed again and again what he can do. He can start hitting even from the very first ball. He has the right amount of strength to send the ball out of the boundary. Instead of power he waits for the right time and smashes accordingly. When Pandya decides to be big, the bowler has nothing else to do except feeling helpless.
At first, he used to play the spin very well. But now, he is equally developing against the fast bowlers. So now it is hard to stop him. He is quite dangerous when his actual style starts. He can play both on-side and off-side easily.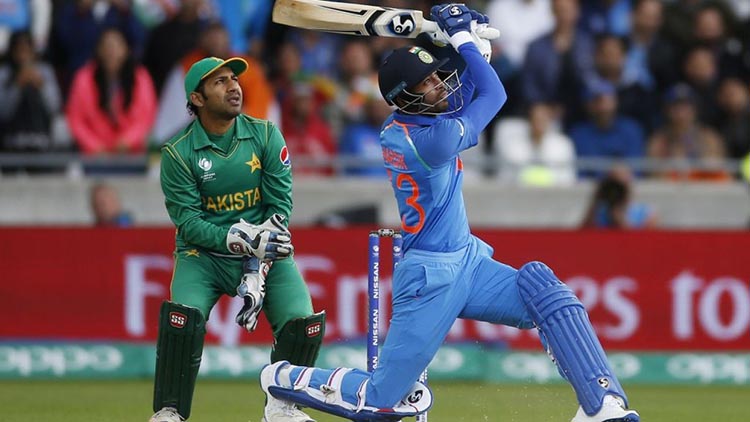 He is only 25 years old but already doing such big things. Normally he plays down the ground and hit the ball. He can position himself very deep to play the yorker ball in the crease. Now he also develops the skill of playing the helicopter shot and gets the desired success. He is working so hard to be more perfect.
3. Jos Buttler –
Jos Buttler, the best and maybe the most destructive batsman in current times. He is both skilled in timing and power, one of the perfect finishers as well. When he starts hitting mercilessly, the opponent can only pray and sign. He can change the fate of any game within a few overs.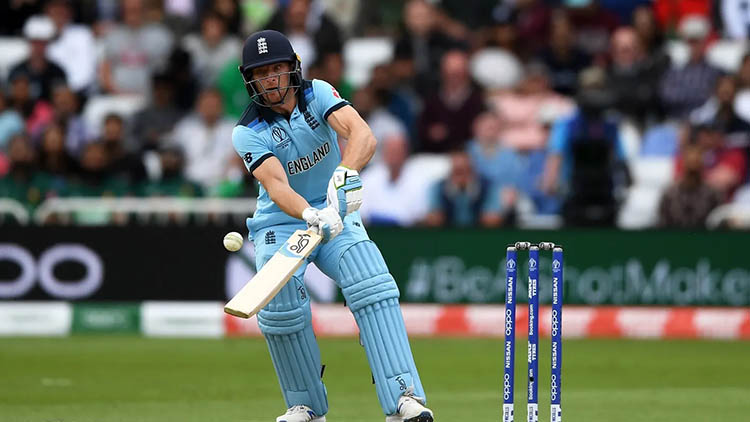 He is from England, one of the finest strikers in the world. Now he is the vice-captain of the team. He is a right-hander and plays in the middle order. Getting down for playing the ball or the scoop or paddling shots, he is skilled in everything. He can play both the delicate and power game. His ability to improvise is the best.
He is introducing a few new techniques of scoring high such as reverse stance paddle. He can play any type of ball and from any side, a 360-degree player. Smashing sixes is a very easy task for him. His reading and eye coordination with the ball are very fast and skilled. Hitting a yorker ball and send it over the boundary is like a child play for him.
4. MS Dhoni –
The senior and successful Indian cricketer Mahendra Singh Dhoni is known as the greatest finishers. He is unbeatable even in T-20 matches. He is loved for his ability to hit sixes again and again. He judges the ball, positioned himself perfectly and calculative skills sends it over the boundary. His fascinating strokes are difficult to compare to others.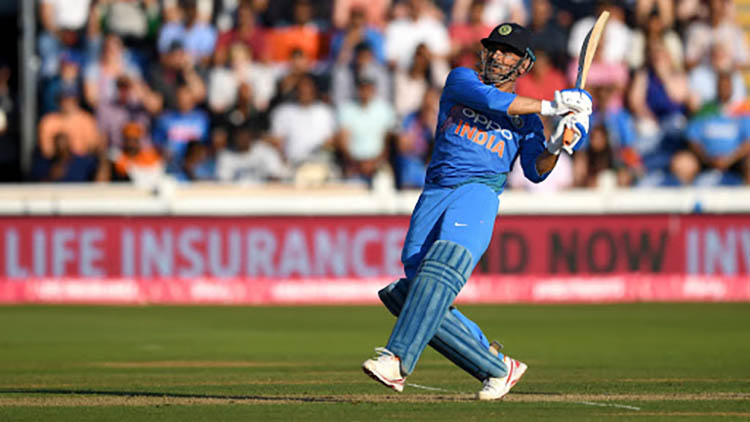 Though he is playing for many years still has the same skill to challenge any bowler. His powerful shots are vicious for the opponent. There was a time when hardly any player could play a yorker ball. But Dhoni made it such an easy task and scored sixes by hitting yorker deliveries throughout his career. His pulling ability in a small region like the square leg is enchanting.
The full-length ball is the worst option against Dhoni. He is famous for playing helicopter strokes and plays the wide Yorkers quite well. He is one of the players, so consistent for his performance. He is confident, always plays straight and hard.
5. Glenn Maxwell –
When in a full from, Glenn Maxwell can be very bad news for the opponent. He is a treat to watch. Many sighs for him because of not playing enough matches. He should play more. He is one of the most unpredictable ones. He is always ready and open to all types of difficulties. Different positions never create any hesitation in his mind.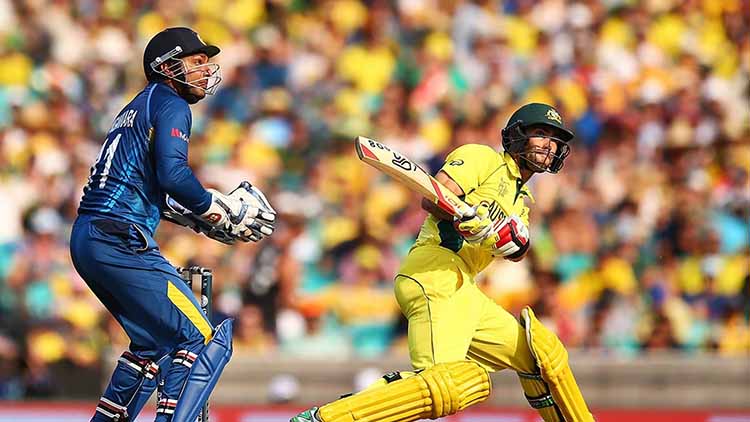 The Australian batsman is capable of playing the yorker ball and score a six regularly. He is well known for the techniques and solid role that he applies to the field. He is a very confident and complete batsman. He can send the ball over the bowler's head gracefully. His straight drives are breathtaking. Even playing mid-wicket is easy for him. He is highly ambitious with a correct attitude. He is expert in the reverse sweep, often takes runs with the paddles. The modern cricket shot switch hit is well played by him.