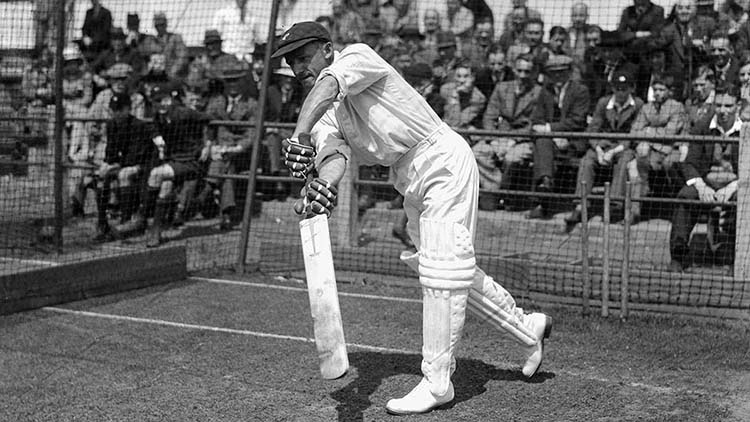 Ever wondered which Player has the most double centuries in Test Cricket? Or the maximum number of Double Centuries made by a cricketer in Test Match?
No Worries, because here we tell you about the top 30 Batsmen who have scored the maximum number of Double Centuries in Test Cricket. Top 5 Cricketers with most double centuries in Test Cricket are –
Don Bradman
Kumar Sangakkara
Brian Lara
Wally Hammond
Mahela Jayawardene
Do you love the thrills of T20 Cricket, and wait for the IPL season to begin every year? Yes, T20 Cricket has given new fame to Cricket, and many countries now play it. The same status was available to One-Day Internationals (ODIs) a few years before. But, Test Cricket is what is always considered the purest format of the game. It is because it puts the batsmen's temperament and patience to the test in many ways.
Batsmen in the top order have to play against the new ball that bounces, moves, and swings both ways. And if they can play for a longer session, then it helps them become a better batsman.
Scoring a ton in Test says much about the quality of the batsman. But if someone converts a century into a double hundred, then it speaks for his versatility.
Do you want to check out the best batsmen in the world? The ones with most double centuries in Tests are what you will come across.
Virat Kohli has seen a staggering rise in his quality of batting and fabulous stroke playing. His skills make him one of the modern-day legends. Virat has led from the front, and spending time at the crease comes so naturally to him.
Virat has scored 4,975 runs in 104 innings at an average of 51.82. During his stint in Test Cricket, he has scored 14 half-centuries and 19 tons.
The Indian batting sensation has recently made his 5th double ton in Test Cricket in his 62nd innings. In this process, he became the 12th player with most double centuries in Test, along with South Africa's Former Captain Graeme Smith.
Virat has also matched the record of 'Mr. Dependable' Rahul Dravid, who had 4 double hundreds in 164 Test matches. It is not the end – Kohli also went on to match the record of Brian Lara who had 5 double tons in Tests being a Skipper.
Virat is now only behind Sachin Tendulkar and Virender Sehwag who had 6 double centuries. They are on top of the list of Indian batsmen with the highest double hundred in test cricket.
Let's quickly have a look at 5 batsmen with most double centuries in Test Cricket
1) Don Bradman (Australia) – 12 Double Centuries in Test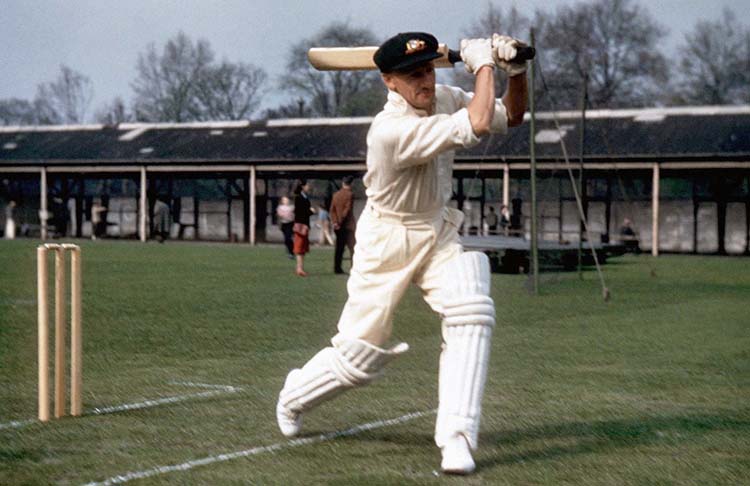 Australia's Don Bradman is regarded as one of the best Cricketers that the game of Cricket has seen. He hung his boots in 1948 from Test Cricket and played his last game against England. Bradman had impeccable batting skills that used to make strokes playing so eye-pleasing. He used to come 1 down – the position that is secured for best batsmen in all Teams. Don had an unbelievable average of 99.94 in 52 Test games that he played and amassed 6996 runs. It includes 29 tons and 13 fifties. Don Bradman is the batsmen with most double centuries in Test – 12. He hit 8 of them Vs England, while 4 more came against other opponents.
2) Kumar Sangakkara (Sri Lanka) – 11 Double Tons in Test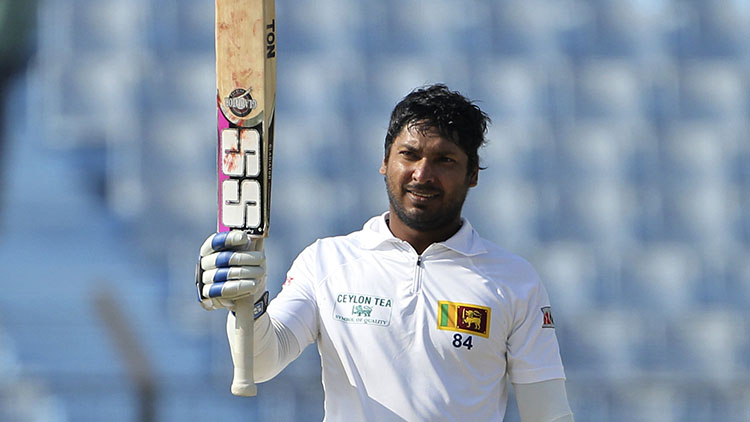 Kumar Sangakkara was a genius Sri Lankan Cricketer. He had the flair of converting centuries into double centuries. And that's why he grabs the 2nd position in our list of batsmen with most double centuries in Test. In his Test career, he played 134 games and scored 124000 runs at an average of 57.40. Kumar also hit a total of 52 fifties and 38 centuries. This Sri Lankan batting great scored 11 double tons in his Test Cricket career with the best score of 319 in 2014. Sangakkara had 3 double hundred each Vs Pakistan and Bangladesh, 1 each against India, Zimbabwe and New Zealand, and 2 against Proteas.
3) Brian Lara (West Indies) – 9 Double Hundred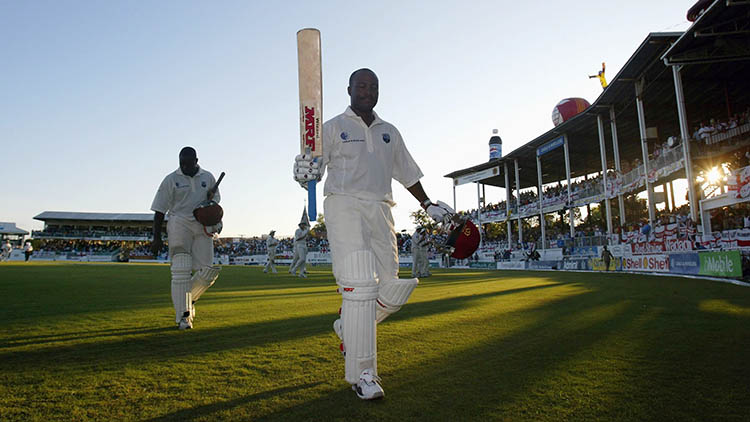 Brian Lara was a batting legend of West Indies, who was a fabulous middle-order bat. In his Cricket career, he made 11953 runs in 131 Test matches at an average that read 52.88. Lara also had 48 half-tons and 34 tons to his name. With the highest score of 400*, Lara had 9 double tons. He hit 2 of them Vs Australia, England and Sri Lanka and 1 Vs South Africa and others.
4) Wally Hammond (England) – 7 Double Hundred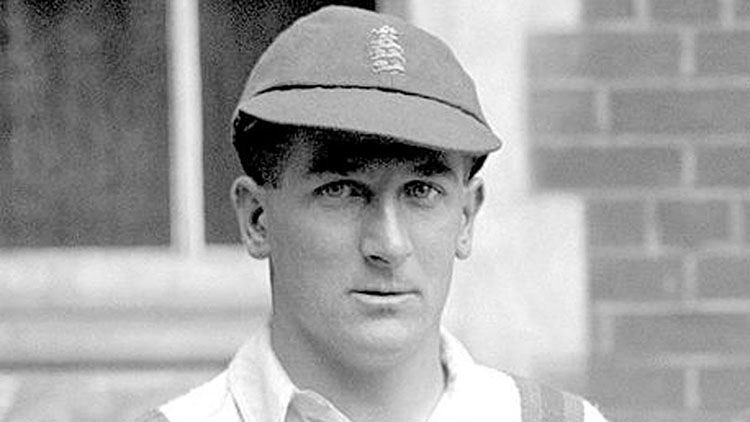 England's Wally Hammond played between 1920 and1951 and was a prolific batsman. He scored 7249 runs in 85 games at an average of 58.45. The English Cricketer also made 22 hundred and 24 fifties. Wally is at the 4th position in our list of most double centuries in Test as he scored 7 of them. 4 of his double tons came against Australia, while he made 2 Vs the Black Caps and 1 against India.
5) Mahela Jayawardene (Sri Lanka) – 7 Double Century in Test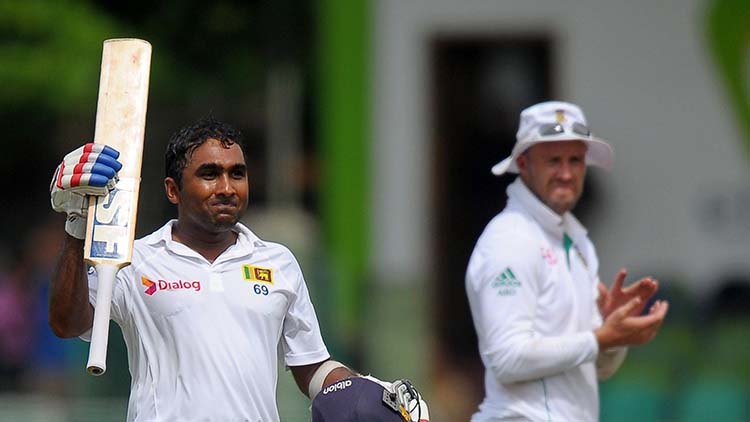 Along with Kumar Sangakkara, Mahela Jayawardene was one of the mainstays of the Sri Lankan Cricket for years. The batsman was known for his remarkable movement of feet. He had a total of 11814 runs with an average of 49.84 in 149 Test matches that he played. Over his Cricketing career, he also made 34 centuries and 50 fifties. It includes 7 double centuries against many opponents.
Top 30 Cricketers with Most Double Hundred in test cricket
| | | | | | | | | | | | | |
| --- | --- | --- | --- | --- | --- | --- | --- | --- | --- | --- | --- | --- |
| S No | Player | Span | Mat | Inns | NO | Runs | HS | Ave | 100 | 50 | 0 | 200s |
| 1 | DG Bradman (AUS) | 1928-1948 | 52 | 80 | 10 | 6996 | 334 | 99.94 | 29 | 13 | 7 | 12 |
| 2 | KC Sangakkara (SL) | 2000-2015 | 134 | 233 | 17 | 12400 | 319 | 57.4 | 38 | 52 | 11 | 11 |
| 3 | BC Lara (ICC/WI) | 1990-2006 | 131 | 232 | 6 | 11953 | 400* | 52.88 | 34 | 48 | 17 | 9 |
| 4 | WR Hammond (ENG) | 1927-1947 | 85 | 140 | 16 | 7249 | 336* | 58.45 | 22 | 24 | 4 | 7 |
| 5 | V Kohli (INDIA) | 2011-2020 | 86 | 145 | 10 | 7240 | 254* | 53.62 | 27 | 22 | 10 | 7 |
| 6 | DPMD Jayawardene (SL) | 1997-2014 | 149 | 252 | 15 | 11814 | 374 | 49.84 | 34 | 50 | 15 | 7 |
| 7 | MS Atapattu (SL) | 1990-2007 | 90 | 156 | 15 | 5502 | 249 | 39.02 | 16 | 17 | 22 | 6 |
| 8 | V Sehwag (ICC/INDIA) | 2001-2013 | 104 | 180 | 6 | 8586 | 319 | 49.34 | 23 | 32 | 16 | 6 |
| 9 | Javed Miandad (PAK) | 1976-1993 | 124 | 189 | 21 | 8832 | 280* | 52.57 | 23 | 43 | 6 | 6 |
| 10 | Younis Khan (PAK) | 2000-2017 | 118 | 213 | 19 | 10099 | 313 | 52.05 | 34 | 33 | 19 | 6 |
| 11 | RT Ponting (AUS) | 1995-2012 | 168 | 287 | 29 | 13378 | 257 | 51.85 | 41 | 62 | 17 | 6 |
| 12 | SR Tendulkar (INDIA) | 1989-2013 | 200 | 329 | 33 | 15921 | 248* | 53.78 | 51 | 68 | 14 | 6 |
| 13 | GC Smith (ICC/SA) | 2002-2014 | 117 | 205 | 13 | 9265 | 277 | 48.25 | 27 | 38 | 11 | 5 |
| 14 | R Dravid (ICC/INDIA) | 1996-2012 | 164 | 286 | 32 | 13288 | 270 | 52.31 | 36 | 63 | 8 | 5 |
| 15 | AN Cook (ENG) | 2006-2018 | 161 | 291 | 16 | 12472 | 294 | 45.35 | 33 | 57 | 9 | 5 |
| 16 | Zaheer Abbas (PAK) | 1969-1985 | 78 | 124 | 11 | 5062 | 274 | 44.79 | 12 | 20 | 10 | 4 |
| 17 | L Hutton (ENG) | 1937-1955 | 79 | 138 | 15 | 6971 | 364 | 56.67 | 19 | 33 | 5 | 4 |
| 18 | GS Chappell (AUS) | 1970-1984 | 87 | 151 | 19 | 7110 | 247* | 53.86 | 24 | 31 | 12 | 4 |
| 19 | Mohammad Yousuf (PAK) | 1998-2010 | 90 | 156 | 12 | 7530 | 223 | 52.29 | 24 | 33 | 11 | 4 |
| 20 | BB McCullum (NZ) | 2004-2016 | 101 | 176 | 9 | 6453 | 302 | 38.64 | 12 | 31 | 14 | 4 |
| 21 | CG Greenidge (WI) | 1974-1991 | 108 | 185 | 16 | 7558 | 226 | 44.72 | 19 | 34 | 11 | 4 |
| 22 | MJ Clarke (AUS) | 2004-2015 | 115 | 198 | 22 | 8643 | 329* | 49.1 | 28 | 27 | 9 | 4 |
| 23 | SM Gavaskar (INDIA) | 1971-1987 | 125 | 214 | 16 | 10122 | 236* | 51.12 | 34 | 45 | 12 | 4 |
| 24 | HM Amla (SA) | 2004-2019 | 124 | 215 | 16 | 9282 | 311* | 46.64 | 28 | 41 | 13 | 4 |
| 25 | RB Simpson (AUS) | 1957-1978 | 62 | 111 | 7 | 4869 | 311 | 46.81 | 10 | 27 | 8 | 3 |
| 26 | CA Pujara (INDIA) | 2010-2020 | 77 | 128 | 8 | 5840 | 206* | 48.66 | 18 | 25 | 7 | 3 |
| 27 | Mushfiqur Rahim (BDESH) | 2005-2020 | 70 | 130 | 10 | 4413 | 219* | 36.77 | 7 | 21 | 11 | 3 |
| 28 | SPD Smith (AUS) | 2010-2020 | 73 | 131 | 16 | 7227 | 239 | 62.84 | 26 | 29 | 4 | 3 |
| 29 | Azhar Ali (PAK) | 2010-2020 | 78 | 147 | 8 | 5919 | 302* | 42.58 | 16 | 31 | 14 | 3 |
| 30 | JE Root (ENG) | 2012-2020 | 92 | 169 | 12 | 7599 | 254 | 48.4 | 17 | 48 | 8 | 3 |