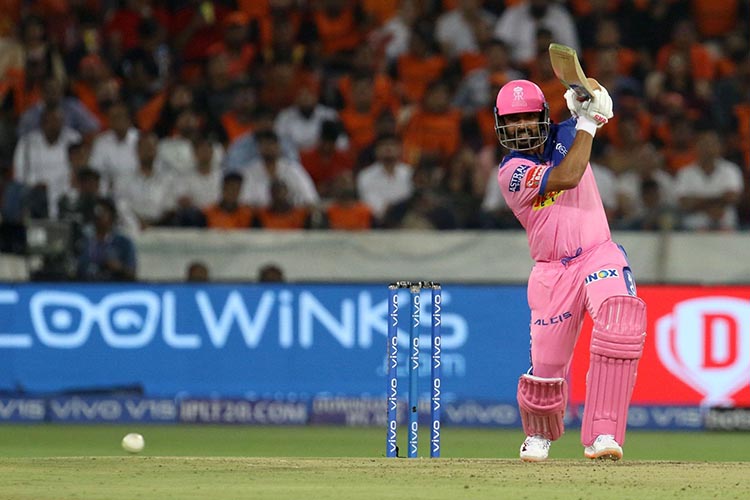 In this article, we are going to talk about 5 Prominent IPL Captains With The Lowest Win Percentage Record in the history of IPL.
IPL (Indian Premier League) does not need any introduction. The uniqueness of teams, the fervor of the matches all go into making it one of the most cherished high-profile events of the year. 
Right from the creation of the IPL teams that unfold as a mega auctioning event with players assembling from all over the world to the exhilarating matches, this tournament keeps fans entertained. It is also one of the most top cash-rich leagues in the realm of sports. Like in any other team, the captain of an IPL team is given the responsibility of his team. With players from vivid countries present in one team, the skipper has to shoulder the duty of keeping the team united.
IPL records have MS Dhoni and Rohit Sharma as the most successful IPL skippers. Dhoni bagged a win percentage of 59.77 over 174 matches while Sharma touched 60.19 over 103 matches. With millions of fans watching and such high-stakes, the IPL skippers have much to handle.
Amidst such high-end performances are some no so dazzling stories. The IPL history has some captains record the lowest percentages. Here are 5 IPL captains with the lowest win percentages (calculations are based on a minimum of 20 games).
Top 5 Prominent Captains with Lowest win percentages in the IPL
5. Sourav Ganguly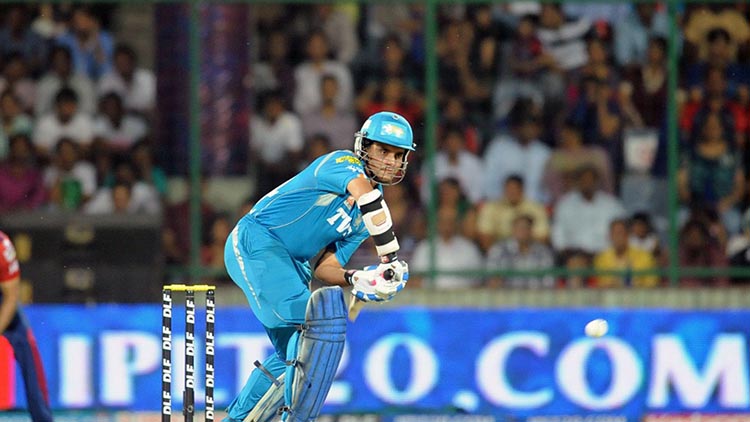 A successful skipper of the Indian team and the current BCCI Chairman, Saurav Ganguly's IPL history records his win percentage at 40.47%. With 42 games played as an IPL captain, he recorded 17 wins and 25 losses. It was in the inaugural IPL edition that Ganguly was announced as the skipper of the KKR IPL team. 
In their first match, the team started very well. Brendon McCullum was the star power scoring 158 in the very first game. KKR had finished 6th, not qualifying for the finals that season. Later, in 2012 IPL, Ganguly captained the Pune Warriors India. As fate had it, they finished last with a total of 4 wins only. It was right after that Ganguly announced his retirement from all forms of cricket.
4. Shane Watson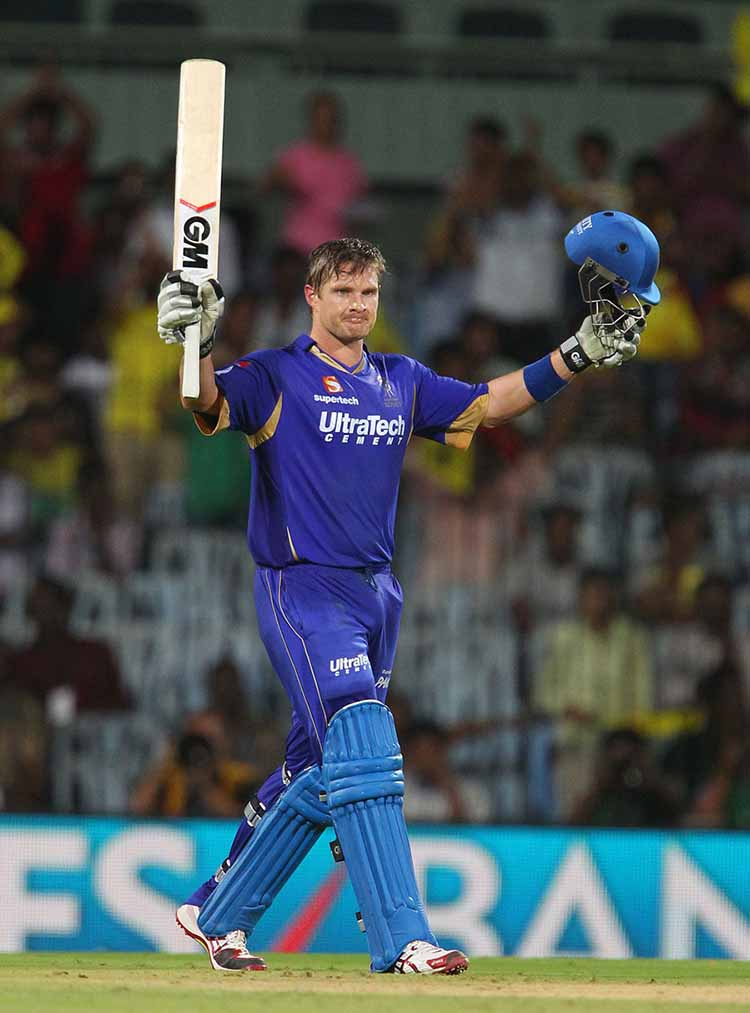 With his 39.13% record as an IPL team skipper, Shane Watson ranks as the fourth-lowest win percentage captains. The Australian cricketer has played 24 IPL matches as captain of which he's won 8, lost 13, and 2 tied to his credit. 
In his first IPL, Watson had won the Man of the Tournament award. He continued in his unforgiving form for the next few years. It was in 2014, IPL edition that the all-rounder took charge of the team by replacing Rahul Dravid. Watson continued as the skipper for the next two seasons of IPL before the team was banned. Rajasthan Royals finished off in the fourth position in 2015 and soon Watson was inducted into the RCB team. That was the biggest bid made for a player that year, recorded at a whopping 8.4 Cr.
39-year-old Watson had to lead the team in the absence of the stalwart batsmen Virat Kolhi and AB de Villiers. However, 2017 didn't turn out the way Watson would have wanted it to be. Currently, Shane Watson plays for Chennai Super Kings.
3. Ajinkya Rahane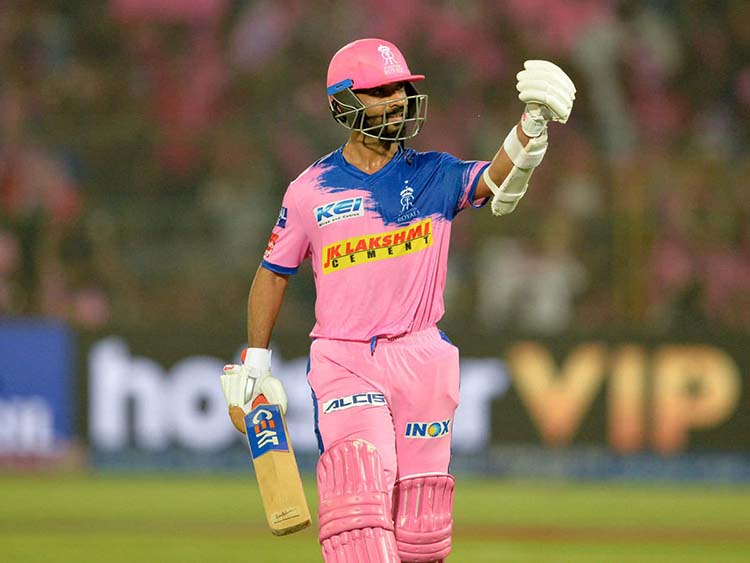 At 36% win percentage, Rahane stands 3rd when it comes to tabulating lowest win percentage figures in IPL history. Among 25 games that he led, he had 9 wins to his credit and 16 losses. With his bleak experience of representing MI (Mumbai Indians), Rahane joined the RR (Rajasthan Royals). He played for the team until it was banned in 2016. That when he joined RPS. Rahane also captained one of the RPS matches in the absence of MS Dhoni and Steve Smith.
With RR's return to the Indian Premier League, Indian Test Vice- Captain Rahane, not only played for the team but was appointed as the skipper in the 2018 edition. That year, Rajasthan Royals finished in fourth place. Rahane continued as the skipper mid-2019 IPL season. With the latest IPL bids, you will see him lead the Delhi Daredevils team.
2. Mahela Jayawardene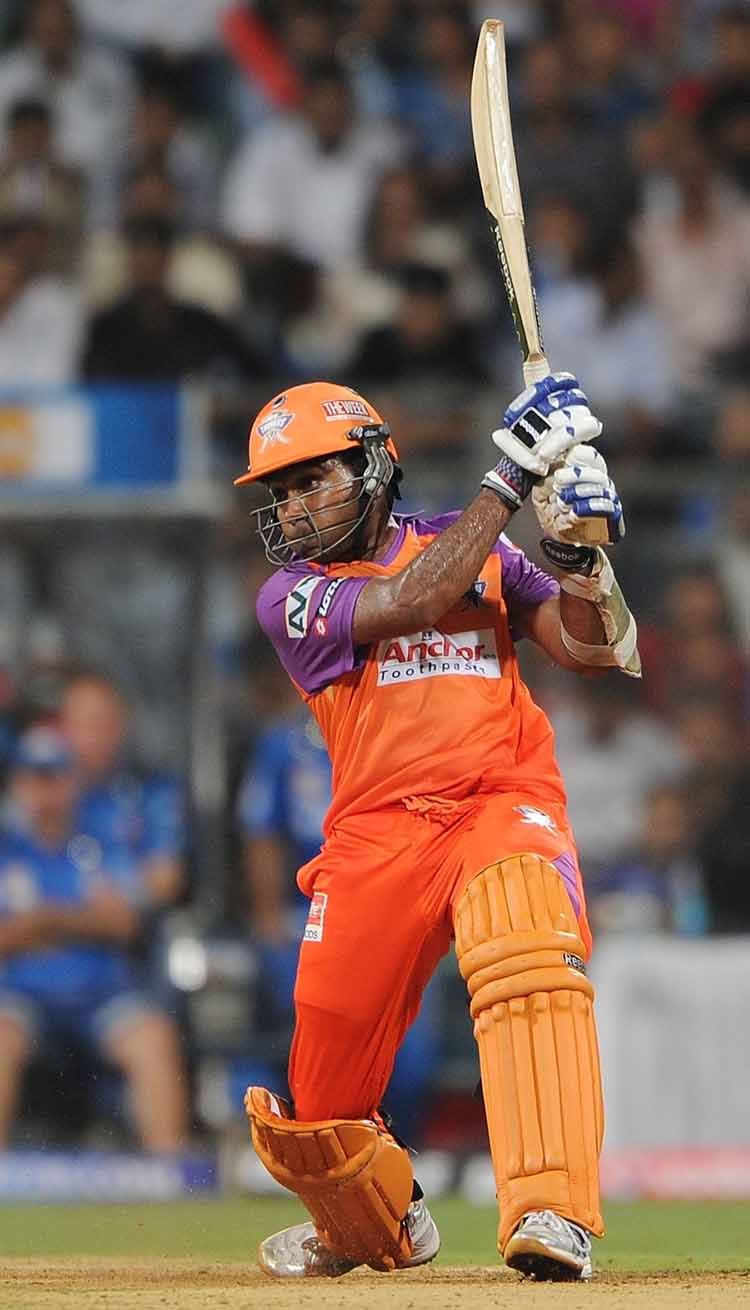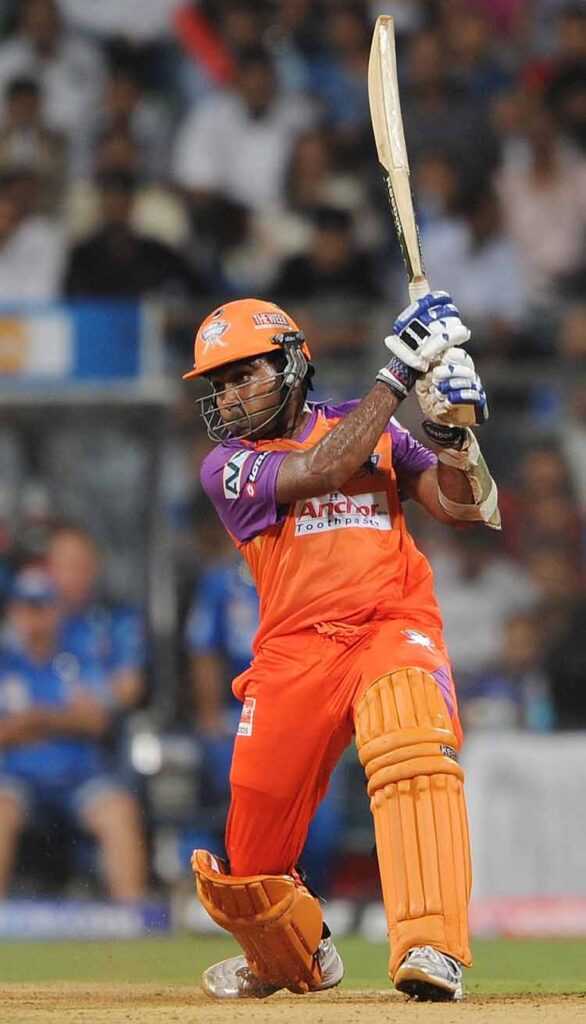 IPL didn't turn well for Mahela Jayawardene. The former Sri Lankan skipper has captained three different IPL teams but as luck has it, he ranks as one of the lowest win-percentage recorders at 35%. He's played a total of 30 games so far as a captain in which he's won 9, lost 16 and tied 1. 
Heading Kings XI Punjab, Delhi Daredevils and Kochi Tuskers Kerala in his IPL career so far, Jayawardene didn't see victory adding up to his IPL scoreboard. In 2011, Jayawardene was appointed as the captain of Kochi Tuskers Kerala when the team finished second-last, securing the eight position. In the following season, he played two games in place of the regular skipper of Delhi Daredevils, Virender Sehwag.
1. Kumar Sangakkara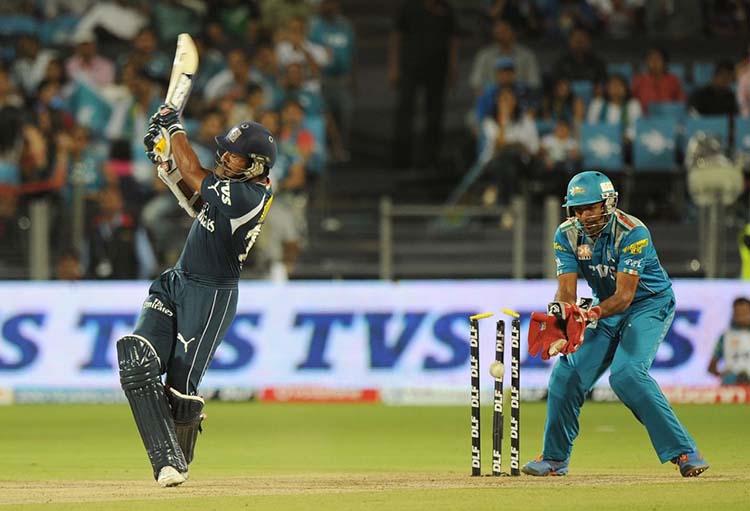 Kumar Sangakkara recorded 34.04% as the win percentage in IPL. This is by far the lowest win percentage scored by any captain in IPL. A close friend of Jayawardene, Sangakkara headed three IPL teams at different points namely Deccan Chargers, Kings XI Punjab, and Sunrisers Hyderabad. With 47 matches played so far as a skipper, Sangakkara won 15 matches, lost double that won, and tied on two games. 
As the captain of Kings XI Punjab, Sangakkara's team finished in fifth place in 2009 IPL. Thereafter, he went on to play for Deccan Chargers in 2011. Things didn't seem in his favor and they finished 7th not making it through to the playoffs. That was not all, the following year had worse in-store when Sangakkara's team ranked 8th. In 2013, he moved to Sunrisers Hyderabad and headed nine IPL matches before being removed from captaincy.