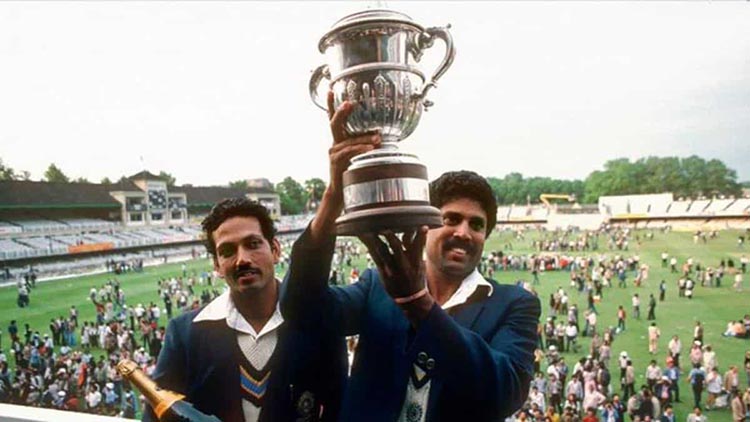 In this "For the record" article, we are going to take a look at 5 Indian bowlers who took 5 wickets in a single world cup match.
The ICC Cricket World Cup is the most vital Tournament in Cricket. It is an event that every Cricketer dreams of playing for their countries.
Be it, batsmen or bowlers, everyone wants to make their presence felt on the biggest platform and remembered for ages. And Indian bowlers are no exceptions!
Indian bowlers have managed to mark their presence in the World Cup by registering memorable performances.
Zaheer Khan was the joint highest wicket-taker in the 2011 ICC Cricket World Cup that India went on to win. Also, bowlers did their bit in the Final to help India win its maiden World Cup back in 1983.
Other than these performances, the WC has seen many sizzling Team efforts as well as individual performances with the ball.
Talking about bowlers who have managed to take 5-wickets haul in WC, only 56 have done that. Mitchell Starc of Australia leads the show with 3. 6 Indian bowlers have managed to grab a fifer across several editions of the World Cup.
Let's take a look at five of those memorable performances in the World Cup in this post!
Top 5 Indian Bowlers who took 5 wickets in a single World Cup Match
5. Kapil Dev – Vs Australia – 1983 World Cup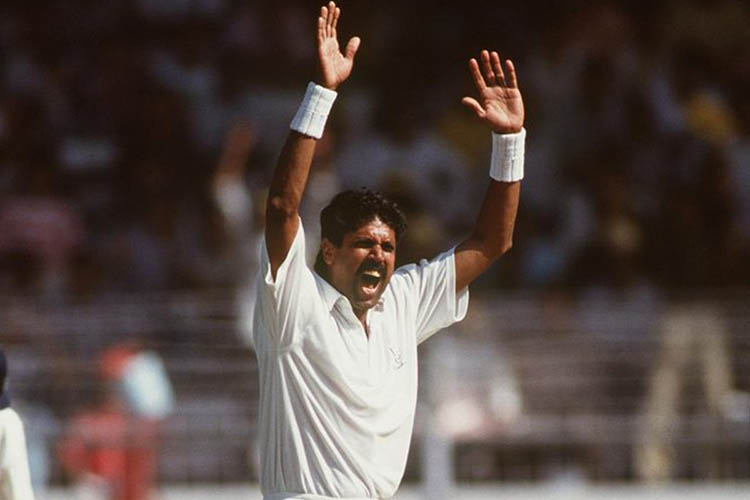 The performance of the Indian Captain in India's 1983 World Cup campaign is something that we will cherish for a lifetime. But you may have missed that he took a 5-wickets haul while playing against Australia. It was the 11th game of the WC. Kapil dismissed Kepler Wessels, Tom Hogan, Rod Marsh, Ken MacLeay and Geoff Lawson. In his 12 overs, he returned with a figure of 5 for 43. He also played a knock of 40 off 27 balls. The reason why his feat was not much talked because India lost the game by 162 runs. But the game was the one that helped Kapil to display his skills. It was vital to note as he came to the WC with average numbers. But the fifer put him up in the league and gave his career a push. It was the 2nd instance when such a performance by an Indian bowler went in vain. Another was Mohammad Shami's against England in the 2019 ICC Cricket World Cup.
4. Robin Singh – Vs Sri Lanka – 1999 World Cup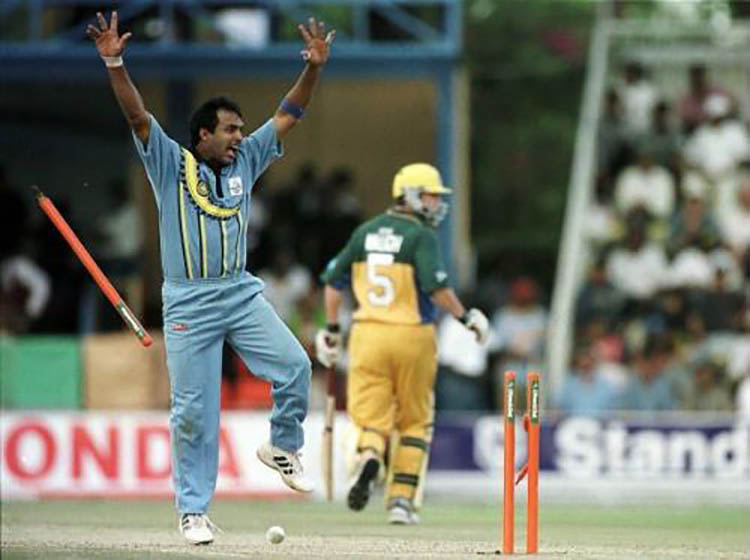 In World Cup history, Robin Singh became only the 2nd Indian bowler to take the coveted 5-wickets haul in the 1999 edition. His figure read 5 for 31 in 9.3 overs while playing Vs Sri Lanka at Taunton. It led the foundation for India's win by 157 runs. Robin bowled his heart out against the Islanders. In the process, he ripped their batting order. He dismissed Aravinda de Silva and Arjuna Ranatunga within only 6 balls. He also accounted for Vaas, Upashantha and Muralitharan. India did not have a nice WC campaign in 1999. It was eliminated in the Super 6 Stage. It finished at the Table's bottom with only 1 win in 5 games. India's victory was supported by Singh's display. That helped it have a morale-boosting win. And it also set the tempo for being the Finalist in the next season in 2003.
3. Venkatesh Prasad – Vs Pakistan – 1999 World Cup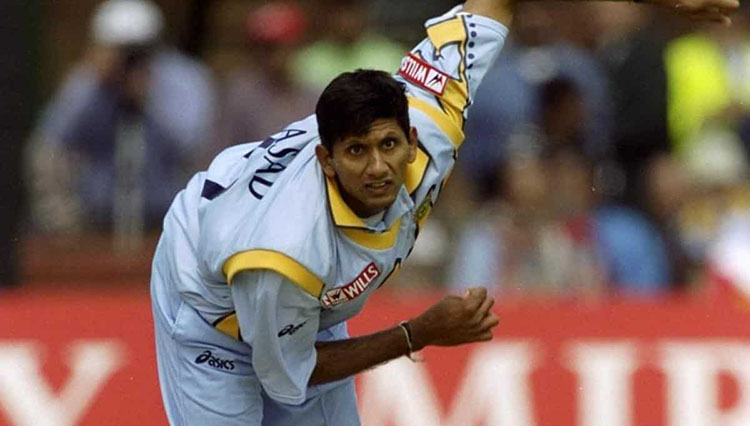 The 1999 WC Edition also saw another Indian bowler taking a fifer. It was when Indian battled with the arch-rivals Pakistan at Manchester. Venkatesh Prasad's figure was 5/27. Pakistan was chasing 228. That's when the speedster dismissed Saleem Malik and Saeed Anwar in the 1st 20 overs. He made a comeback to scalp Inzamam Ul Haq, Moin Khan and Wasim Akram at the end of the innings. Pakistan was packed for 180. Pakistan had to wait till 2017 when they beat India in an ICC match by winning the Champions Trophy. Prasad was given the 'Man of the Match' award.
2. Ashish Nehra – Vs England – 2003 World Cup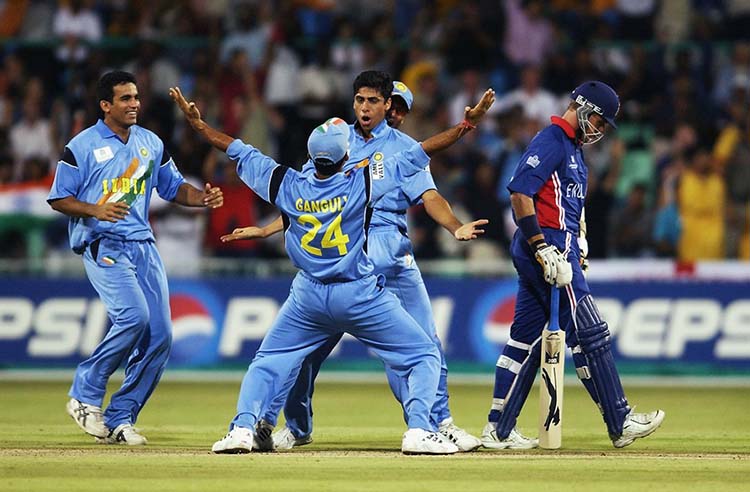 Ashish Nehra bowled a sizzling spell against England in the 30th game of the 2003 World Cup. Nehra Ji showcased his best performance, and his figures stood at 6 for 23. England had a strong batting order, and India could score only 250 for it to chase. But it was Nehra's day as he ran through English middle order. He hunted Michael Vaughan, Alec Stewart and even the Skipper Nasser Hussain by 20th over. Flintoff tried to show some resistance, but wickets kept falling. Nehra then accounted for Paul Collingwood, Craig White and Ronnie Irani. It saw England bundled out for only 168. Ashish Nehra went on to pocket the 'Man of the Match' award. It helped India walk into the Final of the 2003 World Cup. But alas, the Sourav Ganguly-led Team lost the Final battle to Australia.
1. Yuvraj Singh – 5-wickets haul Vs Ireland – 2011 World Cup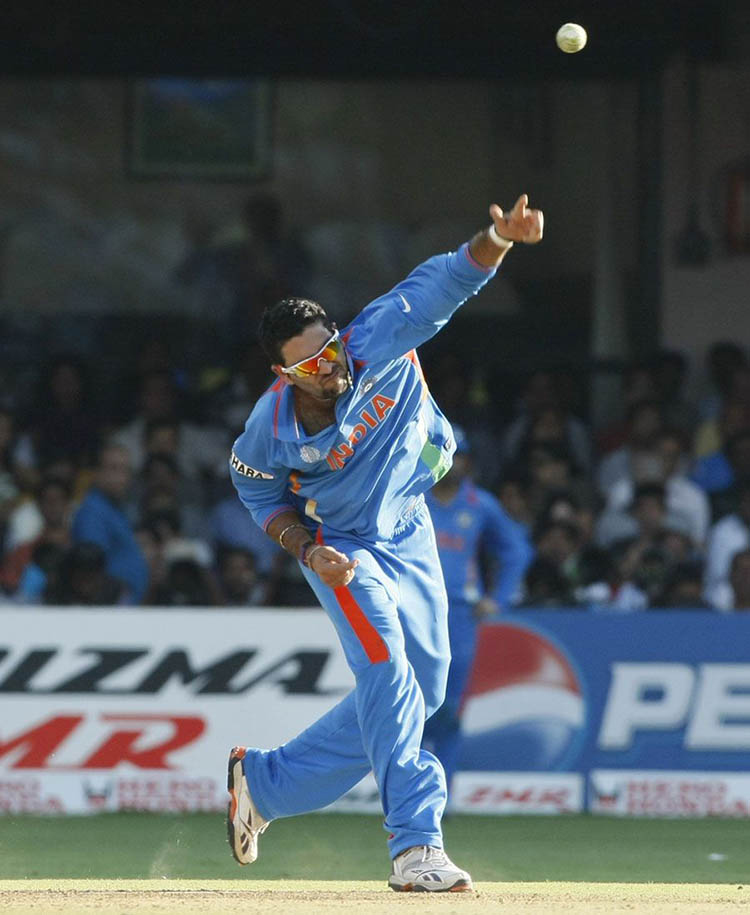 Yuvraj Singh was the 'Man of the Series' in the 2011 World Cup. And he put consistent showing with the bat and the ball that helped India win its 2nd World Cup after 1983. In a game Vs Ireland in the WC, Yuvraj achieved a rare feat. He emerged as the first player in the history of WC to take a fifer and score a 50 in the same game. But later, Shakib Al Hasan of Bangladesh equaled his feat. Firstly, it was his bowling that did Ireland in as he decimated the batting order within 15 overs. His wickets were Kevin O'Brien, William Porterfield, who was well set, Andrew White, Alex Cusack, and John Moony. Ireland collapsed for a paltry 2017. India chased it with 4 overs to go and by 5 wickets. Singh remained Not Out on 50 off 75 balls to see India home and won the 'Man of the Match' award.