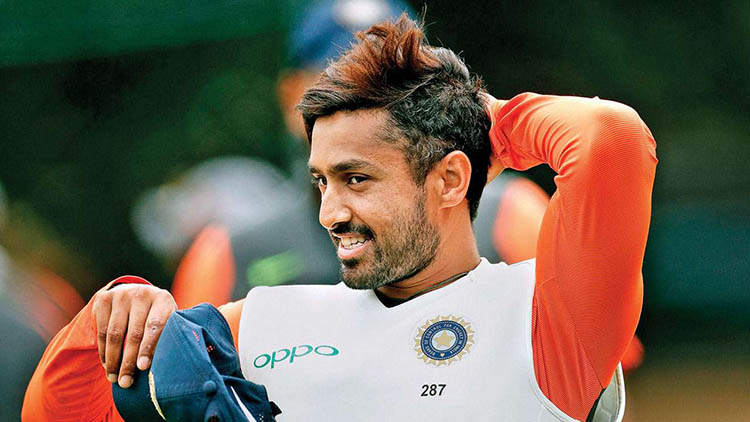 In this article, we are going to take a look at 5 Most Unlucky Indian Cricket Players in the Last Decade.
India, a country full of cricket lovers, is blessed with many gifted cricketers. However, becoming a part of the national cricket team remains extremely difficult given the sports consists of only 11 positions. Hundreds of thousands of people compete for these 11 spots resulting in many good players never getting a chance to show off their talent.
During his time as a coach for India Under-19 players, Rahul Dravid developed a method to select the best players possible. In this system, the teams with cricketers under 19 years of age were rotated during every series. This meant each set of junior players got less than 5 attempts to build their dream career. Another rule in the same system indicated that one cricketer would be able to participate in only one Under-19 World Cup.
The degree of difficulty to participate in the Indian cricket team starts from the junior level itself. Therefore, struggling to become a part of the highest level of the national team does not come as a surprise. There are a plethora of players who never got a chance to play in the national team due to no available spot. Similarly, some unlucky cricketers got the opportunity but did not last because regular players were taken back to the team.
Here are 5 such unlucky players who had the talent but could not make a permanent place in the Indian cricket team between the last ten years.
Top 5 most Unlucky Indian Players
1. Robin Uthappa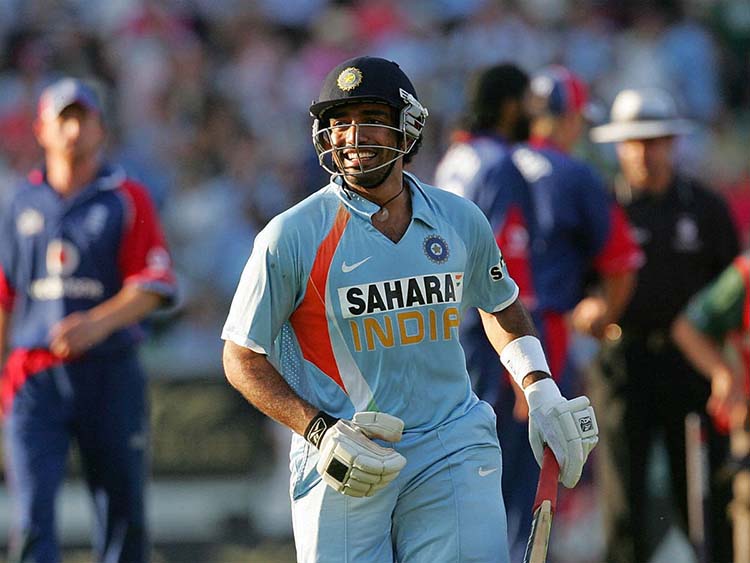 Robin Uthappa made his debut as a right-handed batsman in the Indian cricket team which was then coached by Greg Chappell. He took part in both the ODI World Cup and T20 World Cup of 2007. Although Uthappa has an excellent track record in domestic matches, his potential was never fully utilized by the national team.
Indian Premier League (IPL) is often deemed to set the standard for the selection of the Indian team. Coached by Pravin Amre, who helped Uthappa resolve a few technical issues, he eventually pulled an amazing performance scoring a huge number of runs as a part of the Kolkata Knight Riders (KKR) team in IPL. So, he can be easily considered to be an excellent player.
Uthappa made a comeback in 2015 for the Zimbabwe tour which was also his final match as a member of the national team. Currently, he plays for the IPL and domestic matches. Being close to 35 years and shifting his base to Kerala, Uthappa's aspirations appear to be over.
2. Manoj Tiwary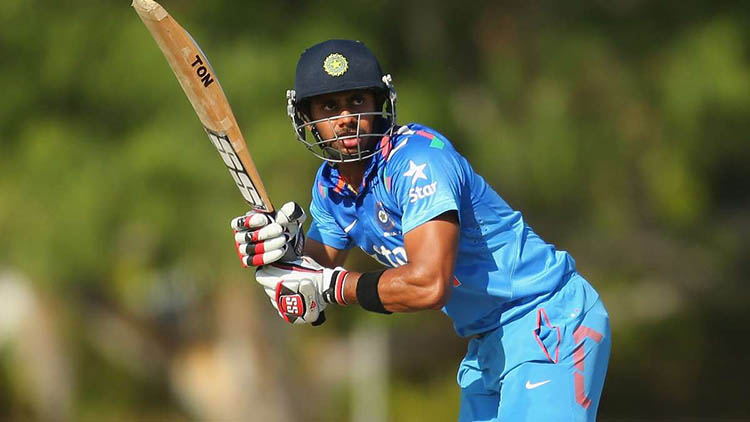 Manoj Tiwary got selected as a replacement for Yuvraj Singh for the West Indies tour of 2011. In this ODI, he scored a century and won the Man of the Match award. Unfortunately, this aggressive right-handed batsman was completely overlooked by the selectors for the next 14 ODIs.
Tiwary made a brief return in 2012 where he took 4 wickets. However, the now 34-year-old player has not represented the Indian team since 2015. With age not on his side, we can assume that he won't be placed in the team anytime soon. He was not chosen in IPL despite his steady performances for the Rising Pune Supergiant (RPS) and the KKR.
3. Pankaj Singh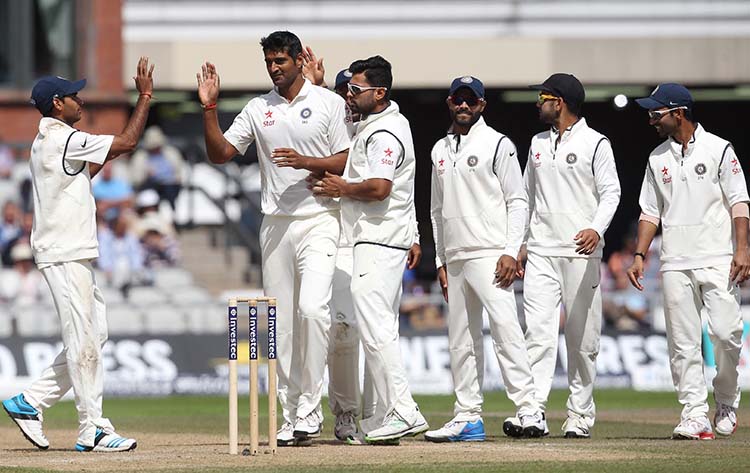 Years of hard work in cricket led to Pankaj Singh getting an opportunity to play for the England tour in 2014 as a replacement for Ishant Sharma. Sadly, this moment in his career did not last long.
On his debut, Singh was unable to take wickets due to surprising rulings by the umpire. The dropped catches did not help the case either. The fast bowler played one last Test Match before he became yet another player to go unnoticed by cricket authorities.
Singh is the first seam bowler to take 400 wickets in the Ranji Trophy in 2018. This performance was later matched by Vinay Kumar of Karnataka.
4. Karun Nair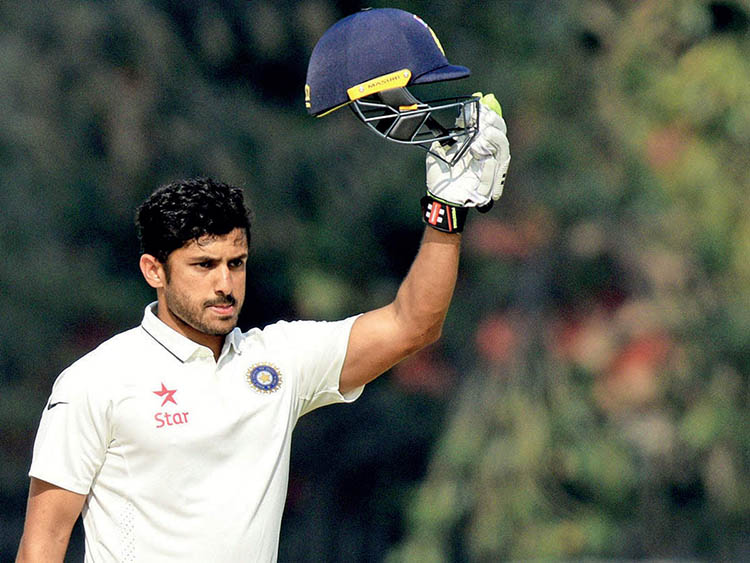 Karun Nair, the middle-order Indian batsman, made his first Test Match appearance in 2016 against England. In the same match, he scored his maiden century converting it into a triple century with 303 runs not out. This made him the third player in the world and the second Indian player after Virender Sehwag to score a triple century in their first international cricket match. Nair also scored 3 consecutive centuries in the Ranji Trophy Final.
Despite his achievements, Nair was chosen only thrice for the national team. The 28-year-old batsman was not selected for any Test Matches after Ajinkya Rahane returned to play.
In his own words, Nair says, "I played four innings probably in the Australia series, and I think any batsman could get a start and get out in two innings and could have two failures. But to be out of the team after that and not get a chance after that is just unfortunate."
It seems unlikely that Nair would return soon as other newer players keep getting multiple chances in the team. Ravindra Jadeja, for example, is frequently placed as the #6 batsman while Hanuma Vihari tries to keep a good form whenever he is placed in the team.
5. Parthiv Patel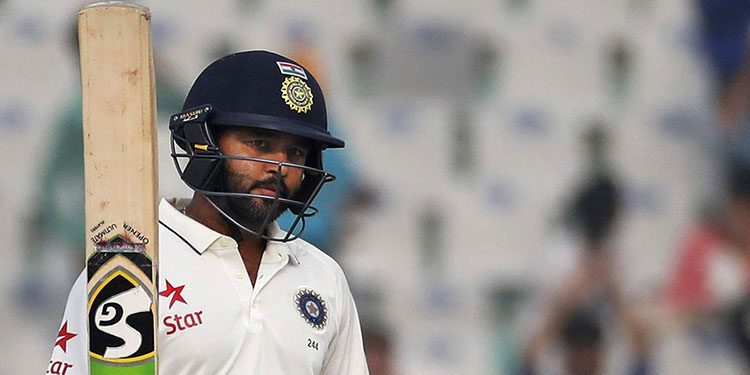 Patel debuted as a fresh face before either Dinesh Karthik or MS Dhoni debuted but was removed from the team soon after a few failures. He has since played for domestic matches with consistent performance.
Patel was the captain of the Gujarat team when they won the 2016-17 Ranji Trophy after scoring 143 runs in the second inning. He was chosen as a replacement for injured Wriddhiman Saha and played Test Match against England and scored a fifty.
According to Patel, he does not feel unlucky to have MS Dhoni as his peer since he did not utilize the opportunity he had received.