Rahul Dravid, popularly known as The Wall and Mr. Dependable, is one of the greatest cricket players from India. This legendary Indian cricketer earned his nickname for being one of the most persistent players in the field.
Dravid has pocketed more than 10,000 runs from his career in both ODI and Test formats. He holds records for being a player with diverse achievements to his name. Among others, his records include the number of catches held, the number of balls faced, and the time spent at the crease.
Dravid played for the Indian cricket team with Sachin Tendulkar as his peer. Tendulkar's presence, unfortunately, overshadowed Dravid's accomplishments and did not gain as much attention as they deserved.
Top 5 Incredible Records from Rahul Dravid's Test Cricket career.
1. 1st Cricketer to Score Centuries in all 10 Test Playing Countries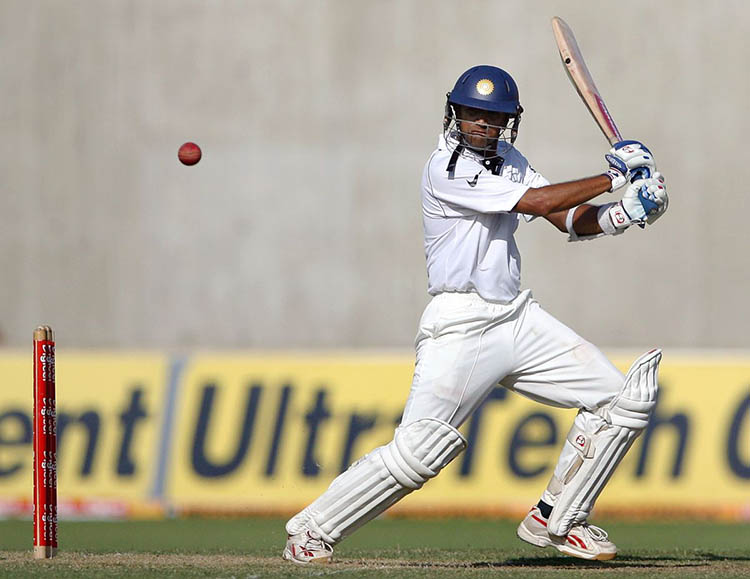 The 10 countries that played Test cricket during Dravid's career were India, Sri Lanka, Pakistan, Bangladesh, New Zealand, Australia, South Africa, Zimbabwe, West Indies, and England. Dravid is the first batsman who scored centuries in all 10 countries.
Dravid scored his first century in 1996-97 against South Africa at Johannesburg where he made 148 runs. The maximum runs in his Test career were 270 at a match against Pakistan at Rawalpindi.
2. The Maximum Number of Balls Faced and the Most Time Spent at the Crease
As the best No 3 Indian batsman, Dravid faced the highest number of balls in the history of Test cricket. He is also the one to spend the most time on the pitch in his career of 16 years.
As a batsman, Dravid faced a total of 31,258 balls in his Test career which puts him much ahead of Tendulkar, the second in record with 29,437 balls. Dravid's ability to bat for long hours made him different from his peers. He was an extremely patient player whose knowledge of the game and skills helped him bat for prolonged hours. He may not have earned the maximum runs, but he spent more time in the field than Tendulkar. His total time spent at the crease is a world record calculated to be 44,152 minutes which is almost 736 hours.
3. Most Catches by a Non-Wicket Keeper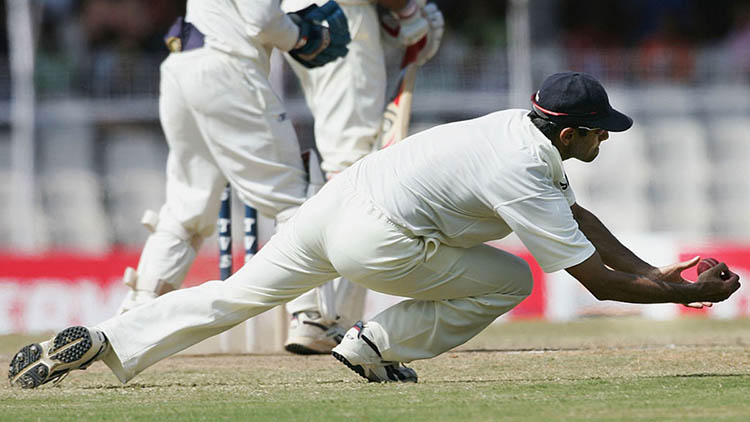 Dravid is the greatest slip fielder in cricket history. Out of the 164 Test matches he played, he took a total of 210 catches and made a record as a non-wicket keeper.
Dravid's talent showed best when spinners came to bowling. He caught more than 50 times each with Anil Kumble and Harbhajan Singh as bowlers. 55 catches during Kumble's bowling and 51 during Harbhajan's bowling made a record in itself with a fielder catching more than 50 times from two separate bowlers.
4. Partnership Records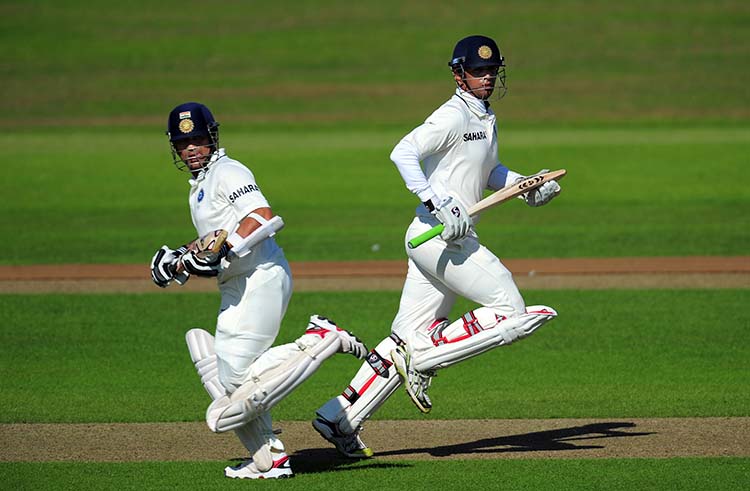 Dravid has a unique record of several partnerships under his belt. The three major ones are as follows:
1. A record of highest partnership runs in test cricket history consisting of 32,039 runs.
2. The highest number of a half-century and century partnerships with 126 partnerships of half-centuries and 88 partnerships of centuries.
3. A shared record with Tendulkar involving 6,920 runs including 20 partnerships of centuries. This pair has created a record of more runs in a partnership that any other partnerships in cricket history.
5. Most runs by an Indian Batsman playing at Number 3 Spot in Test Cricket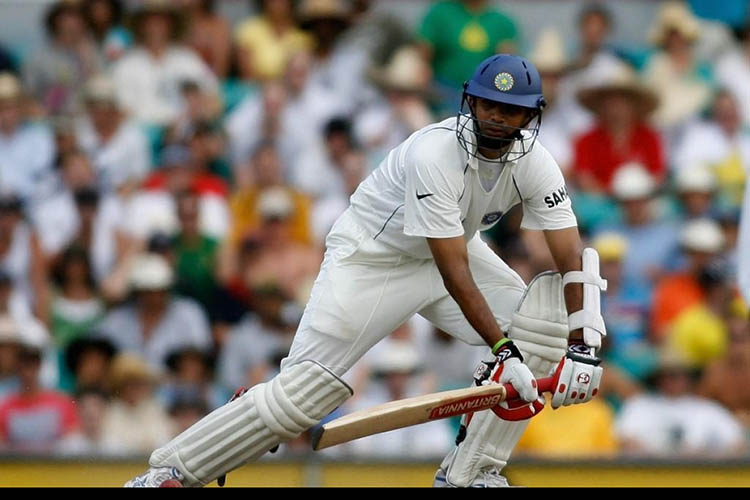 Dravid is one of the best batsmen at #3 position in Test with over 10,000 runs in his pocket. He has a total score of 10,524 runs in 219 innings at an average of 52.88 at #3 position. Batting at the #3 position, he bagged 50 half-centuries and 28 centuries which is the highest score by an Indian batsman from the same position. It also holds the record of being the second-highest after Kumar Sangakkara.
Dravid, who played at #3 position for the most part of his career, was temporarily downgraded to #6 in 2001 due to loss of form. However, he regained his #3 position after scoring 180 runs against Australia along with V.V.S. Laxman with a total of 376 runs from the partnership.