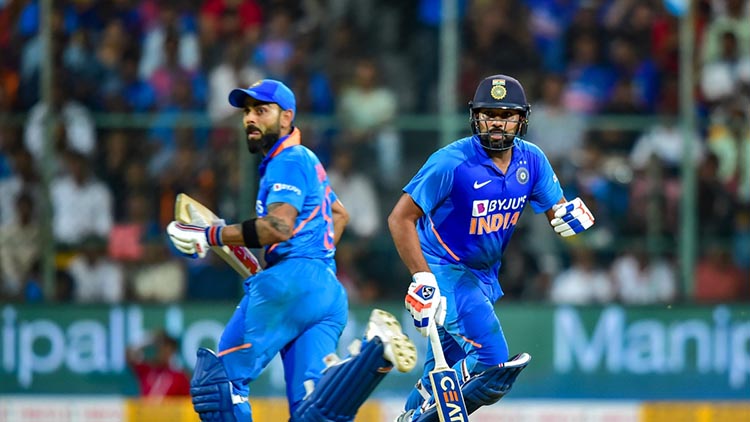 Ever wondered which team has the highest T20 Score? No worries today we are going to talk about which team has the highest score in T20 Cricket.
T20 Cricket has emerged as one of the most successful formats of Cricket. In India, the advent and success of IPL can be a perfect example to understand its craze. T20 Cricket is fast, thrilling, and is like watching an action movie.
Over the years, the success of the ICC T20 World Cup and T20 leagues has opened the gates for players across the world. It has helped them participate in T20 leagues and make an instant impression.
Taking about countries that play T20 Cricket, Afghanistan is a Team that is considered as a rising side. The Afghanistan Cricket Team managed to stun the Cricketing World when they come up with the highest score in a T20 game against Ireland. Ireland lost the 2nd match of the Series by 84 runs and later succumbed to 3-0 defeat.
Rashid Khan, the promising young spinner, emerged as the first-ever spinner to grab a hat trick in a T20 International. Afghanistan has seen some good days at the business with 46 wins in 68 T20s. They have a win rate of 67%. But many of these were against Associate Nations.
As things stand today, they proudly have the record for the highest team score in T20. On that note, let's take a look at other highest scores in T20i in this post!
Top 5 Highest t20 score in Cricket
1) Afghanistan – 278/3 – Dehradun – 2019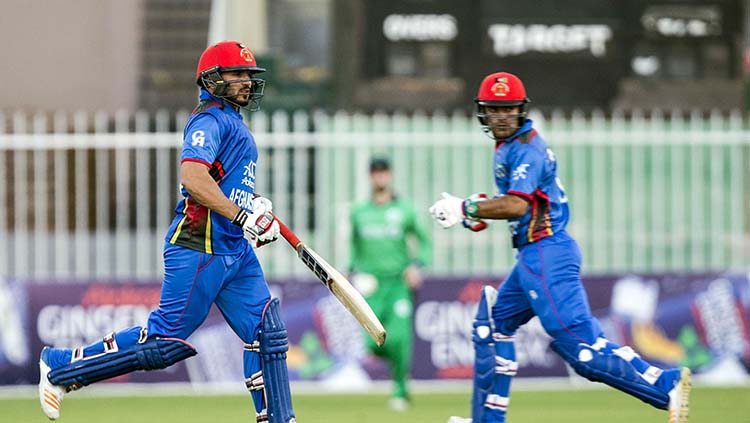 In a game against Ireland in Dehradun in 2019, Afghanistan went on to become the record holder for scoring the highest international t20 score. Australia was the table-topper till then, but Afghanistan improved it by a further 15 runs. Thanks to the heroics of Hazratullah Zazai, Afghanistan scored 278 for 3 in 20 overs. Zazai became the 2nd highest T20 individual scorer when he played an inning of 162* off just 62 balls. Usman Ghani (73 off 48) provided him able support as they put on 236 for the 1st wicket. Ireland could score 194/6 in reply – a total that is worth a win in most of the T20 matches. Still, they lost the game by 84 runs!
2) The Czech Republic – 278/4 – Ilfov County – 2019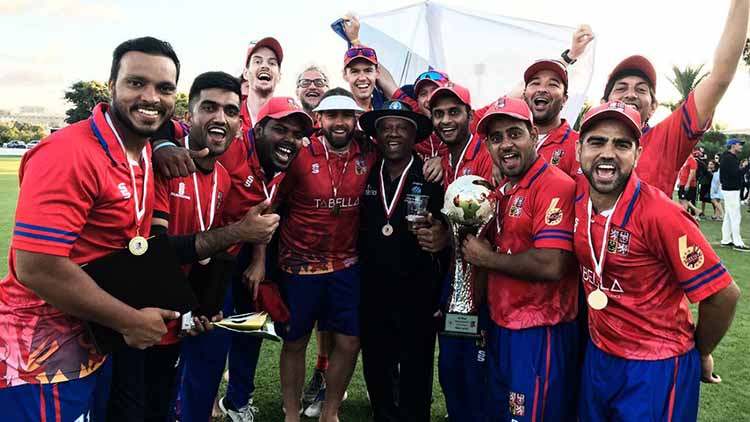 Surprisingly, Czech Republic holds the record for the 2nd highest t20 score in International Cricket after Afganistan. They achieved this incredible feat in a match against Turkey in 2019. S Wickramasekara played an incredible inning of 104 not out. His contribution helped his team reach an enormous total of 278 runs. The Czech Republic won that match by 257 runs, as the opponent team Turkey got all out at 21 runs.
3) Australia – 263/3 – Kandy – 2016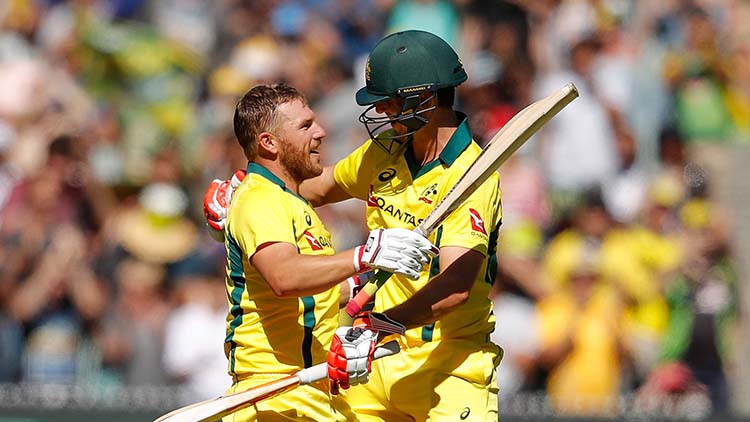 Glenn Maxwell is known as a dangerous batsman when he is in form. The right-hander went on to rip apart Sri Lanka's bowling attack as he scored an unbelievable 145* in 65 balls. Other batsmen such as Usman Khwaja, David Warner, and Travis Head all managed to score some runs. In the process, Australia went on to achieve the then highest team score in t20 International Match. In reply, the Island Nation scored 178/9 – not a bad looking one. But it was not enough to help them sail through. They lost the game by 85 runs. Mitchell Starc and Scott Boland were the picks of the bowlers for Aussies as they took 3 for 26.
4) Sri Lanka – 260/6 – Johannesburg – 2007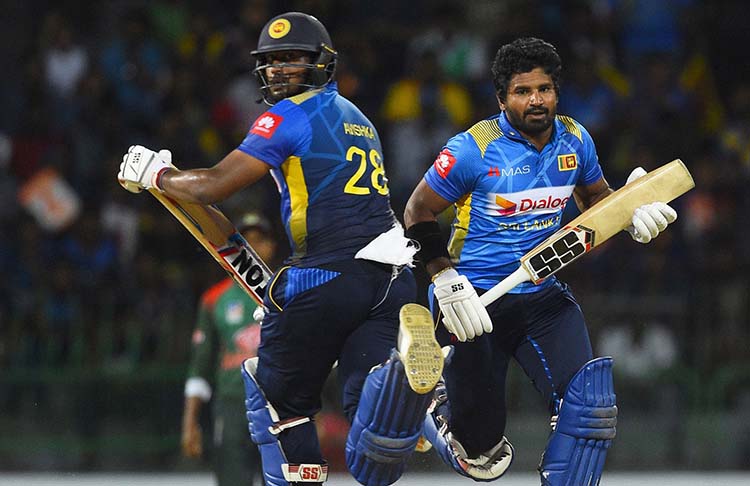 Sri Lanka holds the record for the 4th Highest total in t20 international. They made this record in a match against Kenya in 2007. Jayasuriya played an important role in this match, as he smashed 88 runs in just 44 balls. Jayawardene was also in incredible form, as he played a brilliant inning of 65 runs in just 27 balls. The Sri Lankan side gave Kenya a humongous target of 260 runs. But Kenya was completely outclassed by Sri Lanka, as their whole team got out for just 88 runs. Sri Lanka won that match by 172 runs.
5) India – 260/5 – Indore – 2017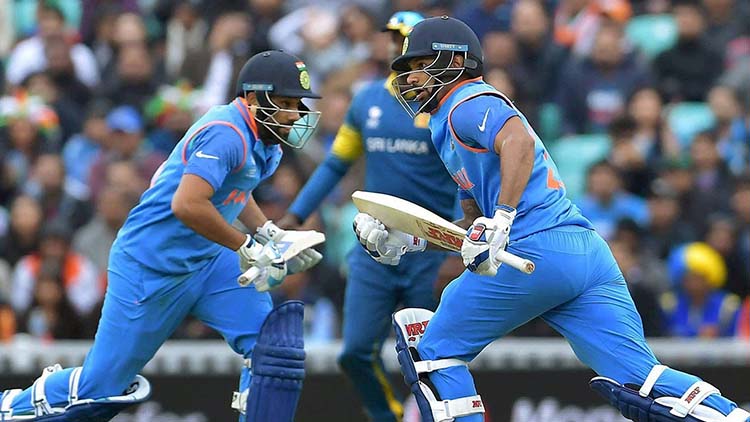 Sri Lanka was again at the receiving end – this time against India. The Indian Cricket Team had made mincemeat of the Sri Lankan attack almost 10 years before right in Indore. And Sri Lanka was at it again in Indore. Rohit Sharma, the explosive Indian opener, went all guns blazing from the word 'Go' and hit a joint-fastest T20 ton. He collaborated with KL Rahul to see India reach a mammoth 260/5. Rahul was also in a brutal form as he hit a quickfire 89 in just 49 balls. Indian made its intentions clear when it put 165 runs for the 1st wicket. In reply, Sri Lanka never looked in control and lost the game by 88 runs. Kusal Perera scored 77 in only 37 balls, and that was their only salvage.
Top 10 Highest Team Score in T20 Cricket
| | | | | | | | | |
| --- | --- | --- | --- | --- | --- | --- | --- | --- |
| S No | Team | Score | Overs | RR | Inns | Opposition | Ground | Match Date |
| 1 | Afghanistan | 278/3 | 20 | 13.9 | 1 | v Ireland | Dehradun | 23-Feb-19 |
| 2 | Czech Rep. | 278/4 | 20 | 13.9 | 1 | v Turkey | Ilfov County | 30-Aug-19 |
| 3 | Australia | 263/3 | 20 | 13.15 | 1 | v Sri Lanka | Pallekele | 06-Sep-16 |
| 4 | Sri Lanka | 260/6 | 20 | 13 | 1 | v Kenya | Johannesburg | 14-Sep-07 |
| 5 | India | 260/5 | 20 | 13 | 1 | v Sri Lanka | Indore | 22-Dec-17 |
| 6 | Scotland | 252/3 | 20 | 12.6 | 1 | v Netherlands | Dublin (Malahide) | 16-Sep-19 |
| 7 | Australia | 248/6 | 20 | 12.4 | 1 | v England | Southampton | 29-Aug-13 |
| 8 | Australia | 245/5 | 18.5 | 13 | 2 | v New Zealand | Auckland | 16-Feb-18 |
| 9 | West Indies | 245/6 | 20 | 12.25 | 1 | v India | Lauderhill | 27-Aug-16 |
| 10 | India | 244/4 | 20 | 12.2 | 2 | v West Indies | Lauderhill | 27-Aug-16 |