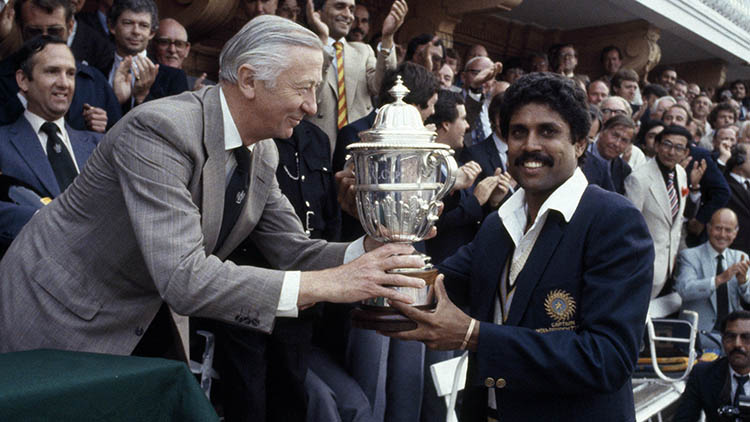 In this "For the Record" article, we are going to find out who is the best captain of India! For this, we are going to take a look at top 5 Indian Cricket Captains.
A Captain in any sport means a person who is capable of leading the team and helping it gel well to win together. A captaincy is a form of art. And it is something that requires a higher degree of skill, courage, and strategies.
The significance of a Skipper in Cricket is huge! Yes, it is the person who leads the Team and balances the final cut. He/she also wears defeats and victories on sleeves and is always passionate about Cricket.
On that front, at KhelTalk, we celebrate all-time greatest Captains to have led India in this post & find out Who is the best captain of India!  
Top 5 Indian Team Captains
#5 – Mansur Ali Khan Pataudi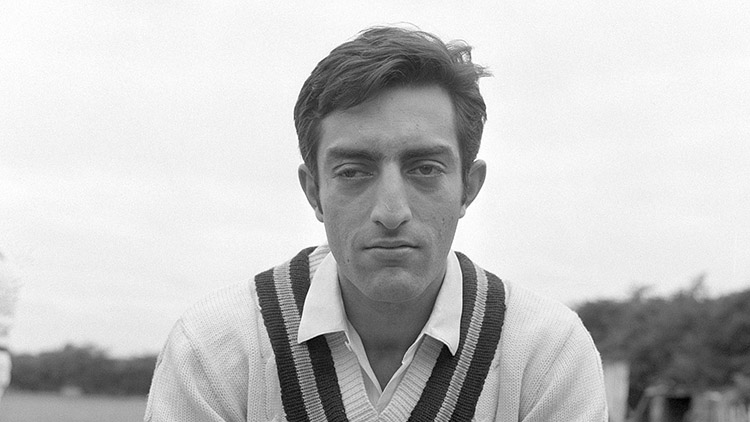 Did you know that Mansur Ali Khan Pataudi lost one of his eyes in a car accident? Yes, but that did not deter him from cherishing his dream of playing for India. His average in Tests was 34 even after losing an eye. That made him one of the greatest when it came to determination and perseverance. Before the car crash happened and limited him in a way, Pataudi was poised to break all records. Mansur had made 1216 runs at a compelling average of 55! When he Captained India, he was only 21 years and 77 days old. 
He had great leadership qualities that made him one of the feared among oppositions. Ali was called by a name that matched his persona – 'Tiger.' He believed in not pushing anyone and strived to extract the best from the squad. During his playing days, India did not have many options in the spin. It was a masterstroke from him to focus on spin. Pataudi then introduced to the world the famous spin quartet – Bedi, Prasanna, Chandrashekhar and Venkataraghavan. Mansur led India in 40 Tests, and that included the first victory on foreign soil. India won against New Zealand 3-1. He was always a tough fighter. Pataudi died at 70 after contracting a severe lung infection. He is number 5th spot in our search of best captain of India!
#4 – Mohammad Azharuddin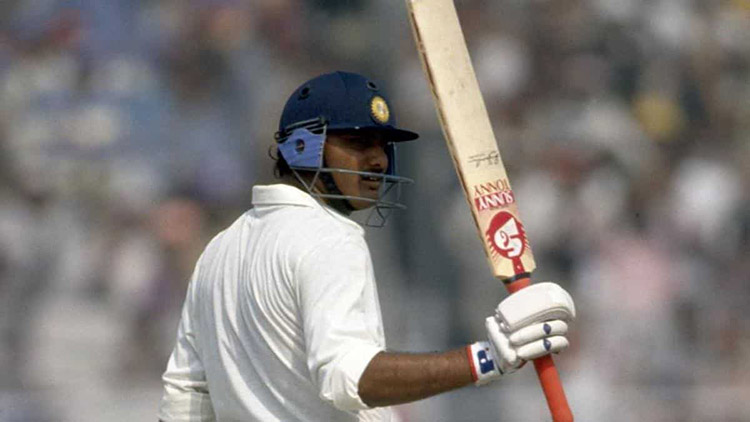 Mohammad Azharuddin was not only known for his wrist-based batting. But he was also known for his tactful captaincy. His contributions being the Skipper of the Indian Cricket Team were remarkable. His fluid batting style resembled that of great batsman of England – David Gower. Other than his batting and captaincy, he was also known for his impeccable fielding. It was his capacity to turn the tide of a match in India's favor. And his oppositions considered him a threat. Being the Captain of India, the Hyderabad batsman has 103 wins with one of the best rates of success. Ganguly got to better his record of 14 Test wins, which were a record. Azharuddin won the coveted Arjuna Award in 1986 and also the Wisden Cricketer of the Year in 1991. Everything was going well and, he was in his prime days. And that's when the allegation of match-fixing downgraded him. Azhar was once a respected Cricketer both on and off the field.
#3 – Kapil Dev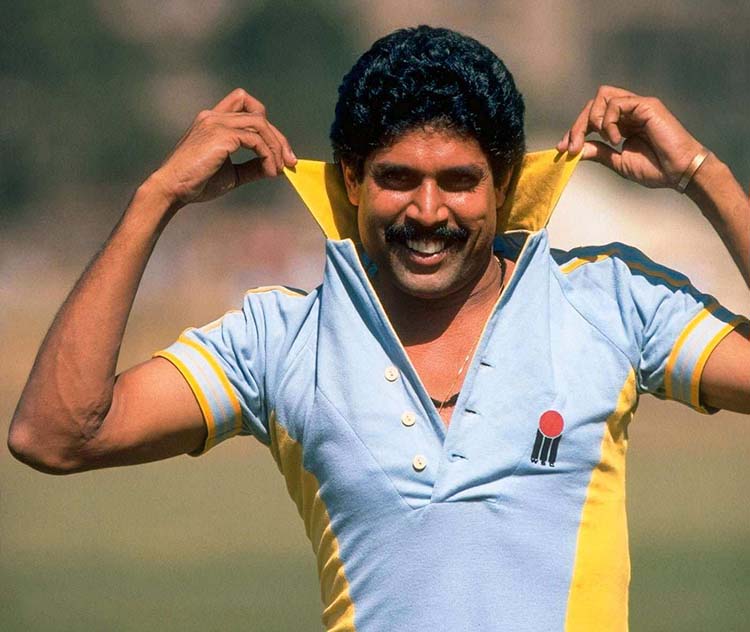 There is no surprise to see Kapil Dev making in this list. He was the first Captain who won India the maiden Cricket World Cup Trophy in 1983. During his starting days, West Indies were ruling the world of Cricket. At that time, the Kapil Dev-led Team managed to win its first ODI Series with him being the Skipper. Many winning members of that Team believed that one victory gave him the confidence to face them in 1983 Final. Kapil had not much to carry if the records were concerned. He had a record of 2 games, 608 runs averaging 21 and had taken 34 scalps. India had a tough 1983 World Cup. But it was Kapil Dev who denied West Indies a hat trick of World Cup wins. Windies won the WC back to back in 1975 and 1979. In a must-win game Vs Zimbabwe, the Chandigarh batsman stitched a 126 run stand for the 9th wicket. He hit a ton and made a record that remained his for 27 long years. His all-rounder performance helped him end up winning the match. The role of Kapil Dev was better as a Captain than as a batsman. He was given the Team ownership in 1985, and it continued. Kapil was the joint 'Man of the Match' in the 2nd tied Test against England. His Series win against England was indeed a high profile achievement in Indian Cricket in 1986. Kapil may have differences with Gavaskar, but he also had a strong success record. And that made India achieve newer heights of success.
#2 – Saurav Ganguly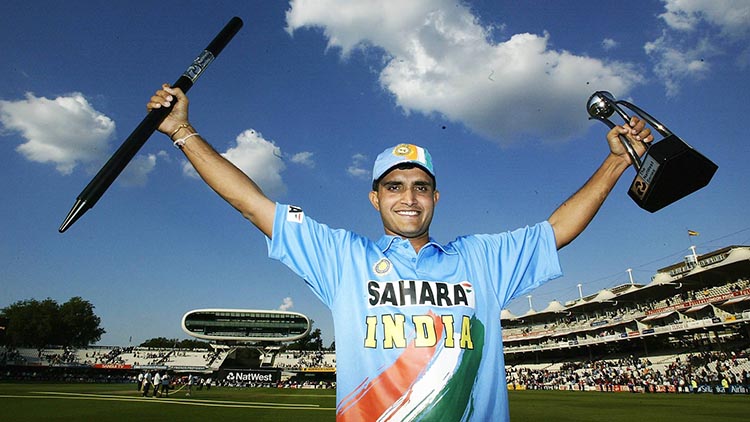 Saurav Ganguly is credited as the Captain of the Indian Cricket Team who made the Team bond like no other. Ganguly also had an eye for spotting the right talents. And some of them went on to become match-winners later. Still, the big challenge that he faced was being temperamental. He was not someone who shied from displaying his emotions. Saurav did not have in him the calmness that we can see in MS Dhoni. After India won the famous Nat West Series Final Vs England, he celebrated by taking off his shirt. He was not a calm customer when it came to facing bouncy deliveries. He took too much pressure and as a result, had to face batting issues. Being unable to deal with bouncers was his weakness that he could not work on. And Australian bowlers made the most of it to dismiss him.
Still, with his never-say-die approach, he was able to instill confidence into the mix. That gave the Team the courage to perform overseas and the credit to do that with ease does go to him. The highlight of his career was when he took India to the Final of the World Cup in 2003. He also helped India reach Asia Cup Final and even drew a Series Vs Australia. But when you talk about his contributions to the Indian Cricket, it was extraordinary. The 'Prince of Kolkata' may not have won major Cups, but he is still one of the best men to have led India.
#1 – Mahendra Singh Dhoni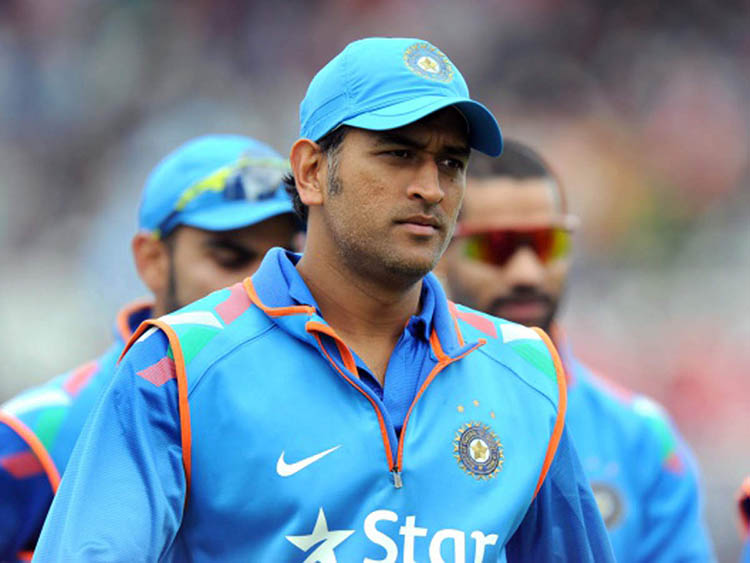 At the top of our list is the 2011 World Cup-winning Captain – Mahendra Singh Dhoni. And some might not agree with us on ranking him as the best captain of India. But without an iota of doubt, Dhoni has exhibited a determination to edge past Ganguly. And that made him become the best captain of Indian cricket team over the years. Under the leadership of MSD, India won the first edition of the 2007 ICC T20 World Cup in South Africa. When he became the Captain in the longest format of the game, he won his first Series. It was the coveted Border-Gavaskar Trophy. It was under his reign that India was able to position itself on the top of the Test Rankings. His extreme sense of calmness helped Indian Cricket achieve a status that was never imagined earlier.
India was considered a weak opposition overseas. But the way Mahi captained India; it changed the perspective for the Team. India was also able to win its 2nd World Cup in 2011 after 1983. MSD led from the front and played a Captain's knock of 91 Not Out. MS Dhoni also hit that memorable 6 to start the celebration. In many interviews, Dada has already said that Dhoni was a better Skipper than him. Even Sachin Tendulkar, who was once India's Captain, heaped praised on MSD. He went on to say the Dhoni was the best Captain that he ever played under. Dhoni is not active ever since after that heartbreaking 2019 WC Semi-Final. But he still has age on his side. And what else can he give to Indian Cricket, if he returns, will be a matter of guess!