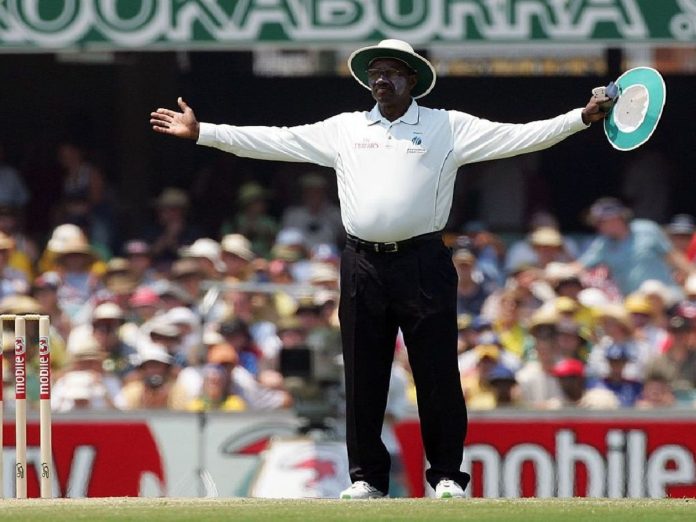 Umpires play a pivotal role in the smooth functioning of a game. They are the ultimate judge and jury in a cricket game and no player can overpower them. Umpires in a cricket game have to be absolutely unbiased and they in no way, can have biasedness or prejudice against a single player or a team.
But they are human beings at the end of day! And they are bound to make mistakes. With the introduction of the Decision Review System (DRS) in international cricket way back in 2008, umpires' wrong decisions can be overturned by the teams.
One of India's elite umpires and part of ICC's Elite Panel of umpires, Nitin Menon is a household name in cricket. But in the 3rd Test match between India and Australia, Menon received the wrath of several Indian fans for some wrong decisions.
In this article, we take a look at a few controversial umpires in cricket who have been at the receiving end of merciless trolls:
1. Nitin Menon (India)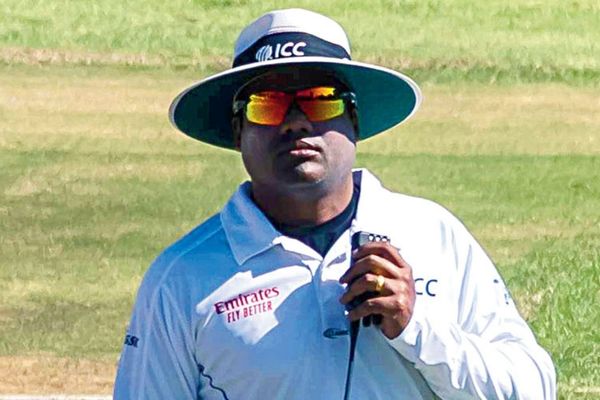 One of India's best umpires, Nitin Menon hasn't been having great form. His decision to send back Virat Kohli in the 2nd Test match between India and Australia in Indore, ignited the wrath of social media trolls and netizens.
There have been several other instances where Menon has given a wrong judgement and that hasn't gone down well with the players, coaches and fans.
2. Steve Bucknor (West Indies)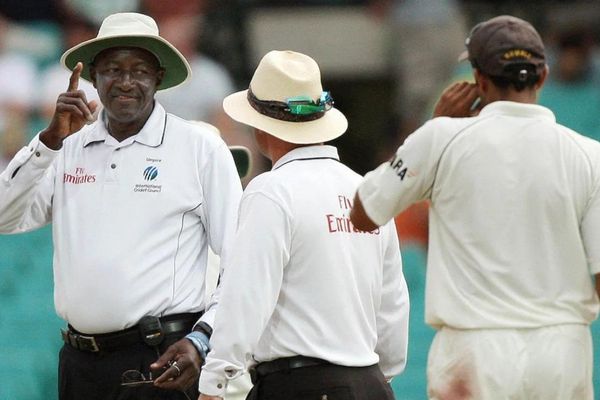 Any die-hard cricket fan of the 2000s knows Steve Bucknor really well. The silent assassin with that wild smile, Bucknor would send shivers down the spines of batters-just like traffic-goers are scared of corrupt police officials.
Bucknor used to hate Sachin Tendulkar. He has given the former Indian batter out on innumerable occasions, even when it wasn't out. The infamous 2008 Sydney Test is remembered by everyone. Bucknor had given Andrew Symonds not-out even when there was a clear edge from the delivery of Ishant Sharma and which was carried by MS Dhoni.
Another howler of a decision which Steve Bucknor gave was Rahul Dravid adjudged out. It was the last day of the Test match in Sydney between India and Australia and Rahul was given out when India were looking to salvage a draw. The ball had touched Dravid's pad but Bucknor made no hesitation in raising the finger.
3. Darrell Hair (Australia)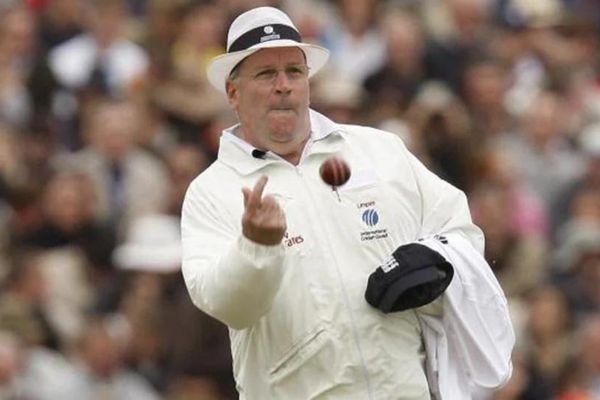 Darrell Hair found himself in the middle of controversy during umpiring, on a number of occasions. It was Hair who called no-ball to Muttiah Muralitharan for his alleged 'chucking', even when the Sri Lankan wizard's action was cleared by ICC.
Sri Lanka's then skipper Arjuna Ranatunga had even left the field with his team-members in absolute disappointment and anger after Darrell Hair repeatedly called no-ball during Muttiah Muralitharan's bowling.
4. Ashoka de Silva (Sri Lanka)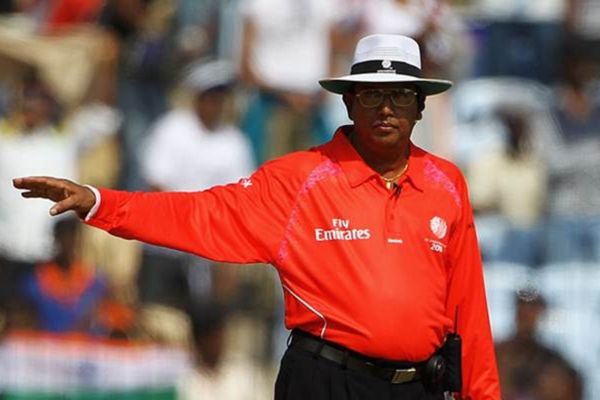 One of the most hated umpires of all time, Ashoka de Silva was one of the most inconsistent umpires. He regularly gave shocking decisions that tilted the match in favour of a particular side.
Silva's shocking decisions during Australia's tour of West Indies in 2003 grabbed a lot of eyeballs and there were calls to make Silva leave the game. After some bad decisions in the ICC ODI World Cup 2011, Ashoka de Silva was dropped from some crucial games of the World Cup in the Indian sub-continent.
5. Aleem Dar (Pakistan)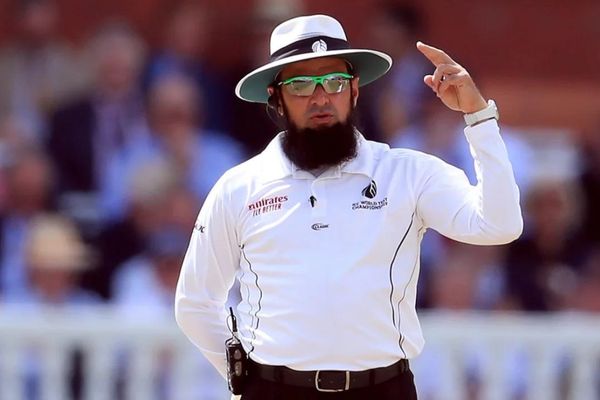 Aleem Dar from Pakistan is one of the most well-respected umpires in international cricket but a few decisions of his made him one of the most hated too.
One of the most bizarre decisions from Dar came when India were playing against South Africa. Zaheer Khan's peach of a delivery made AB De Villiers nick the ball to the slip cordon where Sachin Tendulkar took an absolute stunner of a catch.
There were loud shouts of appeal but Aleem Dar did not move from his position. He gave a not-out, but it was clearly out. This is one of the worst decisions by an umpire in the history of the game.
Also read: 7 Cricketers Who Died Too Soon But Had An Amazing Career