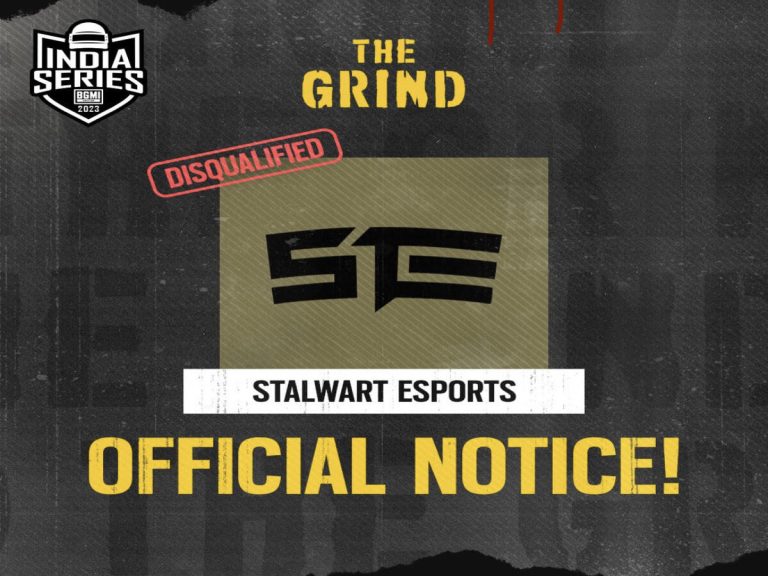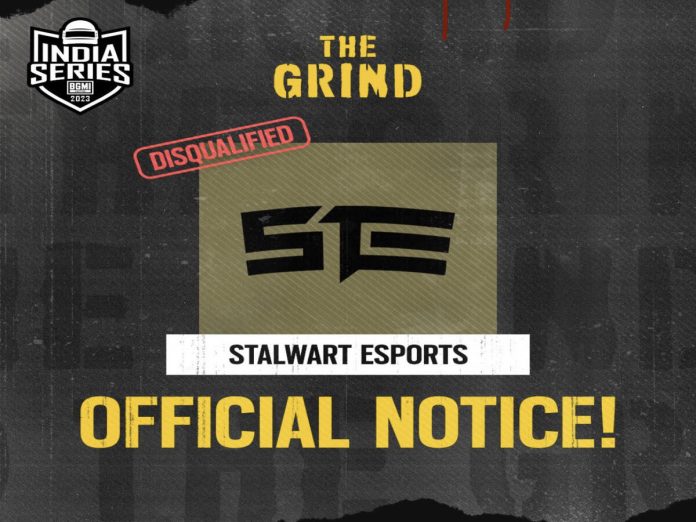 Due to breaching the regulations, Stalwart Esports, a well-known Indian organization, was disqualified from the current BGIS 2023 The Grind.
The squad's three matches were played on July 28. The team was seeded in Group 11 of the first round.
They obtained 24 points overall, including 17 finishes, and were ranked seventh overall.
Reason for disqualification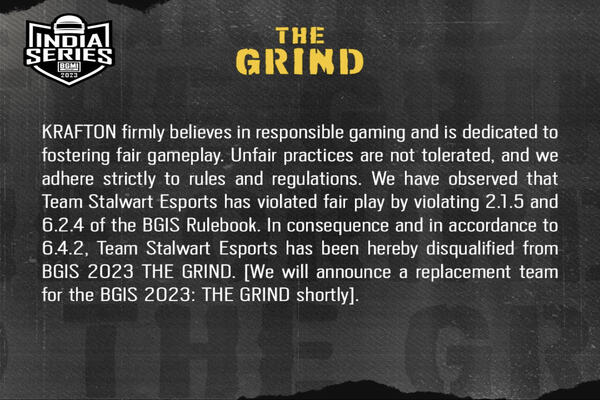 On August 1, Krafton formally stated that Stalwart Esports had been disqualified from the BGMI competition. They declared:
"KRAFTON firmly believes in responsible gaming and is dedicated to fostering fair gameplay. Unfair practices are not tolerated, and we adhere strictly to rules and regulations.
We have observed that Team Stalwart Esports has violated fair play by violating 2.1.5 and 6.2.4 of the BGIS Rulebook. In consequence and in accordance to 6.4.2, Team Stalwart Esports has been hereby disqualified from BGIS 2023 THE GRIND."
The team had been disqualified for breaking the Single Team Exclusivity and Ringing 2.1.5 and 6.2.4 norms of the BGIS, according to the official decision.
The team who will take their position in Round 2 of BGIS the Grind will shortly be made public.
Statement by Stalwart Esports
The organisation declared that its official BGMI roster had not yet been made public. They claimed that before The Grind began, Team Dynamic was given their spot.
The team competed under the name Stalwart Esports since the company was unable to change the slot due to the short notice period.
They stated:
"We respect and stand by the decision of Krafton for disqualifying this slot which was transferred to team Dynamic esports before the start of this event.
Unfortunately, we couldn't rename the slot due to short notice and that's where we got caught up in this. We take full responsibility of our mistake and should've ensured proper changes to avoid such situation but we didn't."
The team was suspected of hacking in the third and final game of Group 11 that was played on the Sanhok map, according to a video that a few players have posted.
The team struggled in its first two games, but in their third game, they played fiercely and earned 18 points, including 16 eliminations.
They were able to move up to the top eight and go to The Grind Round 2 thanks to their surprise performance in the third game.